6 Things You Need to Know About Protein
Oct. 22, 2014 08:50AM EST
Food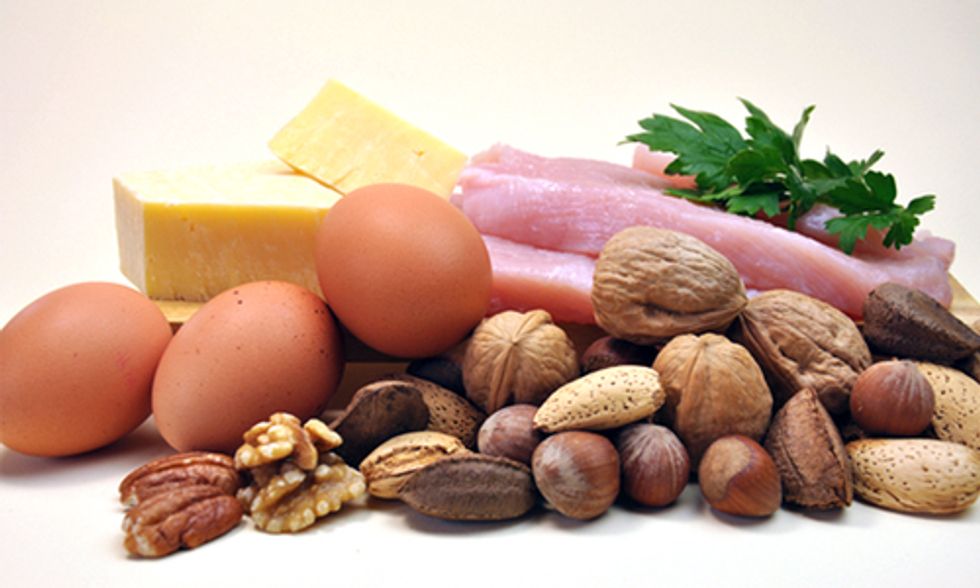 We hear all the time that we need protein in our diet to grow, stay strong and healthy, build muscle and control our metabolism. And that's a fact. Most of our body consists of protein, and protein is one of the three essential major nutrients, along with carbohydrates and fats, that we need in our diets. But how much and what is the best way to get it?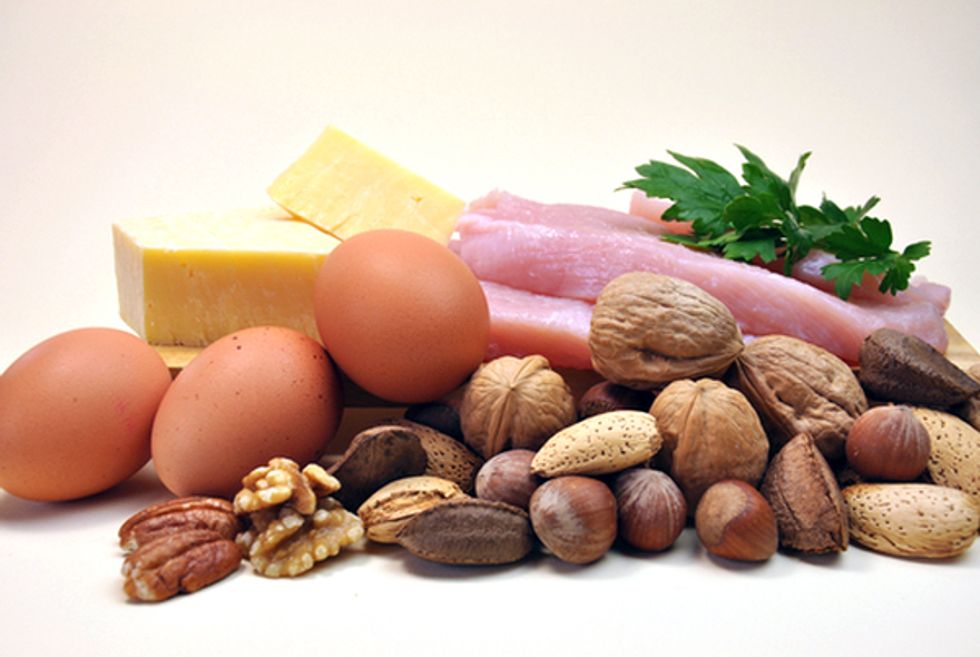 Many things contain protein and it's good to eat a wide variety of them. Photo credit: Shutterstock
Here are a few things to know about protein in your diet.
1. We used to hear that we need lots and lots of protein and you can never have too much. That's just not true. Obviously, the amount you need varies with your size and level of activity. You don't need a big farm-style breakfast because you're not going out to milk a herd of cows and feed pigs and chickens. If you've got a desk job, 0.4 grams a day per pound of body weight should be fine, more if you're looking to increase endurance and as much twice as much if you want to build muscle mass.
2. It's hard to get too much. You may have heard some of the scare stories about stress on body functions caused by trying to handle too much protein. That's not true if you don't have as medical condition that might impact how your body processes food and you eat quality protein sources. The biggest risk is focusing on protein-rich foods to the exclusion of other nutrients you need. A balanced diet consisting of a variety of foods is always best.
3. You need protein if you're trying to lose weight. Since protein is essential in regulating metabolism, trying to cut corners here isn't going to pay off. Dieters should cut carbs and fat rather than protein to maintain muscle mass. And because the body uses more energy to burn protein you'll burn more calories. Plus there's evidence that protein makes you feel fuller so you eat less.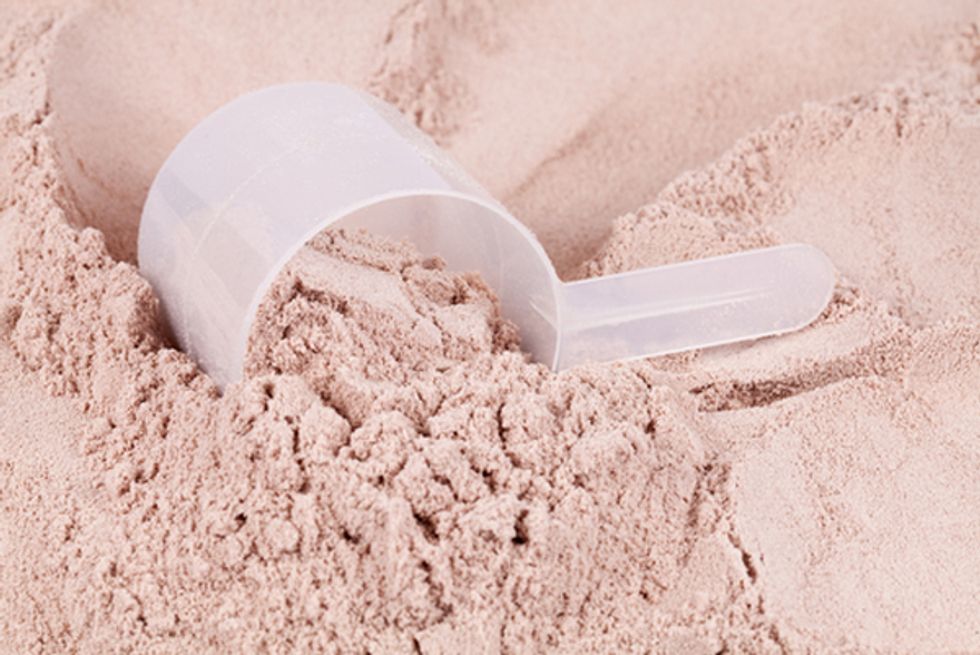 Photo credit: Shutterstock
4. You probably don't need a protein supplement if you eat that balanced diet of high-quality food mentioned above. A protein powder can be a useful dietary supplement but you'll want to do some research and learn what you're adding to your food, since they aren't regulated. Make sure you don't get one that's high in sugar or other sweeteners to enhance its taste, and for pete's sake, mix it with a quality drink, not soda or a sugary canned punch.
5. Protein itself doesn't build muscle mass. You won't look like Arnold Schwarzenegger in his prime by consuming a lots of protein and sitting on your couch watching reality TV, even if the show is about bodybuilders. Getting your own bod to the gym is what builds muscle. But protein supports that growth and helps you maintain those new muscles you go from—sorry!—working out.
6. No, you don't have to eat meat to get the protein you need. This has been lobbed at vegetarians and vegans since forever, and with more of them around these days, it's gotten annoying. Many non-meat foods have lots of protein, although if you're a vegan, you'll have to avoid one of the best—eggs. But beans, nuts and many vegetables also contain protein, though not in the concentrated amounts you find in meat sources. As always, variety is best and quality is essential. Fast food, with protein or not, isn't your best food source.
YOU MIGHT ALSO LIKE
Health Benefits of Eating Mushrooms
Teen Fights for a Fast Food-Free World
EcoWatch Daily Newsletter