6 Songs That Inspired a Better World
Sep. 23, 2015 12:52PM EST
Climate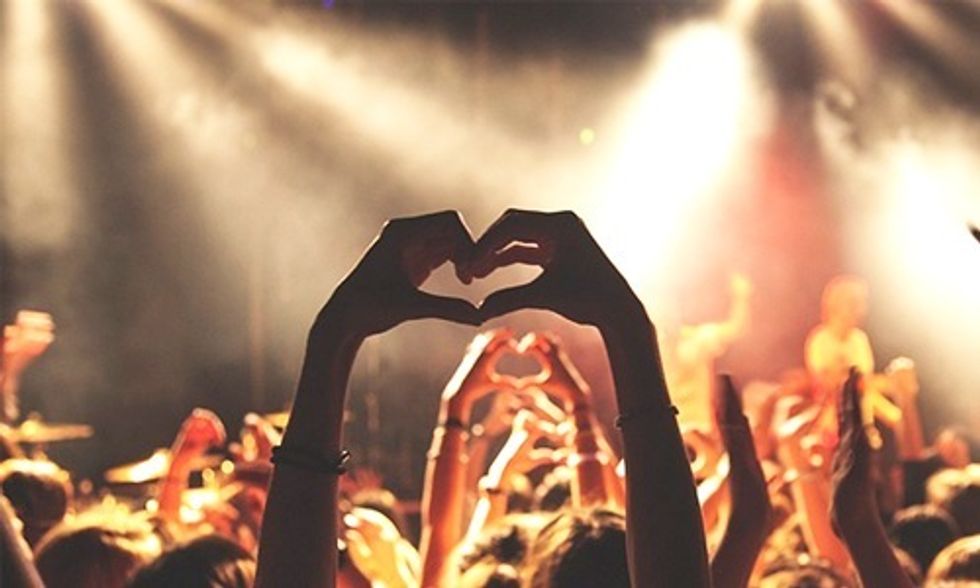 Millions of people coming together for one purpose is a beautiful thing. And with millions coming together this fall for 24 Hours of Reality to make world leaders take action on climate change, we figured the occasion called for music. Great music.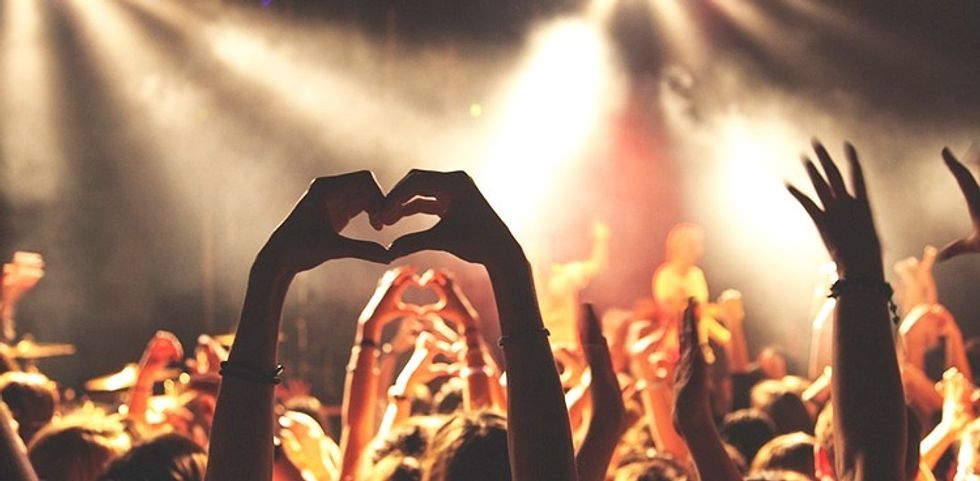 So as we look ahead to 24 Hours of Reality and our chance to make history at the UN climate talks in Paris, we wanted to look back at some of the songs that played their own part in making history.
Why? Look back at the great movements of the past 100-plus years and there's been great music behind them. Songs to march to. Songs that somehow found the words for what millions were feeling. Songs that could look squarely at the pain, sorrow and confusion all around and still inspire hope. Songs that reminded people what they were fighting for and roused them to greater things than they dared believe possible.
Which is why we're partnering with our friends at Live Earth—the celebrated production team behind the Live Earth concerts in 2007—to make great music with performances from artists all over the world part of 24 Hours of Reality and Live Earth: The World Is Watching on Nov. 13 - 14.
So as we look ahead to 24 Hours of Reality and our chance to make history at the UN climate talks in Paris, we wanted to look back at some of the songs that played their own part in making history. While there's no way for a list like this to be even close to complete—for every anthem below, there are at least five more we didn't have the space to include—but each song here has inspired countless listeners to dream of and work for a better world. And that's a beautiful thing. Listen and take heart.
1. The Suffrage Movement 
"March of the Women"
The March of the Women (Shoulder to Shoulder) from Wild Love Music on Vimeo.
As the movement for universal suffrage gathered steam on both sides of the Atlantic, Dame Ethyl Smith wrote this hymn in 1910 to inspire British suffragettes, dedicating it "[T]o the Women's Social and Political Union," one of the leading and most vocal organizations working for the franchise. Performed by a contemporary ensemble in the clip here, the musical style and sensibilities evoke an earlier time, but the determination shining through is timeless.
2. The Labor Movement
"Which Side Are You On?"
In 1931, thugs hired by the local mine company came to the home of Sam Reece, a union organizer for the United Mine Workers in Harlan County, Kentucky. He escaped just in time, but his wife, Florence, had to watch these company deputies search her house and terrorize her children. Her response was to write "Which Side Are You On?" that very night. While Pete Seeger's cover helped bring the song to widespread attention, the simmering rage and rasp of Reece's rendition reaches into the soul with a question that still resonates today.
Read page 1
3. The Civil Rights Movement: "We Shall Overcome"
Hailed as "the most powerful song of the 20th century" by none other than the Library of Congress, "We Shall Overcome" grew out of African American hymns and an early version was heard on the picket lines of a Charleston, South Carolina cigar factory. Pete Seeger changed the lyrics ever so slightly and then folk singer Guy Carawan introduced it to Civil Rights activists in the 60s. And the rest truly is history.
(While choosing just one song from this era is painfully difficult, we would be criminally negligent if we didn't also mention Sam Cooke's "A Change Is Gonna Come.")
4. The Anti-War Movement: "Blowin' in the Wind"
Inspired by a spiritual sung by freed slaves, "No More Auction Block" and reportedly written in 10 minutes in a New York café, Bob Dylan's "Blowin' in the Wind" was actually first popularized by the ensemble Peter, Paul and Mary and quickly became one of the anthems of both the U.S. civil rights and anti-war movements. How and why are no mystery. As the legendary music critic Greil Marcus told NPR:
"You know, there are songs that are more written by their times than by any individual in that time, a song that the times seem to call for, a song that is just gonna be a perfect strike rolled right down the middle of the lane and the lane has already been grooved for the strike. And this was that kind of song."
(It would also be impossible to move on without giving Marvin Gaye's "What's Goin' On" and John Lennon's "Imagine" their due.)
5. The Marriage Equality Movement: "Same Love"
Macklemore and Ryan Lewis' lyrical assault on homophobia was first released in 2012 as Washington State voters were preparing to vote on a referendum legalizing same-sex marriage in the state. And say what you want about two straight guys making a song about gay rights, "Same Love" on heavy rotation in the following years made sure top-40 radio listeners in the U.S. were hearing and thinking about the issue in a way no other song had. Its timing couldn't have been more perfect: as mainstream American opinion was shifting in the lead up to the Supreme Court's landmark Obergefell vs. Hodges decision legalizing same-sex marriage, this was its soundtrack.
6. The Climate Movement: "Love Song to the Earth"
With the UN climate talks on the horizon and people on every continent speaking up to demand an agreement that can help stop climate change, artists Toby Gad, Natasha Bedingfield, John Shanks and Sean Paul realized they needed an anthem. So they wrote one and got Paul McCartney, Jon Bon Jovi, Sheryl Crow, Fergie, Colbie Caillat, Leona Lewis, Johnny Rzeznik, Krewella, Angelique Kidjo Kelsea Ballerini, Nicole Scherzinger, Christina Grimmie, Victoria Justice and Q'orianka Kilcher to perform along with them. The result is "Love Song to the Earth."
What did we miss? What songs inspire you? Let us know on Twitter with hashtag #ShareTheLoveSong. In the meantime, add your voice to the global chorus demanding world leaders take action with a breakthrough climate agreement in Paris.
YOU MIGHT ALSO LIKE
Watch Stephen Colbert Apologize To Donald Trump
Climate Deniers Attack 'Rock Star' Pope as 'Nature-Worshipping Pagan' Amid U.S. Visit
Leonardo DiCaprio Pledges to Divest From Fossil Fuels as Movement Grows 50-Fold in One Year
Join National Day of Action Oct. 14 and Demand Leaders Tackle Climate Change
EcoWatch Daily Newsletter