This website uses cookies to ensure you get the best experience while browsing it. By clicking 'Got It' you're accepting these terms.
6 Reasons to Eat an Avocado
Jul. 24, 2014 09:02AM EST
Food
The avocado is an unusual fruit. Not only is it high in calories, but it is rich in fat too. Instinct suggests that a high-calorie and high-fat food would be bad for health, yet the humble avocado actually provides a host of wonderful health benefits.
There are dozens of varieties of avocados, split into three main categories—West Indian, Mexican and Guatemalan. Green and luscious, the flesh of the avocado is hard when it is harvested. As the fruit ripens, the flesh softens and its texture becomes butter-like. The Aztecs thought of avocados as an aphrodisiac, while Amazonian herbalists believe that they can treat gout.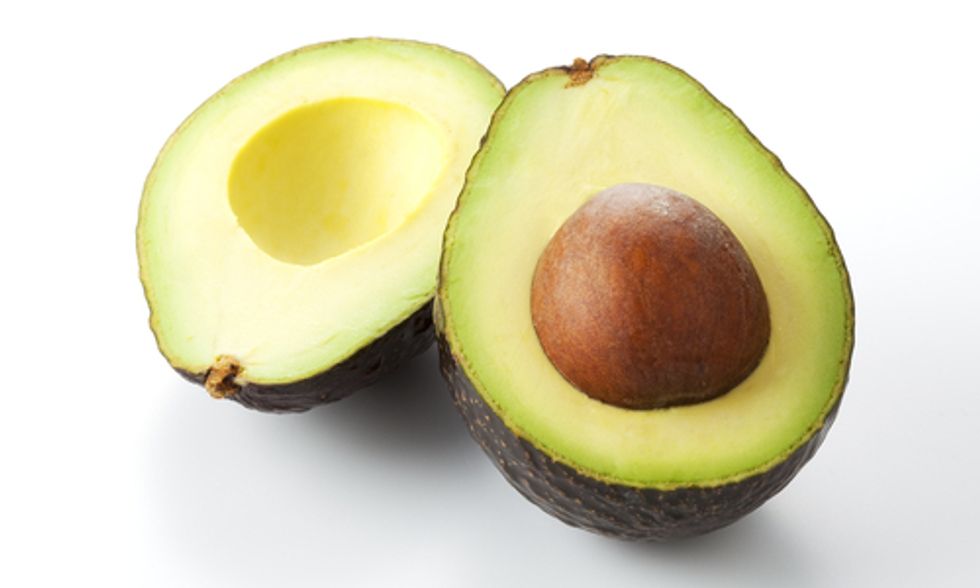 Avocados could help lower cholesterol levels. Photo courtesy of Shutterstock
1. A good source of nutrients

Protein—highest among fruits; about 2 g per 100 g (3.5 oz)
Fiber—about 6.7 g per 100 g; highest soluble fiber content of any fruit
Monounsaturated fatty acids—about 14.7 g of fats per 100 g, with two-thirds being healthful monounsaturated fats; unsaturated fatty acid content ranks only behind olives among fruits
Carbohydrates—about 8.5 g per 100 g, or more than 300 calories per avocado
B vitamins
Vitamin C
Vitamin E
Phosphorus
Potassium—about 500 mg per 100 g; one avocado matches two to three bananas
Zinc—regulates immune function, contributes to wound healing, senses of smell and taste
Folate—important for pregnant women, preventing dangerous spinal and brain birth defects; helps maintain proper nerve function
Lutein—helps prevent prostate cancer; prevents cataracts and age-related macular degeneration
Glutathione—potent antioxidant with anticancer properties
Oleic acid
Linoleic acid
2. Lowers cholesterol
Avocados, in particular its oleic acid content, may help lower cholesterol levels. One particular study that looked at persons with moderately high levels of cholesterol who consumed many avocados in their diet revealed significant reductions in total cholesterol and "bad" LDL cholesterol levels as well as an 11 percent increase in the "good" HDL cholesterol. Other research also showed the slight lowering of triglyceride levels.
Another way in which avocados help lower cholesterol levels is through the fiber they contain, which removes excess cholesterol from the body.
3. Boosts cardiovascular health
The high-potassium content in avocados helps lower high blood pressure, plus reduces one's risk of suffering from strokes and heart attacks.
Some research has also suggested that oleic acid could help reduce bodily inflammation, thus lowering the probability of atherosclerosis developing.
Further, folate could help lower heart disease risk by decreasing bodily levels of homocysteine, an amino acid which could damage blood vessels at elevated levels.
Vitamin E is also a heart-healthy vitamin, while lutein helps protect against hardening of the arteries.
4. Helps control diabetes
According to Abhimanyu Garg, MD, "monounsaturated fats improve fat levels in the body and help control diabetes." Researchers have found that diabetics who consumed a lot of carbohydrates tended to develop high levels of triglycerides, blood fats which could elevate heart disease risk. However, when some of these carbohydrates were replaced with fats, in particular the type found in avocados, triglyceride levels tended to go down.
5. Improves bone health
Avocado is a relatively good plant-based source of vitamin D, which helps the body turn calcium into bones.
Phosphorus in avocados is also an important part of the bones and teeth.
6. Relieves skin conditions
Avocado oil can be used topically to treat some types of dermatitis plus dry skin and wrinkles. Long-term use can help relieve eczema too. It can be applied directly to the affected areas.
Mashed avocados or its inner peel (retaining some green flesh) can also be rubbed on psoriasis patches to obtain relief.
EcoWatch Daily Newsletter
polaristest / Flickr / CC BY-NC-ND 2.0
By Melissa Kravitz Hoeffner
Over six gallons of water are required to produce one gallon of wine. "Irrigation, sprays, and frost protection all [used in winemaking] require a lot of water," explained winemaker and sommelier Keith Wallace, who's also a professor and the founder of the Wine School of Philadelphia, the largest independent wine school in the U.S. And water waste is just the start of the climate-ruining inefficiencies commonplace in the wine industry. Sustainably speaking, climate change could be problematic for your favorite glass of wine.
Pixabay
Spinach is a true nutritional powerhouse, as it's rich in vitamins, minerals, and antioxidants.
Pexels
By Jeff Turrentine
From day to day, our public health infrastructure — the people and systems we've put in place to keep populations, as opposed to individuals, healthy — largely goes unnoticed. That's because when it's working well, its success takes the form of utter normalcy.
By Eoin Higgins
A viral video showing cell phone data collected by location accuracy company X-Mode from spring break partiers potentially spreading the coronavirus around the U.S. has brought up questions of digital privacy even as it shows convincingly the importance of staying home to defeat the disease.
Aerial shot top view Garbage trucks unload garbage to a recycle in the vicinity of the city of Bangkok, Thailand. bugto / Moment / Getty Images
German researchers have identified a strain of bacterium that not only breaks down toxic plastic, but also uses it as food to fuel the process, according to The Guardian.