This website uses cookies to ensure you get the best experience while browsing it. By clicking 'Got It' you're accepting these terms.
6 Reasons to Celebrate the Growth of the Ban Fracking Movement
Mar. 03, 2014 04:04PM EST
Energy

It's hard to recall a moment since last November's election sweep in Colorado as indicative of both the breadth and growing power of the movement to protect communities from fracking. Through a series of outrageous developments, we've also seen recently, the hypocrisy of big oil and gas and the government officials that promote their interests. Following an amazing few weeks of activism, fractivists everywhere have plenty of reasons to celebrate these days.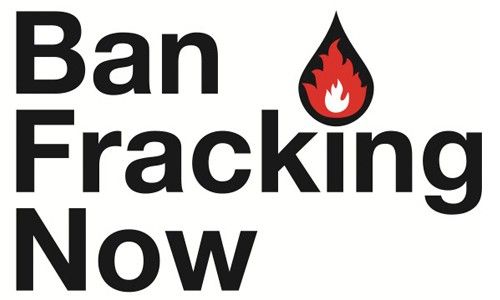 1. California Rising: The movement to ban fracking in California is growing at an incredible pace, and elected officials are starting to respond. Last Friday, following a packed hearing that reflected the diversity of Los Angeles, the City Council passed a motion to write a moratorium on fracking. This makes L.A. the largest city in the country to pass such a measure, and also follows the launch of California Farmers Against Fracking. Several other cities and counties are considering bans or moratoriums, and all of this helps build momentum to the big rally in Sacramento on March 15, where activists across the state will call on Governor Jerry Brown to ban fracking.
2. Colorado Fight Goes Statewide: In the last two years, Food & Water Watch has worked to support allies on the ground in Colorado to pass ballot measures to ban or place moratoriums on fracking, which is threatening major population centers across the state. Following recent victories in Fort Collins, Broomfield, Lafayette and Boulder, last Monday we joined local allies to launch Local Control Colorado, a statewide measure that would affirm the power of communities to ban or otherwise restrict fracking. We've also learned that a measure to protect communities from fracking in Broomfield, which had been challenged in the courts, was upheld.
3. Connecticut Moves on Fracking Waste: While it has not received the attention of fights in California, New York or Colorado, there is a move in Connecticut to ban the disposal of fracking waste in the state. We've been working closely with Citizens Campaign for the Environment, Grassroots Environmental Education, and others, and last Friday, the legislature held its first hearing on the measure, taking testimony in front of a packed house of residents opposed to fracking waste. This was the first step in the legislative process, and the first committee vote should be later in March.
4. Pizza Means Never Having to Say You're Sorry: One of the most overlooked aspects of the dangers of fracking are the effects it imposes on workers. Jobs in the oil and gas industry are very risky, with high injury rates. Last week, after a gas well exploded in Green County, Pennsylvania injuring one worker and killing another, Chevron decided an apology was in order. But instead of taking the matter seriously, they instead had the gall to offer residents a free pizza and large soda as an apparent gesture of goodwill. Local residents were not amused, and our friends at Berks Gas Truth and Environmental Action organized a series of actions calling on Chevron to apologize. This was a major success, garnering more than 12,000 signature on a petition and significant media coverage, and further exposing the lack of regard major oil and gas companies have for communities.
5. Exxon CEO Hypocrisy Exposed: A lawsuit challenging a water tower intended to supply water to fracking sites has also attracted national attention. Notable here was that it was brought in part by Rex Tillerson, CEO of Exxon. Apparently its okay with Exxon if fracking poisons water, pollutes the air, ravages communities and destroys our climate, but if activities related to fracking interfere with the view out Tillerson's kitchen window, or the value of his 83-acre horse ranch, well, then, that's just not acceptable.
6. Governor Kasich—Fracking Hypocrite: Speaking of hypocrisy, it was recently revealed that Ohio Governor John Kasich's Department of Natural Resources was plotting a public relations plan to ease fracking in state parks. It envisioned coordinating with allies such as Halliburton and the Ohio Oil and Gas Association, and named a long list of "eco-left adversaries" including two members of the state legislature. Once this was revealed, Kasich claimed he was not in favor of fracking in state parks because the regulatory framework was insufficient. This raises a key question—if fracking is not safe in state parks, why it is safe in our communities? The public pushed back, urging Kasich to come clean and release all information related to this incident.
These developments show that the movement to ban fracking grows stronger by the day. Fracking, and all the public health, environmental, economic and safety concerns that come with it, are not what our nation needs. Oil and gas are shortsighted, unsustainable energy sources. We all deserve a just, sustainable, frack-free future, so let's keep fighting for one.
Visit EcoWatch's FRACKING page for more related news on this topic.

EcoWatch Daily Newsletter
Artist's conception of solar islands in the open ocean. PNAS
Millions of solar panels clustered together to form an island could convert carbon dioxide in seawater into methanol, which can fuel airplanes and trucks, according to new research from Norway and Switzerland and published in the Proceedings of the National Academy of Sciences journal, PNAS, as NBC News reported. The floating islands could drastically reduce greenhouse gas emissions and dependence on fossil fuels.
Marcos Alves / Moment Open / Getty Images
More than 40 percent of insects could go extinct globally in the next few decades. So why did the U.S. Environmental Protection Agency (EPA) last week OK the 'emergency' use of the bee-killing pesticide sulfoxaflor on 13.9 million acres?
EcoWatch teamed up with Center for Biological Diversity via EcoWatch Live on Facebook to find out why. Environmental Health Director and Senior Attorney Lori Ann Burd explained how there is a loophole in the The Federal Insecticide, Fungicide, and Rodenticide Act under section 18, "that allows for entities and states to request emergency exemptions to spraying pesticides where they otherwise wouldn't be allowed to spray."
Simple swaps that cut down on kitchen trash.
Sponsored
By Kayla Robbins
Along with the bathroom, the kitchen is one of the most daunting areas to try and make zero waste.
View of downtown Miami, Florida from Hobie Island on Feb. 2, 2019.
Michael Muraz / Flickr
The Democratic candidates for president descended upon Miami for a two-night debate on Wednesday and Thursday. Any candidate hoping to carry the state will have to make the climate crisis central to their campaign, as The New York Times reported.
By Sharon Kelly
On Monday, the Wall Street Journal featured a profile of Scott Sheffield, CEO of Pioneer Natural Resources, whose company is known among investors for its emphasis on drawing oil and gas from the Permian basin in Texas using horizontal drilling and hydraulic fracturing, or fracking.
Pexels
By Craig K. Chandler
The federal government has available to it, should it choose to use them, a wide range of potential climate change management tools, going well beyond the traditional pollution control regulatory options. And, in some cases (not all), without new legislative authorization.
Denis Poroy / Getty Images
By Dan Gray
Processed foods, in their many delicious forms, are an American favorite.
But new research shows that despite increasing evidence on just how unhealthy processed foods are, Americans have continued to eat the products at the same rate.
By Sarah Steffen
With a profound understanding of their environmental surroundings, indigenous communities around the world are often cited as being pivotal to tackling climate change.