This website uses cookies to ensure you get the best experience while browsing it. By clicking 'Got It' you're accepting these terms.
Cancer rates are expected to rise 70 percent over the next 20 years according to World Health Organization despite tremendous advances in medical technology and knowledge. On Jan. 13, President Barack Obama announced a national initiative to find a cure for cancer.
Should we wait for the medical system to find a cure or can we act for ourselves now?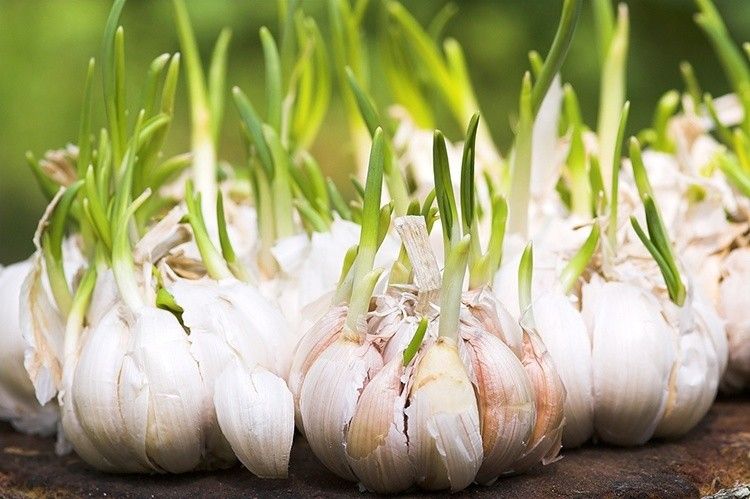 Let's start with eating healthy real food, especially ones that have been proven scientifically to help in fighting cancer. Here are six of them.
1. Flaxseed Lignans Help Fight Cancer
2. Tomatoes Lower Risk of Cancer
3. Avocados Help Fight Cancer Cells
4. Garlic Fights Cancer
5. Legumes (Beans and Lentils) Reduce Cancer Risk
6. Cruciferous Vegetables (Broccoli, Cabbage, Brussels Sprouts) Help Prevent Cancer
YOU MIGHT ALSO LIKE
11 Foods to Avoid If You Want to Lose Weight
Why You Should Have a Himalayan Salt Lamp in Your Home
4 Things You Should Know About Caffeine in Your Coffee
EcoWatch Daily Newsletter
Asian elephants in Bandipur National Park, India. Mike Prince / CC BY 2.0
By John R. Platt
Some of the tiniest creatures in Myanmar benefit from living near the largest species in the area.
Eucador's Waorani indigenous people celebrated a court ruling against oil extraction on their ancestral lands.
Oregon state capitol. Tashka / iStock / Getty Images
Oregon republicans fled their state rather than do anything to stop the climate crisis. The state republicans abrogated their duties as elected officials and ran away since they don't have the votes to stop a landmark bill that would make Oregon the second state to adopt a cap-and-trade program to curb greenhouse gas emissions, as Vice News reported.
The Burbo Bank Offshore Wind Farm in the Irish Sea in Wallasey, England. Christopher Furlong / Getty Images
The birthplace of coal power is changing its ways. For the first time since the industrial revolution, the United Kingdom will generate more electricity from clean energy sources like wind, solar and nuclear power rather than from fossil fuel plants, the country's National Grid said Friday, as the BBC reported.
A chimpanzee in Ol Pejeta Conservancy, Kenya. Ray in Manila / CC BY 2.0
By Ashley Edes
Whether you find it fascinating or disquieting, people recognize the inherent similarities between us and our closest primate relatives, especially the great apes. As a primatologist I regularly field questions ranging from how strong gorillas and chimpanzees are (very) to whether monkeys throw poop (not yet observed in the wild) to how smart they are (let's just say I can't compete with their puzzle-solving abilities).
An Impossible Burger. Sarah Stierch / Flickr / CC BY 2.0
By Jaydee Hanson
In the foodie world, 2019 might as well be named The Year of the Impossible Burger. This plant-based burger that "bleeds" can now be found on the menus of Burger King, Fatburger, Cheesecake Factory, Red Robin, White Castle and many other national restaurant chains. Consumers praise the burger's meat-like texture and the product is advertised as an environmentally friendly alternative to traditional beef burgers.