This website uses cookies to ensure you get the best experience while browsing it. By clicking 'Got It' you're accepting these terms.


The best of EcoWatch, right in your inbox. Sign up for our email newsletter!
6 Million Tropical Fish Imported Into U.S. Each Year Are Exposed to Cyanide Poisoning
Jun. 19, 2016 09:36AM EST
Animals
A new analysis by the Center for Biological Diversity and For the Fishes finds that 6 million tropical marine fish, which are imported into the U.S. each year for the pet trade, have been exposed to cyanide poisoning.
The findings come ahead of the release of Disney/Pixar's Finding Dory, which is likely to fuel a rapid increase in the sale of tropical reef fish, including royal blue tangs like Dory. The groups' new report, Poisoned Waters, examines the destructive practice of cyanide poisoning in places like the Philippines and Indonesia that supply the tropical aquarium-fish market in the U.S.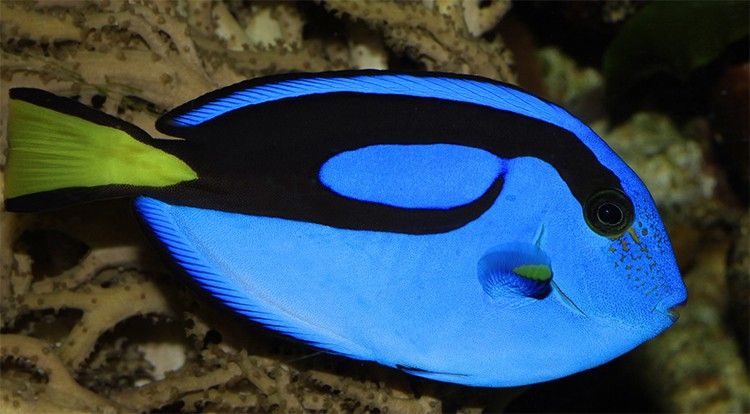 "Finding Dory is almost certainly going to trigger a consumer drive to buy tropical fish like the ones seen in the movie. Sadly this business has a dark and dangerous side that ruins coral reefs and devastates tropical fish populations," Nicholas Whipps of the Center for Biological Diversity said.
To catch fish with cyanide, crushed cyanide tablets are placed in squirt bottles filled with seawater. The dissolved cyanide is then sprayed directly onto the reefs near the targeted fish to stun the fish and make it easier to scoop them up. In some cases 55-gallon drums of cyanide have been dumped overboard to capture fish.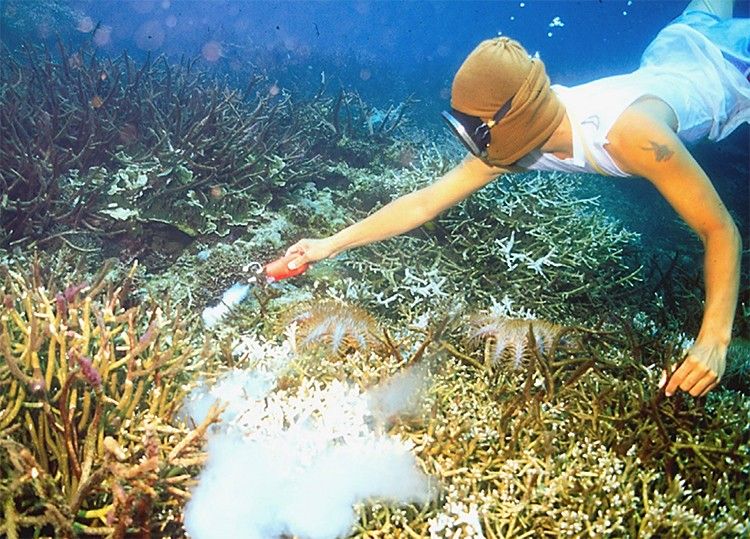 As much as 50 percent of all nearby fish are killed on contact, as well as nearby corals. Most of the fish that survive are then shipped to the U.S. and sold for aquariums.
"This report reveals the extensive destruction to reefs and wildlife caused by the saltwater aquarium hobby," Rene Umberger with For the Fishes said. "People who cherish the ocean can take action to protect it by learning which species are captured in the wild, possibly with cyanide, using our free mobile app, Tank Watch."
Earlier this year the center, For the Fishes, The Humane Society of the United States and Humane Society International petitioned the Obama administration to prevent the import of tropical aquarium fish that are caught overseas using cyanide.
Under the Lacey Act, it is illegal to import animals caught in violation of another country's laws. The largest reef-fish-exporting countries—the Philippines, Indonesia and Sri Lanka—have banned cyanide fishing but do little to regulate the practice. The Lacey Act prohibits the import of these illegally caught fish into the U.S., but enforcement is lacking. As many as 500 metric tons of cyanide are dumped annually on reefs in the Philippines alone.
The petition asks the National Marine Fisheries Service, U.S. Customs and Border Protection and U.S. Fish and Wildlife Service to use their authority under the Lacey Act to halt these illegal imports.
YOU MIGHT ALSO LIKE
8 Pilot Whales Dead After Mass Stranding
9 Super Cool Facts About Sea Turtles
Norway Kills More Whales Than Japan and Iceland Combined
Chile's Salmon Industry Using Record Levels of Antibiotics to Combat Bacterial Outbreak
EcoWatch Daily Newsletter
jenifoto / iStock / Getty Images
Many people consider granola bars a convenient and healthy snack and enjoy their flavor and versatility.
A common green darners (Anax junius). Judy Gallagher / Flickr
By Jason Bittel
It's that time of year again: Right now, monarch butterflies are taking wing in the mountains of northwestern Mexico and starting to flap their way across the United States.
fstop123 / iStock / Getty Images Plus
At EcoWatch, our team knows that changing personal habits and taking actions that contribute to a better planet is an ongoing journey. Earth Day, happening on April 22, is a great reminder for all of us to learn more about the environmental costs of our behaviors like food waste or fast fashion.
To offer readers some inspiration this Earth Day, our team rounded up their top picks for films to watch. So, sit back and take in one of these documentary films this Earth Day. Maybe it will spark a small change you can make in your own life.
Denali national park. Domen Jakus / Flickr / CC BY-NC 2.0
By Stephanie Gagnon
Happy National Parks Week! This year, between April 20 and 28, escape to the beautiful national parks — either in person or in your imagination — and celebrate the amazing wildlife that calls these spaces home.
Sesame, three months old, at Seal Rescue Irleand.
Screenshot / Seal Rescue Ireland Instagram
On Friday, Seal Rescue Ireland released Sesame the seal into the ocean after five months of rehabilitation at the Seal Rescue Ireland facility. Watch the release on EcoWatch's Facebook.

Beer packs of Guinness will now come in a cardboard box. Diageo

By Jordan Davidson
Guinness is joining the fight against single use plastic. The brewer has seen enough hapless turtles and marine life suffering from the scourge of plastic.
Maskot / Getty Images
People of all ages are spending more of their day looking at their phones, computers and television screens, but parents now have another reason for limiting how much screen time their children get — it could lead to behavioral problems.