6 Green Alternatives to Toxic Holiday Decorations
Dec. 05, 2013 02:06PM EST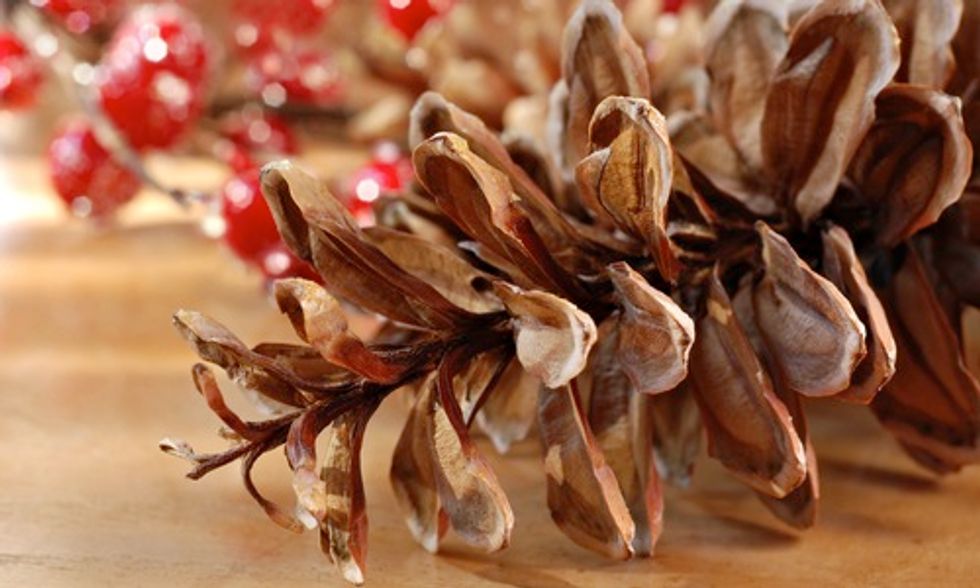 Every Christmas season, U.S. consumers purchase tons of cheaply made garland, wrappings and ornaments that are chock-full of toxic chemicals. Why not try a green approach to holiday decorating this year that is gentler on the environment and is far more beautiful.
Here are, courtesy of Care2, six common holiday decorations that contain harmful chemicals or unsustainable ingredients, as well as eco-friendlier alternatives you can use to achieve the same look.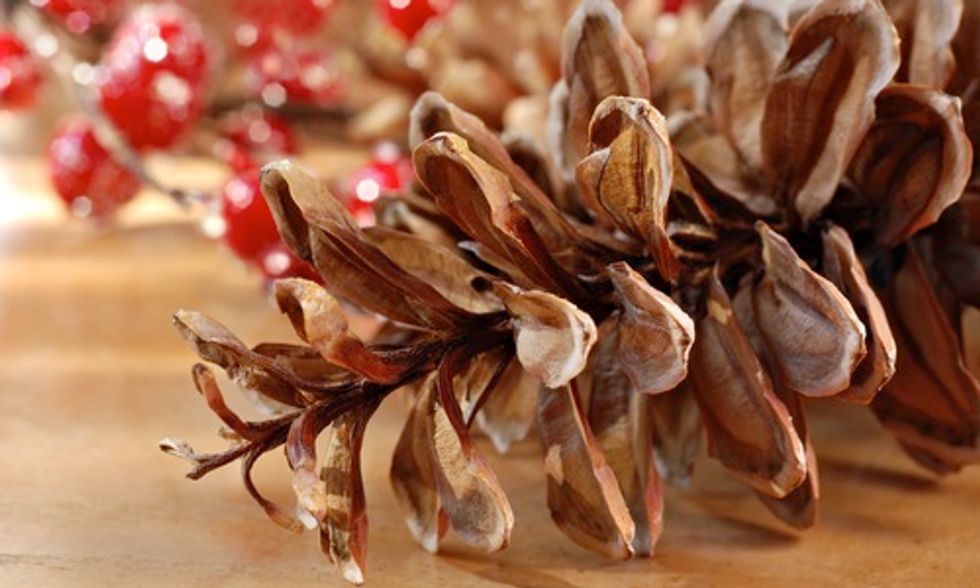 Shutterstock
1. Artificial Christmas trees. If you're going to use a fake tree (and there are many green reasons to do so), it's important to choose carefully. Until recently, artificial Christmas trees were cut from compressed sheets of polyvinyl chloride (PVC), a known human carcinogen. Now some tree makers have switched to injection-molded polyethylene plastic, which is safer but still plastic.

Alternatives: Use this guide from SoftLanding to choose a non-PVC artificial tree. Or choose to decorate a living pesticide-free tree, bush or houseplant that will continue to clean your indoor air long after the holidays are over.
2. Spray-on snow. If you live in a region that doesn't get much winter snow, you might be tempted to pick up a can of faux snow to give your windows and tree a just-frosted look. But many snow sprays contain acetone or methylene chloride and these solvents can be harmful when inhaled while spraying, according to California Poison Control. However, once the snow spray is dried, it is not dangerous.
Alternatives: Try cutting decorative snowflakes out of paper. You can use them again next year if you're careful. You can also use cotton batting (sold at craft stores as stuffing for quilts and pillows) to create faux snow drifts along windowsills or around the tree.
3. Vintage ornaments. Like many things made before the time of health and environmental regulations, these pretty baubles can be hiding a toxic secret. They've been known to contain lead paint or mercury. Some are even called mercury glass ornaments. Even newer ornaments bearing the "Made in China" label can contain lead or toxic paints.
Alternatives: Consider wearing rubber gloves when you handle the old ornaments, or at least wash your hands right after. If you're in need of new ornaments this year, think about making your own from natural or upcycled materials.
4. String lights. It's nearly impossible to imagine the holidays without lights—those twinkling, blinking strings of color that adorn everything from tree to porch. Sadly, 54 percent of holiday lights tested in a U.S. study had more lead than regulators permit in children's products, with some strands containing more than 30 times those levels, according to a recent report by Bloomberg. Lead is a common component in vinyl, the material used to coat light wirings and bulb sockets, according to HealthyStuff.org, which tested the lights. 
Alternatives:  Adults only should handle light strings and with care. If you're in the market for new lights, look for LED strands sold by IKEA or on EnvironmentalLights.com. IKEA's light strings satisfy the stricter European Restriction of Hazardous Substances Directive (RoHS) regulations, while some brands sold by Environmental Lights claim to be lead-free.
5. Wrapping paper. While most wrapping paper and ribbons are non-toxic, foil and colored gift-wrap have been known to contain lead, making them dangerous to touch and even worse for the environment after they're thrown away. And never burn holiday wrapping paper in the fireplace.
Alternatives: Make your own. Wrapping paper only lasts a few minutes anyway, and there are lots of other ways to prevent eyeballs from deciphering what's inside the package. Check out these alternatives to gift wrapping paper.
6. Candles. Many types of candles pollute indoor air and put our health at risk. Most of the candles on the market are made with paraffin wax, derived from petroleum, and scented with synthetic fragrances, also derived from petroleum. Researchers have found that the petroleum-based candles emitted varying levels of cancer-causing toluene and benzene, as well as other hydrocarbon chemicals called alkanes and alkenes, which are components of gasoline and can irritate respiratory tracts and trigger asthma, reports Moms Clean Air Force.
Alternatives: Look for candles made from soybean, palm, hemp or beeswax—or make your own fragrant holiday candles using natural ingredients. Here are some recipes to make your own.
Want to make your own decorations? Remember the four Ps of holiday decorating from the Nature Conservancy's Nature Rocks project: Paper, plants, popcorn and pinecones. These natural and recycled materials are better for the planet, are prettier than manufactured products and creating them with your children or a friend is an enjoyable way to spend  time during the holidays.
Visit EcoWatch's TIPS page for more related news on this topic.

EcoWatch Daily Newsletter