6 Eco-Friendly Alternatives to Toxic Dryer Sheets
Dec. 03, 2013 04:05PM EST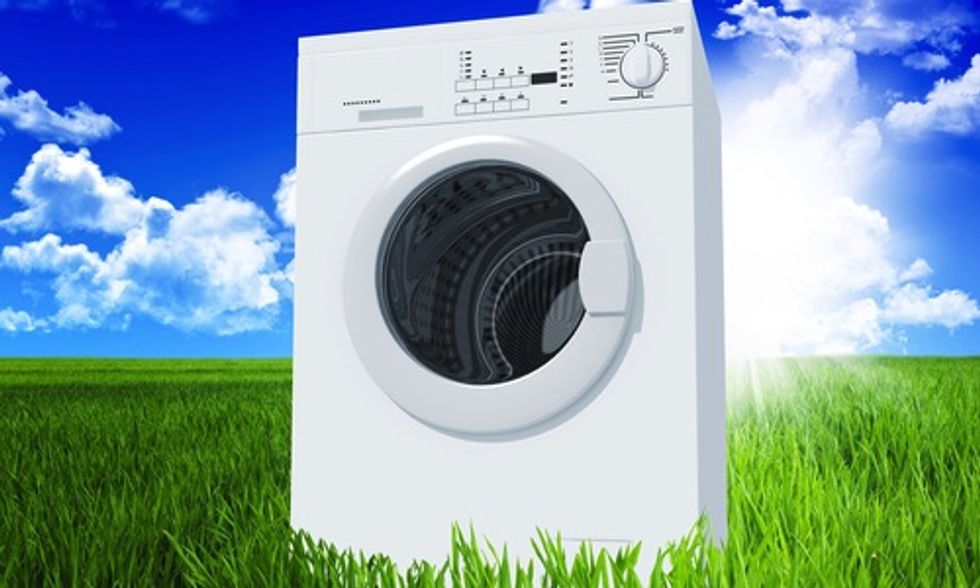 There is only one reason why fabric softeners and dryer sheets are added to the washing machine or dryer: To eliminate static cling.
Dryer sheets are generally made of a polyester sheet that's been covered in a fabric softener chemical and, usually, fragrance chemicals. The amount of fragrance used in dryer sheets can be significant, representing up to 10 percent of the product's contents. These chemicals rub off the dryer sheet and coat your clothing in a slimy layer that has the effect of making your clothes feel softer.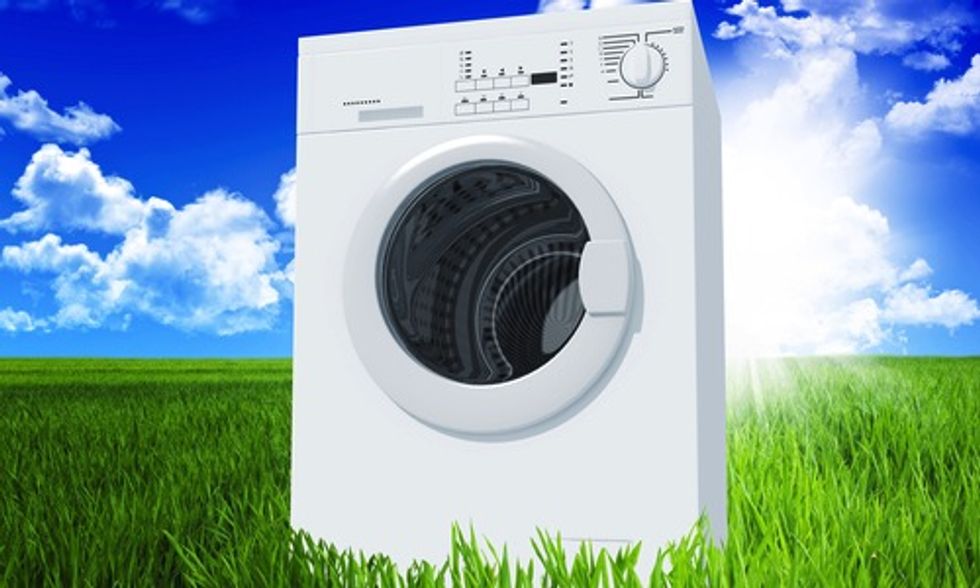 Shutterstock
These commercial fabric softeners can make you sick. Many formulas emit chemical fumes like toluene, styrene and phenol that can cause acute respiratory tract inflammation and irritation, says an oft-cited study by Anderson Laboratories.
But what to do when dry winter air makes static-laden skirts scrunch and bunch and pants creep up to your knees?
Here are six easy, all-natural ways to banish static cling from your laundry:
Add 1/4 cup (or less) of either vinegar or borax to your laundry wash cycle or add 1/4 cup vinegar to the rinse cycle.
Switch to a green fabric softener, like those made by Seventh Generation or Mrs. Meyer's, or look for brands made with vegetable-based surfactants, salt and natural scents.
Choose clothing made from natural fibers, which don't get static cling as readily.
Shake out your clothes when you remove them from the dryer.
For clothes that are already clean, put on the garment. If it is a skirt or dress, reach up underneath the garment and brush the inside of the garment with a metal hanger, top to bottom. If the item is a pair of pants, elongate the hanger by flattening it, then reach up inside each pant leg and brush downward.
Make your own wool dryer balls.

EcoWatch Daily Newsletter