This website uses cookies to ensure you get the best experience while browsing it. By clicking 'Got It' you're accepting these terms.
6 Common Kitchen Items That Are Great for Your Skin
Oct. 23, 2014 08:12AM EST
Health + Wellness
Skin care products have to be one of the most confusing and overwhelming things in the personal care section. Companies market "systems" with different (and expensive!) creams for day and night, for cleaning and toning and moisturizing and firming. You can spend hundreds on different products for different times of day, different seasons and different parts of your body. And you can do a lot of wondering  about whether these products are truly as "natural" as they often proclaim.
Or you can go in your kitchen and pluck something off the shelf or from the fridge that you know doesn't have any chemicals or additives and does just as good a job of making your skin look dewy and glowing as that $50-a-half-ounce product from the store. Most of them have multiple uses too.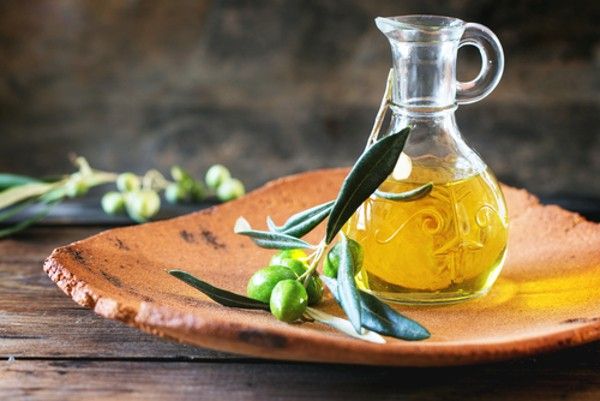 Photo credit: Shutterstock
1. Olive oil. Like a lot of these edible beauty products, olive oil is versatile, working its magic on a lot of areas. It can substitute for expensive "cuticle oil," making  your hands soft and smooth. It's a makeup remover that doubles as a moisturizer. It's especially good on those dry, scaly areas like elbows, knees and feet, and it softens the delicate skin around your eyes just as well as any high-priced "eye cream." Plus you can use it as an all-purpose, leave-on moisturizer, rubbed into your skin on your legs, hands, neck and face.
2. Honey. If you need a little extra moisturizing punch in areas so dry they're cracking, rub on a thin layer of honey and let it sink in for a while before you wipe off the gooey extra. It's a little sticky but it's especially great for the ravages of winter—chapped lips and cracked feet. It's also got nutrients and antioxidants that feed your skin and make it look ravishingly healthy. And it blends well with fruits and vegetables like avocado to make a face mask.
3. Avocado. No time or money to go to the spa? Make a face mask in your kitchen with avocado. Mash it up and blend it with one of the other products listed here—honey or olive oil, or try egg whites. Its oil penetrates the skin deeply, bringing with it the vitamins and antioxidants the fruit contains. Many swear it reduces the appearance of aging as well as skin irritations like acne, rashes, eczema and sunburn.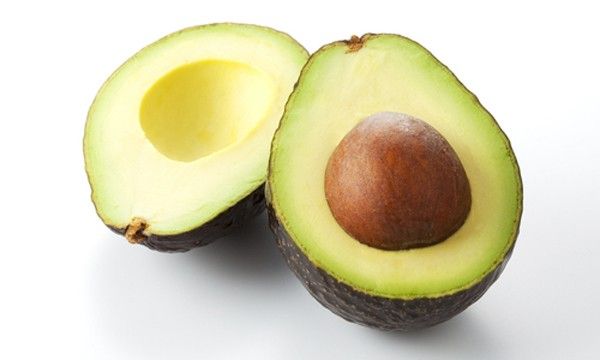 Photo courtesy of Shutterstock
4. Oatmeal. Eat it for breakfast because it's good for you and then use it on your face as a scrub to gently remove dead skin. It's one of a number of products on your kitchen shelf that can act as an exfoliant—sugar, ground nuts and coffee are three more—but it's one of the best because of its hydrating qualities. You'll want to mix those others with some type of oil to soften their harshness.
5. Cucumbers. You've probably heard this before—and it's true. If you've had too many late nights and too little sleep, and it's starting to show in the dark circles and puffiness around your eyes, place a slice of cucumber on each eye and lay back to let it tighten that slack skin. Its ascorbic acid will draw out the excessive moisture that causes your eyes to look swollen as it nourishes your skin. It can also be used to take some of the sting out of a sunburn.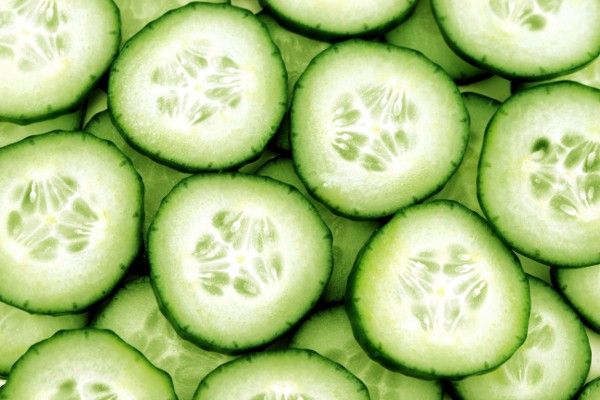 Photo credit: Shutterstock
6. Lemon juice. Need a skin toner? Don't buy a fancy product with fragrance and possibly even drying alcohol. Just dab on some lemon juice for 10 or 15 minutes and rinse. It will not only tighten your skin but subtly lighten blemishes, scars, freckles and other discolored spots. Its antibacterial and astringent properties can help stave off breakouts.
YOU MIGHT ALSO LIKE
3 Herbal Recipes for Beautiful Hair
10 Simple Ways to Skip Toxic Skin Care
22 Cosmetics Companies File for 'Trade Secret' Status to Skirt Toxins Law
EcoWatch Daily Newsletter
The Democratic primary candidates take the stage during Tuesday's debate. SAUL LOEB / AFP via Getty Images
On Tuesday night, the Democratic presidential candidates gathered for what The Guardian said was the largest primary debate in U.S. history, and they weren't asked a single question about the climate crisis.
A. Battenburg / Technical University of Munich
By Sarah Kennedy
Algae in a pond may look flimsy. But scientists are using algae to develop industrial-strength material that's as hard as steel but only a fraction of the weight.
Variety of fermented food korean traditional kimchi cabbage and radish salad. white and red sauerkraut in ceramic plates over grey spotted background. Natasha Breen / REDA&CO / Universal Images Group / Getty Image
Even if you've never taken probiotics, you've probably heard of them.
These supplements provide numerous benefits because they contain live microorganisms, such as bacteria or yeast, which support the healthy bacteria in your gut (1, 2, 3, 4).
Pexels
Singapore will become the first country in the world to place a ban on advertisements for carbonated drinks and juices with high sugar contents, its health ministry announced last week. The law is intended to curb sugar consumption since the country has some of the world's highest diabetes rates per capita, as Reuters reported.
A typical adult takes around 20,000 breaths per day. If you live in a megacity like Beijing, with many of those lungfuls you're likely to inhale a noxious mixture of chemicals and pollutants.
Fred Stone holds his brown swiss cow Lida Rose at his Arundel dairy farm on March 18 after a press conference where he spoke about PFAS chemical contamination in his fields. Gregory Rec / Portland Portland Press Herald via Getty Images
By Susan Cosier
First there was Fred Stone, the third-generation dairy farmer in Maine who discovered that the milk from his cows contained harmful chemicals. Then came Art Schaap, a second-generation dairy farmer in New Mexico, who had to dump 15,000 gallons of contaminated milk a day.
Protesters attend the 32nd annual Fur-Free Friday demonstration on Nov. 23, 2018 in Beverly Hills, California. Ella DeGea / Getty Images
California Governor Gavin Newsom signed into law a bill that that bans the sale and manufacture of fur products in the state. The fur ban, which he signed into law on Saturday, prohibits Californians from selling or making clothing, shoes or handbags with fur starting in 2023, according to the AP.
By Simon Evans
During the three months of July, August and September, renewables generated an estimated total of 29.5 terawatt hours (TWh), compared with just 29.1TWh from fossil fuels, the analysis shows.