6 Awesome Tiny Homes in Places You'd Never Expect
Jun. 24, 2015 10:28AM EST
Business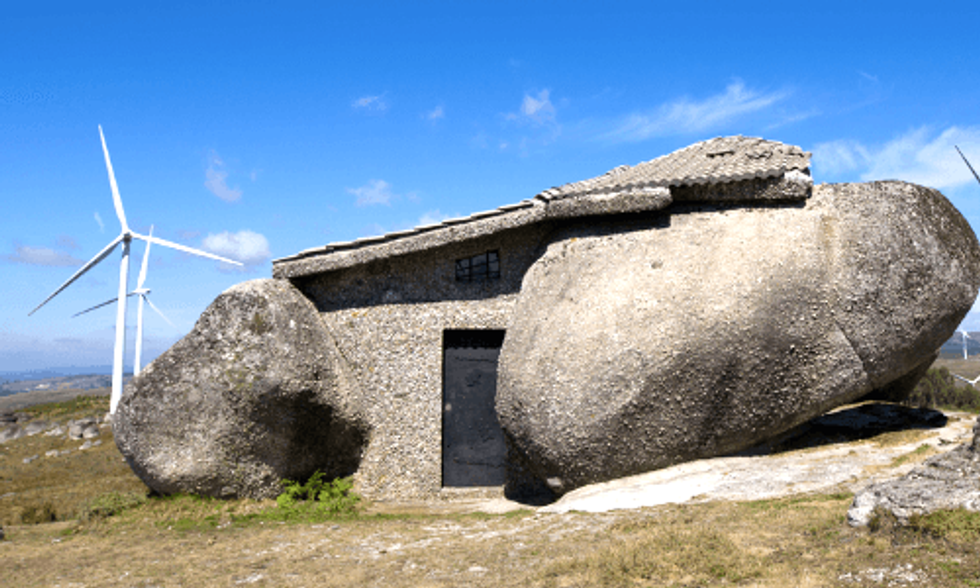 On a roof, shoved between giant boulders or in the middle of nowhere, these amazing homes around the world show that when it comes to finding a place to live, one size does not fit all.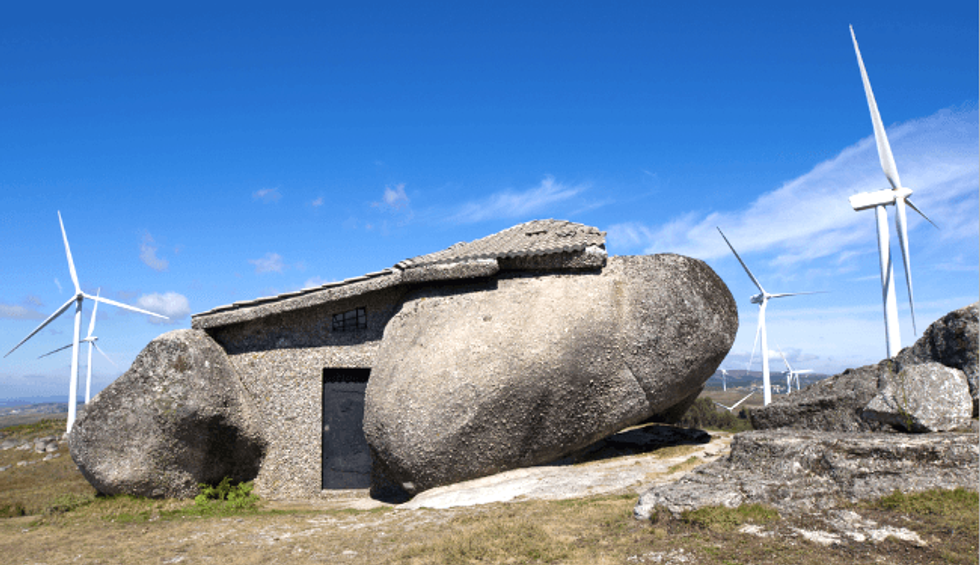 Photo Credit: Shutterstock
1. This rooftop cottage in Manhattan's East Village
A dream getaway for any overworked New Yorker, who still wants views of the Empire State Building. This East 13th Street penthouse is the perfect escape from the crowded, fast-paced streets of the Big Apple. If you check out some aerial views of the home on this slideshow, you'll see that occupants don't only get a lovely little home, but practically an entire meadow. Oh, and it can be yours if you have a cool $4.4 million lying around.
This East Village Rooftop Cottage Is The Ultimate NYC Home http://t.co/TEw2OvXTTA pic.twitter.com/q7YjRawUiL

— Gothamist (@Gothamist) June 16, 2015
2. This incredibly skinny house in Warsaw, Poland
Look very carefully between the two buildings and you'll see the Keret House, a home that's 92 centimeters in its narrowest point ­and 152 centimeters in its ­widest point (that's between 3 to 5 feet) and has been deemed the world's narrowest house. Designed by architect Jakub Szczesny, the building contains one bedroom, a kitchen, a bathroom and a living area. A tenant would use a ladder to get to different floors. You can actually visit the house, too.
The world's skinniest building is in this country: http://t.co/mBInki3VlV pic.twitter.com/n15asj3Jyz" #architecture #home

— ConstructionChat (@ConstructChat) May 28, 2014
Would you live in the world's skinniest house? #realestate http://t.co/ppPCvNtSZt pic.twitter.com/IVWATz72iO

— Sylvia Schmidt (@SylviaSchmidtTO) March 21, 2014
3. This capsule that lets you live Off-Grid, Anywhere
Designed by Bratislava-based Nice Architects, the egg-shaped Ecocapsule allows for true freedom, as it's powered purely by wind, solar and battery and also collects rain water. The home also contains a kitchenette with running water, a toilet and a hot shower. Weighing a mere 1,500 kilograms (about 3,300 pounds), it's so small it can fit into a standard shipping container, which keeps shipping costs low. According to the company's FAQ, designers of the pod have finished a functional prototype and is currently preparing for production. Pre-orders will start in the last quarter of 2015 with delivery in the first half of 2016.
and here it is @EcocapsuleSk aka #ecocapsule in its natural habitat pic.twitter.com/BunDYbtY3H

— @Ecocapsule (@EcocapsuleSk) May 28, 2015
Alles drin alles dran! RT @TheMajorDesign @EcocapsuleSk in @Pioneers great to see it live! pic.twitter.com/DrWLqIww61 — B. Gehrmann (@BirrGarten) June 12, 2015
Read page 1
4. This home sitting on a rock in Drina River, Serbia
For nearly five decades, this tiny but sturdy structure has withstood rain, wind and floods, all while balancing on a rock in the river. According to My Modern Met, the one room home was built in 1968 when a group of swimmers swam up to the rock and decided they wanted to build a place to rest. Take a tour of the home in the video below.
5. This "Dome Home" on a mango farm in Thailand
Steve Areen's tiny house is made mostly from natural materials that features a hammock, a pond and plenty of tropical plants as it's located in a mango farm in northeast Thailand. The cool part? It only set Areen back $9,000 to build this home. Also check out other amazing tiny homes around the world.
6. This house built between four giant boulders near a wind farm in Portugal
Fit for the modern Stone Age family, Casa do Penedo or the "House of Stone" sits in northern Portugal on the Fafe mountains. According to Forbes, the home has no electricity, so the homeowners use candlelight after the sun sets. It also has a fireplace, a swimming pool that's been carved into the stone and uses logs for stairs, Forbes writes. Check out the video below to see the exterior and the wind turbines scattered throughout the area.
YOU MIGHT ALSO LIKE
Take a Tour of the World's Most Sustainable Office Building
10 Greenest Cities in North America
40 Incredible Photos Show Why Earthships Make the Perfect Home
EcoWatch Daily Newsletter
Related Articles from EcoWatch