6 Arrested at Spectra Pipeline Project in New York
Sep. 12, 2012 09:07PM EST
Energy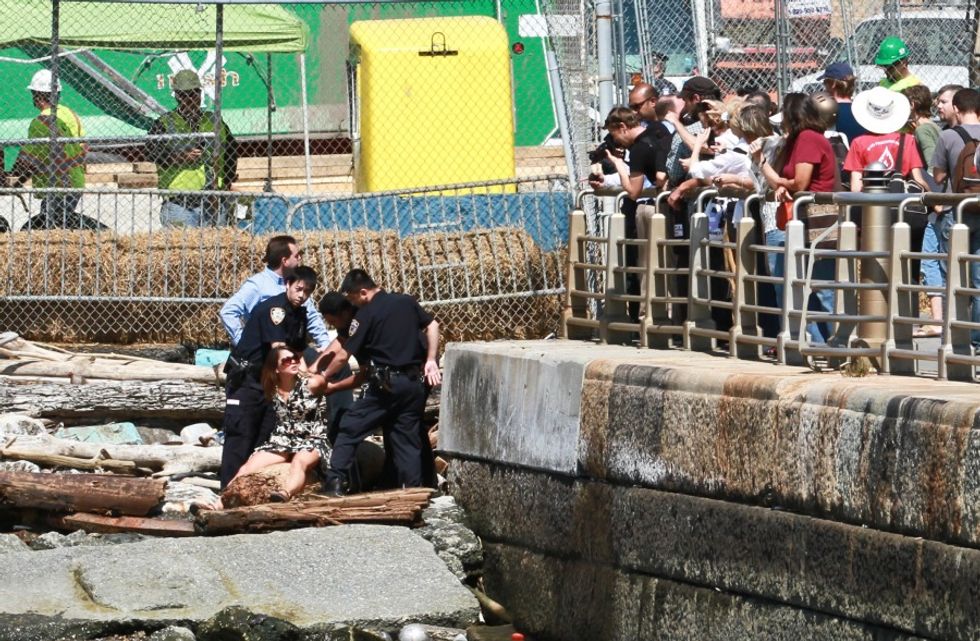 A group known as Occupy the Pipeline temporarily blocked construction this afternoon of the massive, new natural gas pipeline that will run between New Jersey and New York, shutting down the build-out site for more than one hour.
Kim Fraczek, a spokesperson for Occupy the Pipeline, said six people were arrested and taken the N.Y.P.D's Sixth Precinct for booking.
The protest targeted work on the Spectra pipeline now underway near Gansevoort Street and the Hudson Parkway in New York.
Occupy the Pipeline and other opponents of the project have targeted the Spectra pipeline because of opposition to fracking, as it has come to be known in the parlance of our times, as well as concern for public safety.
The recent anniversary of the enormous natural gas explosion that destroyed an entire neighborhood in San Bruno, California, two years ago is a reminder and a warning of what can happen when a natural gas pipeline the size of the Spectra pipeline explodes.
Fraczek told NaturalGasWatch.org that during the event, two protestors used hard locks, in which participants actually chained themselves to equipment, and four used soft locks, positioning their bodies to disrupt construction by blocking equipment without physically chaining themselves to it.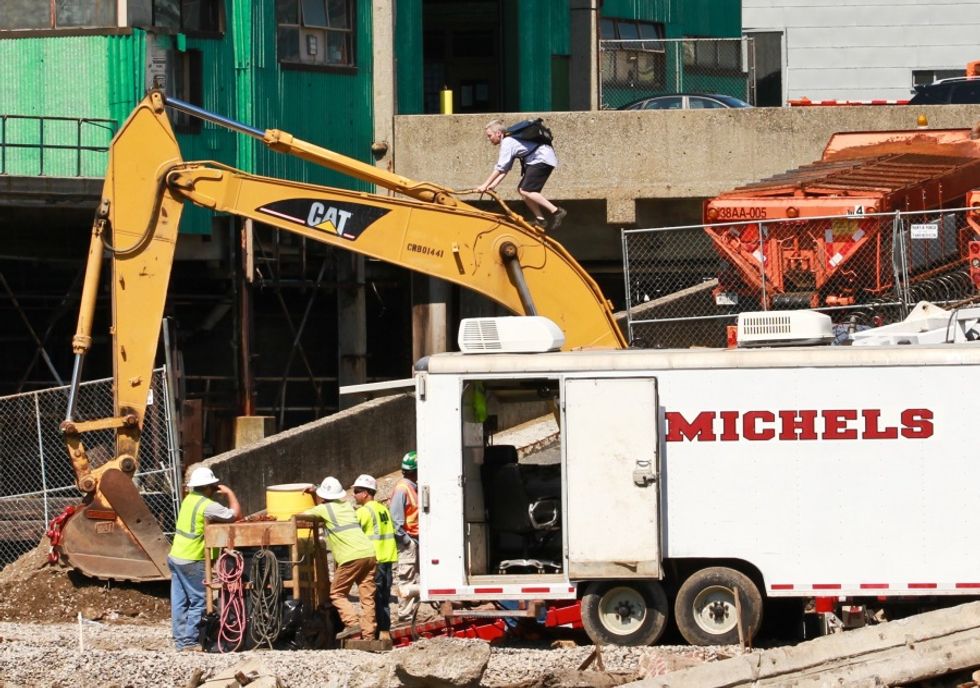 Fraczek identified the six protestors arrested as: Dave Publow, Sandra Koponen, Peter Rugh, Monica Hunken, Anna Cole and Lopi La Roe.
"Occupy the Pipeline has a full slate of activities planned in opposition to the pipeline. On Sunday, Sept. 16, there will be a parade around the perimeter of the blast zone in lower Manhattan that would be vaporized if the Spectra pipeline explodes. The event will kick off around 10 a.m., she said and feature marching bands, dancers and puppets," said Fraczek.
"It should make for a great photo op."
Occupy the Pipeline–a growing coalition of activists, grassroots organizations and local residents, including the Environmentalist Solidarity Group of OWS, New York Grassroots Alliance to Save our State and United for Action–have launched a multi-tiered campaign to stop the construction of the Spectra pipeline, on the grounds that this pipeline poses serious health risks to all of NYC through increased explosion risks and increased exposure to radon. This coalition argues that the construction of the pipeline will increase reliance on fracking, a controversial method of shale gas extraction. This coalition fuses direct action tactics with a more traditional approach to environmentalism.
Visit EcoWatch's FRACKING page for more related news on this topic.
EcoWatch Daily Newsletter