This website uses cookies to ensure you get the best experience while browsing it. By clicking 'Got It' you're accepting these terms.


The best of EcoWatch, right in your inbox. Sign up for our email newsletter!

Today's house call focuses on a topic very personal to me.
"Mark, what would you do if you were diagnosed with cancer?" a friend recently asked. I've had a lot of time to think about this. I've sadly seen a lot of cancer in my life, both with my own family and with patients.
The problem is that conventional medicine protocols have a lot wrong when it comes to cancer. We are good at cutting it, burning it and poisoning it with surgery, radiation and drugs, but many doctors fail to treat the cause of the cancer.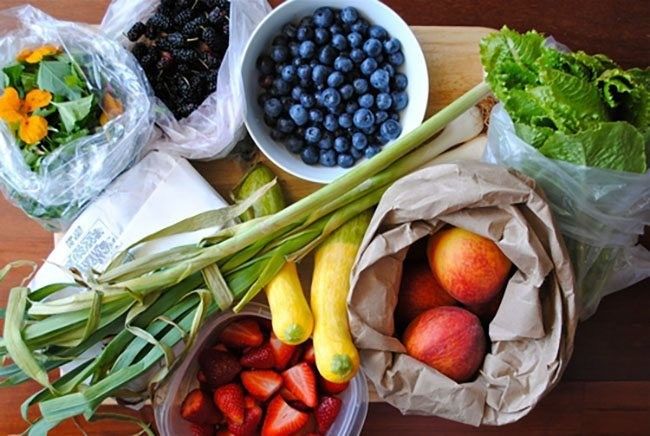 We can enhance immune function and surveillance through dietary and lifestyle changes, as well as nutrient and phytonutrient therapies. Photo credit: Shutterstock
You see, conventional medicine focuses on naming diseases based on geography, body location and specialty, instead of by the cause, mechanism, or pathway involved.
Doctors say you have liver, kidney, brain, or heart disease, but this approach to naming disease tells you nothing about the cause.
Instead of asking what disease you have and what drug should be used to treat it, we must ask why the disease has occurred. What are the underlying causes that lead to illness?
Modern medicine approaches illness like a mechanic trying to diagnose what's wrong with your car by listening to the noises it makes and never looking inside to see what's going on. Functional Medicine allows us to look under the hood. It gives us a method for identifying the conditions in which disease thrives and shows us how to begin changing those conditions.
A Functional Medicine Approach to Cancer
Functional Medicine empowers patients and practitioners to achieve the highest expression of health by working collaboratively to address the root causes of disease. It is an emerging, personalized model of diagnosis and treatment that better addresses the need to prevent and manage chronic disease. In a word, it is the medicine of why, not what.
Functional Medicine doctors are like soil farmers. They create a healthy soil, so pests can't come and weeds can't flourish. A healthy soil means disease can't take hold.
So with cancer, a Functional Medicine practitioner would say that yes, we still need radiation and other conventional approaches, but what else can we do? How can we properly cultivate a healthy soil?
Cancer results because of in an imbalance in the system. So many people are walking around with tumors and don't know it. We can do something to prevent them from growing by maintaining a healthy soil.
Instead of dividing everything into diseases and labels, emerging science points to a different way of thinking about diseases. Rather than divide the body into organs, Functional Medicine approaches disease as a systemic problem and we have to treat the system, not the symptom; the cause, not the disease. This completely redefines the whole notion of disease. The landscape of illness is changing.
Read page 1
How we label cancer is no longer synced up with what we know about the origins of cancer or the fact that two people who have cancer with the same name—like breast cancer—can have two completely different diseases which require different treatments. Just because you know the name of your disease doesn't mean you know what's wrong with you or what to do about it.
Classifying tumors by body site—lung, liver, brain, breast, colon, etc.—misses the underlying causes, mechanisms and pathways involved in a particular cancer. What's more, it gives us no information about how it manifested in a given patient. Two people with cancers in different parts of the body may have developed it for the same reasons.
Similarly, two people with cancers in the same part of the body may have developed it for different reasons. A patient with prostate cancer and one with colon cancer may have more in common with each other than two patients who have colon cancer.
We need to look under the hood and find out what caused the illness to begin with.
Cultivating a Healthy Soil
Numerous things can contribute to cancer. Studies show diet, exercise, thoughts, feelings and environmental toxins all influence the initiation, growth and progression of cancer.
If a nutrient-poor diet full of sugar, lack of exercise, chronic stress, persistent pollutants and heavy metals can cause cancer, could it be that a nutrient-dense, plant-based diet, physical activity, changing thoughts and reactions to stress and detoxification might treat the garden in which cancer grows?
In other words, treat the soil, not the plant. It is a foundational principle of sustainable agriculture and of sustainable health.
We can enhance immune function and surveillance through dietary and lifestyle changes, as well as nutrient and phytonutrient therapies. We can facilitate our body's own detoxification system to promote the elimination of carcinogenic compounds. We can improve hormone metabolism and reduce the carcinogenic effects of too much insulin (more on that in a minute) from our high sugar and refined carbohydrate diet.
We can also alter how our genes are expressed by changing the inputs that control that expression: Diet, nutrients, phytonutrients, toxins, stress and other sources of inflammation. And we can focus on less divisive and more generative thoughts that, in turn, create more uplifting emotions—all good fertilizer for the soil in the garden of our body.
5 Strategies to Reduce Cancer Formation and Growth
Cancer results from an imbalance in our system where the immune system can't fight off tumors. We can do many things to prevent that cancer from getting to its full stage and if you have cancer, you can make your body inhospitable to that cancer.
Read page 1
Change your thoughts to change your immune system. This bonus strategy is often overlooked, but it's just as important as the other strategies above. Science is now proving what we all knew intuitively—that how we live, the quality of our relationships, the food we eat and how we use our bodies determines much more than our genes ever will. There are numerous strategies to combat or prevent cancer, including getting sufficient sleep, controlling stress levels and exercising regularly.
The important thing is to figure out what works for you and develop a plan to stick with it. That might involve working with a Functional Medicine doctor or a chronic disease specialist.
Conclusion
Whether you have been diagnosed with cancer or have become concerned about family and friends being diagnosed, the most important thing is mindset and not playing into fear.
While we all hope there will one day be a miracle cure for cancer, there are things that we know now will combat cancer or keep our quality of life high while our body is fighting the cancer.
The science of cancer genetics is changing. Two people who have the same cancer could be completely different in terms of how the cancer performs. That's why I'm very excited about the work that Dr. Patrick Soon-Shiong is doing in California on the cancer genome and creating targeted therapies to treat the cancer in every patient individually. This and other emerging technologies, combined with the Functional Medicine approach to cancer, give me great hope about our ability to further prevent and treat this disease in the future.
Cancer is scary, but there is almost always something you can do to improve your condition. I encourage you to think about cancer differently and more importantly, not lose hope.
YOU MIGHT ALSO LIKE
8 Superfoods You Don't Even Know About
10 Incredible Health Benefits of a Sugar Detox
EcoWatch Daily Newsletter
Mark Wilson / Getty Images News
Ethics investigations have been opened into the conduct of senior Trump appointees at the nation's top environmental agencies.
The two investigations focus on Environmental Protection Agency (EPA) Administrator Andrew Wheeler and six high-ranking officials in the Department of Interior (DOI), The Hill reported Tuesday. Both of them involve the officials' former clients or employers.
"This is demonstrative of the failures at the very top of this administration to set an ethical tone," Campaign Legal Center Ethics Counsel Delaney Marsco told The Washington Post of the DOI investigation. "When people come to work for government, they're supposed to work on behalf of the public. It's a betrayal of the public trust when senior political appointees seem to give privileged access to their former employers or former clients."
Cigarette butt litter. Tavallai / CC BY-ND 2.0
By Dipika Kadaba
We've known for more than 50 years that smoking cigarettes comes with health hazards, but it turns out those discarded butts are harmful for the environment, too. Filtered cigarette butts, although small, contain dozens of chemicals, including arsenic and benzene. These toxins can leach into the ground or water, creating a potentially deadly situation for nearby birds, fish and other wildlife.
Thanasis Zovoilis / DigitalVision / Getty Images
Infants less than a year old should not be exposed to electronic screens, the World Health Organization (WHO) said on Wednesday.
Bill Pugliano / Getty Images
By Wenonah Hauter
Five years ago this week, an emergency manager appointed by then-Michigan Gov. Rick Snyder made the devastating decision to save money by switching Flint's water supply over from Detroit's water system to the Flint River. Seen as a temporary fix, the new water supply was not properly treated. High levels of lead leached from the old pipes, poisoning a generation of Flint's children, and bacteria responsible for an outbreak of Legionnaires' Disease killed more than a dozen residents.
Los Angeles-Long Beach, California is listed as the nation's smoggiest city. Pixabay
Kissing bug. Pavel Kirillov / Flickr / CC BY-SA 2.0
The Centers for Disease Control and Prevention (CDC) confirmed that the kissing bug, which can transmit a potentially deadly parasite, has spread to Delaware, ABC News reported Wednesday.
Did you know that more than a third of food is wasted or thrown away every year? And that only 25 percent of it would be enough to feed the 795 million undernourished people in the world? That's why today is Stop Food Waste Day, a chance to reflect on what you can do to waste less of the food you buy.
Stop Food Waste Day is an initiative of food service company Compass Group. It was launched first in the U.S, in 2017 and went global the year after, making today it's second worldwide celebration.