5 Ways to Make New Year's Resolutions You'll Keep
Dec. 31, 2014 10:01AM EST
Health + Wellness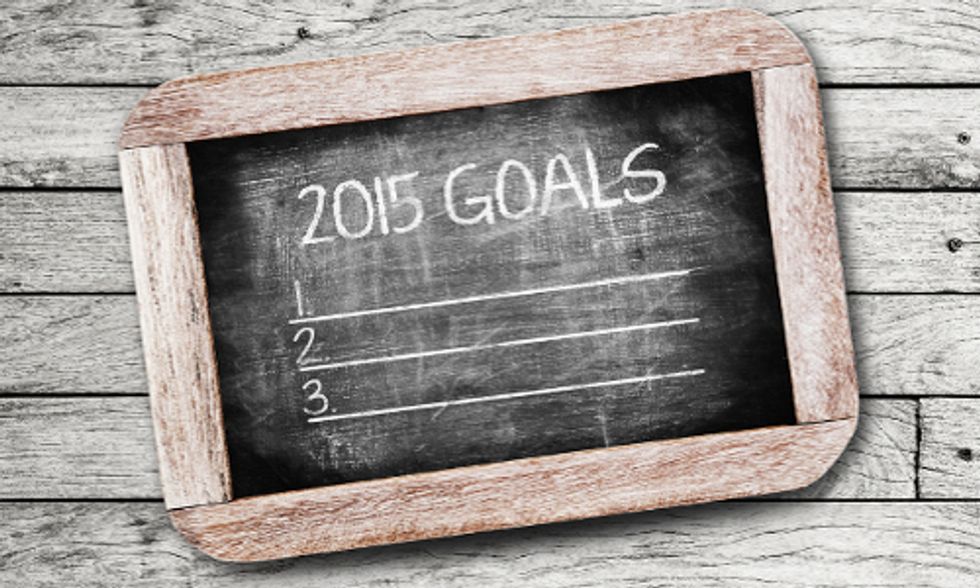 The new year is trumpeted far and wide as a time for a new start. And for many of us, that means the dreaded New Year's resolutions. It's almost automatic—the thing everybody does, don't they?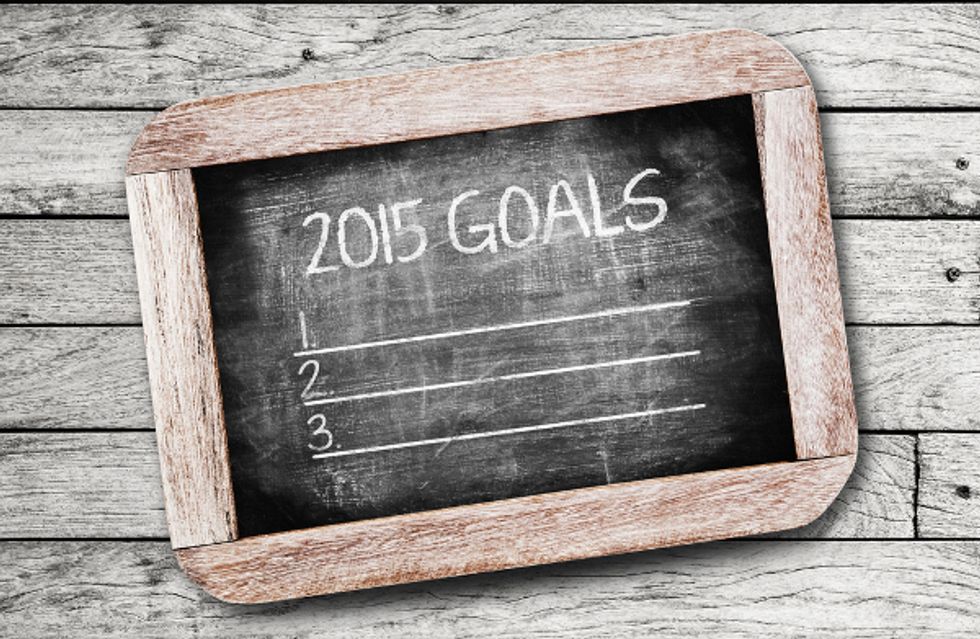 Photo credit: Shutterstock
But New Year's resolutions are often too predictable—and too predictably broken. By February, most of us have left them by the wayside. Maybe our intentions were good, but we got swept away in a dewy vision of of this whole, new-and-improved person we thought we could become overnight. However, there are some types of resolutions you can make that you actually have a chance at keeping—especially if you think of them primarily as goals, not rules to live by that once broken should be discarded.
1. Don't bite off more than you can chew. If you aim too big, you could be too overwhelmed to know where to start. If you're a meat-eater who craves a juicy burger once in a while, don't vow to go vegan just because it's healthier and everyone you know is doing it. Instead, resolve to have a couple of meat-free meals a week or increase the amount of veggies you eat. A resolution that tops many people's lists is "lose weight." Instead of that nebulous aspiration—and one of the most frequently frustrated or abandoned—figure out a few smaller steps to take toward that goal that will make you healthier, even if you don't lose a lot of weight.
2. Don't be too vague and make sweeping resolutions that are hard to get a grip on. "Be nicer to people" is difficult to translate into action because it's so unspecific and hard to quantify if you've been successful. What exactly do you intend to do? Instead, resolve not to argue with your favorite aunt when she comments about the way you dress or to help a friend in a particular way. Avoid setting grandiose goals like "I'm going to work to save the environment." Instead, vow to join that group that cleans your local beach and promise to go at least once a month.
3. Don't make it all pain and no pleasure. If you think you should exercise more but gyms make you queasy, don't make the common mistake of rushing to sign up as soon as the New Year's Eve confetti is cleaned away. Get a pedometer and walk more, or find something you enjoy, whether it's ice-skating or Pilates. You'll more likely to still be doing it a few months from now. In fact, it's great to make a resolution to do something you;d really love to do but haven't set aside time for—like a couple of hours on the weekend lying on the sofa and reading a new book or visiting that museum you haven't been to sin years but always loved.
4. Don't resolve to do anything because other people think you should and you feel guilty about it. So many of the most common resolutions—all those vows to lose weight and join the gym and save money and party less on weekends and read books on subjects we aren't interested in but think we should know something about—come from what our family, friends and acquaintances expect of us. Think hard about what you feel would make your life more meaningful. You'll never keep a resolution you don't make for yourself.
5. Don't make everything your cause. A lot of us want to do good for the world, but activists get burned out. Don't say you're going to fight fracking and protest the Keystone XL pipeline and tutor children and lobby for Native American rights and circulate petitions to end human trafficking and ... what else have you got? You'll get overloaded and very likely let down some of the groups you signed up to help. Find your priority and focus on it, and you'll do more good for yourself and your chosen cause.
YOU MIGHT ALSO LIKE
5 Cleansing Tips to a Healthier You in 2015
6 Ways to Eat, Drink and Still Be Merry
EcoWatch Daily Newsletter
Related Articles from EcoWatch