This website uses cookies to ensure you get the best experience while browsing it. By clicking 'Got It' you're accepting these terms.
5 Ways to Eat Seafood Sustainably
Aug. 26, 2014 07:47AM EST
Food
It's time to eat fish in a sustainable way if we hope to continue eating fish in the future.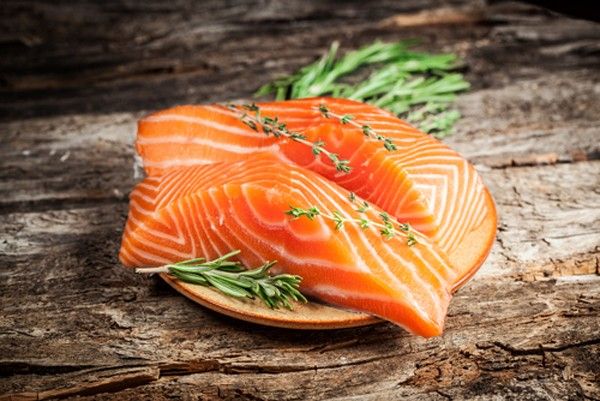 Photo credit: Shutterstock
A recent op-ed in the New York Times by Jane Brody says it's time for us to "relearn" the way we eat seafood. America's fish consumption habits are simply not sustainable. Along with ensuring your fish is fresh, Brody cautions it's more important than ever to eat fish that is sustainable and sourced from a fish farm. Here are five essential practices to follow.
1. Watch Your Shrimp: Half of imported shrimp comes from Asia. Not only does Brody warn of "bacterial and viral infections" swarming Asian shrimp farms, but a recent investigation by the Guardian revealed a long history of participation in slave labor in Thailand's shrimp processing chain. Charoen Pokphand (CP) Foods was found to purchase fish meal from fish boats manned with slave labor.
Thai authorities told the Guardian they condemned human trafficking; meanwhile, some of the largest supermarkets like Walmart, Carrefour, Costco and Tesco are investigating the suppliers. In addition to these problems, when a shrimp farming site becomes unusable, Brody writes that "shrimp farmers simply move on, destroying more miles of mangrove along the shore and wrecking habitats for all manner of wildlife, including spawning fish."
2. Wild Fish Won't Meet Demand: Paul Greenberg, author of American Catch: The Fight for Our Local Seafood tells Brody that beginning the process of eating our seafood from a sustainable, environmentally friendly fish farm would help fulfill the world's need for fish. Already, nearly 86 percent of seafood consumed in the U.S, is imported. But consumers who turn to salmon for their omega-3 vitamins will not be so fortunate without farmed fish—nearly 170 billion pounds of wild fish are taken from our oceans, rivers and lakes. Greenberg notes that if everyone ate two servings of fish a week, another "60 billion pounds would be needed to meet the demand."
3. Buy Farmed, Not Wild Fish: Although wild salmon sounds more natural, it also costs more (at least 50 percent more) because "the supply has been devastated," writes Brody. Greenberg adds that farmed salmon is not as bad as some think, pointing to the argument that some believe farmed salmon could affect the wild salmon gene pool. In reality, most farmed salmon comes from Chile where "there are no wild salmon," writes Brody. "There is little chance that those farmed fish will cross the Equator and mingle genetically with our wild stock."
4. Step Outside the Salmon Box: The aversion to shellfish could be doing more harm than good for other fish. It's time to step outside the usual salmon menu to make sure overfishing one species doesn't continue. "Other species have all but disappeared from seafood counters and restaurant menus," Brody writes, adding that "stocks of cod have declined so much from overfishing that many Northeastern fisheries were forced to shut down before the entire species disappeared."
She asks: "Where is the orange roughy that was all the rage a decade ago? When was abalone last on a regular seafood menu?" Her suggestion: try mackerel, bluefish, herring or anchovies instead of salmon. To replace shrimp, try mussels that contain an excellent source of omega-3 fatty acids and are low in cholesterol. Squid and lobster, however, are fairly high in cholesterol.
5. Fish Is Still Good For You: Don't leave fish off the table. Oily fish including bluefish and sardines are high in polyunsaturated fatty acids. Numerous studies of fish's benefits also prove that fish should appear on any dinner menu. Fish consumption is both related to a "reduced risk of strokes" and in one study, a lower risk of heart attack and death, reports Brody.
YOU ALSO MIGHT LIKE
5 Things to Consider When Ordering Seafood
What You Should Know Before Eating Seafood
Mercury in Seafood: How Much Is Too Much?
EcoWatch Daily Newsletter
Tuna auctions are a tourist spectacle in Tokyo. Outside the city's most famous fish market, long queues of visitors hoping for a glimpse of the action begin to form at 5 a.m. The attraction is so popular that last October the Tsukiji fish market, in operation since 1935, moved out from the city center to the district of Toyosu to cope with the crowds.

gmnicholas / E+ / Getty Images
Kristan Porter grew up in a fishing family in the fishing community of Cutler, Maine, where he says all roads lead to one career path: fishing. (Porter's father was the family's lone exception. He suffered from terrible seasickness, and so became a carpenter.) The 49-year-old, who has been working on boats since he was a kid and fishing on his own since 1991, says that the recent warming of Maine's cool coastal waters has yielded unprecedented lobster landings.
Aerial view of lava flows from the eruption of volcano Kilauea on Hawaii, May 2018. Frizi / iStock / Getty Images
Hawaii's Kilauea volcano could be gearing up for an eruption after a pond of water was discovered inside its summit crater for the first time in recorded history, according to the AP.
The Eqip Sermia Glacier is seen behind a moraine left exposed by the glacier's retreat during unseasonably warm weather on Aug. 1 at Eqip Sermia, Greenland. Sean Gallup / Getty Images
hadynyah / E+ / Getty Images
By Johnny Wood
The Ganges is a lifeline for the people of India, spiritually and economically. On its journey from the Himalayas to the Bay of Bengal, it supports fishermen, farmers and an abundance of wildlife.
The river and its tributaries touch the lives of roughly 500 million people. But having flowed for millennia, today it is reaching its capacity for human and industrial waste, while simultaneously being drained for agriculture and municipal use.
Here are some of the challenges the river faces.
By Jake Johnson
As a growing number of states move to pass laws that would criminalize pipeline protests and hit demonstrators with years in prison, an audio recording obtained by The Intercept showed a representative of a powerful oil and gas lobbying group bragging about the industry's success in crafting anti-protest legislation behind closed doors.
Reposted with permission from our media associate Common Dreams.

DESIREE MARTIN / AFP / Getty Images
Wildfires raging on Gran Canaria, the second most populous of Spain's Canary Islands, have forced around 9,000 people to evacuate.