5 Ways Midterm Elections Will Impact Renewable Energy and Climate
Sep. 11, 2014 12:23PM EST
Climate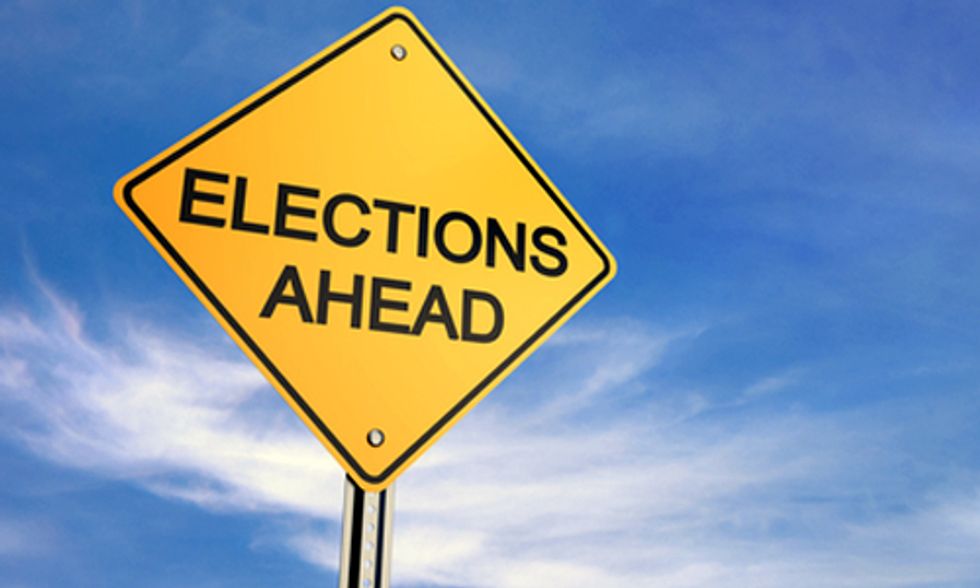 The campaign season is heating up. Candidates, strategists and pundits are vying for the spotlight from now until Nov. 4. Yet try as they might, midterms never garner as much attention as presidential cycles.
This year's election, though, matters more than most.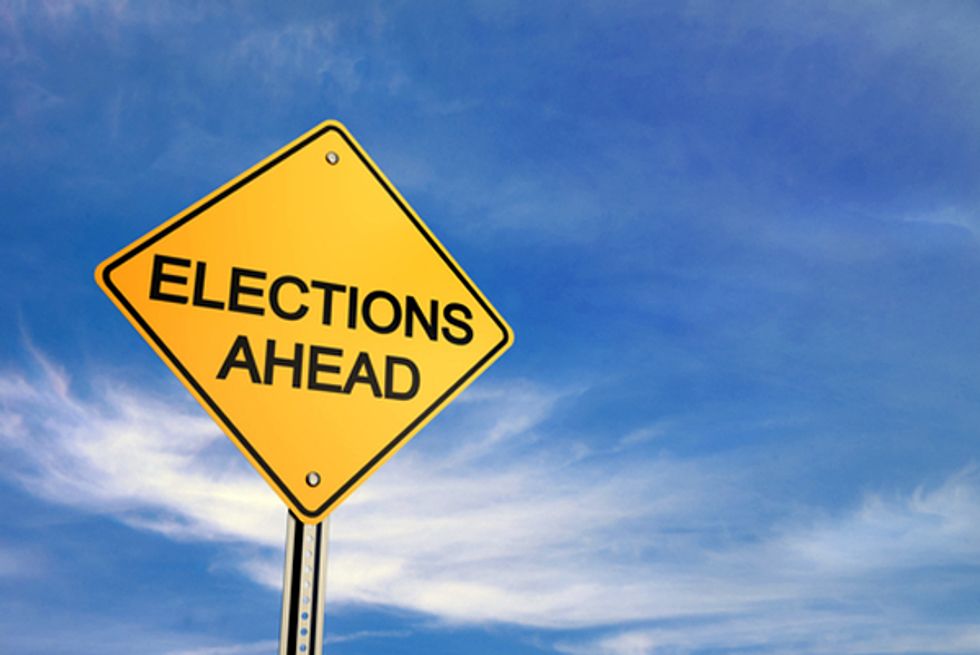 Photo credit: Shutterstock
The outcome of the 2014 races could have a major impact on the air we breathe, health of our families and intensity of the climate change outside our doors.
Victory could come for candidates who take millions of dollars for fossil fuel companies and ignore the climate threat—I call these folks the Dirty Denier$. Or environmental champions will triumph and expand clean energy and climate action to protect our health and create jobs.
The choices we make in the voting booth always carry weight, but they have even greater heft in a year when control of the Senate is up for grabs, when GOP leaders have promised to roll back decades-worth of public health and environmental safeguards, and when the threat of climate change grows more severe.
Here are five forces that could shape the outcome of the 2014 midterm:
1. Climate Denial is Alive and Well in the GOP
Two weeks ago, Scott Brown was asked if "the theory of man-made climate change has been scientifically proven." His reply: "Uh, no." Yet when Brown was campaigning for Senator from Massachusetts in 2012, he said, "I absolutely believe that climate change is real and I believe there's a combination between man-made and natural." Now that he is running in New Hampshire, he backpedalled. Brown isn't alone. Across the nation, Republicans either deny the existence of human-caused climate change or feign ignorance because they aren't trained scientists. If these lawmakers gain a majority, they will try at every turn to stop the Obama Administration from fulfilling the President's Climate Action Plan.
2. McConnell Would Use a Majority to Dismantle Safeguards
Since 2010, GOP lawmakers in the House have voted several hundred times to undermine public health and environmental protections. They haven't just gone after measures associated with President Obama. They've dug deep and torn into the Clean Water Act, the Clean Air Act and other bedrock laws that have held firm for four decades. The only thing stopping these radical bills from becoming law? A lack of support in the Senate. But Senator Mitch McConnell says if he wins a majority, he will launch his own attack, using bills and policy riders to strip away protections that keep our water clean and our air safe to breathe. He will also wage an assault on every effort to shield our communities from climate change. And he's willing to even shut down the government to implement his radical agenda.
3. Fossil Fuel Companies Are Looking for Better Results
Oil and gas companies and their allies have spent more than $31 million on this election already. They favor lawmakers who put industry concerns before the public interest. Senator Marco Rubio, Representative Fred Upton, Senator Mitch McConnell and other Dirty Denier$ have accepted hundreds of thousands of dollars each from the fossil fuel industry. They have also voted for oil and gas subsidies and tried to prevent the U.S. Environmental Protection Agency (EPA) from finalizing limits on climate change pollution from power plants—the nation's largest source of carbon emissions. But industry investments don't always pay off. The U.S. Chamber of Commerce, known for its climate denial and fossil-fuel friendly policies, spent more than $32 million in the 2012 election but achieved less than 7 percent of desired outcomes.
4. Smart Candidates Are Running Clean
It turns out voters prefer leaders who stand up to polluters. In the 2012 cycle, candidates who supported clean energy and climate action won up and down the ticket, even in contested purple states. Recent polling shows that sentiment is growing.  More than two-thirds of voters in 11 battleground states say the EPA should limit carbon pollution from power plants, according to a March poll done by Harstad Strategic Research for the NRDC Action Fund. The poll was conducted in red and purple states, and still 53 percent of Republicans, 63 percent of independents and 87 percent of Democrats supported carbon limits. Many 2014 candidates—including Michigan's Gary Peters, Colorado's Mark Udall, and New Hampshire's Jeanne Shaheen—have recognized that running for office on a platform of protecting the environment, promoting clean sources of energy and curbing climate change is a proven winner.
5. Environmental Champions Could Make Climate History
President Obama has called on the EPA to do the single most important thing the U.S. can to fight climate change right now: limit carbon pollution from power plants. These plants kick out 40 percent of all carbon emissions in the country, and cleaning them up will help us defuse the climate threat. An environmental majority in Congress will help the EPA realize this goal. It would also help expand renewable power and strengthen environmental safeguards. Lawmakers could point to these accomplishments and say: this is when America began combating climate change and building the clean energy future.
YOU MIGHT ALSO LIKE
Dirty Money, Dirty Fuels: Why Money in Politics Matters to the Environment
Leonardo DiCaprio Narrates Climate Change Films Urging Shift From Fossil Fuels to Renewables
Top 20 'Dirty Denier$' Who Accept Big Bucks from Big Polluters
EcoWatch Daily Newsletter
Recent Stories from EcoWatch