This website uses cookies to ensure you get the best experience while browsing it. By clicking 'Got It' you're accepting these terms.
5 Times Animals Have Been Killed in Zoos Due to Human Encounters
Jun. 03, 2016 10:42AM EST
Animals
Within one week in May, a gorilla and two lions were killed after humans entered their zoo enclosures. Outrage continues to grow over these deaths. Yet these tragedies are not unique and in most cases are preventable. (Of course, the easiest way to prevent deaths like these would be by not keeping animals in zoos).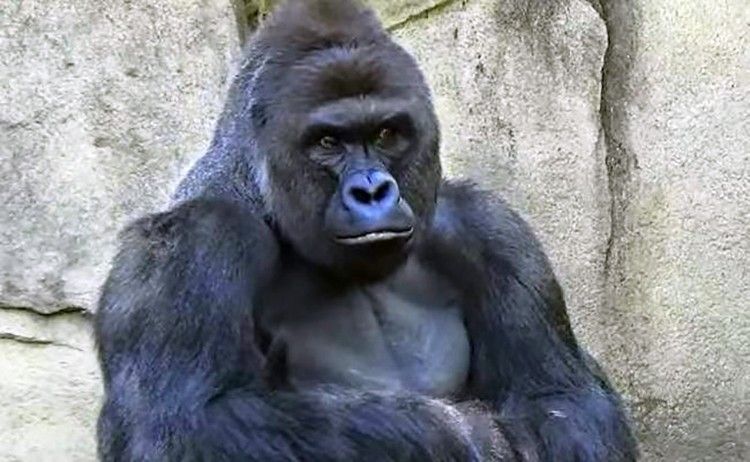 1. Harambe the Gorilla at the Cincinnati Zoo, May 2016
Western-lowland gorillas are critically endangered and now there's one less of them with the death of Harambe after a 4-year-old boy fell into his enclosure at the Cincinnati Zoo. Experts like Jane Goodall believe Harambe was attempting to protect the boy, but nevertheless, zookeepers say they made the right decision in shooting and killing the gorilla. Tranquilizer darts would not have taken effect quickly enough, they said.
Some argue that the death could have been prevented if the child's parent was paying closer attention to him (though whether that's fair is up for debate) and that if the enclosure—which is expected to be reopened—had a larger barrier. When the Gorilla World exhibit opened at the zoo in 1978, it was the first gorilla habitat without bars in the country. Although zoo officials said the exhibit is safe, they are now considering reinforcing the barriers, CBS News reports.
2. Two Lions at the Santiago Metropolitan Zoo, May 2016
Just six days before Harambe was killed, a male and female lion at this zoo in the capital of Chile were shot to death after a suicidal man entered their enclosure, removed his clothes and began taunting them. When the lions mauled him and began dragging him to their den, they were killed.
In a statement, zoo officials said the "incomprehensible action" of killing the lions was "profoundly painful for every single one of us," but they are thankful the man is expected to recover.
The lions would still be alive if there were safer barriers, but based on the zoo's troubling history, it should be shut down altogether. Lions and a puma have escaped from the facility, while poor wiring sparked a fire that killed four giraffes. This doesn't seem like a safe place for animals or humans.
3. African Painted Dog at the Pittsburgh Zoo, November 2012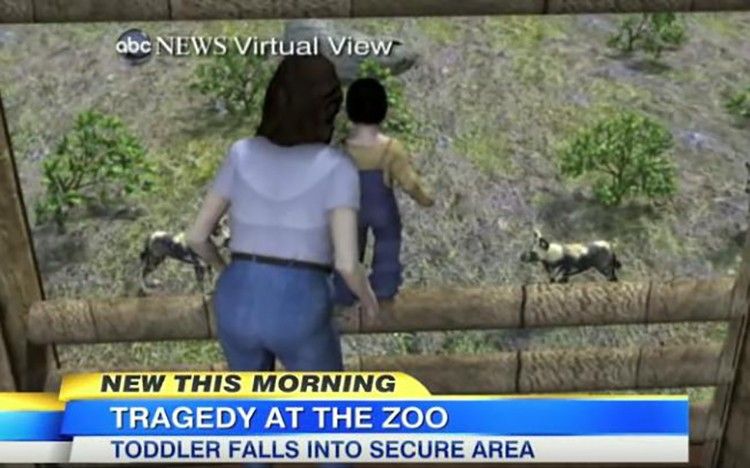 When a mom perched her vision-impaired 2-year-old son on the wooden railing of an observation deck to get a better look at the African painted dogs, an endangered species, at the Pittsburgh Zoo, the boy slipped from her grasp and fell into the enclosure. Tragically, he was killed by a pack of the dogs.
Most of the dogs cooperated with zookeepers and moved to a back building, but one was aggressive and shot to death.
The boy's mother, not charged since it was considered an accident, later settled a lawsuit against the zoo. The observation deck was removed and the remaining African painted dogs were transferred to other zoos. To prevent horrific accidents like these, children should never be allowed to sit or climb on zoo railings and zoos need to provide barriers that better protect their animals as well as visitors.
4. Tatiana the Siberian Tiger at the San Francisco Zoo, December 2007
Tatiana was a 4-year-old Siberian tiger, a species which, like the Western-lowland gorilla, is critically endangered. When a group of young men threw rocks and roared at her on Christmas Day 2007, Tatiana managed to leap out of her enclosure at the San Francisco Zoo and maul them, killing one of them. She was shot to death by police officers.
An investigation found the tigers' enclosure wall was four feet lower than the height required by federal safety standards. After being fined a rather paltry $1,875 by the U.S. Department of Agriculture, the zoo installed a new, 19-foot-tall wall made of tempered safety glass panels.
5. Two Polar Bears at the Prospect Park Zoo, May 1987
On a dare, after a group of boys sneaked into the Prospect Park Zoo in Brooklyn one night in May 1987, an 11-year-old climbed over a tall spiked fence and entered the polar bear exhibit. He thought he could take a dip in the moat as the bears slept.
Responding to a 911 call from a passerby who heard children screaming inside the zoo, police officers found two polar bears mauling the remains of the boy. The officers opened fire, killing the bears.
Known as Teddy and Lucy, the bears had always been well-behaved, zoo superintendent Pat Spina told the New York Times.
Rated as one of the 10 worst zoos in the country around that time, the Prospect Park Zoo closed the following year. Over the next five years, most of the zoo was demolished and rebuilt. It reopened in 1993 as the Prospect Park Wildlife Conservation Center, with childproof barriers to prevent future tragedies.
YOU MIGHT ALSO LIKE
Help Save the World's Last Dinosaur
40 Dead Tiger Cubs Found in Freezer at Thai Buddhist Temple
Who's to Blame for Harambe's Death?
Could Pixar's 'Finding Dory' Have an Adverse Effect on Coral Reefs?
EcoWatch Daily Newsletter
Mike Pence brought the first motorcade to Mackinac Island on Saturday. Cars have been banned on the island since 1898.
13 ON YOUR SIDE / YouTube screenshot
Vice President Mike Pence sparked outrage on social media Saturday when he traveled in the first-ever motorcade to drive down the streets of Michigan's car-free Mackinac Island, HuffPost reported.
Inhaling from an electronic cigarette. 6okean / iStock / Getty Images Plus
By Shawn Radcliffe
As illnesses and deaths linked to vaping continue to rise, health officials urge people to stop using e-cigarettes.
Officials report 8 deaths have been linked to lung illnesses related to vaping.
Vitamin E acetate is one compound officials are investigating as a potential cause for the outbreak.
The number of vaping-related illnesses has grown to 530 cases in 38 states and 1 U.S. territory, federal health officials
reported
.
Activist Greta Thunberg leads the Youth Climate Strike on Sept. 20, 2019 in New York City. Roy Rochlin / WireImage / Getty Images
By Julia Conley
As organizers behind Friday's Global Climate Strike reported that four million children and adults attended marches and rallies all over the world — making it the biggest climate protest ever — they assured leaders who have been reticent to take bold climate action that the campaigners' work is far from over.
Summer has officially come to an end. Luckily, EcoWatch is here to keep its memory alive by sharing the winners of our "Best of Summer" photo contest.
United Nations Secretary-General Antonio Guterres speaks at a news conference at UN headquarters on Sept. 18. Drew Angerer / Getty Images
A vegan diet can improve your health, but experts say it's important to keep track of nutrients and protein. Getty Images
By Dan Gray
Research shows that 16 weeks of a vegan diet can boost the gut microbiome, helping with weight loss and overall health.
A healthy microbiome is a diverse microbiome. A plant-based diet is the best way to achieve this.
It isn't necessary to opt for a strictly vegan diet, but it's beneficial to limit meat intake.
New research shows that following a vegan diet for about 4 months can boost your gut microbiome. In turn, that can lead to improvements in body weight and blood sugar management.
Students gathered at the National Mall in Washington DC, Sept. 20. NRDC
By Jeff Turrentine
Nearly 20 years have passed since the journalist Malcolm Gladwell popularized the term tipping point, in his best-selling book of the same name. The phrase denotes the moment that a certain idea, behavior, or practice catches on exponentially and gains widespread currency throughout a culture. Having transcended its roots in sociological theory, the tipping point is now part of our everyday vernacular. We use it in scientific contexts to describe, for instance, the climatological point of no return that we'll hit if we allow average global temperatures to rise more than 2 degrees Celsius above preindustrial levels. But we also use it to describe everything from resistance movements to the disenchantment of hockey fans when their team is on a losing streak.
samael334 / iStock / Getty Images
Berries are small, soft, round fruit of various colors — mainly blue, red, or purple.