This website uses cookies to ensure you get the best experience while browsing it. By clicking 'Got It' you're accepting these terms.
5 Times Animals Have Been Killed in Zoos Due to Human Encounters
Jun. 03, 2016 10:42AM EST
Animals
Within one week in May, a gorilla and two lions were killed after humans entered their zoo enclosures. Outrage continues to grow over these deaths. Yet these tragedies are not unique and in most cases are preventable. (Of course, the easiest way to prevent deaths like these would be by not keeping animals in zoos).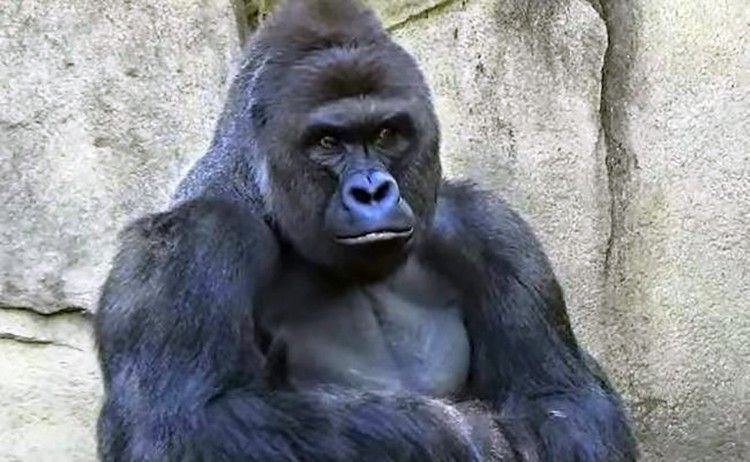 1. Harambe the Gorilla at the Cincinnati Zoo, May 2016
Western-lowland gorillas are critically endangered and now there's one less of them with the death of Harambe after a 4-year-old boy fell into his enclosure at the Cincinnati Zoo. Experts like Jane Goodall believe Harambe was attempting to protect the boy, but nevertheless, zookeepers say they made the right decision in shooting and killing the gorilla. Tranquilizer darts would not have taken effect quickly enough, they said.
Some argue that the death could have been prevented if the child's parent was paying closer attention to him (though whether that's fair is up for debate) and that if the enclosure—which is expected to be reopened—had a larger barrier. When the Gorilla World exhibit opened at the zoo in 1978, it was the first gorilla habitat without bars in the country. Although zoo officials said the exhibit is safe, they are now considering reinforcing the barriers, CBS News reports.
2. Two Lions at the Santiago Metropolitan Zoo, May 2016
Just six days before Harambe was killed, a male and female lion at this zoo in the capital of Chile were shot to death after a suicidal man entered their enclosure, removed his clothes and began taunting them. When the lions mauled him and began dragging him to their den, they were killed.
In a statement, zoo officials said the "incomprehensible action" of killing the lions was "profoundly painful for every single one of us," but they are thankful the man is expected to recover.
The lions would still be alive if there were safer barriers, but based on the zoo's troubling history, it should be shut down altogether. Lions and a puma have escaped from the facility, while poor wiring sparked a fire that killed four giraffes. This doesn't seem like a safe place for animals or humans.
3. African Painted Dog at the Pittsburgh Zoo, November 2012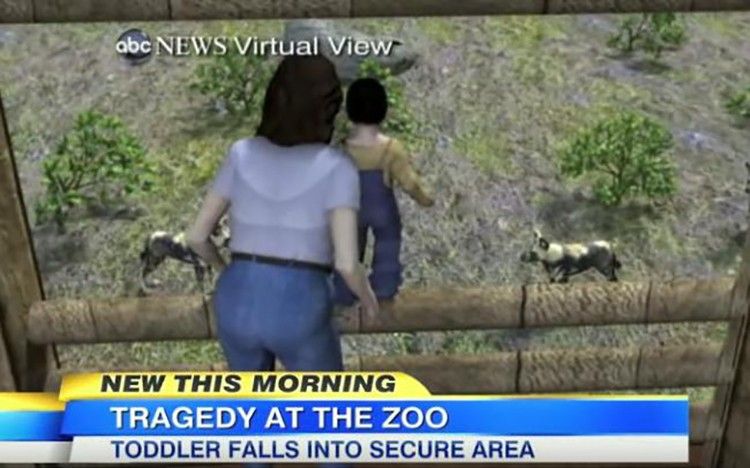 When a mom perched her vision-impaired 2-year-old son on the wooden railing of an observation deck to get a better look at the African painted dogs, an endangered species, at the Pittsburgh Zoo, the boy slipped from her grasp and fell into the enclosure. Tragically, he was killed by a pack of the dogs.
Most of the dogs cooperated with zookeepers and moved to a back building, but one was aggressive and shot to death.
The boy's mother, not charged since it was considered an accident, later settled a lawsuit against the zoo. The observation deck was removed and the remaining African painted dogs were transferred to other zoos. To prevent horrific accidents like these, children should never be allowed to sit or climb on zoo railings and zoos need to provide barriers that better protect their animals as well as visitors.
4. Tatiana the Siberian Tiger at the San Francisco Zoo, December 2007
Tatiana was a 4-year-old Siberian tiger, a species which, like the Western-lowland gorilla, is critically endangered. When a group of young men threw rocks and roared at her on Christmas Day 2007, Tatiana managed to leap out of her enclosure at the San Francisco Zoo and maul them, killing one of them. She was shot to death by police officers.
An investigation found the tigers' enclosure wall was four feet lower than the height required by federal safety standards. After being fined a rather paltry $1,875 by the U.S. Department of Agriculture, the zoo installed a new, 19-foot-tall wall made of tempered safety glass panels.
5. Two Polar Bears at the Prospect Park Zoo, May 1987
On a dare, after a group of boys sneaked into the Prospect Park Zoo in Brooklyn one night in May 1987, an 11-year-old climbed over a tall spiked fence and entered the polar bear exhibit. He thought he could take a dip in the moat as the bears slept.
Responding to a 911 call from a passerby who heard children screaming inside the zoo, police officers found two polar bears mauling the remains of the boy. The officers opened fire, killing the bears.
Known as Teddy and Lucy, the bears had always been well-behaved, zoo superintendent Pat Spina told the New York Times.
Rated as one of the 10 worst zoos in the country around that time, the Prospect Park Zoo closed the following year. Over the next five years, most of the zoo was demolished and rebuilt. It reopened in 1993 as the Prospect Park Wildlife Conservation Center, with childproof barriers to prevent future tragedies.
YOU MIGHT ALSO LIKE
Help Save the World's Last Dinosaur
40 Dead Tiger Cubs Found in Freezer at Thai Buddhist Temple
Who's to Blame for Harambe's Death?
Could Pixar's 'Finding Dory' Have an Adverse Effect on Coral Reefs?
EcoWatch Daily Newsletter
Wesley Martinez Da Costa / EyeEm / Getty Images
By David R. Montgomery
Would it sound too good to be true if I was to say that there was a simple, profitable and underused agricultural method to help feed everybody, cool the planet, and revitalize rural America? I used to think so, until I started visiting farmers who are restoring fertility to their land, stashing a lot of carbon in their soil, and returning healthy profitability to family farms. Now I've come to see how restoring soil health would prove as good for farmers and rural economies as it would for the environment.
skaman306 / Moment / Getty Images
Radish (Raphanus sativus) is a cruciferous vegetable that originated in Asia and Europe (1Trusted Source).
The Centers for Disease Control (CDC) released new numbers that show vaping-related lung illnesses are continuing to grow across the country, as the number of fatalities has climbed to 33 and hospitalizations have reached 1,479 cases, according to a CDC update.
During the summer, the Arctic tundra is usually a thriving habitat for mammals such as the Arctic fox. Education Images / Universal Images Group via Getty Images
Reports of extreme snowfall in the Arctic might seem encouraging, given that the region is rapidly warming due to human-driven climate change. According to a new study, however, the snow could actually pose a major threat to the normal reproductive cycles of Arctic wildlife.
Vegan rice and garbanzo beans meals.
Ella Olsson /
Pexels
One common concern about vegan diets is whether they provide your body with all the vitamins and minerals it needs.
Many claim that a whole-food, plant-based diet easily meets all the daily nutrient requirements.
A fracking well looms over a residential area of Liberty, Colorado on Aug. 19.
WildEarth Guardians / Flickr