This website uses cookies to ensure you get the best experience while browsing it. By clicking 'Got It' you're accepting these terms.
5 Things You Need to Know About the EPA Fracking Report
Jun. 15, 2015 08:27AM EST
Energy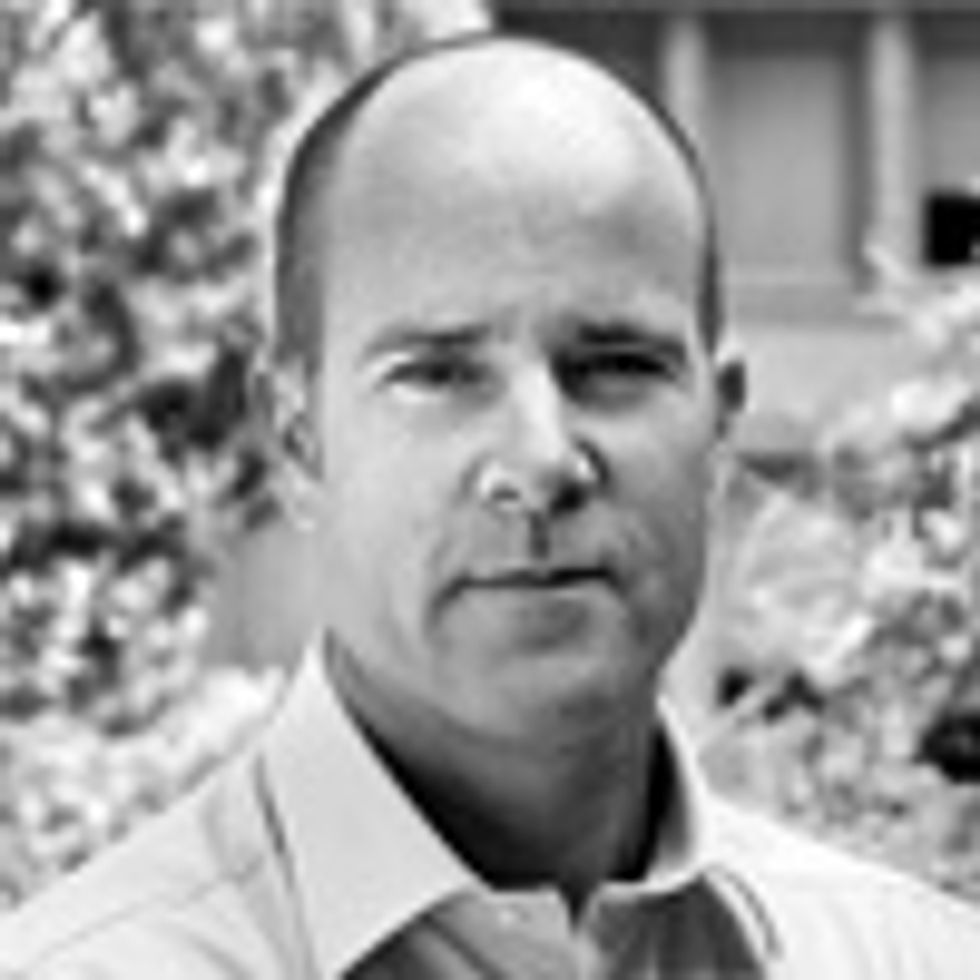 Last week, the U.S. Environmental Protection Agency (EPA) released 1,000-plus draft pages of its "Hydraulic Fracturing Drinking Water Assessment." The report took almost five years to produce and essentially tells us (in great detail) what we already knew: Fracking and drinking water are a bad combination. On top of that, the EPA finally admitted that water resources have already been contaminated by fracking: "We found specific instances where one or more mechanisms led to impacts on drinking water resources, including contamination of drinking water wells."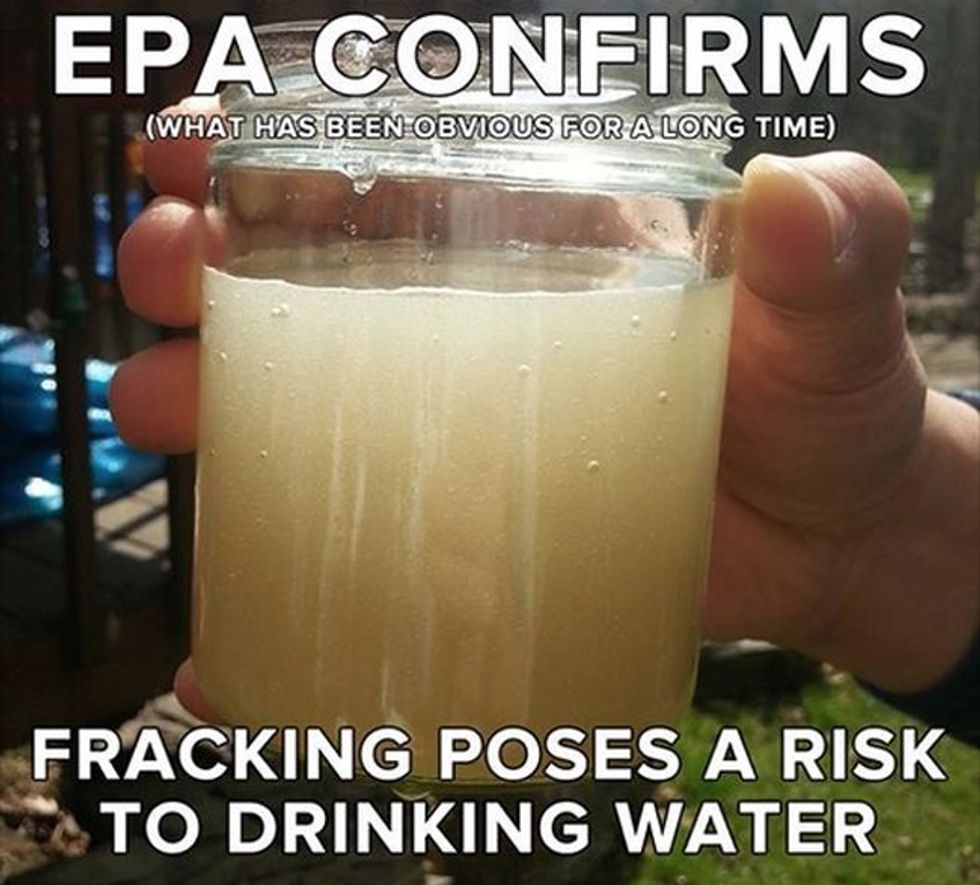 So much for past assertions—not just from fossil fuel companies but also from Obama administration officials—that no instance of drinking water contamination has ever been documented. And don't even get me started on the fossil fuel PR hacks and politicians who tried to claim that this report shows that fracking is safe. When you add up the threat to drinking water and all of the other problems with fracking that this report doesn't address—the air pollution, the climate-disrupting methane, the landscape destruction, the earthquakes—it's as obvious as ever that fracking is dirty, dangerous, and a terrible idea.
OK, so we knew that. What else, then, does this report have to tell us? Here are five takeaways, one for each year the EPA spent on this:
1. Oil and gas companies want you to know as little about fracking as possible. This EPA report offers no new research on whether fracking contaminates water supplies. Instead it relies on "available data and literature," including previous investigations by state regulators into fracking-related water pollution. The main reason for this is that oil and gas companies did all they could to make gathering new data impossible. And they were able to do that because Congress and successive administrations have exempted them from so many federal pollution rules.
2. Opportunities abound for disaster. One thing the EPA's report does detail is the many risks that fracking operations pose to drinking water both above and below ground—from mixing the fracking chemicals to injecting the fracking fluid into the well to handling the millions of gallons of toxic, radioactive waste water. So many ways that something could go wrong! Now you know why this report is more than 1,000 pages long.
3. Fracking is happening close to where we live. According to the EPA, "Between 2000 and 2013, approximately 9.4 million people lived within one mile of a hydraulically fractured well."
4. Lots of fracking is also happening close to our water supplies. Again, according to the EPA: "Approximately 6,800 sources of drinking water for public water systems were located within one mile of at least one hydraulically fractured well ... These drinking water sources served more than 8.6 million people year-round in 2013." Suppose you're lucky enough to live more than a mile from the nearest fracking site? EPA: "Hydraulic fracturing can also affect drinking water resources outside the immediate vicinity of a hydraulically fractured well." What's more, the EPA points out that in some places, such as Michigan, Illinois, Indiana, and Kentucky, fracking happens at relatively shallow depths, where "oil and gas resources and drinking water resources co-exist in the same formation."
5. What they don't know could hurt you. Of the 1,076 chemicals used in fracking that the EPA could identify, the agency was able to assess the chemical, physical, and toxicological properties for fewer than half. Of those, the majority have the potential to "persist in the environment as long-term contaminants." Great, but how many of them are potentially carcinogenic? The EPA could find data for about 90 of them, but offered a bureaucratic shrug of the shoulders as to what level of exposure people might have to those carcinogens. Feeling reassured yet?
We didn't need 1,000 pages to figure out the obvious. We don't even need 1,000 words. Here's what we know: Fracking is a nationwide game of Russian roulette that puts an essential resource—drinking water—at risk every single day. The sooner it stops, the better.
YOU MIGHT ALSO LIKE
Josh Fox Gets Kicked Off of Fox News While Exposing Misleading Coverage of EPA Fracking Report
Don't Be Fooled by Yesterday's Headlines, EPA Finds Fracking Contaminates Drinking Water
Long-Awaited EPA Study Says Fracking Pollutes Drinking Water
EcoWatch Daily Newsletter
A new report spotlights a U.N. estimate that at least 275 million people rely on healthy coral reefs. A sea turtle near the Heron Island in the Great Barrier Reef is seen above. THE OCEAN AGENCY / XL CATLIN SEAVIEW SURVEY
In a new report about how the world's coral reefs face "the combined threats of climate change, pollution, and overfishing" — endangering the future of marine biodiversity — a London-based nonprofit calls for greater global efforts to end the climate crisis and ensure the survival of these vital underwater ecosystems.
Half of the extracted resources used were sand, clay, gravel and cement, seen above, for building, along with the other minerals that produce fertilizer. Cavan Images / Cavan / Getty Images
The world is using up more and more resources and global recycling is falling. That's the grim takeaway from a new report by the Circle Economy think tank, which found that the world used up more than 110 billion tons, or 100.6 billion metric tons, of natural resources, as Agence France-Presse (AFP) reported.
By Gero Rueter
Heating with coal, oil and natural gas accounts for around a quarter of global greenhouse gas emissions. But that's something we can change, says Wolfgang Feist, founder of the Passive House Institute in the western German city of Darmstadt.

By George Citroner
Recent research finds that official government figures may be underestimating drug deaths by half.
Researchers estimate that 142,000 people died due to drug use in 2016.
Drug use decreases life expectancy after age 15 by 1.4 years for men and by just under 1 year for women, on average.
Government records may be severely underreporting how many Americans die from drug use, according to a new study by researchers from the University of Pennsylvania and Georgetown University.
Water coolers in front of shut-off water fountains at Center School in Stow, MA on Sept. 4, 2019 after elevated levels of PFAS were found in the water. David L. Ryan / The Boston Globe via Getty Images
In a new nationwide assessment of drinking water systems, the Environmental Working Group found that toxic fluorinated chemicals known as PFAS are far more prevalent than previously thought.