This website uses cookies to ensure you get the best experience while browsing it. By clicking 'Got It' you're accepting these terms.
5 Things You Need to Know About Obama's Clean Power Plant Rule
Jul. 29, 2014 07:44PM EST

Thursday and Friday the U.S. Environmental Protection Agency (EPA) will hold the final in its series hearings on its proposed rule to clean up carbon pollution from coal fired power plants. There will be a lot of theater, and a lot of opposition as well as support. Some of the opposition comes from workers from coal mining communities or those with power plants fired with coal; their livelihoods are at risk from the changes sweeping the utility industry, including the declining dominance of coal. Others are ideologically motivated, clinging to the view that for society to limit pollution is merely another disguised form of socialist collectivism—it is not the role of government to protect people from the risks of industrialism, doing so saps the "rugged individualism" that made America great.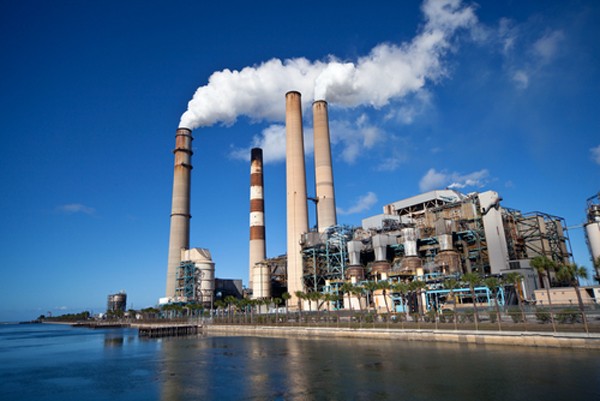 Photo credit: Shutterstock
But much of the organizing fervor behind the protests is purely partisan—this rule is bad because President Obama developed it. Indeed, if the rule were actually in place, John Boehner might have had a hard time deciding whether Obamacare or Clean Power would be the focus of his newly announced lawsuit against the President, or the Tea Party's planned impeachment follow up.
So you may encounter intense controversy around the idea of cleaning of America's electricity sector for any one of these three reasons: genuine economic risk, ideology or partisanship. Here are five things to remember as you do.
1. Obama's rule was originally George Bush's idea.
When he ran for President in 2000, Bush boasted of his efforts to clean up "grandfathered" coal power plants as Governor of Texas, and pledged as President to do the same with a "four pollutant" EPA clean up regulation–mercury, sulfur, particulates and, yes, carbon. Bush's first EPA Administrator, Christy Todd Whitman, went to Europe and pledged EPA regulation as America's way to fight global warming. While Whitman was promising, carbon right columnist Robert Novak blasted Bush for daring to regulate CO2, making it clear that Bush's right-flank would take his Presidency down if he persisted. The President caved; his campaign pledges promises were voided. The infamous Obama "war on coal" is, substantively, nothing more ambitious than the fulfilling—ten years late—of George Bush's 2000 campaign pledge—with the difference that this time the President is determined. 
2. Appalachian coal communities are at risk, but their big challenges are the price of mining their coal and unfair competition, not pollution regulations.
Central Appalachia has been mined for long time; the best and cheapest coal is gone, the remaining seams are thinner, deeper or harder to get at. Production peaked in 1997; in Tennessee it had already dropped by more than half before any Obama Administration pollution regulations. The number of hours required to mine a ton of coal has almost doubled in West Virginia since 1999—the price, correspondingly, has soared. Central Appalachian coal now costs seven times as much at the mine mouth as a ton of Powder River Basin coal from Wyoming.
Geology is driving up the price of Appalachian coal. But Powder River Basin coal competes unfairly, because the owner, U.S. government, gives it away. In spite of lawsuits the Department of the Interior refuses to use competitive bidding in the Basin, and according to the Department of the Interior's Inspector General, the government sells the coal for much less than fair market value. This has cost the taxpayers tens of billions of dollars so far—but it has also deprived coal miners in Appalachia of market and income.
3. States overly dependent on coal don't get lower electricity bills in exchange – coal fired power is no longer necessarily cheap.
If you look at the most coal dependent states, some of them have cheap electric bills—New Mexico, Wyoming and Utah in the West. But so do some of the least coal dependent states—Idaho, with no power from coal at all, California, Maine, Washington and the District of Columbia. The most coal dependent state of all, West Virginia, ranks 20th, while the second most dependent, Kentucky, is 32d in electricity affordability.
Iowa, with the nation's highest percent of renewable electrons has cheaper electric bills than either of the two coal leaders. Those states whose coal power is cheap are almost all using locally strip-mined coal under sweetheart leases with either the Federal Government or Indian nations—the rest of us subsidize their electric bills.
4. The costs of cleaning up carbon pollution—the way Obama proposes to do it—will be barely measurable by electricity consumers.
What EPA Administrator Gina McCarthy has proposed is a rule which requires each state to reach a CO2 emission reduction target based on its opportunities—but to craft as clever and cheap a strategy for doing so as it can devise. McCarthy knows that every state has lots of waste it can cut—and in doing so, make meeting the carbon goals EPA has set virtually free
We've seen an advance version of how this works in Omaha. The Omaha Public Power District agreed, under pressure from its owner-customers to shut down three units of its dirtiest coal plant, invest in efficiency and renewables, clean up and eventually convert its remaining coal boilers to gas: net impact, "over the next 20 years, OPPD expects its plan to reduce emissions of nitrous oxides by an average of 74 percent, sulfur dioxide by an average of 68 percent, mercury 85 percent and carbon by 49 percent..." Total cost? "A minimal effect on customer rates, ranging from zero to 2 percent over a 20-year period." This plan, adopted voluntarily, cuts twice as much carbon pollution as EPA is requiring of Nebraska!
Compare this affordability story with the results when the Prairie State coal fired energy campus opened two years ago in Southern Illinois: massive cost-overruns over a three state region, kilowatt hour charges 50 percent higher than market, and huge negative impacts on local businesses.
5. Obama was ordered by the U.S. Supreme Court to regulate carbon pollution. The lawsuits and challenges being planned by Obama's opponents won't stop the clean-up; instead they would actually increase electricity costs far more. Instead of lawsuits to limit utility options, the U.S. needs a broader—not a narrower—plan to manage the evolution to clean electricity and power.
Remember, Obama issued this regulation after states sued EPA and got a Supreme Court ruling that, "If carbon pollution changes the climate EPA must regulate it." Not may, must—that's what the Clean Air Act says.
You may hear that those fighting Obama want to keep power rates low. No way. They don't object to the rule EPA drafted—in fact after EPA released it they had to redo their legal pleadings because EPA didn't come up with a rigid set of requirements they expected. They object to the fact that EPA did what the Supreme Court ordered, period. They would have sued over any version of the rule.
Their new legal theories, therefore, are going to complain about the very flexibility given the states, claiming it is not allowed under the Clean Air Act. (Don't laugh—that is exactly the legal argument underlying the pending House Republican Obamacare lawsuit—that Obama ought to have been more rigid and punitive in the way he implemented the Affordable Care Act).
But the Supreme Court just again upheld EPA's obligation to regulate. So if the Courts go along with the opponents of the Clean Power Rule, and throw out the flexibility they lament, the result will be the same carbon clean up at a higher, not a lower cost. That is actually what the Koch's and Big Coal want—they want to make the price of carbon clean up as high as possible so the public is reluctant to ask for more.
What we really need is a broader power sector reform program—because the Clean Power Rule is a small chunk of the change sweeping America's utilities. Workers and communities who relied on the old, fossil fuel, centralized utility model need to be part of the decentralized, clean energy future—rather than being left behind, as a rigid approach risks. Jobs, school funding, health care and pension plans, community vitality and futures are all at stake—and in the ideological warfare being launched this week against the Clean Power Rule, we are all in danger of losing sight of the big picture.
You Might Also Like
10 Biggest Threats to Human Existence
The Truth About Natural Gas: A 'Green' Bridge to Hell
Big Polluters Cry Wolf Over EPA Plan to Fight Climate Change and Protect Human Health
EcoWatch Daily Newsletter
Offutt Air Force Base after flooding on March 17. U.S. Air Force / TSgt. Rachelle Blake
A regenerating stand of rainforest in northern Costa Rica. Matthew Fagan / CC BY-ND
By Matthew Fagan, Leighton Reid and Margaret Buck Holland
Tropical forests globally are being lost at a rate of 61,000 square miles a year. And despite conservation efforts, the global rate of loss is accelerating. In 2016 it reached a 15-year high, with 114,000 square miles cleared.
At the same time, many countries are pledging to restore large swaths of forests. The Bonn Challenge, a global initiative launched in 2011, calls for national commitments to restore 580,000 square miles of the world's deforested and degraded land by 2020. In 2014 the New York Declaration on Forests increased this goal to 1.35 million square miles, an area about twice the size of Alaska, by 2030.
Compassion Over Killing
By Cheryl Leahy
Do you think almond milk comes from a cow named Almond? Or that almonds lactate? The dairy industry thinks you do, and that's what it's telling the Food and Drug Administration (FDA).
For years, the dairy industry has been flexing its lobbying muscle, pressuring states and the federal government to restrict plant-based companies from using terms like "milk" on their labels, citing consumer confusion.
By Jeremy Deaton
A driver planning to make the trek from Denver to Salt Lake City can look forward to an eight-hour trip across some of the most beautiful parts of the country, long stretches with nary a town in sight. The fastest route would take her along I-80 through southern Wyoming. For 300 miles between Laramie and Evanston, she would see, according to a rough estimate, no fewer than 40 gas stations where she could fuel up her car. But if she were driving an electric vehicle, she would see just four charging stations where she could recharge her battery.
d3sign / Moment / Getty Images
Common sense should not be taken for granted when people are discussing nutrition.
A fire erupted Sunday at a petrochemical plant in Deer Park, Texas.
NowThis News / YouTube screenshot
By Andrea Germanos
A petrochemical plant near Houston continued to burn for a second day on Monday, raising questions about the quality and safety of the air.

The Deer Park facility is owned by Intercontinental Terminals Company (ITC), which said the fire broke out at roughly 10:30 a.m. Sunday. Seven tanks are involved, the company said, and they contain naptha, xylene, "gas blend stocks" and "base oil."
"It's going to have to burn out at the tank," Ray Russell, communications officer for Channel Industries Mutual Aid, which is aiding the response effort, said at a news conference. It could take "probably two days" for that to happen, he added.
The hillsides dyed orange with poppies may look like something out of a dream, but for the Southern California town of Lake Elsinore, that dream quickly turned into a nightmare.
The town of 66,000 people was inundated with around 50,000 tourists coming to snap pictures of the golden poppies growing in Walker Canyon as part of a superbloom of wildfires caused by an unusually wet winter, BBC News reported. The visitors trampled flowers and caused hours of traffic, The Guardian reported.
The Humane Society of the United States uncovered a one-year pesticide test on 36 beagles contracted by Dow AgroSciences at a Michigan lab.
The Humane Society of the United States / YouTube screenshot
A controversial pesticide test that would have resulted in the deaths of 36 beagles has been stopped, the Humane Society of the United States (HSUS) and the company behind the test announced Monday. The announcement comes less than a week after HSUS made the test public when it released the results of an investigation into animal testing at Charles River Laboratories in Michigan.
"We have immediately ended the study that was the subject of attention last week and will make every effort to rehome the animals that were part of the study," Corteva Agriscience, the agriculture division of DowDupont, said in a statement announcing its decision.