5 Things You Need to Know About Donald Trump's Pitiful Plan for the Planet
Donald Trump has spent a lot of time talking about his hands — and less time talking about his actual plans. Today, though, Trump will be unveiling his so-called energy policy for an audience of fossil fuel CEOs.
Here's what you actually need to know about Trump's environment and energy agenda in five minutes or less.
1. Not only has Donald Trump failed to propose a plan to address climate change — he won't even admit that it's happening.
"A total hoax."
"Bullshit."
"A con job."
You might think these are good words to describe Trump's campaign. No — they're his take on the climate crisis.
The facts are clear: Climate change poses an urgent threat that requires immediate action.
Temperatures are rising and continue to rise. Check this out: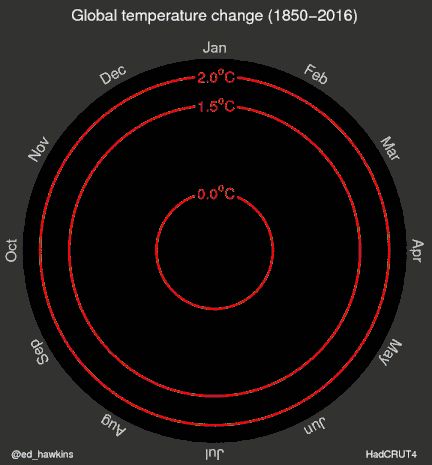 The latest report from the United Nations states unequivocally that human influence on the climate system is already affecting all continents — reducing grain yields, producing life-threatening water shortages and severe storms and costing human lives. The report says, "We have little time before the window of opportunity to stay within 2 C of warming closes."
And already climate change is taking a toll.
Trump's plan? Deny that it is happening.
2. Donald Trump wants to undermine U.S. leadership by "renegotiating" the historic Paris climate agreement.
Trump told Reuters: "At a minimum I will be renegotiating those agreements, at a minimum. And at a maximum I may do something else."
President Obama and other global leaders did something remarkable — they brought nearly the entire world together to agree to meet our climate challenge. Trump is proposing we negotiate away American global leadership. What he said is ridiculous and would do irreparable damage to our role in the world.
3. Donald Trump says he wants to bring back coal, the world's dirtiest fuel.
Coal is the world's dirtiest energy source, from mining to burning to disposing of coal waste. Currently, 233 U.S. coal plants have been retired or are set for retirement.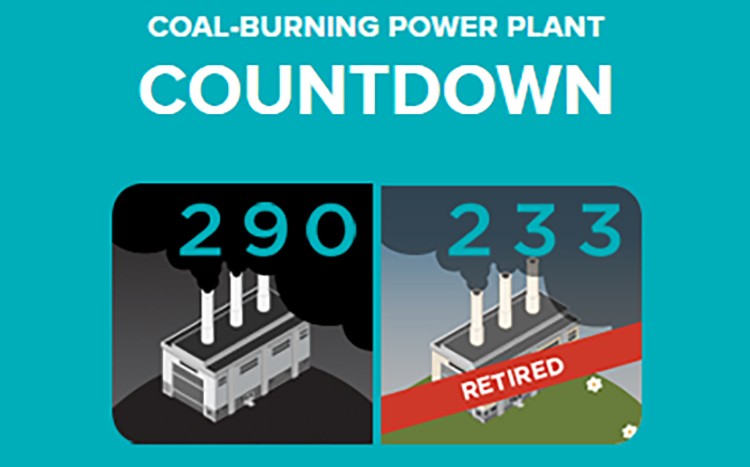 And the largest U.S. coal company just filed for bankruptcy. One of 50 coal-industry bankruptcies since 2012.
But Trump says: "We're gonna put the miners back to work. We're gonna put the miners back to work. We're gonna get those mines open."
Trump is wrong.
Bloomberg News explains:
"While two years of crashing prices for oil, natural gas and coal triggered dramatic downsizing in those industries, renewables have been thriving. Clean energy investment broke new records in 2015 and is now seeing twice as much global funding as fossil fuels."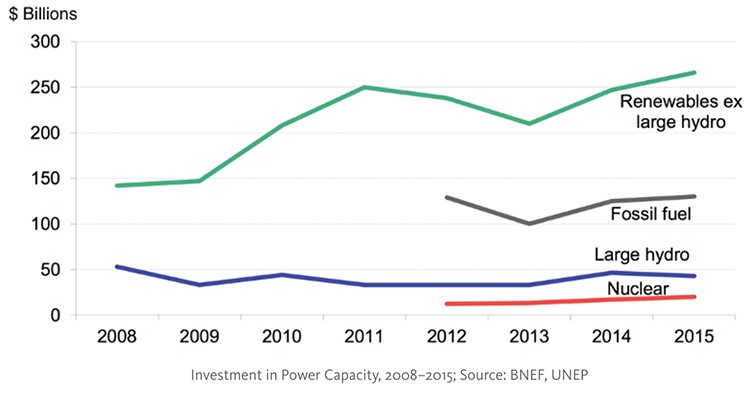 And fewer and fewer Americans are relying on coal for their energy needs.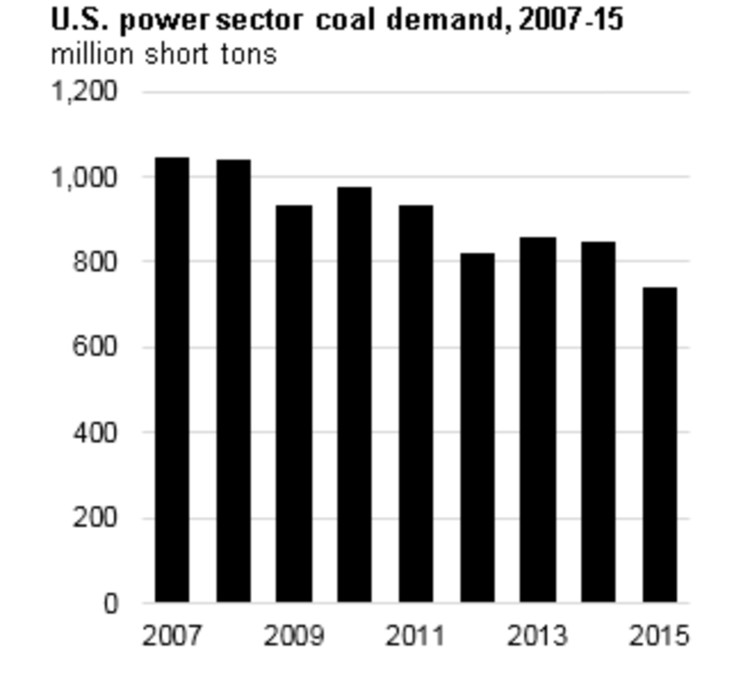 As cleaner, cheaper, more reliable renewable energy sources surge, coal's economics simply no longer work. Now is the time to support a just transition for coal workers by investing in helping them become part of the clean energy economy — not by returning to a dirty fuel of the past.
4. Donald Trump would eliminate the U.S. Environmental Protection Agency (EPA) — endangering our health and safety.
Donald Trump: No, I'm not cutting services, but I'm cutting spending. But I may cut Department of Education … Environmental Protection, what they do is a disgrace. Every week they come out with new regulations.
Chris Wallace: Who is going to protect the environment?
Donald Trump: We'll be fine with the environment. We can leave a little bit.
Watch here:
Though the Sierra Club is grateful that Trump would "leave a little bit" of the environment, his proposal to cut the EPA is boneheaded.
The EPA keeps our air safe to breathe and our water safe to drink—and puts forth important safeguards for the health of our communities.
5. Donald Trump's business ventures are already devastating the environment.
Trump cut down about 500 trees so that his Virginia golf course could have more than a "little glimpse" of the river. His New Jersey golf course has been cited for a "string of violations." One luxury development in Scotland left the local community without water for years.
Trump clearly cares more about the fate of his golf courses than the health of the millions of families affected by the climate crisis.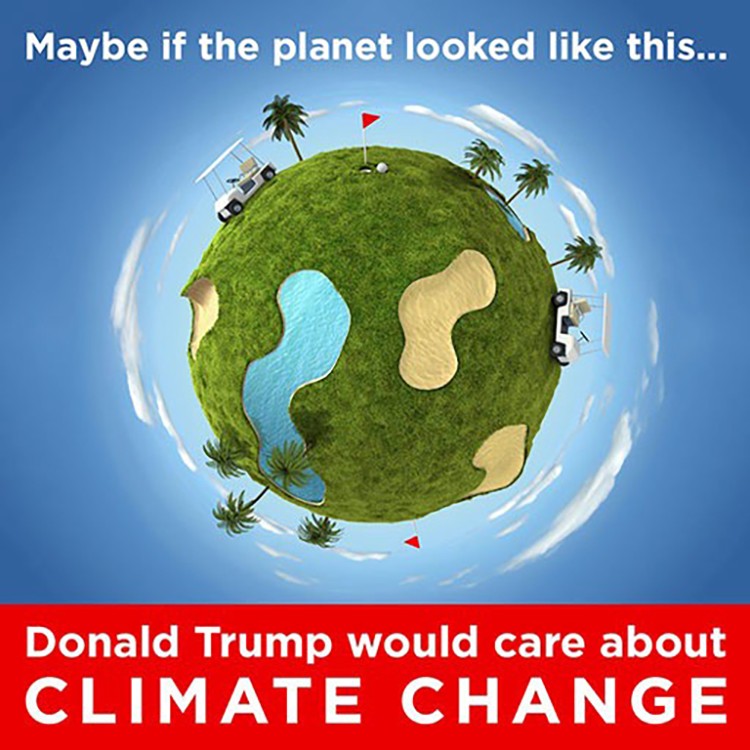 In fact, according to Politico, Trump is trying to build a seawall to protect one of his golf courses from "global warming and its effects" — even as he insists that climate change is a "hoax."
Trump's reckless and dangerous agenda on the environment is based more on reality TV than actual reality.
Trump is ignoring the climate crisis — and will do anything he can to dismantle government safeguards, even if clean air and water are put at risk. If elected, he would stop our progress in its tracks, take us backward and squander the economic opportunity that the transition to an economy powered by clean energy would bring.
2016 will be the most important presidential election yet — it will literally determine the future of our planet. So don't just sit there. Let's #StopTrump together.
YOU MIGHT ALSO LIKE
Protesters Blockade Planned Pipeline Site Near Nuclear Plant Outside NYC
Nation's First Major Public University Fully Divests From Fossil Fuels
Trump Building Wall in Ireland to Keep Climate Change Out
Wikimedia Commons
By Stacy Malkan
Neil deGrasse Tyson has inspired millions of people to care about science and imagine themselves as participants in the scientific process. What a hopeful sign it is to see young girls wearing t-shirts emblazoned with the words, "Forget princess, I want to be an astrophysicist."
Keep reading...
Show less
www.youtube.com
By Andy Rowell
Any day now we will truly witness climate change in action. Within days at worst, maybe weeks at best, scientists predict that a huge section of the Larsen C ice shelf in Antarctica will break off into the ocean, in what is called a major "carving" event.
Keep reading...
Show less
www.youtube.com
President Trump visited Cedar Rapids, Iowa on June 21 to speak to a large crowd in the U.S. Cellular Center at a political rally organized by his campaign.
As Trevor Noah noted during The Daily Show episode last night (starts at 2:25), the real reason Trump has these rallies is to "get back in front of his loyal crowds and feed of their energy." Noah believes that "Trump supporters are so on board with their dude he can say anything and they'll come along for the ride."
Keep reading...
Show less
The Kamuthi solar plant in the southern Indian state of Tamil Nadu.
The rapid growth in renewable energy continues to put a dent in the demand for coal.
Coal India, the world's biggest coal mining company and producer of 82 percent of the country's coal, announced the closure of 37 mines that are financially "unviable."
Keep reading...
Show less
www.youtube.com
By Katie O'Reilly
Two years ago—long before coal became one of the most dominant and controversial symbols of the 2016 presidential election—Bloomberg Philanthropies approached production company RadicalMedia with the idea of creating a documentary exploring the U.S. coal mining industry. Last spring, they brought on Emmy-nominated director Michael Bonfiglio, tasked with forging a compelling story out of the multitudes of facts, statistics and narratives underlying the declining industry.
Keep reading...
Show less
Mayors for 100% Clean Energy
Keep reading...
Show less
www.youtube.com
Thanks to Newsy for their coverage on Thursday's news that the U.S. Fish and Wildlife Service removed grizzly bears in the Greater Yellowstone region from the Endangered Species List.
Watch above as Newsy explains that the decision comes despite serious concerns from the environmental and scientific community, and Tribal Nations about a declining, isolated grizzly bear population with diminishing food resources and record-high mortalities.
Keep reading...
Show less
www.facebook.com
By Francine Kershaw
Seismic airguns exploding in the ocean in search for oil and gas have devastating impacts on zooplankton, which are critical food sources for marine mammals, according to a new study in Nature. The blasting decimates one of the ocean's most vital groups of organisms over huge areas and may disrupt entire ecosystems.
And this devastating news comes on the heels of the National Marine Fisheries Service's proposal to authorize more than 90,000 miles of active seismic blasting. Based on the results of this study, the affected area would be approximately 135,000 square miles.
Keep reading...
Show less
By Jill Richardson
Is coconut oil:
good for you
bad for you
neither good nor bad
scientists don't know
The subject of this question is the source of a disagreement. Initially, the question was thought to be settled decades ago, when scientist Ancel Keys declared all saturated fats unhealthy. Coconut oil, which is solid at room temperature, is a saturated fat.
Keep reading...
Show less


Get EcoWatch in your inbox