5 Steps Cities Can Take in Preparation of the EPA's New Carbon Emissions Standards
Jun. 21, 2014 10:00AM EST
Climate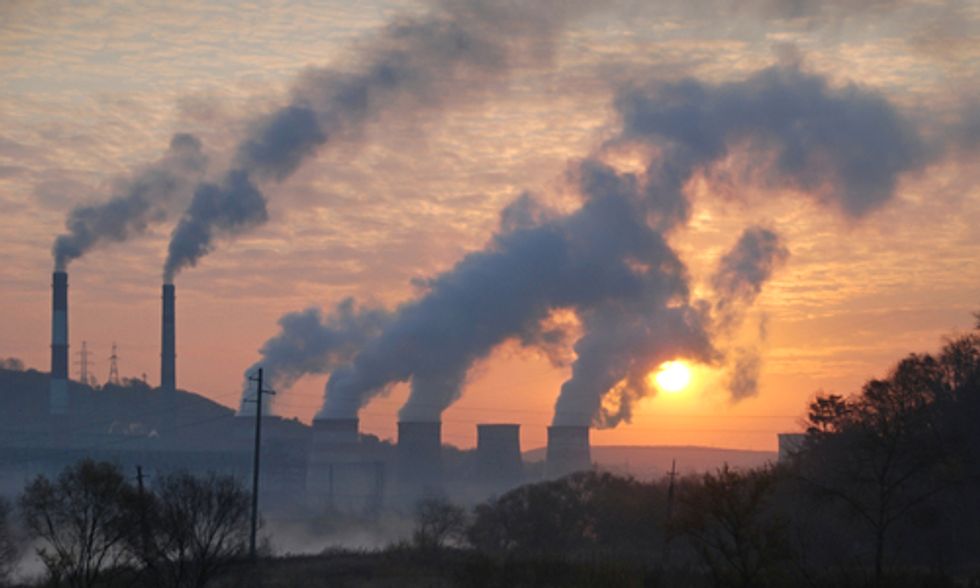 Hundreds of mayors convened in Dallas, TX, yesterday for the 82nd annual meeting of the U.S. Conference of Mayors. Climate change was expected to play a prominent role on the meeting's agenda because these mayors understand that the nation's cities and towns are the front line of the response to climate change. This meeting comes on the heels of the U.S. Environmental Protection Agency's (EPA) recently unveiled Clean Power Plan, which proposes carbon-pollution limits for the nation's existing fleet of currently unregulated power plants. What some observers may not appreciate is that mayors can contribute to—and benefit from—plans to cut dangerous carbon pollution.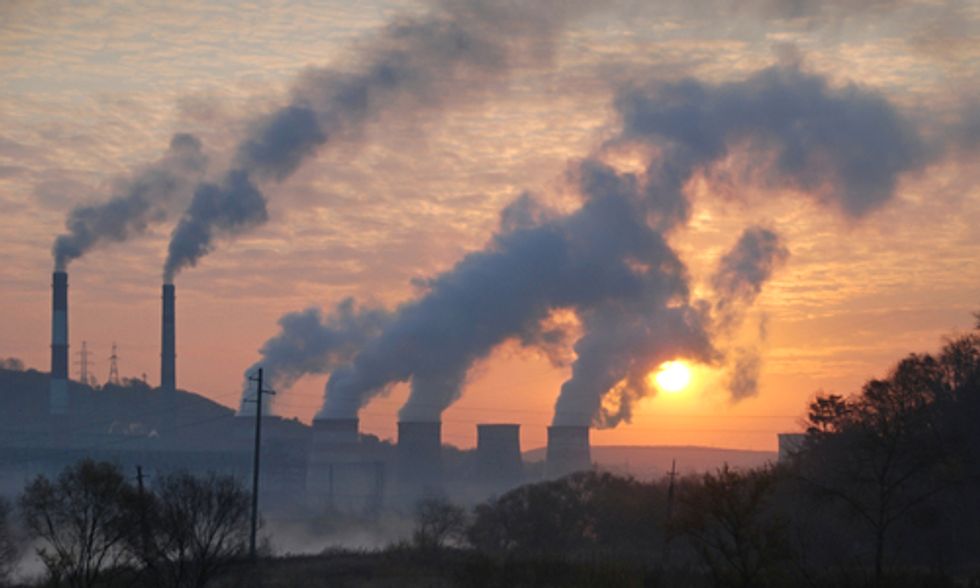 Photo courtesy of Shutterstock
The EPA proposal is results oriented and highly flexible. It proposes to set a target for each state based on that state's potential to reduce carbon pollution. This means that states can tailor their federal carbon-pollution plans to align with state priorities. It also means that everything a city does to cut pollution will help its state meet the target.
Cities have every reason to want to cut pollution. First, reducing carbon pollution will deliver air quality benefits that will help prevent asthma attacks and other illnesses. The EPA estimates that its proposal will avoid 2,700 to 6,600 premature deaths and 140,000 to 150,000 asthma attacks in children. Second, cutting carbon pollution will help minimize the impact of climate change and associated extreme weather events. After an extreme weather event, mayors and their cities are directly accountable for fixing physical damage, mitigating job losses and building more weather-resilient structures. These extreme weather events are likely to become more frequent or more intense in the coming years due to human-induced climate change, according to the EPA. Between 2011 and 2013, the U.S. experienced more than $208 billion in damage from the most severe weather events alone. Reducing the impact of these extreme weather events is in the best interest of cities and their residents.
Cities have the opportunity to adopt policies that help states achieve the proposed EPA carbon-pollution standards and prevent the worst effects of climate change. Five examples of these policies are outlined below.
1. Reduce the Carbon Impact of Municipal Utilities
The EPA's Clean Power Plan regulates carbon pollution that stems from electric power plants. As states examine the large-scale electricity generators that serve an entire state or region, cities should determine if their municipal-owned electric utilities could help their state meet its goal. As of 2012, 803 cities and counties had municipal electric utilities. Of these, 298 generate their own electricity, 182 transmit electricity and 772 manage distribution. Some municipal utility districts are members of rural electric cooperatives, which pool resources for a shared benefit.
All of these relationships present opportunities for municipalities to help states meet their carbon-pollution standards by advocating for clean energy policies. Mayors and city councils can set renewable energy targets, increase support for solar power, promote energy-efficiency programs to lower energy consumption and emphasize cleaner fossil fuels for electricity production.
2. Update Building Energy Codes
The EPA cites energy efficiency as one of the four "building blocks" that states should use to meet a carbon-pollution standard. Since buildings can account for up to 40 percent of energy use, addressing building energy efficiency is essential to reducing carbon pollution and energy costs. Cities can help states achieve energy-efficiency goals by updating building codes for municipal, residential and/or commercial buildings to encourage development of energy-efficient technology, reflect best practices of the energy industry, and reduce energy costs, all while helping states implement the Clean Power Plan.
Mayors can follow the lead of cities ranging from New York City to Amarillo, TX, which have developed their own energy-conservation construction codes, or adopt consensus-based standards developed with energy experts. The International Code Council's 2012 standards, which have already been adopted by 21 states and some localities, can serve as a guideline. Additionally, the International Energy Conservation Code (IECC) serves as the national model energy code for the U.S. and is another resource available to cities. If cities have failed to adopt or update building energy-efficiency codes, they have a big opportunity to do so now: the 2012 IECC code is 30 percent more efficient than the 2006 version.
3. Promote Distributed Generation of Renewable Energy
Distributed generation, or DG, refers to electricity that is generated close to its point of use. DG can include consumer-owned solar panels or business-owned energy systems that are connected to a local grid. Distributed renewable energy can cut pollution, increase reliability, and avoid the need for costly infrastructure investments. It can also save consumers money by offsetting peak electricity demand. Net metering policies that compensate customers with money or credit when their systems generate more electricity than they use can also complement DG systems.
Mayors with municipal utilities could increase opportunities for DG partnerships. Those without local utility controls could support economic incentives for DG to increase energy reliability, lessen the effects of carbon pollution, and help states meet their carbon standards.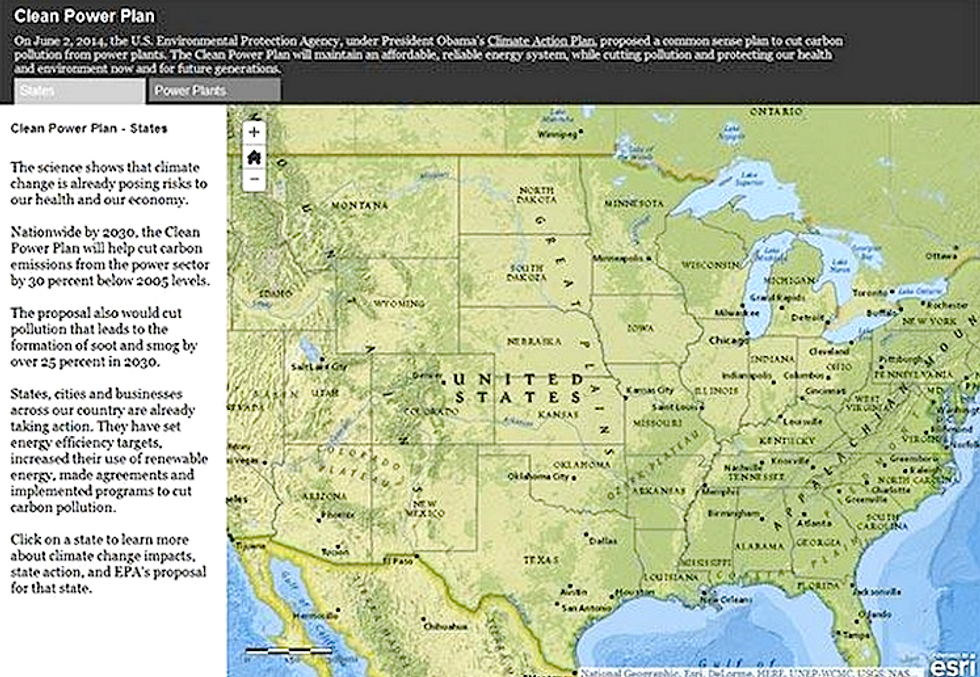 4. Consider Tax Credits and Rebates for Renewable Energy
Along with distributed-generation policies that can help states meet their implementation plans, cities should encourage the increased use of renewable energy through credits and tax rebates. Many cities and counties offer rebates for the installation of renewable energy. State law may also permit a city to exempt local property taxes for renewable energy improvements. Alaska, Colorado, Rhode Island, Vermont, Virginia and Maryland are just some of the states that offer these incentives to cities. While this will reduce funds from property taxes, cities can appeal to state governments that are benefitting from reduced carbon output for assistance with implementation of tax credits or rebates.
5. Develop Clean Energy Loan Programs
Property Assessed Clean Energy (PACE) loans are financial tools that help property owners finance energy-efficiency and renewable energy projects for their property. Under a PACE program, a local government helps a home or business finance the initial cost of certain energy improvements. The property owner repays the cost through an assessment on their property tax. The financing is tied to the property, so if the owner sells the property, the financing must be repaid or carried over to the next owner. PACE allows property owners to install renewable energy without a large initial payment and maximizes the cost-benefit ratio for consumers, all while meeting the city or state's low-carbon goals. PACE seems especially promising for commercial properties.
At least 31 states and the District of Columbia have laws that permit counties or municipalities to institute PACE programs. Connecticut signed PACE legislation in 2012 to help cities establish financing for energy-efficiency and renewable energy projects. Since then, 84 cities and towns have signed up to participate. Last year, it was reported that Connecticut had closed the financing for projects worth $7 million, had more than 100 projects worth an additional $13 million in development, and were monitoring projects with an average worth between $300,000 and $500,000. In Connecticut and elsewhere, PACE has offered increased job opportunities, reduced the need to pay for energy, and helped reduce carbon pollution. Cities should embrace policies such as PACE for many reasons, one of which is the opportunity to help meet state requirements to reduce carbon pollution.
Cities are uniquely suited to help states meet their carbon-reduction targets through municipal energy interests, innovative policies and working with existing state laws to improve efficiency and increase renewable energy generation. Developing low-carbon energy policies underscores the city's importance to a critical national goal: reduced carbon pollution, increased consumer savings and a healthier future for everyone.
A recent study focused on regions in Ethiopia, Africa's largest coffee-producing nation. Edwin Remsberg / Getty Images
Climate change could make it harder to find a good cup of coffee, new research finds. A changing climate might shrink suitable areas for specialty coffee production without adaptation, making coffee taste blander and impacting the livelihoods of small farms in the Global South.
EcoWatch Daily Newsletter
In "Weather," Jenny Offill tells the story of a librarian named Lizzie who prepares for a climate apocalypse. Andrew Merry / Getty Images
By Suzanne Cords
One day Lizzie, the first-person narrator of the novel, receives an old book as a gift, with a dedication wishing the reader to be among the survivors. Like the preppers who build bunkers and stockpile supplies in remote areas to be ready for the end of the world, Lizzie is convinced that the end of the world is definitely near in times of a threatening climate disaster.
Lizzie, who lives in New York with her husband and son, is a university campus librarian. She worries about almost everything: her brother, an ex-junkie, or her dental insurance and the future in the face of the apocalypse. She is obsessed with reading reference books and articles about climate change.
She also devours words of wisdom, including about Buddhist spirituality: "A visitor once asked the old monks on Mount Athos what they did all day, and was told: We have died and we are in love with everything." But nothing can lift her spirits.
'Lizzie Is Just Like Us'
Lizzie observes rich New Yorkers plan their move to regions that are less threatened by climate change, something she simply cannot afford. Sometimes she watches disaster movies, which lead her to worry even more.
Above all, she is a gifted observer of her fellow human beings. "Young person worry: What if nothing I do matters? Old person worry: What if everything I do, does?"
Lizzie, the U.S. author told DW, is a bit like the rest of us — well aware of the climate crisis, but because she cares and worries about so many other things, that awareness falls by the wayside. That's how she felt herself, Jenny Offill said, but the more she looked into the issue, the more she saw a need for action on her part, too.

"I also was trying to see if there was a way to make it funny, because, you know, so much of the world of prepping and imagining disaster is actually sort of strangely funny."
The novel was shortlisted for the 2020 UK's Women's Prize for Fiction and has now been released in German translation.
Climate Activist With a Vision
But then, there is also this serious, scientifically based concern about what climate change means. In the past, says Offill, artists were the ones who would predict disasters; today it's the experts, as well as the students she teaches. In the end, their fears and their justified anger motivated her to take a closer look at the issue. Today, she is a climate activist herself, and is involved in initiatives along with many other artists.
Lizzie, the heroine of Weather, hasn't gotten that far. But she voices her fears, and that's a start. "Of course, the world continues to end," says Sylvia, a mentor of Lizzie's, at one point — and commences to water her garden. There is hope after all.
Reposted with permission from Deutsche Welle.
A Shell oil drilling rig off the coast of Alaska in the Chukchi Sea on May 21, 2015. Orjan F. Ellingvag / Corbis via Getty Images
By Jake Johnson
A federal appeals court on Tuesday dealt the final blow to former President Donald Trump's attempt to open nearly 130 million acres of territory in the Arctic and Atlantic Oceans to oil and gas drilling.
Electric vehicles are the cars of the future. sl-f / Getty Images
By 2035, every new car and truck sold in the U.S. could be an EV, a new report says.
Accelerations in technology and especially battery affordability, paired with new policy, mean the dramatic transition would save American drivers $2.7 trillion by 2050, an average savings of $1,000 per household per year.
The ramp up in EV production would also create 2 million new jobs by 2035. Battery prices have fallen 74% since 2014, and their unexpectedly rapid fall is a key driver of the cost savings.
EVs are far simpler mechanically, and more efficient, than internal combustion engine (ICE) vehicles, which translates to reduced climate pollution and lower costs for consumers.
Strengthened vehicle efficiency standards and investment in fast charging infrastructure are needed to accelerate the transition, which would prevent 150,000 premature deaths and save $1.3 trillion in health environmental costs by 2050.
For a deeper dive:

The Guardian, Fast Company, E&E, Morning Consult, Canary Media

For more climate change and clean energy news, you can follow Climate Nexus on Twitter and Facebook, sign up for daily Hot News, and visit their news site, Nexus Media News.
The Gowanus Canal in Brooklyn, New York, a polluted nearly 2 mile-long waterway that is an EPA Superfund site. Jonathan Macagba / Moment / Getty Images
Thousands of Superfund sites exist around the U.S., with toxic substances left open, mismanaged and dumped. Despite the high levels of toxicity at these sites, nearly 21 million people live within a mile of one of them, according to the U.S. Environmental Protection Agency (EPA).