This website uses cookies to ensure you get the best experience while browsing it. By clicking 'Got It' you're accepting these terms.


The best of EcoWatch, right in your inbox. Sign up for our email newsletter!
5 Reasons to Go WWOOFing for Your Next Vacation
Mar. 03, 2015 10:39AM EST
Food
If you need a vacation and lack funds and resources for the traditional trip, consider becoming a WWOOFer. The WWOOF movement originally started in 1971 so workers in London could spend weekends in the country while learning about growing food. WWOOF refers to farms participating in the World Wide Organic Organization of Farming, a network of farms spread out across the U.S. and the globe that hosts visitors to their farms.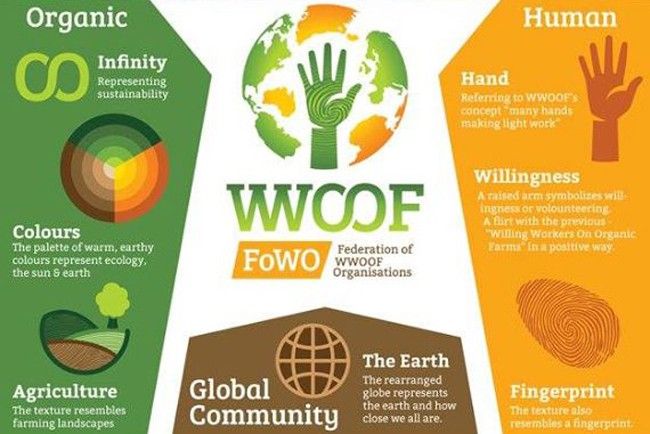 Visitors work at assigned tasks on the farm in exchange for meals and board. As many of the hosts have minimal restrictions around lengths of time for WWOOFers, vacationing or time off in between jobs can be an excellent opportunity to get your hands dirty and learn more about growing food. When planning your time as a WWOOFer, make sure to double check expectations for each farm and plan carefully.
Here are the top five reasons to WWOOF as a vacation:
1. Spending time outside can be an excellent way to combat stress. A study published by Landscape and Urban Planning found that adults living in areas with the largest amounts of green space reported less feelings of stress than of those who spent most of their time in urban settings. Just think of your stress levels dropping for each day spent in the sun and fresh air.
2. It is an affordable option for travel. With room, food and board covered, your only expense while volunteering as a WWOOFer can be for traveling. Many of the farms exist far from populous centers with little distractions for spending money.
3. Don't worry if you don't have any farming experience. If you are concerned about lack of experience while volunteering as a WWOOFer, most farms take volunteers of all levels of experience. They only expect you to show up at a farm armed with a positive attitude and flexibility to suit the daily needs at the farm. Keep in mind that you may have to assist with some mundane tasks like weeding, but plant care and upkeep at an organic farm can be labor intensive.
4. An important component of WWOOFing involves the educational aspect. If you want to know about growing your own food, hands on education is the best way to educate yourself about food growth. Even if you have no outdoor space, any knowledge about gardening can be employed for indoor and smaller spaces. Many farms provide more than just an opportunity to grow food. As a WWOOFer, you can also learn how to build structures, make food, and care for animals.
5. The community and networking potential is an amazing opportunity within itself. Many of the farms have a variety of volunteers coming in and out on a weekly basis. With more than 1,000 hosts in the U.S. and more spread out across the planet, becoming a WWOOFer can provide countless contacts for meeting other guests and volunteers.
With careful planning, WWOOFing can be an excellent time away from daily life to unwind and connect with nature. Rebecca D'Angelo, a past WWOOFer, decided to spend time on a farm after she graduated from college. "I didn't have a job after college and I love working outdoors. Doing so has gotten me through some tough transitions," said D'Angelo. She added that she WWOOFed at farms in Maine and Connecticut.
Make sure to research and communicate with your potential farming hosts while organizing your WWOOFing adventure. Ensuring that you and your hosts are on the same page before you arrive will definitely make your WOOFing experience a positive one.
YOU MIGHT ALSO LIKE
Striking Photos Show What Kids Around the World Eat for Lunch
12 Fruits and Veggies You Should Avoid (If Buying Non-Organic)
3 Young Entrepreneurs Find Revolutionary Way to Cut Out Food Waste
EcoWatch Daily Newsletter
Did you know that more than a third of food is wasted or thrown away every year? And that only 25 percent of it would be enough to feed the 795 million undernourished people in the world? That's why today is Stop Food Waste Day, a chance to reflect on what you can do to waste less of the food you buy.
Stop Food Waste Day is an initiative of food service company Compass Group. It was launched first in the U.S, in 2017 and went global the year after, making today it's second worldwide celebration.
Flames and smoke are seen billowing from the roof at Notre-Dame Cathedral on April 15 in Paris, France. Veronique de Viguerie / Getty Images
When Paris's Notre Dame caught fire on April 15, the flames threatened more than eight centuries of culture and history. The fire evoked shock, horror and grief worldwide. While the cathedral burned, French President Emmanuel Macron expressed determination to rebuild what the French regard as a sacred site.
An artist's impression of NASA's InSight lander on Mars. NASA / JPL-CALTECH
Scientists have likely detected a so-called marsquake — an earthquake on Mars — for the first time, The National Aeronautics and Space Administration (NASA) announced on Tuesday.
Hero Images / Getty Images
Across the political aisle, a majority of American parents support teaching climate change in schools even though most teachers currently do not.
By Andrea Germanos
Lawyer and visionary thinker Polly Higgins, who campaigned for ecocide to be internationally recognized as a crime on par with genocide and war crimes, died Sunday at the age of 50.
She had been diagnosed with an aggressive cancer last month and given just weeks to live.
The Anopheles stephensi mosquito, which carries malaria. CDC / Jim Gathany
The world's first malaria vaccine was launched in Malawi on Tuesday, NPR reported. It's an important day in health history. Not only is it the first malaria vaccine, it's the first vaccine to target any human parasite.