5 Reasons to Explore the Untamed Beauty of Denali National Park
Mar. 18, 2016 07:11AM EST
Adventure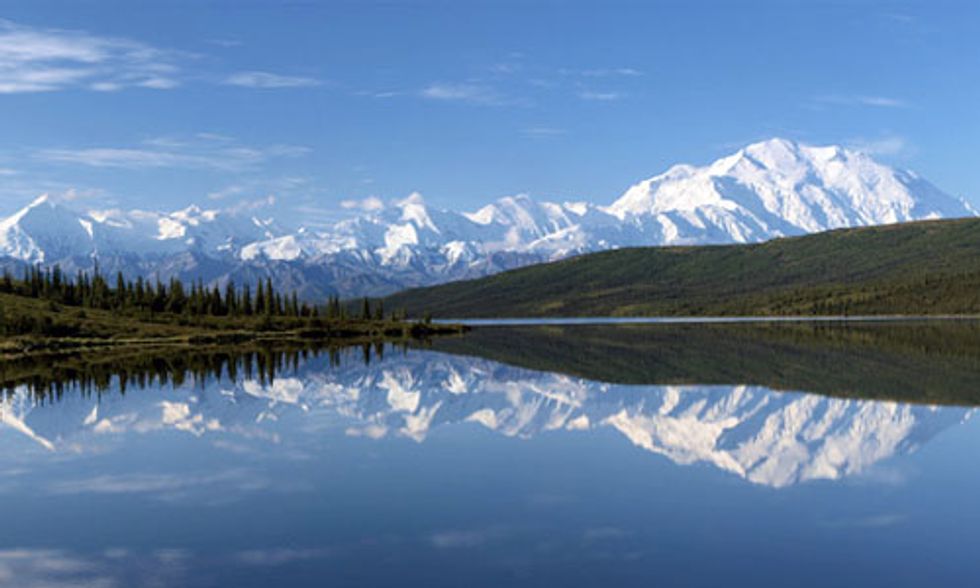 Denali is Alaska's most well known national park, attracting nearly half a million visitors every year. To enter the park, there is only one 92-mile road visitors must travel.
To help reduce traffic congestion and to protect the natural resources of the park, personal vehicles are not allowed beyond a certain point of Denali Park Road for most of the year. Only buses, bikes or hikers may go beyond mile 15. The only exception is a four-day "Road Lottery," in which visitors can win a prized permit to drive as much of the road as weather allows.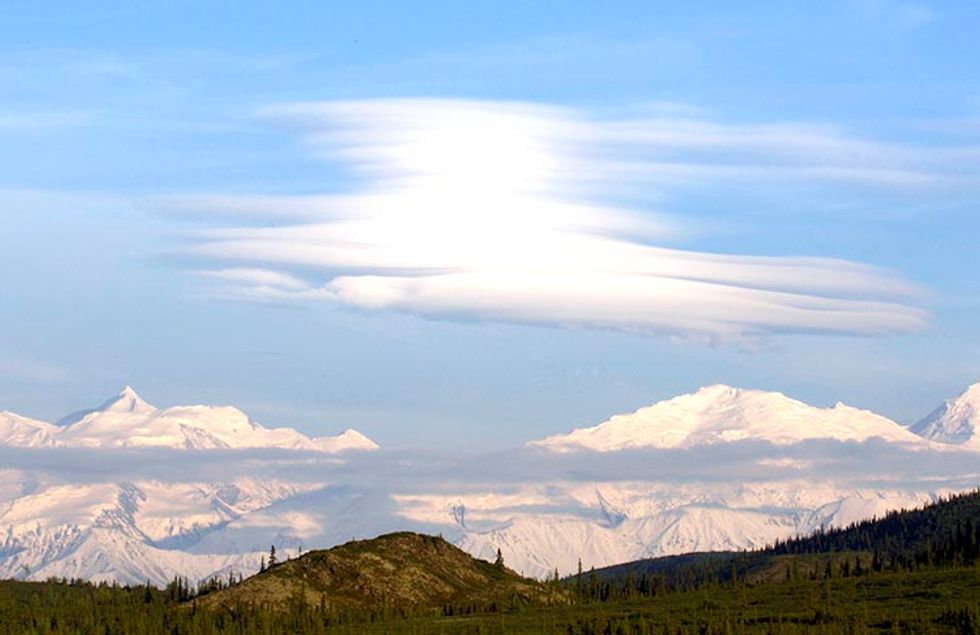 Tucked away in the Alaska Interior, Denali is undoubtedly a trek for most. But it's well worth it.
"Other North American parks have their wildlife, but none has animals so visible or diverse as Denali," National Geographic said. "And other parks have their mountains, but none with a stature so stunning, a summit so towering as Denali."
Need more convincing? Here are the top five reasons why you've got to visit Denali:
1. Six million acres to roam and ramble
Denali is comprised of 4.7 million acres of national park and 1.3 million acres of national preserve. At 6 million acres, it's about the size of Vermont and bigger than Yellowstone, Yosemite and the Grand Canyon combined.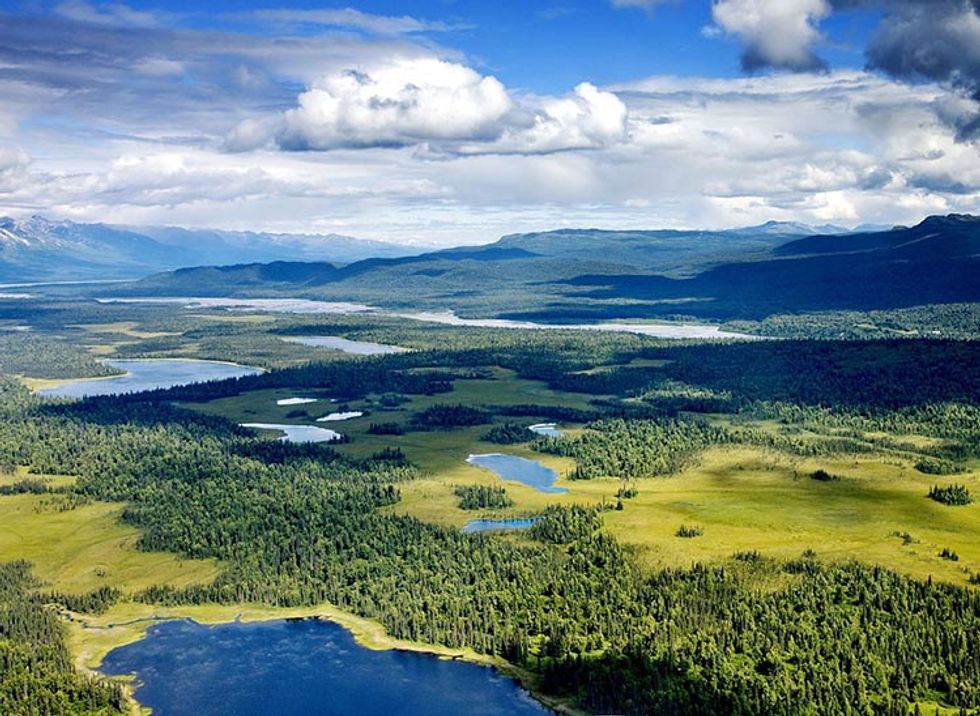 Hiking and backpacking in Denali is unlike trekking in other national parks, according to the park service. There are only a handful of trails—most of which are near the park entrance for day-hiking. If you're looking for a rugged, backcountry adventure, you'd be hard pressed to find a better place.
2. An amazing diversity of flora and fauna
Think nothing can grow in Denali? Think again. More than 650 species of flowering plants fill the park, delighting summer visitors with their beautiful blooms. Many species of mosses, lichens, fungi, algae and others make their home in the vast expanse of tundra in the park.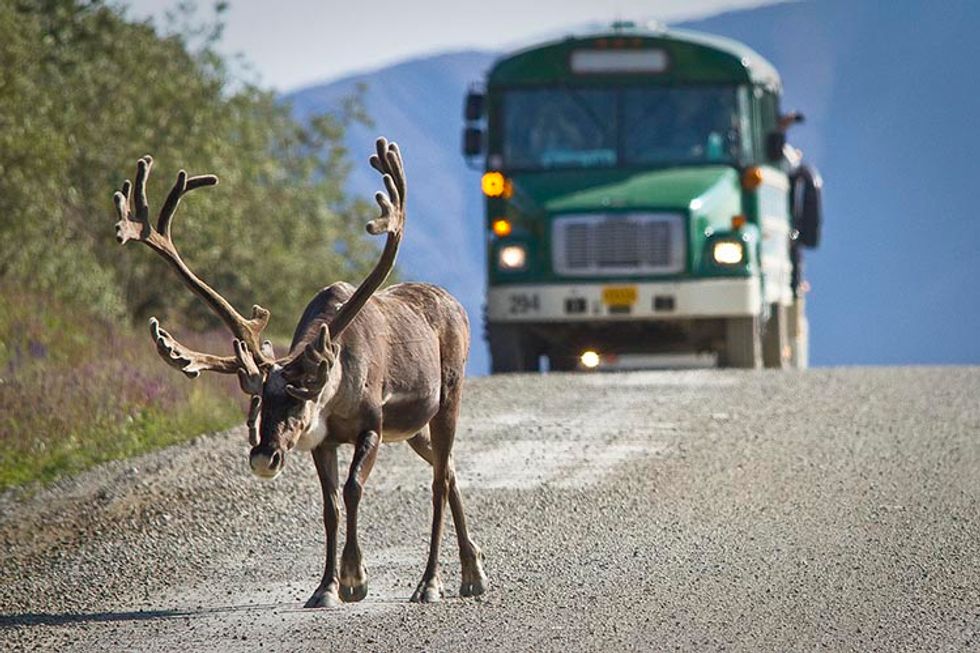 Of course, Denali is better known for its iconic, mammal species, including grizzly and black bears, wolves, caribou, moose and Dall's sheep. Birdwatchers will also love Denali with 169 species of birds identified in the park, including golden and bald eagles.
3. The "high one"
The park is, of course, home to Denali, the highest mountain peak in North America with a summit elevation of 20,310 feet above sea level. The base-to-peak rise—at some 18,000 feet—is the largest of any mountain in the world.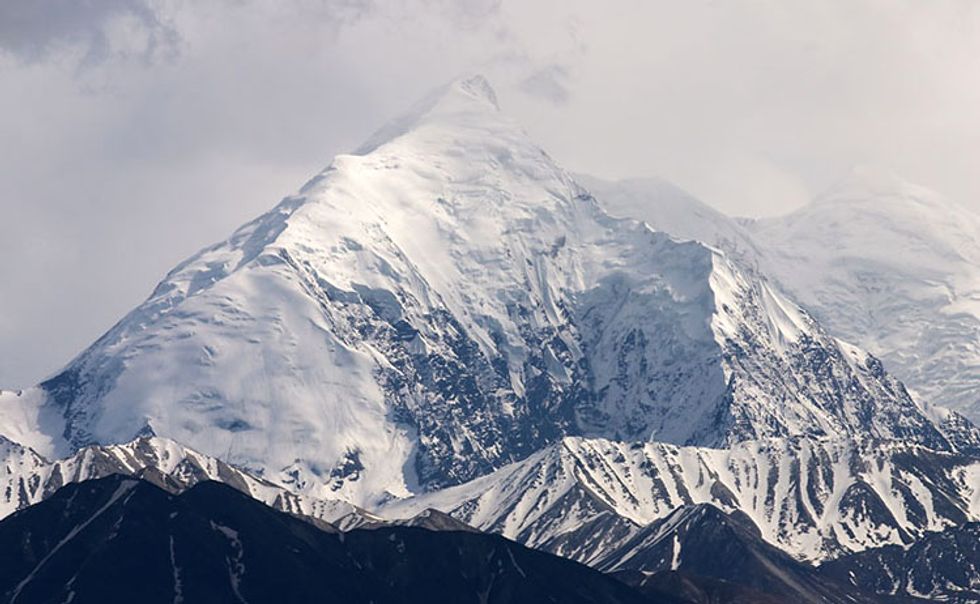 Originally established in 1917 as Mount McKinley, the park's name was changed in 1980 to Denali, or "the high one" to honor the native Athabaskan name for the park's iconic peak. Last year, President Obama and Sec. of the Interior Sally Jewell announced that the peak's name itself was officially being changed to Denali to restore its native name.
For intrepid hikers looking to climb Denali, the park service provides detailed answers to frequently asked questions about mountaineering in the park, including what you need to know before climbing Denali. Even for those who don't wish to make the climb, Denali provides a stunning backdrop to many of your hikes in the park.
4. Something for everyone 
So you don't want to be on a crowded bus the entire time, but you're not ready to summit Denali? No worries. There are plenty of trails to choose from to get away from the crowds and take in the beauty of Alaska's rugged wilderness. From short and easy 0.2-mile hikes to Denali's longest trail at 9.5 miles, hikers can take in Denali's alpine lakes, spruce forests and some of the park's stunning wildlife.

And remember, most of the park is devoid of human-made trails. That may seem daunting to some, but the park service said, "The nature of Denali's Park Road and bus system, and the terrain itself, can make trail-less hiking more approachable than it may seem at first blush."
Just be sure to read the park service's travel tips before you head off-trail.
5. A land sculpted by ice
Glaciers cover a million acres or one-sixth of the park. "Hundreds of unnamed glaciers and at least 40 named glaciers flow from heights as high as 19,000 feet and descend to elevations as low as 800 feet above sea level," the park service said.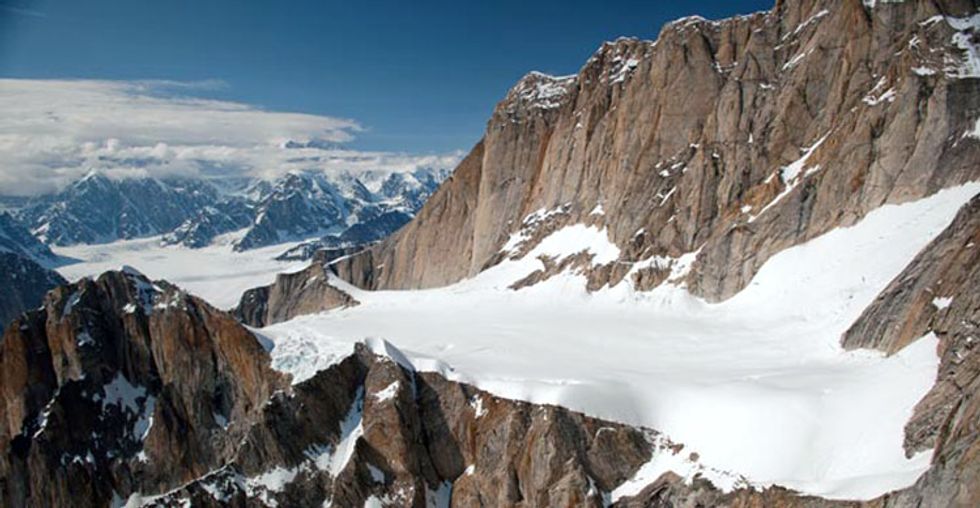 The three longest are the Ruth, Kahiltna and Muldrow glaciers. Each is more than 30 miles long. Kahiltna is the longest at 44 miles.
The park's glaciers transport hundreds of thousands of tons of ice per year. This ice eventually melts in the lower portions of the glaciers and fills rivers with water that ultimately drains into the oceans.
Glaciers in the park—as in other parts of the world—are rapidly decreasing in size due to climate change. According to the park service, the area of Denali's glaciers has decreased by eight percent in the 60 years prior to 2010.
YOU MIGHT ALSO LIKE
Hottest and Driest Place in North America Is Experiencing a Rare and Spectacular 'Super Bloom'
6 Island Hikes to Add to Your Bucket List
Cancer Survivor Climbs World's Tallest Peaks, Helps Others Do the Same
EcoWatch Daily Newsletter