5 Reasons To Eat Your Oatmeal
Oct. 30, 2014 08:36AM EST
Food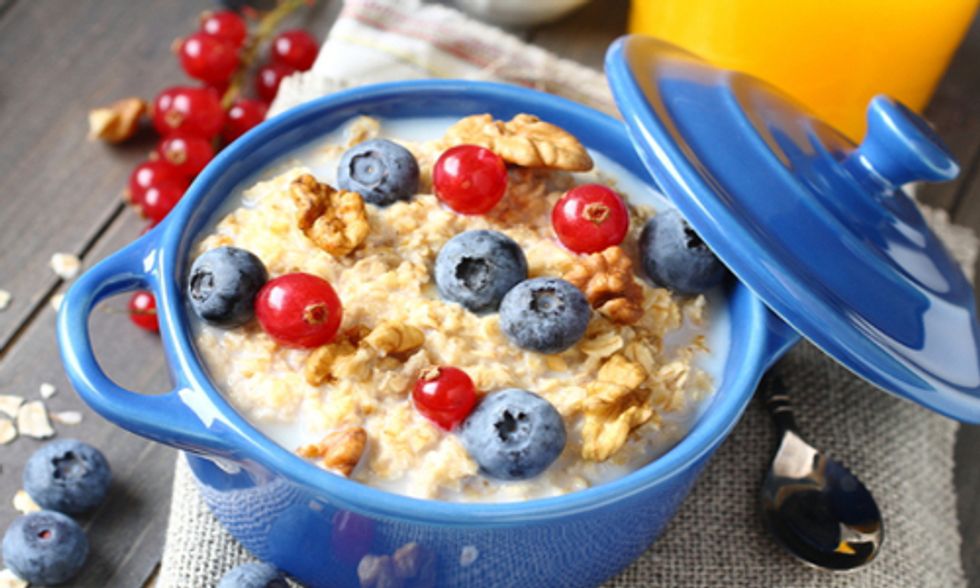 Come on—you know better than that! Put down that sweet roll, and take a trip back to your childhood when your mother put a nice steaming bowl of oatmeal in front of you on that cold winter morning to warm up your belly before your trek to school.
Yes, we missed National Oatmeal Day, which was yesterday. But given all the health benefits of oatmeal, there's no way it should be relegated to only one day of the year—or to a childhood memory.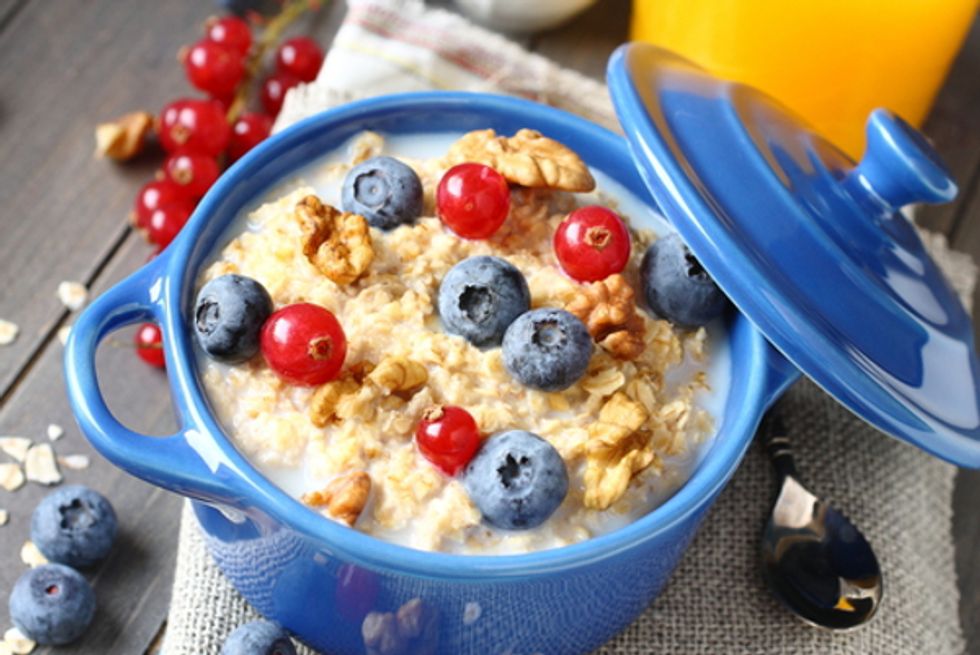 Photo credit: Shutterstock
Check out these five reasons to eat your oatmeal:
1. Oatmeal is composed of oats, a whole grain, and it's an excellent source of fiber. That sweet roll? Not so much. Fiber keeps your digestive system humming along and regulates your cholesterol level and blood sugar levels, among the many things it does.
2. Oats are filled with vitamins including potassium, iron, magnesium, zinc, folate and B vitamins, especially B1, essential for a healthy nervous system. They also contain lignans, a plant compound and antioxidant that has been shown to help prevent heart disease. Look for steel-cut oats, which take longer to cook, but retain more of their nutrients. Rolled oats are the next best choice, with instant oats, which often have added sugar and artificial flavorings, the last choice.
3. Oatmeal doesn't have a lot of calories and it's filling. With so much fiber and so many complex carbohydrates, it makes your digestive system work and leaves you feeling satisfied. You'll be less tempted to nibble in an hour or two. That's certainly a contrast to all those heavily advertised sugary cereals with the cartoon characters on the boxes!
4. That fiber can also help lower your blood pressure. A medical study demonstrated that adding whole oat cereals to the diet of patients with high blood pressure lowers both types of blood pressure.
5. Oatmeal goes well with a host of other healthy foods. Don't ladle on the sugar. Instead, reach for a handful of berries, cinnamon, your favorite nuts, sesame seeds, apple or banana slices, a glob of yogurt, maybe a little honey (but just a little). Toss in a handful of one of those great superfoods like chia, hemp or flax. Let your imagination go wild and multiply the nutritional value of that morning—or anytime—meal.
YOU MIGHT ALSO LIKE
8 Superfoods You Should Eat This Fall
10 Indigenous Foods You Should ​Be Eating
EcoWatch Daily Newsletter