This website uses cookies to ensure you get the best experience while browsing it. By clicking 'Got It' you're accepting these terms.
5 Reasons Monsanto's 'Science' Doesn't Add Up
Feb. 28, 2014 11:49AM EST
Food
By Ronnie Cummins and Katherine Paul

To hear the pesticide and junk food marketers of the world tell it, anyone who questions the value, legitimacy or safety of GMO (genetically modified organisms) crops is naïve, anti-science and irrational to the point of hysteria.
But how long can Monsanto ignore the mounting actual scientific evidence that their technology is not only failing to live up to its promises, it's putting public health at risk?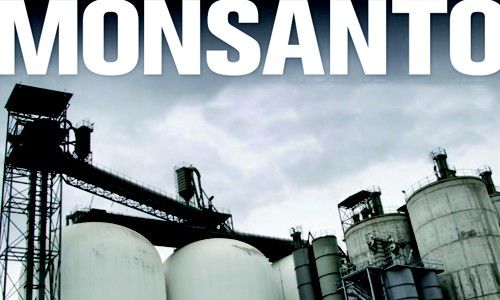 Jim Goodman, farmer, activist and member of the Organic Consumers Association policy advisory board, recently wrote about Monsanto's deceptive use of the expression "sound science."
But, 'sound science' has no scientific definition. It does not mean peer reviewed, or well documented research. 'Sound science' is only a term, an ideological term, used to support a particular point of view, policy statement or a technology. 'Sound science' is little more than the opinions of so-called "experts" representing corporate interests.
Simply put, 'sound science' always supports the position of industry over people, corporate profit over food safety, the environment and public health.
Here are five new reports and studies, published in the last two months, that blow huge holes in Monsanto's "sound science" story. Reports of everything from Monsanto's Roundup causing fatal, chronic kidney disease to how, contrary to industry claims, Roundup persists for years, contaminating soil, air and water. And oh-by-the-way, no, GMO crops will not feed the world, nor have they reduced the use of herbicides and pesticides.
1. Monsanto's Roundup linked to fatal, chronic kidney disease. Article in Journal of Environmental Research and Public Health, February 2014
What happens when you mix glyphosate, the key active ingredient in Monsanto's Roundup, with "hard" water? That is, water that contains metals, such as calcium, magnesium, strontium and iron, either found naturally in the soil, or resulting from the use of chemical fertilizers?
The glyphosate becomes "extremely toxic" to the kidneys. 
That's the theory put forth by researchers trying to uncover the mystery of thousands of deaths from chronic kidney disease among people in farming areas of Sri Lanka, El Salvador and Nicaragua.
2. Monsanto's Roundup persists in soil and water. U.S. Geological Survey report in Environmental Toxicology and Chemistry, February 2014
Monsanto has always insisted (despite evidence to the contrary) that its Roundup herbicide is benign, that its toxicity doesn't persist. 
But that's only half the story, according to a study published this month in Environmental Toxicology and Chemistry. Researchers now say that if you study only the key active ingredient, glyphosate, you might, as Monsanto claims, determine that Roundup is benign.
But there are other ingredients in Roundup, including one called Aminomethylphosphonic acid, or AMPA. The study, called "Pesticides in Mississippi air and rain: A comparison between 1995 and 2007," found that glyphosate and its still-toxic byproduct, AMPA, were found in over 75 percent of the air and rain samples tested from Mississippi in 2007. 
What does that mean for you? According to one analysis, "if you were breathing in the sampled air you would be inhaling approximately 2.5 nanograms of glyphosate per cubic meter of air. It has been estimated the average adult inhales approximately 388 cubic feet or 11 cubic meters of air per day, which would equal to 27.5 nanograms (billionths of a gram) of glyphosate a day." Gasp.
3. GMO crops have led to an increase in use of pesticides and herbicides. U.S. Department of Agriculture (USDA) report, February 2014
The USDA, which gauging from its track record has never met a GMO crop it didn't like, published a report substantiating what responsible, independent scientists have been saying along. Genetic engineering does not result in increased yields (as industry would have us believe)—but it has led to the increased (not decreased, as industry claims) use of pesticides and herbicides.
To be fair, the report gives overall favorable reviews to GMO crops. Not surprising, given the agency's cozy relationship with Monsanto. But that makes it all the more telling that the once staunch-defender of GMO crops is now raising questions about industry's long-term, decidedly unproven and unscientific, claims that biotechnology is the best thing since sliced (GMO wheat) bread.
Sustainable Pulse does a good job of sifting through the USDA's report to reveal the agency's criticisms of GMO crops.
4. Pesticides are more dangerous than we thought. Article in BioMed Research International, February 2014
More bad news on pesticides. A study published in BioMed Research International this month says that it's not just the toxic chemicals we need to worry about in pesticides. It's the inert ingredients, and how they interact with the active, toxic ingredients.
Typically, studies conducted to determine the safety of pesticides focus exclusively on the active ingredients. But scientists at the University of Caen tested eight commercial products, including Roundup, and found that nine of them were hundreds of times more toxic than their active ingredient alone.
Which product won the "Most Toxic" award? Monsanto's Roundup, which was found to be "by far the most toxic of the herbicides and insecticides tested," according to the study.
5. Small-Scale, organic farming needed to feed the world. U.N. Commission on Trade and Development (UNCTAD), Wake Up Before It Is Too Late, December 2013
In December 2013, the U.N. Commission on Trade and Development (UNCTAD) released the results of a lengthy, in-depth study that blows a huge hole in one of Monsanto's favorite claims, that we need GMOs to feed the world. The study, entitledWake Up Before it is Too Late, concluded with this warning: Small-scale organic farming is the only way to feed the world.
According to an analysis by one of the report's contributors, the report contains in-depth sections on the shift toward more sustainable, resilient agriculture; livestock production and climate change; the importance of research and extension; the role of land use; and the role of reforming global trade rules.
More than 60 experts from around the world contributed to the report.
Clearly the evidence—real, scientific evidence—against GMO crops is mounting, when five new anti-GMO studies and reports surface in a matter of a couple of months.
How much more will it take before the USDA, U.S. Food & Drug Administration and the U.S. Environmental Protection Agency stop supporting an industry under attack from the scientific community? And start putting public health before corporate profits?
In December, more than 200 scientists, physicians, and experts from relevant fields, signed a statement declaring that the biotech industry is deceiving the public when it claims that GMOs are safe. There is, the group said, no "scientific consensus" to support industry's claims that GMOs are safe.
But as new studies surface every day, it's become increasingly clear that among credible physicians and scientists, the consensus is that we'd better wake up, soon, to the risks and threats posed by a reckless technology that has been allowed to dominate our food and farming systems, unchecked, for far too long.
Visit EcoWatch's GE FOOD page for more related news on this topic.

EcoWatch Daily Newsletter

georgeclerk / E+ / Getty Images
By Jennifer Molidor
One million species are at risk of extinction from human activity, warns a recent study by scientists with the United Nations. We need to cut greenhouse gas pollution across all sectors to avoid catastrophic climate change — and we need to do it fast, said the Intergovernmental Panel on Climate Change.
This research should serve as a rallying cry for polluting industries to make major changes now. Yet the agriculture industry continues to lag behind.
Edwin Remsburg / VW Pics / Getty Images
Botswana, home to one third of Africa's elephants, announced Wednesday that it was lifting its ban on the hunting of the large mammals.
"The Ministry of Environment, Natural Resources Conservation and Tourism wishes to inform the public that following extensive consultations with all stakeholders, the Government of Botswana has taken a decision to lift the hunting suspension," the government announced in a press release shared on social media.
Pxhere
By Richard Denison
Readers of this blog know how concerned EDF is over the Trump EPA's approval of many dozens of new chemicals based on its mere "expectation" that workers across supply chains will always employ personal protective equipment (PPE) just because it is recommended in the manufacturer's non-binding safety data sheet (SDS).
By Grant Smith
From 2009 to 2012, Gregory Jaczko was chairman of the Nuclear Regulatory Commission, which approves nuclear power plant designs and sets safety standards for plants. But he now says that nuclear power is too dangerous and expensive — and not part of the answer to the climate crisis.
A lake in Rocky Mountain National Park. Brett Walton / Circle of Blue
By Brett Walton
When Greg Wetherbee sat in front of the microscope recently, he was looking for fragments of metals or coal, particles that might indicate the source of airborne nitrogen pollution in Rocky Mountain National Park. What caught his eye, though, were the plastics.
Gabriele Holtermann Gorden / Pacific Press / LightRocket / Getty Images
In a big victory for animals, Prada has announced that it's ending its use of fur! It joins Coach, Jean Paul Gaultier, Giorgio Armani, Versace, Ralph Lauren, Vivienne Westwood, Michael Kors, Donna Karan and many others PETA has pushed toward a ban.
This is a victory more than a decade in the making. PETA and our international affiliates have crashed Prada's catwalks with anti-fur signs, held eye-catching demonstrations all around the world, and sent the company loads of information about the fur industry. In 2018, actor and animal rights advocate Pamela Anderson sent a letter on PETA's behalf urging Miuccia Prada to commit to leaving fur out of all future collections, and the iconic designer has finally listened.
Amer Ghazzal / Barcroft Media / Getty Images
If people in three European countries want to fight the climate crisis, they need to chill out more.
That's the conclusion of a new study from think tank Autonomy, which found that Germany, the UK and Sweden all needed to drastically reduce their workweeks to fight climate change.
Amazon Employees for Climate Justice held a press conference after the annual shareholder meeting on May 22. Amazon Employees for Climate Justice