5 Powerful Voices Talk Climate Action
Sep. 18, 2015 09:33AM EST
Climate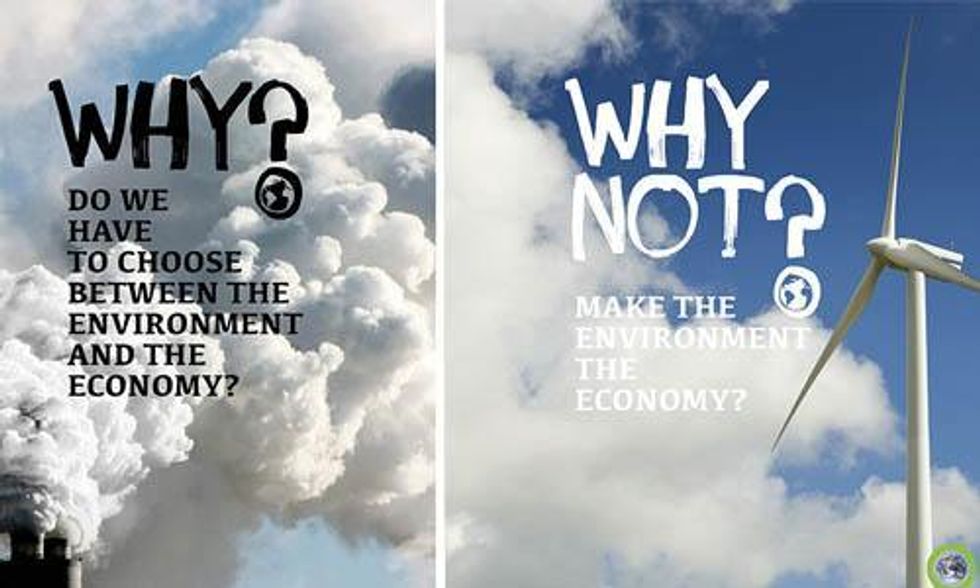 At its root, the formula for a great dinner party is pretty simple: find a bunch of people with unique and interesting perspectives, bring them together, ask a few questions and get them talking. You don't know what exactly will happen—and that's part of the fun.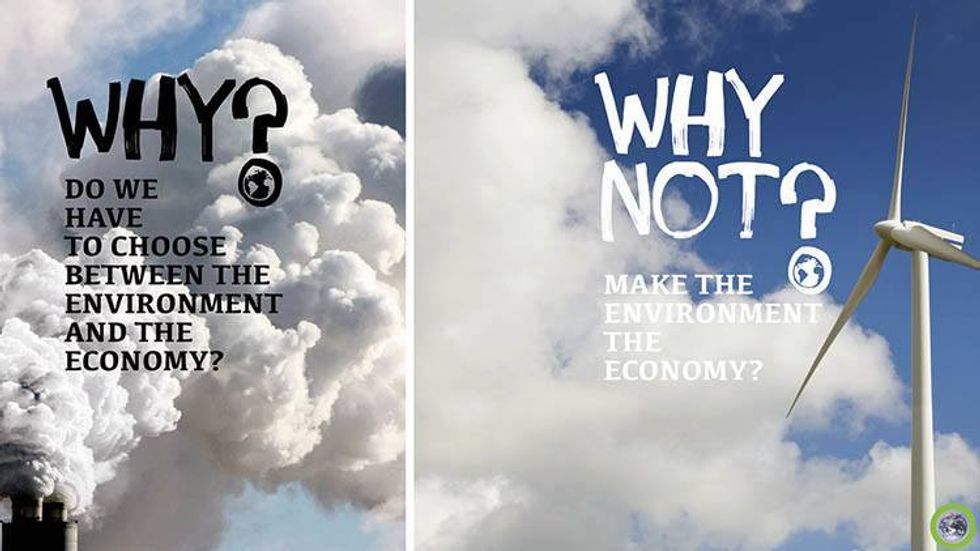 We took the same approach with a Twitter chat we held a few weeks ago, inviting a group of some pretty impressive (if we do say so ourselves) activists and media professionals with distinct points of view on the state of climate action today to join us and get talking.
So Who Was at the Table?
So What Did They Talk About?
When you get five strong voices like these together, you can easily cover a lot of ground. We're headed to Florida to train new Climate Reality Leaders this month. And in Florida, state employees were allegedly told not to say the words "climate change" in public. Of course, we're going to be training these new leaders how to effectively say "climate change" in public online, in the media, and pretty much everywhere else.
With that in mind, we wanted to get these five talking about what they know best—strategies for getting loud about climate change, even when it's considered rebellious or difficult. We know that facing climate change can sometimes feel overwhelming, but the good news is that there are a lot of really smart people facing it together and sometimes you just have to take the first step. And with that, it was time to get on to the questions.
First, we wanted to know: Can one person make a difference in combatting climate change?
Why do you think people deny climate change, especially in places at higher risk like Florida?
Are there some communities that are impacted more by climate change than others?
At #CrinFlorida (The upcoming Climate Reality training in Miami, Florida), one of our themes is Latinos raising their voices on climate change—which is exciting. Why is climate change an important issue for Latinos?
What are they top three things people can do to help solve climate change?
The news can be gloomy sometimes. What keeps you going as you work on climate?
A lot of progress has been made this year. What give you #ClimateHope for the future?
And with that, we had to wrap it up. Even the greatest dinner parties and conversations have to come to a close eventually. But talking with thoughtful and committed activists like our five guests and watching the creative ways they're working for climate solutions—from bringing climate consciousness to hip-hop to speaking on the issue through the media to addressing world leaders at the UN to reaching out to families—gives us a whole lot of #ClimateHope and we're hungry to come back for seconds.
If there was one thing to take away from the chat, it's the simple message that one person can do so much. Anyone can take climate action today and if you're ready to make a real difference, join us as a Climate Reality Leader at an upcoming training.
Visit the Climate Reality Leadership Corps page to stay updated on future trainings. With a global deal to limit greenhouse gas emissions on the table at the UN's climate conference in Paris this year, it's more important than ever that we build strong public support so world leaders know: we want a clean, healthy, and prosperous future—and getting there starts with stopping climate change.
YOU MIGHT ALSO LIKE
Koch Brothers: Apocalyptical Forces of Ignorance and Greed, Says RFK Jr.
It's Official: Summer 2015 Hottest Ever in Recorded History
11 Congressional Republicans Call for Climate Action Ahead of Pope Francis' Visit
'America Is Not a Planet': The Only Accurate Thing Said About Climate Change at GOP Debate
EcoWatch Daily Newsletter