This website uses cookies to ensure you get the best experience while browsing it. By clicking 'Got It' you're accepting these terms.
5 People Leading the Charge to Save the Honeybees
Jul. 01, 2015 09:48AM EST
In 1974, a bored teenager picked up a book about bees in the library. Immediately fascinated by bees and the people who loved and cared for them, she went to work for a commercial beekeeper in New Mexico. "I never looked back," Dr. Marla Spivak says.
Dr. Marla Spivak: Raising awareness of the declining bee population
Spivak, who now holds a doctorate in entomology from the University of Kansas, has recently turned her efforts to raising awareness of the declining bee population over the last decade, a situation with serious consequences. "Bees are the most important pollinators of flowering plants, which includes most fruits, vegetables and nuts in our diet," she says. "Our nutrition, health and food supply depend on bees."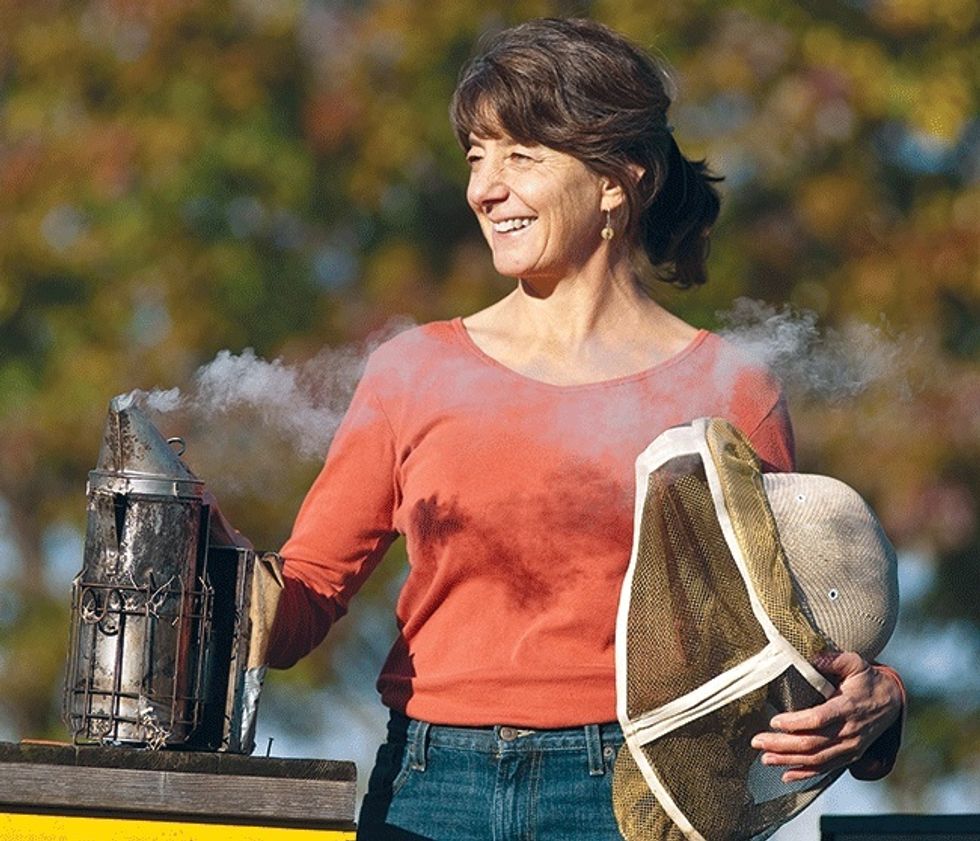 In her lab at the University of Minnesota, Spivak breeds bees for hygienic behavior. "Hygienic bees are able to detect diseased and parasitized brood—immature bees—and weed them out of the nest," she says. The Bee Squad, an extension and outreach program that runs from the lab, provides beekeeping services to businesses and helps educate and mentor urban beekeepers. But for those of us who aren't scientists or beekeepers, Spivak offers a much simpler way to help bees: "Plant flowers."
Rob & Chelsea McFarland: Welcoming bees to the city
Rob and Chelsea McFarland didn't choose the bees; the bees chose them. "One day, we were out in the garden and a swarm showed up," they say. Years later, the founders of the Los Angeles nonprofit HoneyLove are dedicated to training urban beekeepers and raising awareness of bees in cities.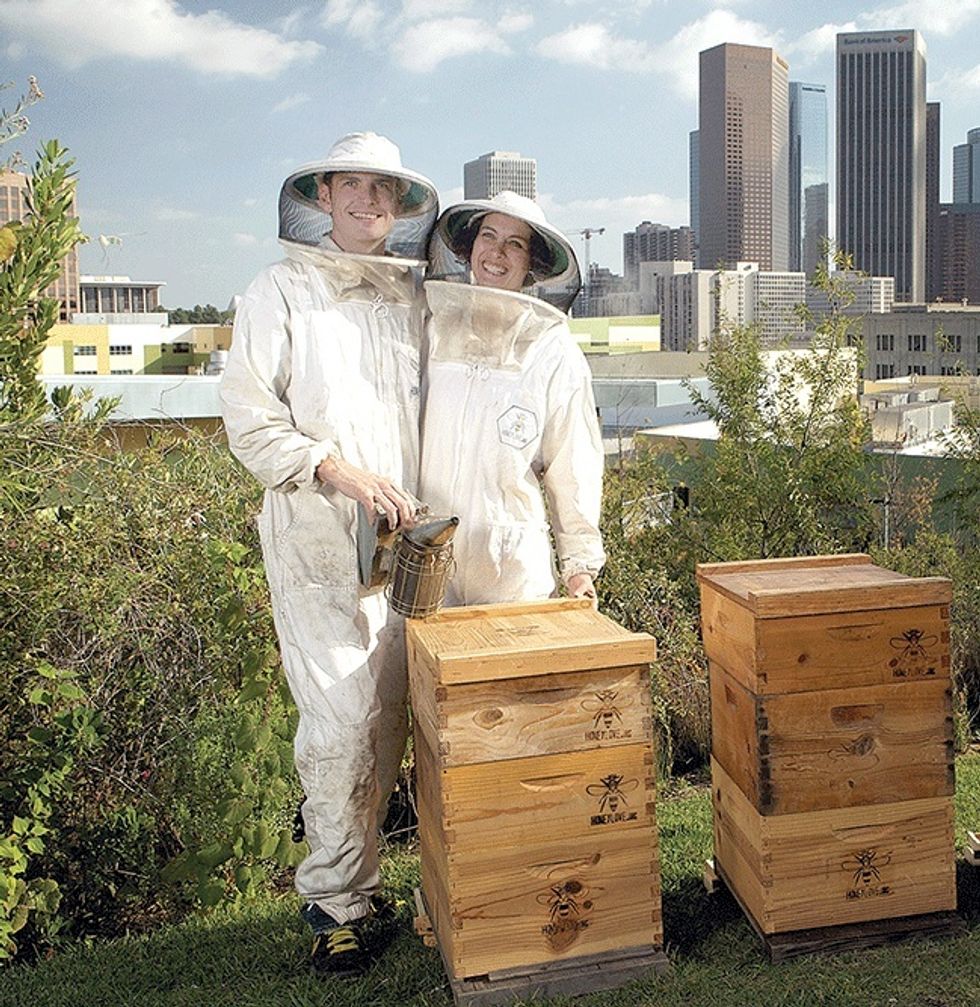 As they learned more about—and fell in love with—honeybees, the McFarlands realized promoting bee habitat in cities was an important part of health and food sustainability. "We need to grow more of our food closer to home. That means growing food in the urban environment," Rob says. "That means honeybees."
Cities can even provide a safe haven for bees, Chelsea adds. "There are fewer pesticides in the city than in the traditional farmland setting," she says. "Our bees are actually healthier in the city."
HoneyLove's mission is to spread that message through outreach and media presence. If there's something he hopes they accomplish, Rob says, it's "that the narrative has been changed from fear of bees to one of really embracing bees and welcoming bees into our community."
Lori Ann Burd: Taking the fight to Washington, DC
In the battle for conservation, it's nice to have someone like Lori Ann Burd on your side. Burd is the environmental health director at the Center for Biological Diversity, a veteran activist turned seasoned lawyer.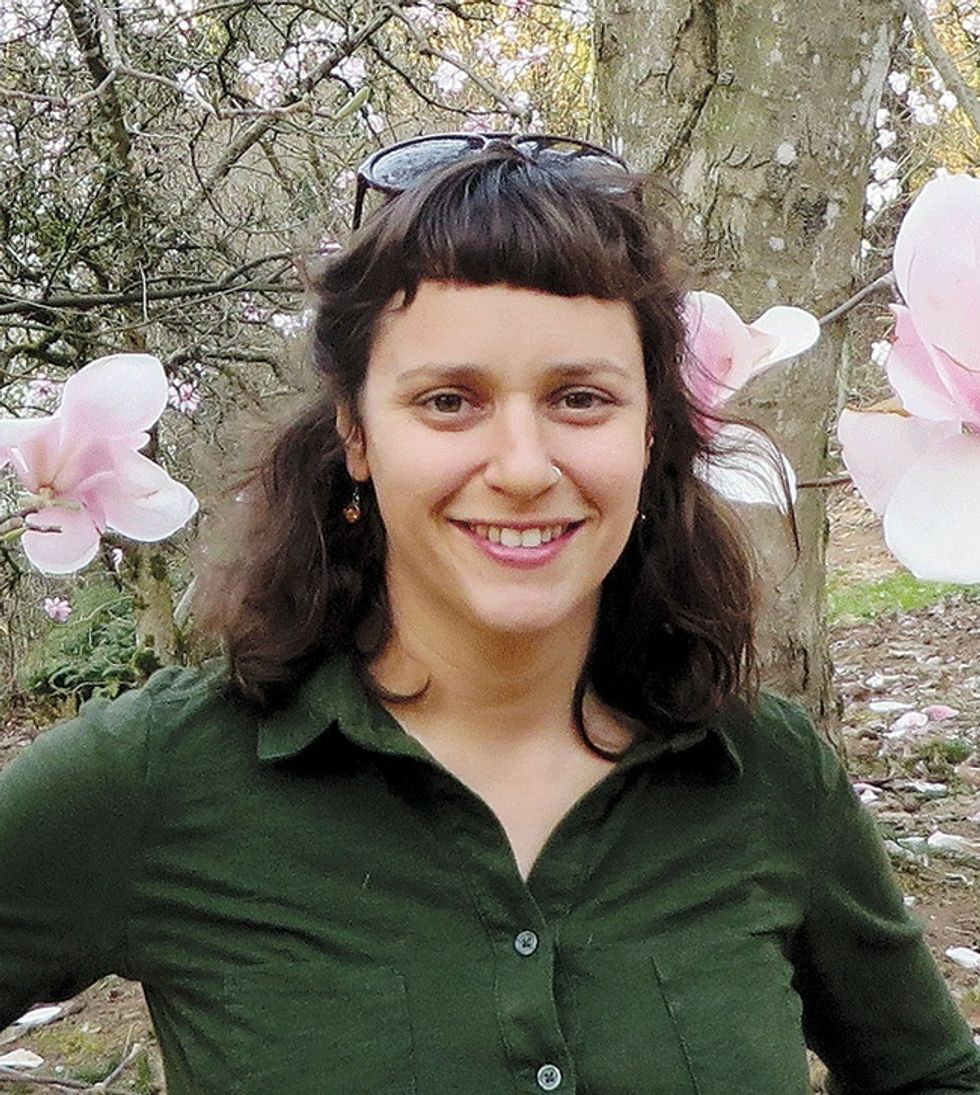 After advocating against Keystone XL and ­mountaintop-removal coal mining, Burd is now fighting the chemical industry's use of pesticides, notably neonicotinoids. "They're a new class of insecticide in which the entire plant is insecticidal," Burd explains. "The plant is fine, but all parts of it are poisonous to bugs." In March, Burd helped draft a letter urging President Obama to take action against the widespread use of these poisons and filed a lawsuit against the Environmental Protection Agency for failing to fulfill its obligations under the Endangered Species Act.
"It's hard to overestimate the importance of pollinators," Burd says. "One out of three bites of food that we take requires pollination. What I'm trying to do is help people understand that the fate of humans is intertwined with the fate of all species." And when asked what keeps her going in the face of constant challenge, she replies, "Winning."
Sarah Hatton: Activist's message beautifully written in dead bees
Sometimes you can't understand the battle until you see the bodies. Quebec-based artist and beekeeper Sarah Hatton's mathematical arrangements of dead honeybees are an entrancing and sobering reminder that human activity, like the use of neonicotinoid pesticides, is responsible for the death of bees on a mass scale.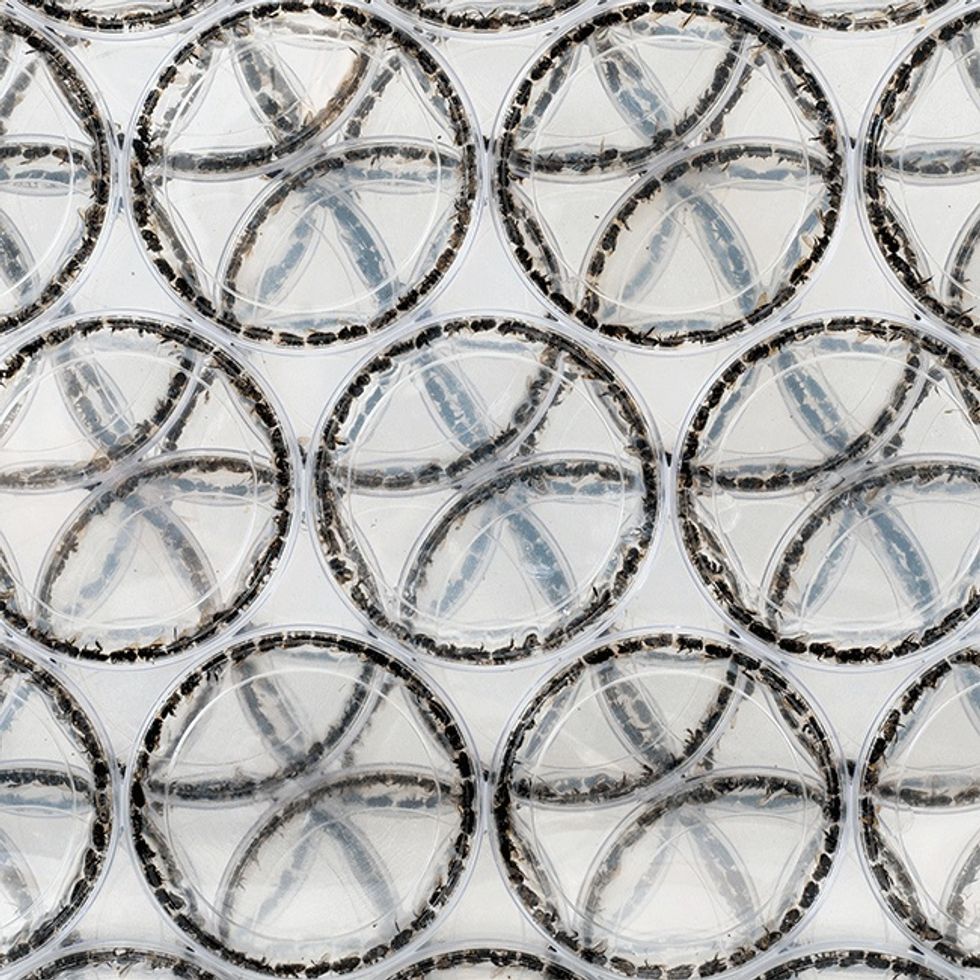 After losing two of her own beehives, Hatton coped by transforming her dead bees into art. As the project gained attention, she saw the opportunity to raise awareness and help people understand the implications of bee colony collapse. Now other beekeepers donate their own casualties to her work.
YOU MIGHT ALSO LIKE
3 Problems With Obama's Plan to Save the Bees
Thrilling Ted Talk Looks at the First 21 Days of a Bee's Life
How Garden Centers Are Getting Toxic, Bee-Killing Pesticides Out of Their Plants and Off of Their Shelves
EcoWatch Daily Newsletter
Climate activists protest Chase Bank's continued funding of the fossil fuel industry on May 16, 2019 by setting up a tripod-blockade in midtown Manhattan, clogging traffic for over an hour. Michael Nigro / Pacific Press / LightRocket / Getty Images
By Julia Conley
Climate campaigners on Friday expressed hope that policymakers who are stalling on taking decisive climate action would reconsider their stance in light of new warnings from an unlikely source: two economists at J.P. Morgan Chase.
Protesters holding signs in solidarity with the Wet'suwet'en Nation outside the Canadian Consulate in NYC. The Indigenous Peoples Day NYC Committee (IPDNYC), a coalition of 13 Indigenous Peoples and indigenous-led organizations gathered outside the Canadian Consulate and Permanent Mission to the UN to support the Wet'suwet'en Nation in their opposition to a Coastal GasLink pipeline scheduled to enter their traditional territory in British Columbia, Canada. Erik McGregor / LightRocket / Getty Images
Tensions are continuing to rise in Canada over a controversial pipeline project as protesters enter their 12th day blockading railways, demonstrating on streets and highways, and paralyzing the nation's rail system
Horseshoe Bend (seen above) is a horseshoe-shaped meander of the Colorado River in Page, Arizona.
didier.camus
/ Flickr /
public domain
Millions of people rely on the Colorado River, but the climate crisis is causing the river to dry up, putting many at risk of "severe water shortages," according to new research, as The Guardian reported.
An alarming sign of an impending drought is the decreased snowpack in the Sierra Nevada Mountain range, as seen here in Christmas Valley, South Lake Tahoe, California on Feb. 15, 2020.
jcookfisher
/
CC BY 2.0
California is headed toward drought conditions as February, typically the state's wettest month, passes without a drop of rain. The lack of rainfall could lead to early fire conditions. With no rain predicted for the next week, it looks as if this month will be only the second time in 170 years that San Francisco has not had a drop of rain in February, according to The Weather Channel.