This website uses cookies to ensure you get the best experience while browsing it. By clicking 'Got It' you're accepting these terms.
5 New Realities That Will Determine the Future of Energy
Dec. 16, 2014 09:09AM EST
Climate

This U.S. Climate Conference held here, COP 20, was dramatically unlike its predecessors. It opened amidst confidence that progress towards a major new agreement in Paris next year would continue and closed with a weak but formally adequate agreement that keeps the process rolling. U.S. Climate Envoy Todd Stern was uncharacteristically beaming. While the formal negotiating sessions rehashed old, tired arguments, mayors, business leaders and civil society rolled up their shirt sleeves and moved forward. The formal negotiations, some dared suggest, might not be the most important thing happening here.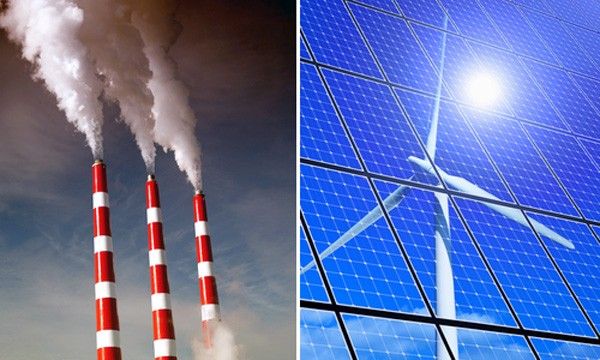 This was the first climate summit of the post-Kyoto world; a new, and genuine, if inadequate, global climate architecture has been teed up for next year in Paris. But whether Paris serves as the foundation for steadily more ambitious climate progress, or is the marker of the reality that the world will not, whatever the costs, and however great the opportunities, break the back of fossil fuel dominance, is going to be determined by how the world community—and the climate movement—react to five new realities.
The Kyoto era distinction between rich Annex 1 and poor Annex 2 countries no longer dominates. The U.S.-China bilateral announcement of carbon reduction commitments, and the subsequent U.S.-India-China agreement to eliminate HFC's as a climate threat, shattered—correctly—the Kyoto era presumption that the climate crisis could be solved with the initial participation of only historically important carbon emitting nations.

A fossil fuel based economy and a low-carbon economy are now equally plausible development model, with a clean economy a better long term bet. The costs of renewable energy globally have plummeted. Turkey would pay no more for renewables than for coal electrons. Solar power in India costs less than imported coal. More efficient cars and trucks helped drop the price of oil down from $100 to $60/barrel. Wind and solar power plants are hugely less risky and volatile than coal. Driving on electrons, not gasoline, will cost less for the rest of this century.

New players will dominate climate policy. Increasing assertive business and global cities are forcing their way into the conversation. They see climate as an opportunity and want their share of the new pie.

The conflict among rich and poor countries has shifted from the feared costs of clean energy—a fading issue—to who pays for climate disruption already occurring. That was the real conflict in the negotiating halls—who will pay this bill—but (see below) the world is about to find out that shifting to clean energy can also finance the losses and damages that 20 years of deadlock have left us to manage.

The accelerating (if temporary) collapse in the global price of coal and oil creates a powerful cross current. If countries are once again lulled into shifting their focus from speeding up the clean energy transition off of coal and oil in the belief that coal and oil monopolies have now found the key to providing cheap fuel for sustained global development, the climate, security and economic price will be staggering. But if we realize that now is the time to double down on our investments in clean energy, the climate and development benefits will be exhilarating.
We're not home free yet. Abraham Lincoln cautioned against "changing horses in mid-stream." But I pointed out to a the World Climate Summit that session that solving the climate crisis depends on precisely such a shift—from an old, exhausted carbon economy to a new, dynamic clean energy future.
The most critical feature of next year's Paris agreement will be the short-term, pre-2020 clean energy initiatives that nations, cities and businesses bring to the table—not the longer term (inevitably inadequate) national emission pledges that get most of the attention. What we do long term will be determined not by national promises, but by our collective actions before 2020.
We can afford boldness. For the next several years, energy importers will harvest a staggering $1.1 trillion dollars annual windfall—the difference between imported oil at $110 and at $70 a barrel. Much will flow to the U.S. and Europe, giving us the revenues to pay our accumulated climate debt. But regardless of what we do with our share of the dividend, other major beneficiaries of that windfall include poor oil importers like India, Kenya, Pakistan, China and the Philippines. India's share alone equals 2.4 percent of its GDP.
At the same time, collapsing fossil fuel prices will scare off investors. Hundreds of billions of dollars that would have been invested in seeking new oil, gas and coal fields will be freed up. The temporarily oversupplied oil market is already stranding overpriced oil projects in places like the Caspian and Alberta's tar sands.
This price slump is temporary. But we can make it permanent. The biggest factor in the price collapse is not 3.5 million barrels a day of U.S. shale oil but 7 mbd lowered global demand. About half that reduction is competition from biofuels, more efficient vehicles and reduced reliance on driving. (Slow economic growth drained another 3.5 mbd from demand.)
Monopoly enabled producers to charge exorbitant prices. Clean energy is creating competition. More competition—greater clean transportation market share—could keep oil and coal prices affordable while we phase fossil fuels down through 2050—but only if we foster it in the face of cheaper gasoline.
The danger is that we—and our leaders—will look at cheaper oil and coal and say, "we can relax and build markets for low carbon energy later." If we do, oil will hit $140 in a few years, and this moment of affordable energy, potential prosperity and climate hope will be only a squandered memory.
Let's switch horses, before the old one we have been riding founders.
YOU MIGHT ALSO LIKE
Countdown Clock to Paris Is Now Ticking
Al Gore Urges Obama to Reject Keystone XL Pipeline
John Kerry: Ignoring Climate Would Be 'Massive Moral Failure of Historic Consequence'
EcoWatch Daily Newsletter
A glacier is seen in the Kenai Mountains on Sept. 6, near Primrose, Alaska. Scientists from the U.S. Geological Survey have been studying the glaciers in the area since 1966 and their studies show that the warming climate has resulted in sustained glacial mass loss as melting outpaced the accumulation of new snow and ice. Joe Raedle / Getty Images
By Mark Mancini
On Aug. 18, Iceland held a funeral for the first glacier lost to climate change. The deceased party was Okjökull, a historic body of ice that covered 14.6 square miles (38 square kilometers) in the Icelandic Highlands at the turn of the 20th century. But its glory days are long gone. In 2014, having dwindled to less than 1/15 its former size, Okjökull lost its status as an official glacier.
Members of Chicago Democratic Socialists of America table at the Logan Square Farmers Market on Aug. 18. Alex Schwartz
By Alex Schwartz
Among the many vendors at the Logan Square Farmers Market on Aug. 18 sat three young people peddling neither organic vegetables, gourmet cheese nor handmade crafts. Instead, they offered liberation from capitalism.
Hackney primary school students went to the Town Hall on May 24 in London after school to protest about the climate emergency. Jenny Matthews / In Pictures / Getty Images
Bird watching in the U.S. may be a lot harder than it once was, since bird populations are dropping off in droves, according to a new study.
Amazon CEO Jeff Bezos announces the co-founding of The Climate Pledge at the National Press Club on Sept. 19 in Washington, DC. Paul Morigi / Getty Images for Amazon
The day before over 1,500 Amazon.com employees planned a walkout to participate in today's global climate strike, CEO Jeff Bezos unveiled a sweeping plan for the retail and media giant to be carbon neutral by 2040, 10 years ahead of the Paris agreement schedule.
For the past seven years, the Anishinaabe people have been facing the largest tar sands pipeline project in North America. We still are. In these dying moments of the fossil fuel industry, Water Protectors stand, prepared for yet another battle for the water, wild rice and future of all. We face Enbridge, the largest pipeline company in North America, and the third largest corporation in Canada. We face it unafraid and eyes wide open, for indeed we see the future.
The climate crisis often intensifies systems of oppression. Rieko Honma / Stone / Getty Images Plus
By Mara Dolan
We see the effects of the climate crisis all around us in hurricanes, droughts, wildfires, and rising sea levels, but our proximity to these things, and how deeply our lives are changed by them, are not the same for everyone. Frontline groups have been leading the fight for environmental and climate justice for centuries and understand the critical connections between the climate crisis and racial justice, economic justice, migrant justice, and gender justice. Our personal experiences with climate change are shaped by our experiences with race, gender, and class, as the climate crisis often intensifies these systems of oppression.