This website uses cookies to ensure you get the best experience while browsing it. By clicking 'Got It' you're accepting these terms.
5 Medicinal Herbs You Can Grow In Your Backyard
Jun. 04, 2015 07:42AM EST
Food
At its core, most of medicine is still herbology, according to Dr. Jenn Dazey, naturopathic physician at Bastyr University's Department of Botanical Medicine. And growing your own medicinal garden is easier than it might seem. In fact, you might already have one. Many common culinary herbs have a long history as traditional medicines.
1. Common Sage: Salvia officinalis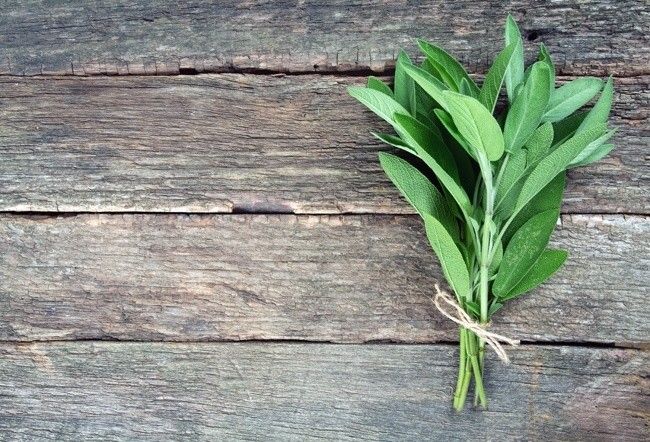 Photo credit: Shutterstock
Use it for: Cooling and drying body functions because of its phytosterols. This property makes sage useful in treating high fevers, diarrhea, and excessive sweating or phlegm, as well as throat inflammation, asthma, and bronchitis.
How: Dry and eat the leaves, or brew them fresh in a tea. For all medicinal infusions, make sure to cover the tea with a lid for at least ten minutes before drinking to avoid the evaporation of critical ingredients.
Grow it: Sage is a perennial that thrives in hot, dry climates but will grow in some milder conditions. Plant it in sandy soil in a sunny spot.
Interesting to note: Some studies show sage tea is effective for treating diabetes patients.
2. Peppermint: Mentha piperita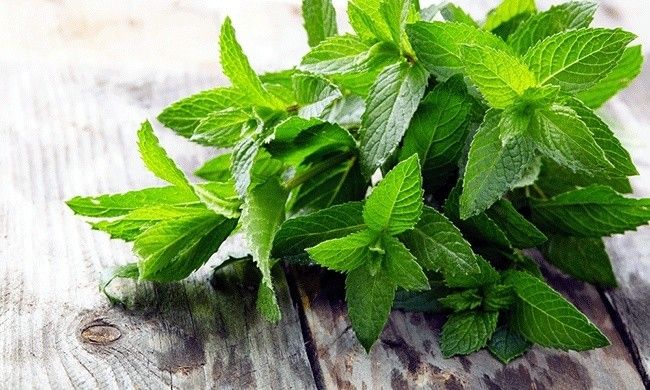 Photo credit: Shutterstock
Use it for: Relieving gastrointestinal problems such as irritable bowel syndrome, dyspepsia, colonic spasms, and gastric emptying disorders. Peppermint calms intestinal muscles and improves bile flow.
How: The best medical use of peppermint comes from extracting the essential oil. Crush the leaves, pack them into a lidded jar, and cover them with vodka. Leave the jar to steep, shaking occasionally; the longer it steeps, the stronger the extract. Strain out the leaves, leaving only the extract behind.
Grow it: Peppermint will grow almost anywhere, but thrives in partial shade and in rich, moist soils.
Interesting to note: Like all mints, the primary active ingredient of peppermint is menthol, which is why peppermint tea is an effective decongestant and expectorant. It can also soothe coughing and sore throats.
3. Catnip: Nepeta cataria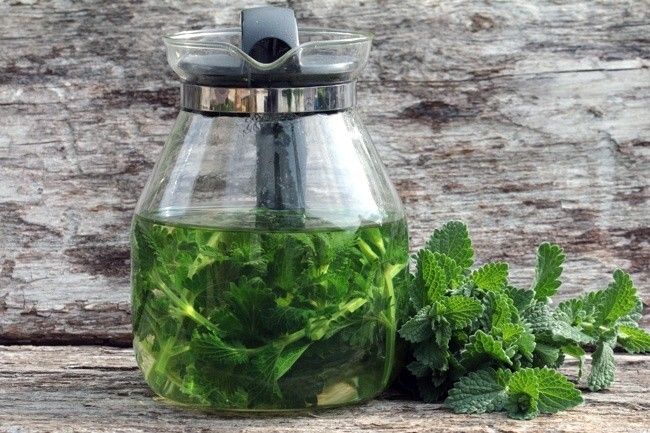 Photo credit: Shutterstock
Use it for: Treating common psychological problems such as insomnia, anxiety, and addiction. It's also a natural sedative for children, particularly when they are sick, as it helps soothe the stomach and relax the body.
How: Dry leaves and mix with honey for eating, or brew in a tea.
Grow it: Catnip is a perennial that prefers rich, well-drained soil or loam and will grow in full sun or partial shade.
Interesting to note: Catnip can also be used as an insect repellant, although Dr. Dazey recommends avoiding it if you are planning to enter forests or jungles populated by large cats.
4. Rosemary: Rosmarinus officinalis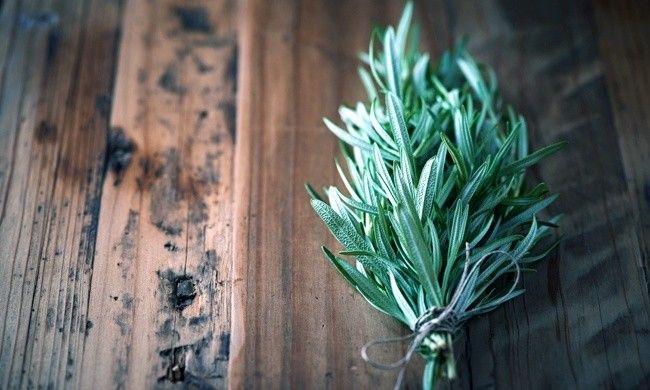 Photo credit: Shutterstock
Use it for: Increasing capillary circulation and antioxidant levels. Its anti-inflammatory properties help reduce the risk of cardiovascular disease and other chronic diseases of the heart and blood.
How: The most effective way of using it as a medicinal herb is brewing it in a tea.
Grow it: Somewhere warm and humid. Rosemary thrives in dry, well-drained soil and fails in extreme cold. In climates with heavy winters, plant it in a container that can be moved indoors.
Interesting to note: The carnosic acid active in rosemary helps protect against cellular and brain damage inflicted by free radicals. This makes it an effective preventative for headaches, memory loss, strokes, and neurological degeneration. Research is being conducted on rosemary's potential use in the treatment of conditions like Alzheimer's and Lou Gehrig's disease.
5. Hyssop: Hyssopus officinalis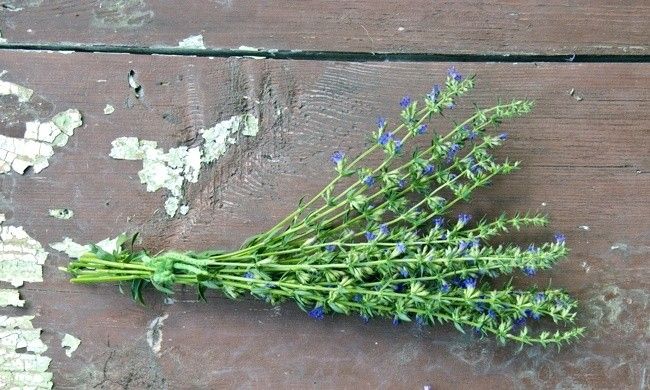 Photo credit: Shutterstock</a
Use it for: Treating cuts, scrapes, and bruises. With its natural antiseptic properties, hyssop is effective for skin abrasions.
How: Dice the leaves by hand or in a food processor to use in a poultice. Alternatively, boil the leaves and soak bandages in the strained mixture.
Grow it: Hyssop is a perennial, drought-resistant plant. It grows best in warm, dry climates with well-drained soil and full sun exposure.
Interesting to note: Hyssop has many other medical uses that date back to ancient times, though accounts differ on whether the hyssop we use today is the same plant referenced in the Bible's Psalm 51.
YOU MIGHT ALSO LIKE
The Miracle Superfood You're Not Eating
What's the Verdict on Olive Oil: Is it Good or Bad for You?
EcoWatch Daily Newsletter
Vegan rice and garbanzo beans meals.
Ella Olsson /
Pexels
One common concern about vegan diets is whether they provide your body with all the vitamins and minerals it needs.
Many claim that a whole-food, plant-based diet easily meets all the daily nutrient requirements.
The Centers for Disease Control (CDC) released new numbers that show vaping-related lung illnesses are continuing to grow across the country, as the number of fatalities has climbed to 33 and hospitalizations have reached 1,479 cases, according to a CDC update.
During the summer, the Arctic tundra is usually a thriving habitat for mammals such as the Arctic fox. Education Images / Universal Images Group via Getty Images
Reports of extreme snowfall in the Arctic might seem encouraging, given that the region is rapidly warming due to human-driven climate change. According to a new study, however, the snow could actually pose a major threat to the normal reproductive cycles of Arctic wildlife.
A fracking well looms over a residential area of Liberty, Colorado on Aug. 19.
WildEarth Guardians / Flickr
Pope Francis flanked by representatives of the Amazon Rainforest's ethnic groups and catholic prelates march in procession during the opening of the Special Assembly of the Synod of Bishops for the Pan-Amazon Region at The Vatican on Oct. 07 in Vatican City, Vatican. Alessandra Benedetti / Corbis News / Getty Images
The Catholic Church "hears the cry" of the Amazon and its peoples. That's the message Pope Francis hopes to send at the Synod of the Amazon, a three-week meeting at the Vatican that ends Oct. 27.
The crowd appears to attack a protestor in a video shared on Twitter by ITV journalist Mahatir Pasha.
VOA News /
Youtube screenshot
Some London commuters had a violent reaction Thursday morning when Extinction Rebellion protestors attempted to disrupt train service during rush hour.
Some fruit drinks may appear to be healthier, but many can have high levels of added sugars. d3sign / Moment / Getty Images
By Kristen Fischer
Though the science has shown sugary drinks are not healthy for children, fruit drinks and similar beverages accounted for more than half of all children's drink sales in 2018, according to a new report.