This website uses cookies to ensure you get the best experience while browsing it. By clicking 'Got It' you're accepting these terms.
Drought is causing panic in the northern Pacific nation of Palau, a group of more than 200 limestone and volcanic islands that are otherwise surrounded by turquoise waters.
Officials warned Monday that the Pacific island nation could completely dry up this month as El Niño-caused droughts continue to severely threaten water resources in the region. The country of some 18,000 people is requesting urgent assistance, including shipments of water, from neighboring countries Japan and Taiwan. Officials in Palau also reached out to the U.S. military, asking it to send portable water filtration systems.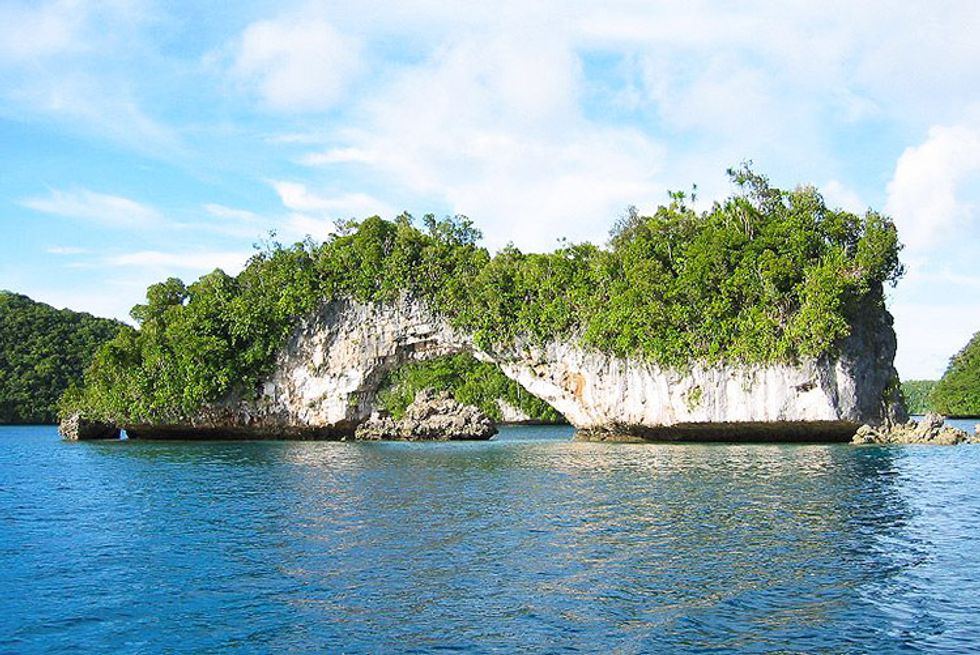 "Based on the current water level and usage rates and assuming conditions persist unabated, a total water outage is likely to occur in the next two to three weeks," reads a report from Palau's National Emergency Committee, the nation's advisory council for disaster management.
As of right now, residents in the capital city of Koror can access tap water for three hours or less every day and schools are open for half of the day because there's not enough drinking water for students. In a desperate attempt to preserve water, people are collecting what little bottled water is left on the island. Their efforts remain futile without foreign aid.
"Every morning we struggle to shower, clean up and prepare for the day with the limited amount of water we have," Rolynda Jonathan, a Palau resident, told Agence France-Presse.
Last month, Palau became the latest Pacific island nation to declare a state of emergency over its worsening drought crisis. President Tommy Remengesau confirmed that the amount of rainfall over the past four months in Koror was the lowest recorded since 1951. With the dam having dried up and the city's only other source for suitable drinking water, the Ngerikiil River, less than 20 percent full, the president warned that other basic services such as hospitals and power utilities could fail as a result of scarce water resources.
Extreme El Niño weather patterns have been causing devastation around the world as warming ocean currents in the Pacific Ocean have brought a paradoxical mix of severe droughts and flood-inducing precipitation to dozens of countries, Palau included. Yet, El Niño is showing signs of weakening, according to the National Oceanic and Atmospheric Association. While tropical Pacific sea temperatures remain warmer than average, subsurface temperatures are said to have sharply declined.
Here are a few other island destinations that are facing crises over similar drought conditions.
Marshall Islands
In early February, the Marshall Islands declared a state of emergency to combat the extreme drought that threatened the region's fresh water resources for months. While President Hilda Heine said the government was increasing initiatives to fight the effects of drought, including freshwater storage and constructing reverse osmosis systems on islands, she also hoped the declaration would ignite international resources.
"We will be sharing our declaration with our donor partners and, of course, resources are what we need to be able to reach the people out there," she told Radio New Zealand. "So we hope we can get additional resources to help in the drought."
Federated States of Micronesia
Some parts of the Federated States of Micronesia are being hit with record-breaking drought conditions. Drought has been especially powerful in Micronesia, with several islands just weeks away from running out of drinking water. According to Mark Adams, the emergency response coordinator at the International Organization for Migration office in Pohnpei, many of the remote islands depend on rainfall as their freshwater source and some of these islands have had little to no rain since the end of last year.
As for solutions, Adams told Radio New Zealand reverse osmosis systems and water supplies are being distributed across the country.
Guam and the Northern Marianas Islands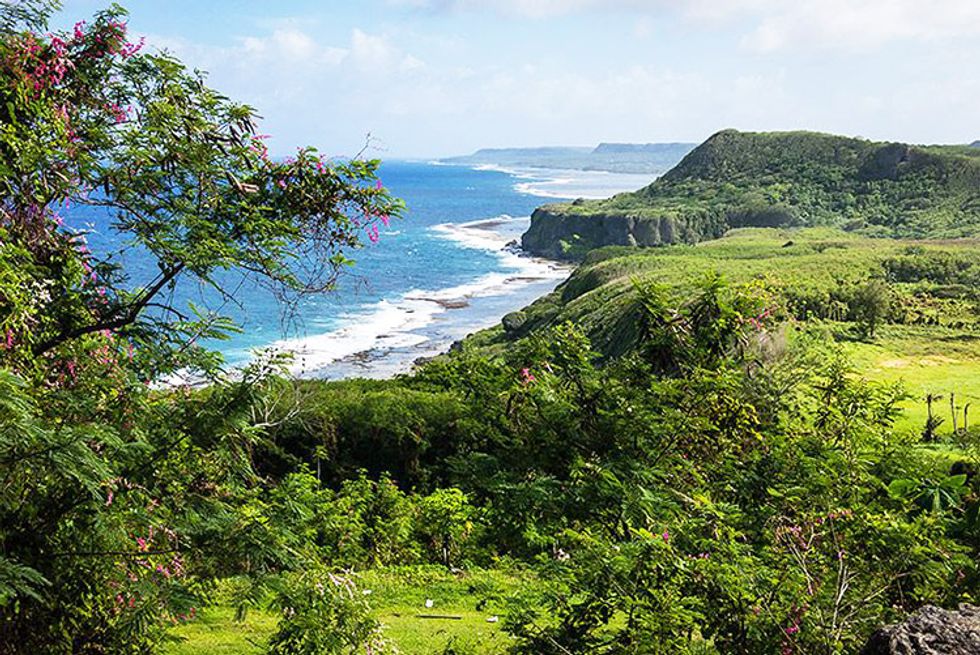 In late January, the National Weather Service forecast office in Guam reported that Guam and the Northern Marianas islands were receiving below-average rainfall in previous months and that it would continue for several more months. Increasingly dry land caused grass fires to break out in Guam as drought conditions continued to worsen and dry up and yellow the region's crops. Guam is a U.S. island territory in the western Pacific Ocean; the Northern Marianas are a U.S. commonwealth and lie right above Guam.
This article was reposted with permission from our media associate TakePart.

YOU MIGHT ALSO LIKE
Protecting the Earth Is Not a Crime
Climate Model Predicts Melting of West Antarctic Ice Sheet Could Double Sea Level Rise
5 Reasons to Explore the Untamed Beauty of Denali National Park
EcoWatch Daily Newsletter
A Starbucks barista prepares a drink at a Starbucks Coffee Shop location in New York. Ramin Talaie / Corbis via Getty Images
By Cathy Cassata
Are you getting your fill of Starbucks' new Almondmilk Honey Flat White, Oatmilk Honey Latte, and Coconutmilk Latte, but wondering just how healthy they are?
By Sharon Kelly
Back in April last year, the Trump administration's Environmental Protection Agency decided it was "not necessary" to update the rules for toxic waste from oil and gas wells. Torrents of wastewater flow daily from the nation's 1.5 million active oil and gas wells and the agency's own research has warned it may pose risks to the country's drinking water supplies.
Swedish climate activist Greta Thunberg takes part in a "Friday for Future" youth demonstration in a street of Davos on Jan. 24, 2020 on the sideline of the World Economic Forum annual meeting. FABRICE COFFRINI / AFP via Getty Images
Treasury Secretary Steven Mnuchin pretended not to know who Greta Thunberg is, and then he told her to get a degree in economics before giving world leaders advice, as The Guardian reported.
The Visible Infrared Imaging Radiometer Suite on the Suomi NPP satellite acquired this image of forest fire smoke hovering over North America on Aug. 15, 2018. NASA Earth Observatory
New York City isn't known for having the cleanest air, but researchers traced recent air pollution spikes there to two surprising sources — fires hundreds of miles away in Canada and the southeastern U.S.
If temperatures continue to rise, the world is at risk from global
sea-level rise
, which will flood many coastal cities as seen above in Bangladesh. NurPhoto / Contributor / Getty Images
The mounting climate emergency may spur the next global financial crisis and the world's central banks are woefully ill equipped to handle the consequences, according to a new book-length report by the Bank for International Settlements (BIS), as S&P Global reported. Located in Basel, Switzerland, the BIS is an umbrella organization for the world's central banks.