5 Healthy Breakfast Recipes to Jumpstart Your Day
Jan. 20, 2015 02:03PM EST
Food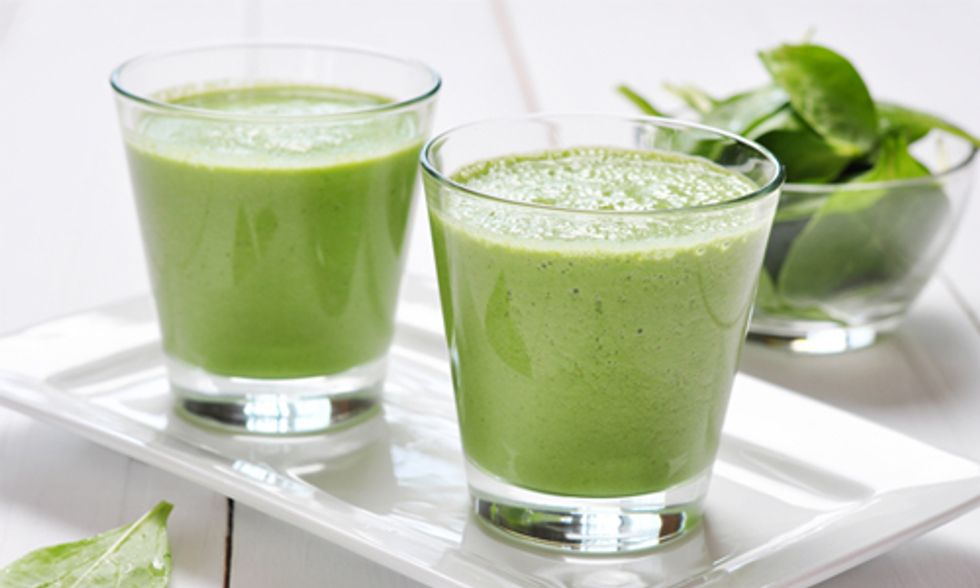 We've all heard that breakfast is the most important meal of the day and the research certainly backs up that claim. Regularly eating breakfast jumpstarts your metabolism and provides you with the energy and nutrients you need to have a happy, healthy day. So, forgo those heavily-sweetened and over-fortified cereals that put your health and your kids' health at risk.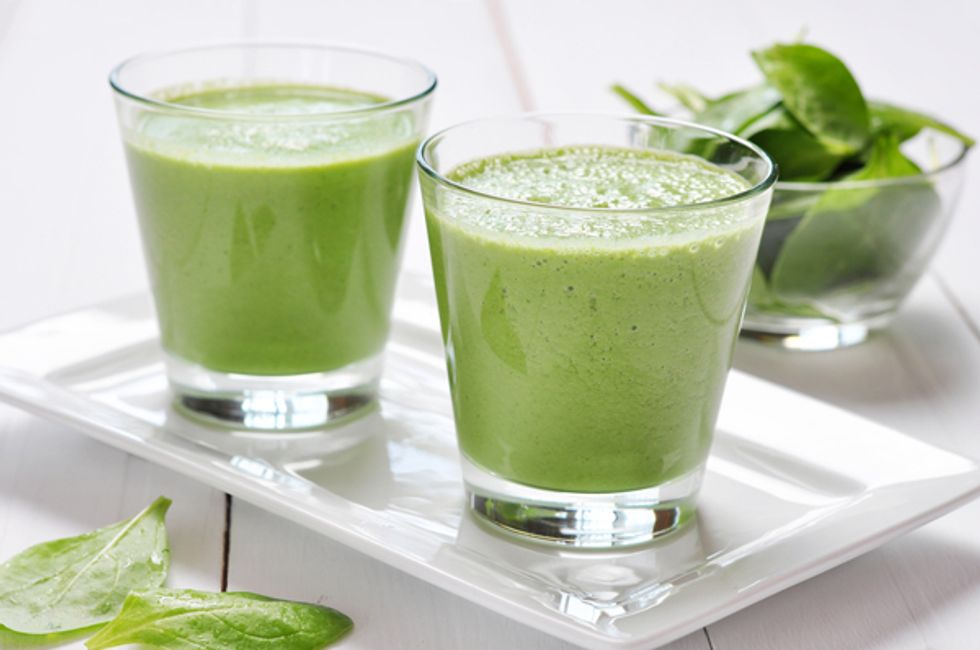 Photo credit: Shutterstock
Here are five healthy breakfasts to help you start your day off right:
1. Steel-Cut Oatmeal with Fruit
This recipe, courtesy of the New York Times' Recipes for Health, is great if you are looking for a hot breakfast. These oats can take 25 to 30 minutes to make, so if you're pressed for time, it's recommended that you make a batch that will last a few days. You can store it in the refrigerator and heat up smaller portions on the stove each morning.
Ingredients
2 cups water

2 cups low-fat milk

1/4 teaspoon salt (or to taste)

1 cup steel-cut oats

1 teaspoon unsalted butter (optional)

2 to 4 tablespoons dried fruit, such as raisins, chopped dried apricots, dried cranberries

1 to 2 teaspoons maple syrup, agave syrup, honey or brown sugar (more to taste)

Fresh fruit (such as diced apples and pears, optional)
Instructions
Combine the water, milk and salt in a large, heavy saucepan, and bring to a boil. Slowly add the oats, stirring constantly. Reduce the heat to low, cover and simmer 15 minutes, stirring occasionally with a wooden spoon. Stir in the butter, dried fruit and sweetener. Cover, and continue to simmer for another 10 to 15 minutes, stirring often to prevent the cereal from sticking to the bottom of the pan, until the oats are soft and the mixture is creamy. Serve, with added fruit stirred in if desired, or refrigerate and reheat as desired. Or freeze as follows:

Line ice cube trays with plastic wrap. Fill each cube with oatmeal, cover with plastic wrap and freeze. Once frozen solid, remove the cubes from the ice tray and freeze in a plastic bag. For each portion, thaw three or four cubes in a microwave on the defrost setting. Add additional warm milk if desired.

Serves four.
Advance preparation: Cooked steel-cut oats will keep for five days in the refrigerator and can be reheated atop the stove or in the microwave.
Note: Although my steel-cut oats come in a container with directions for cooking them in the microwave, I don't find the results satisfactory. The oatmeal doesn't have the time it needs to swell and release its starch into the liquid, so the liquid never gets creamy and the oatmeal doesn't soften properly. A better way to save time is to soak the oats overnight. Bring 2 cups water to a boil. Combine the oats and salt in a bowl, and pour on the water. Leave overnight. In the morning, bring the milk to a simmer in a large saucepan, and stir in the oats and any liquid remaining in the bowl. Add the remaining ingredients, and simmer 15 minutes, until creamy, stirring often.
2. Avo-Banana Kale Smoothie
This smoothie recipe is one of many on Simple Green Smoothies' website, where you can find recipes for many green smoothies, which are all made up of leafy greens, fruit, a liquid base and sometimes superfood toppings like chia or flax seeds. According to the website, these smoothies provide a natural energy boost, help maintain a healthy weight, keep you healthy all year-long, are packed with antioxidants and taste delicious.
Ingredients
2 cups kale, fresh

2 cups water

3 bananas

1/4 avocado
Instructions
Blend kale and water until smooth.

Next add the remaining fruits and blend again.

Use at least one frozen fruit to make the green smoothie cold.

Serves two.
3. Greek Omelet
This omelet recipe from Eating Well offers a heart-healthy breakfast with eggs and nutrient-packed spinach. If you're not a fan of Greek flavors, you can substitute whatever vegetables, herbs and cheese you would like.
Ingredients
1/4 cup cooked spinach

4 large eggs

1/2 cup crumbled feta cheese, (2 ounces)

2 scallions, thinly sliced

2 tablespoons chopped fresh dill

Freshly ground pepper, to taste

2 teaspoons extra-virgin olive oil
Instructions
Squeeze spinach to remove any excess water. Blend eggs with a fork in a medium bowl. Add feta, scallions, dill, pepper and the spinach; mix gently with a rubber spatula.

Set a rack about 4 inches from the heat source; preheat the broiler.

Heat oil in a 10-inch nonstick skillet over medium heat. Pour in the egg mixture and tilt to distribute evenly. Reduce the heat to medium-low and cook until the bottom is light golden, lifting the edges to allow uncooked egg to flow underneath, 3 to 4 minutes. Place the pan under the broiler and cook until the top is set, 1 1/2 to 2 1/2 minutes. Slide the omelet onto a platter and cut into wedges.

Serves two.
4. Granola with Yogurt and Fruit 
Avoid the sugar-laden yogurt parfaits that you can find in the store and make your own with this recipe from Health.com. Once you have made your granola, just add a yogurt that doesn't have all of the added sugar and artificial flavors that too many yogurts have these days. Or, make your own yogurt!
Ingredients
4 cups regular oats

2 cups puffed rice cereal (such as Arrowhead Mills)

1/2 cup flaked sweetened coconut

1/2 cup oat bran

1/4 cup sliced almonds, toasted

3 tablespoons turbinado sugar

3/4 cup pineapple juice

1/2 cup apple juice

1/4 cup honey

Cooking spray

1/4 cup dried blueberries (or other dried fruit)
Instructions
Preheat oven to 325°.

Combine first 6 ingredients in a large bowl.

Combine the juices in a small saucepan.

Bring to a boil; cook until reduced to 2/3 cup.

Remove from heat; stir in honey.

Slowly pour juice mixture over oat mixture, tossing to coat.

Spread oat mixture evenly onto a jelly roll pan coated with cooking spray.

Bake at 325° for 40 minutes or until golden, stirring occasionally.

Cool slightly; stir in blueberries.

Cool completely, and store in an airtight container.
5. Bagel with Nut Butter and Bananas
This recipe, also from Eating Well, is a great, healthy, on-the-go food for those who are crunched for time in the morning.
Ingredients
2 tablespoons natural nut butter, such as almond, cashew or peanut

1 teaspoon honey

Pinch of salt

1 whole-wheat bagel, split and toasted

1 small banana, sliced
Instructions
Stir together nut butter, honey and salt in a small bowl.

Divide the mixture between bagel halves and top with banana slices.
YOU MIGHT ALSO LIKE
Pomegranates: The Exotic Antioxidant Superfood
5 Ways to Make Grocery Shopping Healthier for You and the Planet
Why You Should Grow Mushrooms on Your Desk
EcoWatch Daily Newsletter
Related Articles from EcoWatch
Recent Stories from EcoWatch