5 Gyres Institute Finds Plastic in Every Ocean Sample From Bermuda to Iceland
Jul. 03, 2014 02:17PM EST
A crew of 14 scientists, filmmakers, journalists and others successfully sailed from Bermuda to Iceland and found exactly what they were looking for—an astounding amount of plastic on oceanic floors.
The group gathered by the 5 Gyres Institute reached Iceland earlier this week after a three-week, plastic-pollution research voyage across the North Atlantic and sub-polar Gyres. Simply put, the researchers found microplastic particles in every surface sample collected during the trip, which spanned 2,500 nautical miles.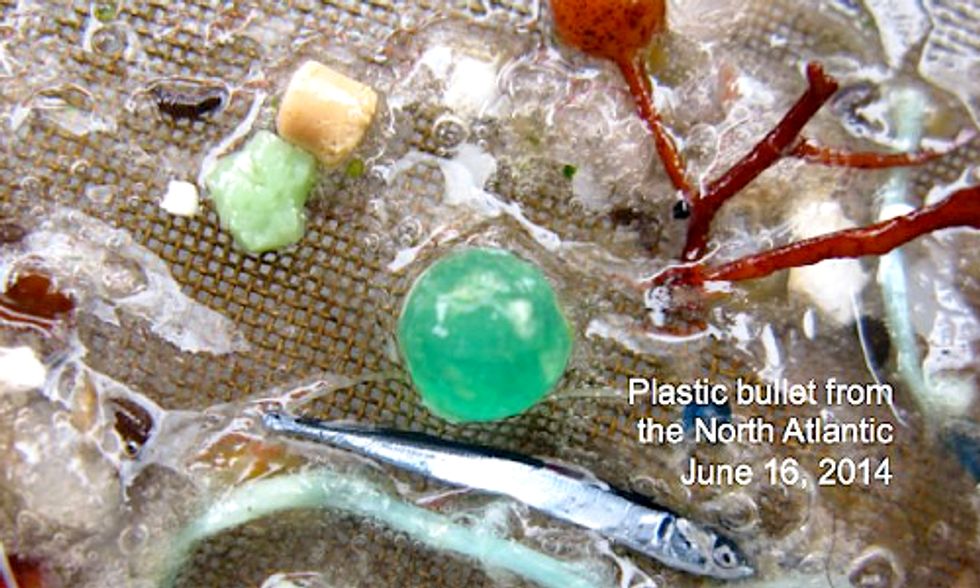 "As we've seen in our other expeditions across the five subtropical gyres or 'garbage patches,' plastic pollution is ubiquitous in the world's oceans," said Dr. Marcus Eriksen, 5 Gyres co-Founder, research director, expedition leader and principal investigator.
"Even in the subpolar gyre, which contains far less plastic than other regions we've surveyed, we're still finding particles in every sample. Plastic pollution is the new baseline for our ocean environment."
The Institute hopes its findings will lead to change just like a previous expedition that lead to the "Ban the Bead" campaign and voluntary microbead phase-outs from Johnson & Johnson, Procter & Gamble and other companies used the tiny beads in cosmetic products. Earlier this month, the State of Illinois announced a ban on the manufacturing and sale of products containing microbeads.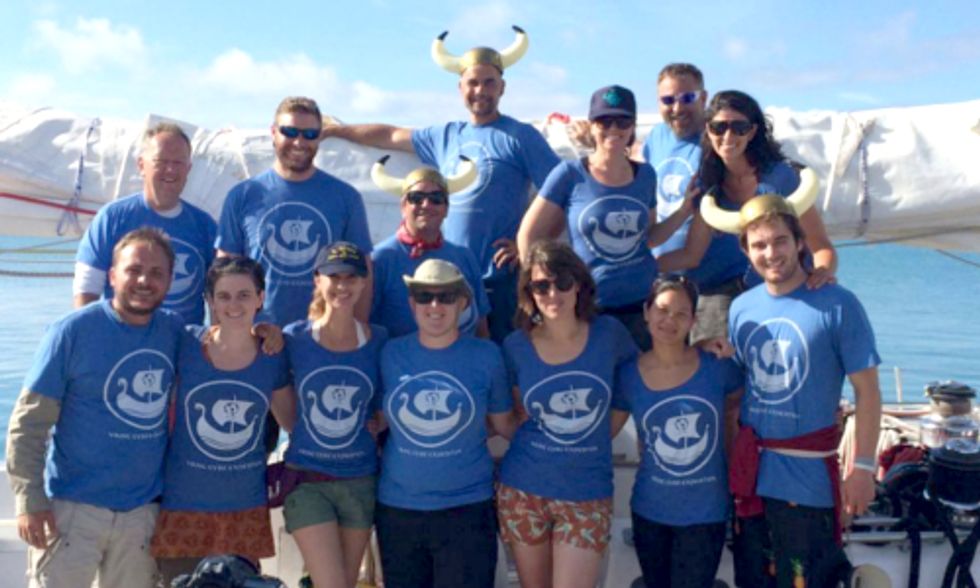 "Every sample of ocean water we've collected is riddled with plastic," Allison Cook, director of engagement for The Story of Stuff Project and expedition participant, wrote in a blog.
"I'll admit that the tiny plastic pieces are not particularly impressive on their own. Yet, when I think about how vast this ocean is and how small a path we are traversing, the consequences of all of those tiny bits of plastic boggle the mind and deflate the spirit."
The group has also been studying the subsurface distribution of microplastics, the impact of plastics on foraging fish and testing new collection equipment at sea.
"Research is costly at sea. When we have the opportunity to do our work, I seek collaborations with the global scientific network, collecting samples for my colleagues who concentrate on related fields of study to plastic pollution," Eriksen said. "With these partnerships, we can further our scientific understanding of plastic pollution while managing the costs associated with data collection in the most remote parts of the world."
EcoWatch Daily Newsletter
Recent Stories from EcoWatch