5 GMO Myths Debunked by Vandana Shiva
1. Myth of the Green Revolution
I wrote a book for the United Nations University, "The Violence of the Green Revolution," which has been republished by many publishers globally, including the Kentucky University Press. Extracts from the book are available on Google.
Nothing green in #GreenRevolution—No reason why #India should face #hunger & #FarmersSuicides http://t.co/mLzyoHtJhQ pic.twitter.com/U5MhkGV7zl
— Seed Freedom (@occupytheseed) August 15, 2015

My study was reinforced by the study done by Dr. Jatindar Bajaj, with whom I did MSc Hons in Physics from Punjab University in 1973. His study comparing pre and post Green Revolution performance showed that the rate of growth of aggregate crop production was higher in the years before the Green Revolution was introduced (1967-68) than after it.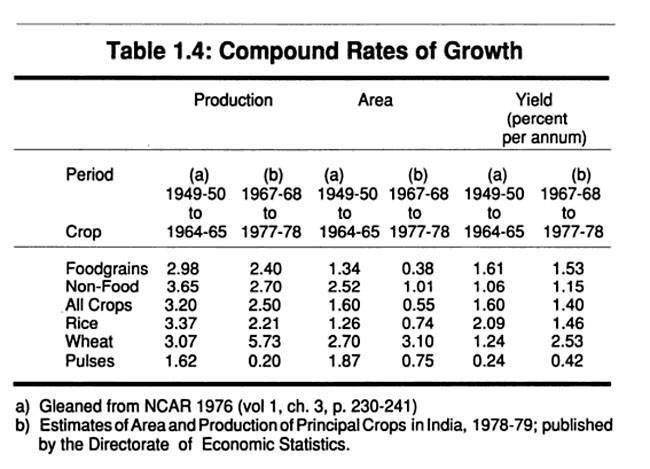 The Green Revolution did not save India from famine, as the proponents of Industrial Agriculture and GMO technology would argue, in fact the Green Revolution reduced India's production. For more information about the Green Revolution read, Nothing Green in the Green Revolution in India Today.
2. Myth of GMO Golden Rice as a Solution to Malnutrition
Here is our analysis establishing that our indigenous biodiversity and knowledge is far superior than Golden Rice to address malnutrition. Syngenta owns Golden Rice. It's promotion as the fruits of public sector research are a blatant lie and an attempt to mislead people across the world.
Further, the Golden Rice paper had to be retracted, any fabricated claims made based on the paper do not stand.
3. Myth that Obesity is the Only Disease Related to Food
The epidemic of cancer has affected the farmers of Punjab because of pesticides. It has affected farmers of West UP. In a single village, our recent field survey revealed that there were 100 cancer victims. The farmers are getting into debt and committing suicide buying the pesticides and the citizens are dying of cancer because of the same poisons.
This is why we started the Anna Swaraj Abhiyan 2020 from Meerut, the sacred land of our first movement of independence.
Our book Health Per Acre shows we can feed two India's with nourishing, poison free food through organic.
Our book Wealth Per Acre, for which the Forward was written by the Hon Agriculture Minister, Shri Radha Mohan Singh, shows how the negative externalities of farming with poisons are costing the country $1.26 trillion annually.
4. Myth of Safety
While the literature on biosafety is vast and I was appointed as a member of the expert group on biosafety by UNEP to create the framework for the International Law on Biosafety, two recent publications show that the assumption of safety and "substantial equivalence" is false.
One study is from the Norwegian Government, another by an Indian scientist from MIT who invented email.
New research is showing that there is no evidence of GMO safety.
Research is also showing the falseness of the assumption of substantial equivalence.
5. Myth of the GMOs Story as One of Science
The GMO story is not one of science, but of an unscientific and illegal takeover of our seeds and food.
YOU MIGHT ALSO LIKE
Vandana Shiva: There Is No Reason Why India Should Face Hunger and Farmers Should Commit Suicide
Scotland Bans the Growing of Genetically Modified Crops
Vandana Shiva: 'We Must End Monsanto's Colonization, Its Enslavement of Farmers'
Bill Maher is sick of billionaires' obsession with Mars, more like "Mars-a-Lago," he said.
In a new animation produced by ATTN:, the popular talk show host of Real Time, discusses the perils of our planet, including how "climate change is killing us."
Keep reading...
Show less
Dr. Benjamin D. Santer, research scientist
A group of prominent climate scientists have written a study explicitly refuting statements made by the U.S. Environmental Protection Agency Administrator Scott Pruitt on climate data. During his Senate confirmation hearing, Pruitt claimed in a written response that satellite data shows a "leveling off" of warming over the past two decades.
Keep reading...
Show less
By David Pomerantz
The Nevada Assembly passed a bill Wednesday that would dramatically increase the growth of renewable energy in the state, but Sheldon Adelson, the casino magnate and major donor to Donald Trump, is attempting to prevent the bill from becoming law.
Keep reading...
Show less
Matt Crossick
By Yosola Olorunshola
Whether it's through fashion or protest, Vivienne Westwood is not a woman afraid of making a statement.
On May 23, she rocked up to the residence of the Archbishop of Canterbury in London with a special guest—the Grim Reaper—to issue a strong statement on the Church of England's position on fracking.
Keep reading...
Show less
Military veterans from across Virginia released a letter Thursday opposing two proposed fracked-gas pipelines: Dominion Energy's Atlantic Coast Pipeline and EQT's Mountain Valley Pipeline. These pipelines would cross through pristine areas of Virginia, taking private property by use of eminent domain, removing mountain ridgetops and threatening valuable drinking water resources. The veterans view this as contrary to their service to protect and defend the freedom and security of American citizens.

Keep reading...
Show less
By Paul Brown
The food industry and big agricultural concerns are driving climate change and at the same time threatening to undermine efforts to feed the world's growing population, according to GRAIN, an organization that supports small farmers.
Particularly singled out for criticism are the large chemical fertilizer producers that have gained access to the United Nations talks on climate change. GRAIN accuses them of behaving like the fossil fuel companies did in the 1990s, pushing false information in the hope of delaying real action on climate change.
Keep reading...
Show less
May. 24, 2017 06:55PM EST
By Sydney Robinson
President Trump has no doubt been given a long list of extravagant, elaborate gifts in his lifetime, but the gift given to him today by Pope Francis may not make it on his most favorite list.
Keep reading...
Show less
May. 24, 2017 07:17PM EST
By John Rogers
Maybe it's because I first started working on clean energy while serving in the Peace Corps he founded, or maybe it's my years of working on these issues from his home state. But I can't help thinking about the 100th anniversary of John F. Kennedy's birth, and connecting his stirring rhetoric to the energy challenges of our times.
Here's what our 35th president might have said about the challenges of energy transition and the opportunities in clean energy:
"Change is the law of life. And those who look only to the past or present are certain to miss the future."
Keep reading...
Show less


Get EcoWatch in your inbox