5 GMO Myths Debunked by Vandana Shiva
1. Myth of the Green Revolution
I wrote a book for the United Nations University, "The Violence of the Green Revolution," which has been republished by many publishers globally, including the Kentucky University Press. Extracts from the book are available on Google.
Nothing green in #GreenRevolution—No reason why #India should face #hunger & #FarmersSuicides http://t.co/mLzyoHtJhQ pic.twitter.com/U5MhkGV7zl
— Seed Freedom (@occupytheseed) August 15, 2015

My study was reinforced by the study done by Dr. Jatindar Bajaj, with whom I did MSc Hons in Physics from Punjab University in 1973. His study comparing pre and post Green Revolution performance showed that the rate of growth of aggregate crop production was higher in the years before the Green Revolution was introduced (1967-68) than after it.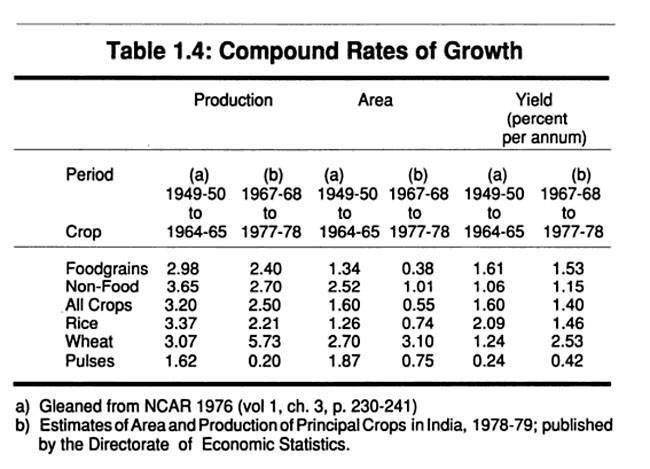 The Green Revolution did not save India from famine, as the proponents of Industrial Agriculture and GMO technology would argue, in fact the Green Revolution reduced India's production. For more information about the Green Revolution read, Nothing Green in the Green Revolution in India Today.
2. Myth of GMO Golden Rice as a Solution to Malnutrition
Here is our analysis establishing that our indigenous biodiversity and knowledge is far superior than Golden Rice to address malnutrition. Syngenta owns Golden Rice. It's promotion as the fruits of public sector research are a blatant lie and an attempt to mislead people across the world.
Further, the Golden Rice paper had to be retracted, any fabricated claims made based on the paper do not stand.
3. Myth that Obesity is the Only Disease Related to Food
The epidemic of cancer has affected the farmers of Punjab because of pesticides. It has affected farmers of West UP. In a single village, our recent field survey revealed that there were 100 cancer victims. The farmers are getting into debt and committing suicide buying the pesticides and the citizens are dying of cancer because of the same poisons.
This is why we started the Anna Swaraj Abhiyan 2020 from Meerut, the sacred land of our first movement of independence.
Our book Health Per Acre shows we can feed two India's with nourishing, poison free food through organic.
Our book Wealth Per Acre, for which the Forward was written by the Hon Agriculture Minister, Shri Radha Mohan Singh, shows how the negative externalities of farming with poisons are costing the country $1.26 trillion annually.
4. Myth of Safety
While the literature on biosafety is vast and I was appointed as a member of the expert group on biosafety by UNEP to create the framework for the International Law on Biosafety, two recent publications show that the assumption of safety and "substantial equivalence" is false.
One study is from the Norwegian Government, another by an Indian scientist from MIT who invented email.
New research is showing that there is no evidence of GMO safety.
Research is also showing the falseness of the assumption of substantial equivalence.
5. Myth of the GMOs Story as One of Science
The GMO story is not one of science, but of an unscientific and illegal takeover of our seeds and food.
YOU MIGHT ALSO LIKE
Vandana Shiva: There Is No Reason Why India Should Face Hunger and Farmers Should Commit Suicide
Scotland Bans the Growing of Genetically Modified Crops
Vandana Shiva: 'We Must End Monsanto's Colonization, Its Enslavement of Farmers'
www.youtube.com
Volkswagen is bringing back its hippie-approved minivan but with a 21st century upgrade—the new I.D. Buzz is all-electric.
The concept car was first revealed at the Detroit Auto Show in January and now the German automaker is officially putting its reinvigorated Microbus into production.
Keep reading...
Show less
I have asked repeatedly to have my short interview clip removed from this film. The director refuses. He believes his film is fair and balanced. I do not.

I am often interviewed (see media) and hardly ever quoted incorrectly or out of context. This film is one of those rare exceptions.
Keep reading...
Show less
Top of JPMorgan Chase Tower, Dallas, Texas. Joe Mabel / Wikimedia
Keep reading...
Show less
Cupping symptoms associated with dicamba damage on a cucumber plant. University of Arkansas.
Arkansas farmers filed a class-action lawsuit last week against Monsanto and German chemical company BASF, alleging that the companies' dicamba-based herbicides caused damage to their properties.
The plaintiffs claim that Monsanto and BASF implemented and controlled the dicamba crop system, releasing seed technology without a corresponding, safe and approved herbicide.
Keep reading...
Show less
Cup and bubblegum corals found in Northeast U.S. Canyons, the Atlantic's first marine monument. NOAA
Interior Sec. Ryan Zinke, who recently recommended a reduction in the size of the 1.35 million acre Bears Ears National Monument to President Trump, is advocating for more drilling and mining on public lands and waters.
The former Montana Rep. told Reuters that the development of America's protected federal lands could help the country become a "dominant" global energy force.
Keep reading...
Show less
Gage Skidmore / Flickr (CC BY-SA 2.0)
Dozens of scientists on the U.S. Environmental Protection Agency's (EPA) Board of Scientific Counselors and board subcommittees have been informed that they will not be renewed for their roles advising the agency, the Washington Post reported.
Keep reading...
Show less
www.youtube.com
Worried about the future of the Great Barrier Reef? If so, you're not alone.
Many publications have already written obituaries for the reef, despite the fact that it is not completely dead. Thanks to this video via Vox for sounding the alarm on this critical issue, before it's too late.
Keep reading...
Show less
Mike Mozart
By Olga V. Naidenko, Ph.D.
In a landmark rule with global repercussions, California state scientists are preparing to issue the world's first health guideline for Monsanto's glyphosate herbicide based on its cancer risk. The state's proposed safe level is more than 100 times lower than the U.S. Environmental Protection Agency's (EPA) legal allowance for the average-sized American.
Keep reading...
Show less
www.youtube.com
By Bob Henson
A high risk of life-threatening flooding continues on Wednesday over parts of the central Gulf Coast as Tropical Storm Cindy lumbers toward shore. The greatest flood threat will be across low-lying areas of far southern Mississippi and Alabama, according to the NWS/NOAA Weather Prediction Center. A second area with a moderate flood risk lies across far southeast Texas and southwest Louisiana.
Keep reading...
Show less