This website uses cookies to ensure you get the best experience while browsing it. By clicking 'Got It' you're accepting these terms.
5 GMO Myths Debunked by Vandana Shiva
Aug. 17, 2015 10:38AM EST
Food
1. Myth of the Green Revolution
I wrote a book for the United Nations University, "The Violence of the Green Revolution," which has been republished by many publishers globally, including the Kentucky University Press. Extracts from the book are available on Google.
Nothing green in #GreenRevolution—No reason why #India should face #hunger & #FarmersSuicides http://t.co/mLzyoHtJhQ pic.twitter.com/U5MhkGV7zl
— Seed Freedom (@occupytheseed) August 15, 2015

My study was reinforced by the study done by Dr. Jatindar Bajaj, with whom I did MSc Hons in Physics from Punjab University in 1973. His study comparing pre and post Green Revolution performance showed that the rate of growth of aggregate crop production was higher in the years before the Green Revolution was introduced (1967-68) than after it.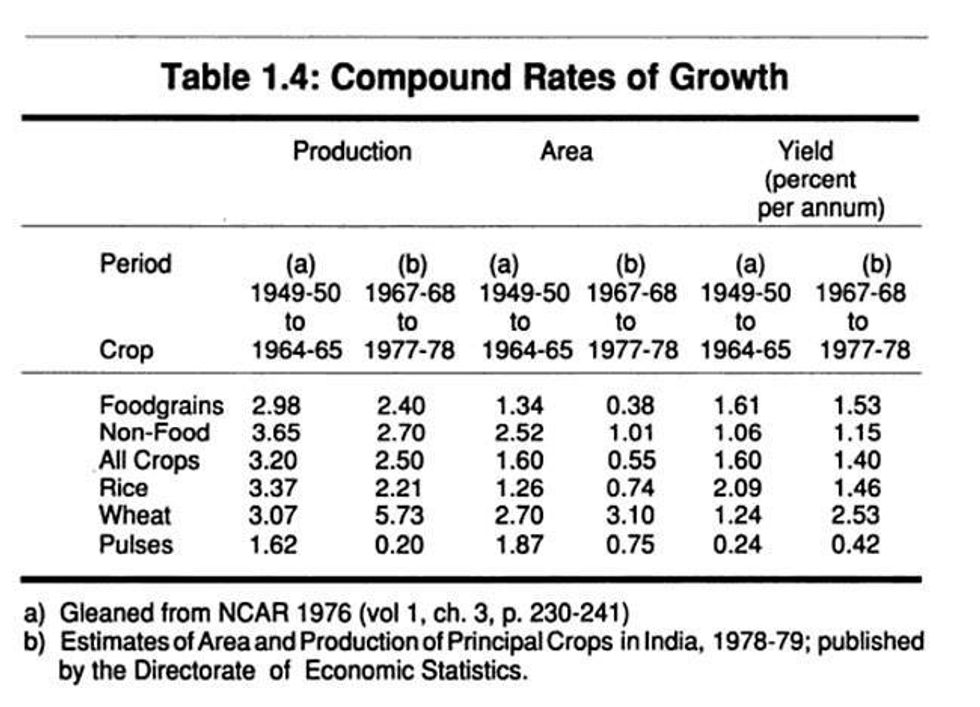 The Green Revolution did not save India from famine, as the proponents of Industrial Agriculture and GMO technology would argue, in fact the Green Revolution reduced India's production. For more information about the Green Revolution read, Nothing Green in the Green Revolution in India Today.
2. Myth of GMO Golden Rice as a Solution to Malnutrition
Here is our analysis establishing that our indigenous biodiversity and knowledge is far superior than Golden Rice to address malnutrition. Syngenta owns Golden Rice. It's promotion as the fruits of public sector research are a blatant lie and an attempt to mislead people across the world.
Further, the Golden Rice paper had to be retracted, any fabricated claims made based on the paper do not stand.
3. Myth that Obesity is the Only Disease Related to Food
The epidemic of cancer has affected the farmers of Punjab because of pesticides. It has affected farmers of West UP. In a single village, our recent field survey revealed that there were 100 cancer victims. The farmers are getting into debt and committing suicide buying the pesticides and the citizens are dying of cancer because of the same poisons.
This is why we started the Anna Swaraj Abhiyan 2020 from Meerut, the sacred land of our first movement of independence.
Our book Health Per Acre shows we can feed two India's with nourishing, poison free food through organic.
Our book Wealth Per Acre, for which the Forward was written by the Hon Agriculture Minister, Shri Radha Mohan Singh, shows how the negative externalities of farming with poisons are costing the country $1.26 trillion annually.
4. Myth of Safety
While the literature on biosafety is vast and I was appointed as a member of the expert group on biosafety by UNEP to create the framework for the International Law on Biosafety, two recent publications show that the assumption of safety and "substantial equivalence" is false.
One study is from the Norwegian Government, another by an Indian scientist from MIT who invented email.
New research is showing that there is no evidence of GMO safety.
Research is also showing the falseness of the assumption of substantial equivalence.
5. Myth of the GMOs Story as One of Science
The GMO story is not one of science, but of an unscientific and illegal takeover of our seeds and food.
YOU MIGHT ALSO LIKE
Vandana Shiva: There Is No Reason Why India Should Face Hunger and Farmers Should Commit Suicide
Scotland Bans the Growing of Genetically Modified Crops
Vandana Shiva: 'We Must End Monsanto's Colonization, Its Enslavement of Farmers'
EcoWatch Daily Newsletter
A volcano erupts on New Zealand's Whakaari/White Island on Dec. 9, 2019.
Michael Schade / Twitter
A powerful volcano on Monday rocked an uninhabited island frequented by tourists about 30 miles off New Zealand's coast. Authorities have confirmed that five people died. They expect that number to rise as some are missing and police officials issued a statement that flights around the islands revealed "no signs of life had been seen at any point,", as The Guardian reported.
Guardians of the Forest monitor passersby entering Juracal Village in Araribóia Indigenous Reserve, Maranhão, Brazil on Aug. 8, 2015. Bonnie Jo Mount / The Washington Post via Getty Images
Two indigenous leaders were killed in a drive-by shooting in Northeast Brazil Saturday, and two others were injured.
Human activity is smothering the ocean, the largest study of its kind has found, and it poses a major threat to marine life.
Pexels
Up to 20% of people may have a food addiction or exhibit addictive-like eating behavior.
Spiced hot chocolate. Lilechka75 / iStock / Getty Images
Food is the cornerstone of the holiday season. It brings friends and family together to share memories, cultural traditions, and great flavors.