5 Fatal Flaws in California's New Fracking Regulations
Dec. 18, 2012 04:54PM EST
Energy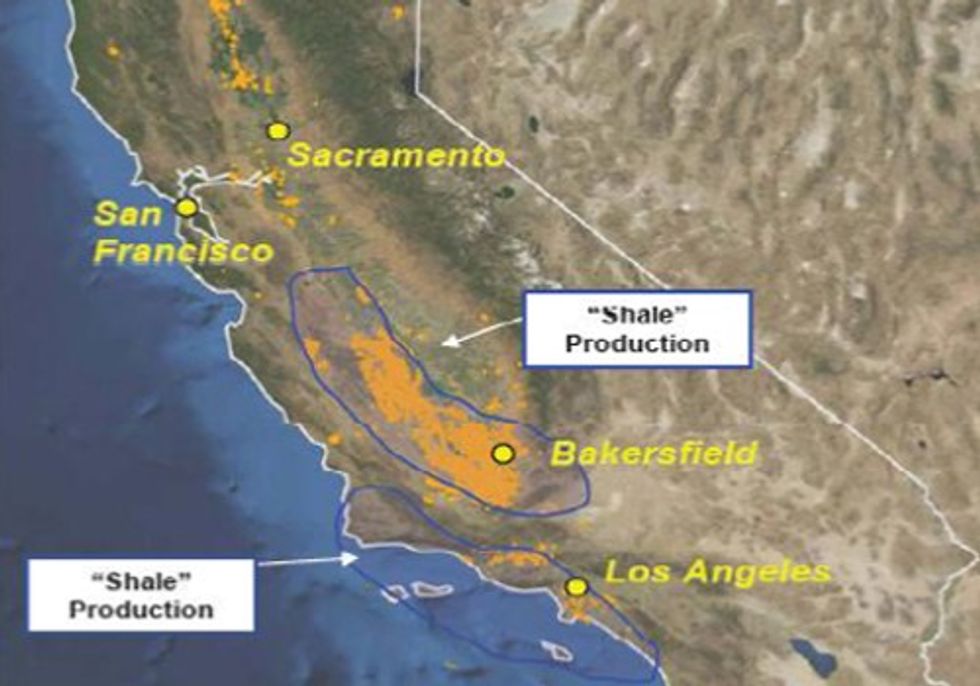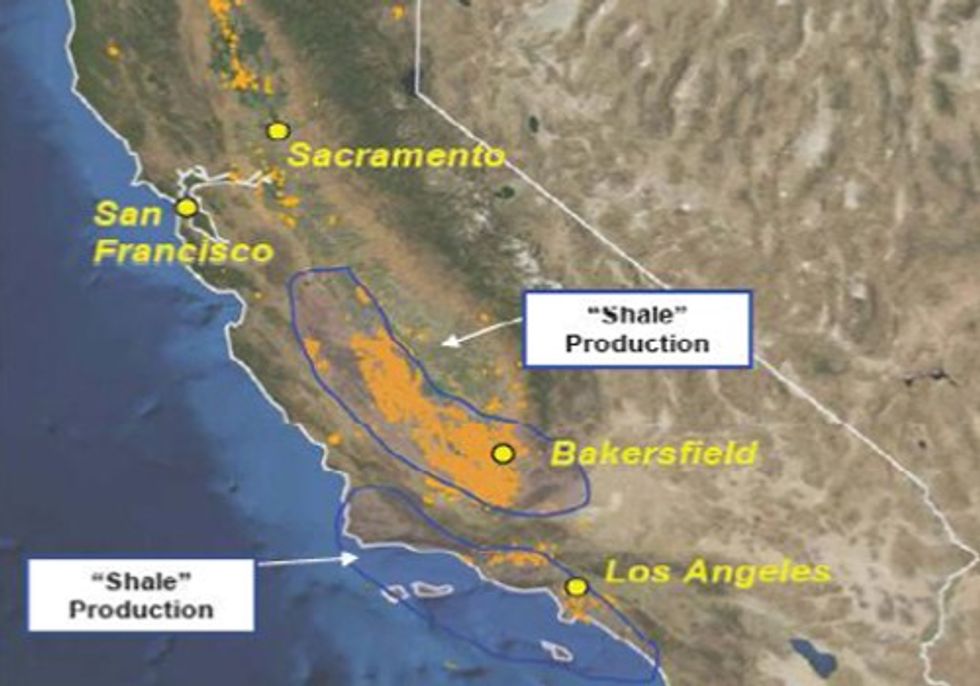 Proposed regulations meant to govern fracking in California would do little to protect the state's environment, wildlife, climate and public health, according to an analysis by the Center for Biological Diversity. Fracking—currently unmonitored in California—uses huge volumes of water mixed with dangerous chemicals to blast open rock formations and extract oil and gas. Hundreds of wells have been fracked in California in recent years. Today's draft proposal by California's Division of Oil, Gas, and Geothermal Resources was supposed to be the first step in explicitly regulating this controversial practice.
 
"The Department of Conservation's draft fracking rules do almost nothing to protect our air, water and climate," said Kassie Siegel, director of the Center for Biological Diversity's Climate Law Institute. "California faces huge environmental risks unless state officials halt this dangerous fracking boom."
 
Among the biggest flaws in California's draft fracking regulations:
 
1. Little regulatory protection for air, water and climate: The state's draft regulations do nothing to protect people living near fracked wells from air pollutants that increase risks of cancer and respiratory illness. They do not protect residents from exposure to and contamination by the large volume of toxic wastewater fracking produces. They do not require well operators to use devices to capture methane—a potent greenhouse gas. The regulations utterly ignore seismic risks, which science increasingly suggests are linked to fracking. Operators are even given five days to report an unauthorized release of chemical-laden fracking fluids.
 
2. No requirement to collect and disclose baseline data needed for effective regulation: Well operators would not be required to collect basic air quality and water quality data prior to fracking that is needed to effectively verify no damages occur from fracking.
 
3. Huge "Trade Secrets" loophole allows well operators to avoid disclosing use of dangerous fracking chemicals: Oil and gas companies could avoid disclosure merely by claiming that maintaining the secrecy of their chemical formulas gives them a competitive advantage. Health professionals would be required to sign a confidentiality agreement before obtaining the information to treat patients harmed by fracking chemicals.
 
4. No direct notification to people with homes or drinking water wells next to fracking wells: Oil and gas companies need only give state regulators 10 days notice of their fracking plans, and regulators need only give the public three days notice that fracking will occur by posting information to its website.
 
5. Public notification to occur on industry-linked website: California's draft regulations require well operators to report fracking on FracFocus.org, a website with ties to the oil and gas industry that does not provide real transparency and accountability.
 
"These draft regulations would keep California's fracking shrouded in secrecy and do little to contain the many threats posed by fracking," Siegel said. "These regulations are going to have to be completely rewritten if the goal is to provide real protection for our air, water, and communities."
 
Current California law already sets forth permitting requirements for subsurface injection that, if enforced, would preclude fracking, but the new regulations would remove fracking from this program.
 
"Because fracking is not allowed under the current but unenforced regulations, this proposal is worse than nothing," said Siegel.
 
Fracking has been tied to water and air pollution in other states, and it releases huge quantities of methane, a potent greenhouse gas. More than 600 wells in at least nine California counties were fracked in 2011 alone, and recent advances in fracking techniques are driving a growing interest in the Monterey Shale, a geological formation holding an estimated 14 billion barrels of oil.
Visit EcoWatch's FRACKING page for more related news on this topic.
——–
Click here to sign a petition to tell the Bureau of Land Management to issue strong rules for federal fracking leases on public lands.

EcoWatch Daily Newsletter