This website uses cookies to ensure you get the best experience while browsing it. By clicking 'Got It' you're accepting these terms.
5 Essential Oil Recipes for All Your Spring Cleaning
Apr. 13, 2016 01:25PM EST
Health + Wellness
Have you started your spring cleaning? It can be a daunting task–especially when you know there's dust, dirt and germs lurking everywhere.
Certain essential oils that have antimicrobial properties can help you get your entire home spic and span in a natural, chemical-free way. Best of all, you can choose what scents you like best and combine them to take advantage of their unique properties and make your whole home smell better than ever.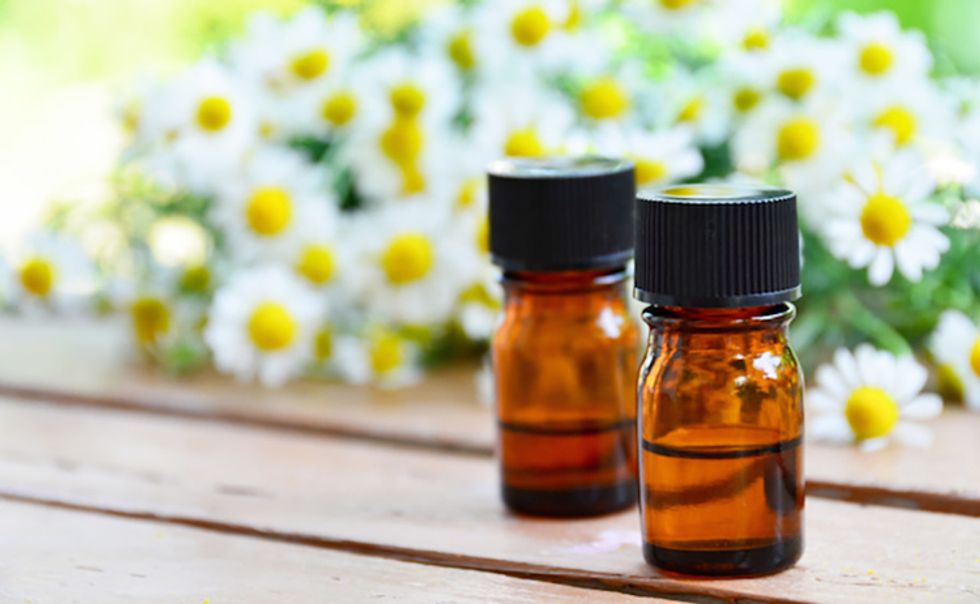 Here are a few suggestions for some common household chores you may be planning to tackle this spring:
1. Combine eucalyptus, tea tree and lemon essential oil as a fragrant spray for your closets.
Spring is always a great time to go through your closets so you can toss what you don't wear anymore and stock it with all your clothing for warmer weather. Since closets are one of those dark, crowded areas where the air can get kind of stale, you can grab a spray bottle, fill it with 1 1/2 cup of water plus eight drops each of eucalyptus, tea tree and lemon essential oil—and then give your closet a thorough spray to freshen it up.
2. Use plain old water, vinegar and your favorite citrus essential oil to wash windows and window sills.
It's refreshing to open the windows to let the spring breeze air into your home, but this can also bring your attention to how dirty and dusty they may be after a long winter. Mix 1 1/2 cup white vinegar with 1 cup water and eight drops each of lemon, grapefruit, wild orange, lime or a combination of these all in a spray bottle for a beautifully fragrant and effective solution to wash and wipe down all your windows.
3. Create a mixture of wild orange, sandalwood and clove essential oil to wipe down doorknobs, handles, buttons and switches.
We all know that germs spread easily when infected people touch things that other people touch. It's time to kill off any signs of cold and flu season for good by wiping down anything that's regularly touched by multiple people with a mixture of water and bacteria-fighting essential oils. Eight drops each of wild orange, sandalwood and clove diluted in 1 cup of water will smell amazing and kill anything nasty that's lingering on stuff in your home.
4. Add lemon essential oil to some tissues or cotton balls to add to your vacuum cleaner's canister. 
Lemon essential oil is one of those super powerful oils that has antibacterial, antifungal, antiviral and antibiotic properties. By sticking a few tissues or cotton balls soaked with 5 to 10 drops of lemon essential oil into the canister of your vacuum, the oil will diffuse throughout your home and eliminate that dusty vacuum cleaner smell.
5. Fill a bucket with water, vinegar and peppermint or lemon essential oil to mop your floors.
Believe it or not, essential oils are versatile enough to work on almost any type of flooring including hardwood, tile, linoleum, ceramic, vinyl and laminate. Since spring is when all the critters wake up and sometimes make their way into our homes, peppermint oil will be your best friend in helping you ward off mice, ants and other insects. You could also use lemon essential oil if you're intention is to disinfect. Add 1 cup vinegar plus 15 to 20 drops of essential oil to a bucket of water and get mopping.
Before purchasing essential oils, make sure to do your research. The most inexpensive varieties are used for aromatherapy and aren't nearly as pure as therapeutic grade oils. Find out more about what you need to consider when shopping around for essential oils.
YOU MIGHT ALSO LIKE
5 Ways Fruit and Veggies Can Replace Medications
8 Disturbing Facts About Monsanto's Evil Twin—The Chemical Fertilizer Industry
12 Fruits and Veggies You Should Always Buy Organic
EcoWatch Daily Newsletter
A new report spotlights a U.N. estimate that at least 275 million people rely on healthy coral reefs. A sea turtle near the Heron Island in the Great Barrier Reef is seen above. THE OCEAN AGENCY / XL CATLIN SEAVIEW SURVEY
In a new report about how the world's coral reefs face "the combined threats of climate change, pollution, and overfishing" — endangering the future of marine biodiversity — a London-based nonprofit calls for greater global efforts to end the climate crisis and ensure the survival of these vital underwater ecosystems.
Half of the extracted resources used were sand, clay, gravel and cement, seen above, for building, along with the other minerals that produce fertilizer. Cavan Images / Cavan / Getty Images
The world is using up more and more resources and global recycling is falling. That's the grim takeaway from a new report by the Circle Economy think tank, which found that the world used up more than 110 billion tons, or 100.6 billion metric tons, of natural resources, as Agence France-Presse (AFP) reported.
By Gero Rueter
Heating with coal, oil and natural gas accounts for around a quarter of global greenhouse gas emissions. But that's something we can change, says Wolfgang Feist, founder of the Passive House Institute in the western German city of Darmstadt.

By George Citroner
Recent research finds that official government figures may be underestimating drug deaths by half.
Researchers estimate that 142,000 people died due to drug use in 2016.
Drug use decreases life expectancy after age 15 by 1.4 years for men and by just under 1 year for women, on average.
Government records may be severely underreporting how many Americans die from drug use, according to a new study by researchers from the University of Pennsylvania and Georgetown University.
Water coolers in front of shut-off water fountains at Center School in Stow, MA on Sept. 4, 2019 after elevated levels of PFAS were found in the water. David L. Ryan / The Boston Globe via Getty Images
In a new nationwide assessment of drinking water systems, the Environmental Working Group found that toxic fluorinated chemicals known as PFAS are far more prevalent than previously thought.