This website uses cookies to ensure you get the best experience while browsing it. By clicking 'Got It' you're accepting these terms.
5 Essential Oil Recipes for All Your Spring Cleaning
Apr. 13, 2016 01:25PM EST
Health + Wellness
Have you started your spring cleaning? It can be a daunting task–especially when you know there's dust, dirt and germs lurking everywhere.
Certain essential oils that have antimicrobial properties can help you get your entire home spic and span in a natural, chemical-free way. Best of all, you can choose what scents you like best and combine them to take advantage of their unique properties and make your whole home smell better than ever.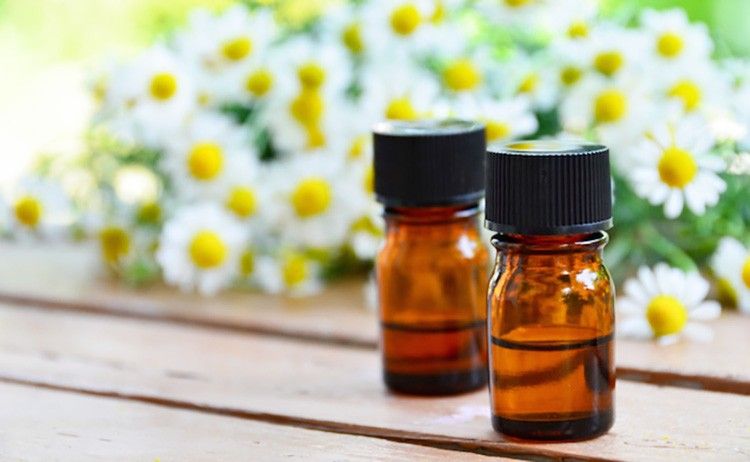 Here are a few suggestions for some common household chores you may be planning to tackle this spring:
1. Combine eucalyptus, tea tree and lemon essential oil as a fragrant spray for your closets.
Spring is always a great time to go through your closets so you can toss what you don't wear anymore and stock it with all your clothing for warmer weather. Since closets are one of those dark, crowded areas where the air can get kind of stale, you can grab a spray bottle, fill it with 1 1/2 cup of water plus eight drops each of eucalyptus, tea tree and lemon essential oil—and then give your closet a thorough spray to freshen it up.
2. Use plain old water, vinegar and your favorite citrus essential oil to wash windows and window sills.
It's refreshing to open the windows to let the spring breeze air into your home, but this can also bring your attention to how dirty and dusty they may be after a long winter. Mix 1 1/2 cup white vinegar with 1 cup water and eight drops each of lemon, grapefruit, wild orange, lime or a combination of these all in a spray bottle for a beautifully fragrant and effective solution to wash and wipe down all your windows.
3. Create a mixture of wild orange, sandalwood and clove essential oil to wipe down doorknobs, handles, buttons and switches.
We all know that germs spread easily when infected people touch things that other people touch. It's time to kill off any signs of cold and flu season for good by wiping down anything that's regularly touched by multiple people with a mixture of water and bacteria-fighting essential oils. Eight drops each of wild orange, sandalwood and clove diluted in 1 cup of water will smell amazing and kill anything nasty that's lingering on stuff in your home.
4. Add lemon essential oil to some tissues or cotton balls to add to your vacuum cleaner's canister. 
Lemon essential oil is one of those super powerful oils that has antibacterial, antifungal, antiviral and antibiotic properties. By sticking a few tissues or cotton balls soaked with 5 to 10 drops of lemon essential oil into the canister of your vacuum, the oil will diffuse throughout your home and eliminate that dusty vacuum cleaner smell.
5. Fill a bucket with water, vinegar and peppermint or lemon essential oil to mop your floors.
Believe it or not, essential oils are versatile enough to work on almost any type of flooring including hardwood, tile, linoleum, ceramic, vinyl and laminate. Since spring is when all the critters wake up and sometimes make their way into our homes, peppermint oil will be your best friend in helping you ward off mice, ants and other insects. You could also use lemon essential oil if you're intention is to disinfect. Add 1 cup vinegar plus 15 to 20 drops of essential oil to a bucket of water and get mopping.
Before purchasing essential oils, make sure to do your research. The most inexpensive varieties are used for aromatherapy and aren't nearly as pure as therapeutic grade oils. Find out more about what you need to consider when shopping around for essential oils.
YOU MIGHT ALSO LIKE
5 Ways Fruit and Veggies Can Replace Medications
8 Disturbing Facts About Monsanto's Evil Twin—The Chemical Fertilizer Industry
12 Fruits and Veggies You Should Always Buy Organic
EcoWatch Daily Newsletter
Tuna auctions are a tourist spectacle in Tokyo. Outside the city's most famous fish market, long queues of visitors hoping for a glimpse of the action begin to form at 5 a.m. The attraction is so popular that last October the Tsukiji fish market, in operation since 1935, moved out from the city center to the district of Toyosu to cope with the crowds.

gmnicholas / E+ / Getty Images
Kristan Porter grew up in a fishing family in the fishing community of Cutler, Maine, where he says all roads lead to one career path: fishing. (Porter's father was the family's lone exception. He suffered from terrible seasickness, and so became a carpenter.) The 49-year-old, who has been working on boats since he was a kid and fishing on his own since 1991, says that the recent warming of Maine's cool coastal waters has yielded unprecedented lobster landings.
Aerial view of lava flows from the eruption of volcano Kilauea on Hawaii, May 2018. Frizi / iStock / Getty Images
Hawaii's Kilauea volcano could be gearing up for an eruption after a pond of water was discovered inside its summit crater for the first time in recorded history, according to the AP.
The Eqip Sermia Glacier is seen behind a moraine left exposed by the glacier's retreat during unseasonably warm weather on Aug. 1 at Eqip Sermia, Greenland. Sean Gallup / Getty Images
hadynyah / E+ / Getty Images
By Johnny Wood
The Ganges is a lifeline for the people of India, spiritually and economically. On its journey from the Himalayas to the Bay of Bengal, it supports fishermen, farmers and an abundance of wildlife.
The river and its tributaries touch the lives of roughly 500 million people. But having flowed for millennia, today it is reaching its capacity for human and industrial waste, while simultaneously being drained for agriculture and municipal use.
Here are some of the challenges the river faces.
By Jake Johnson
As a growing number of states move to pass laws that would criminalize pipeline protests and hit demonstrators with years in prison, an audio recording obtained by The Intercept showed a representative of a powerful oil and gas lobbying group bragging about the industry's success in crafting anti-protest legislation behind closed doors.
Reposted with permission from our media associate Common Dreams.

DESIREE MARTIN / AFP / Getty Images
Wildfires raging on Gran Canaria, the second most populous of Spain's Canary Islands, have forced around 9,000 people to evacuate.