5 Celebrities Busted as Part of #DroughtShaming
Jul. 09, 2015 01:17PM EST
Climate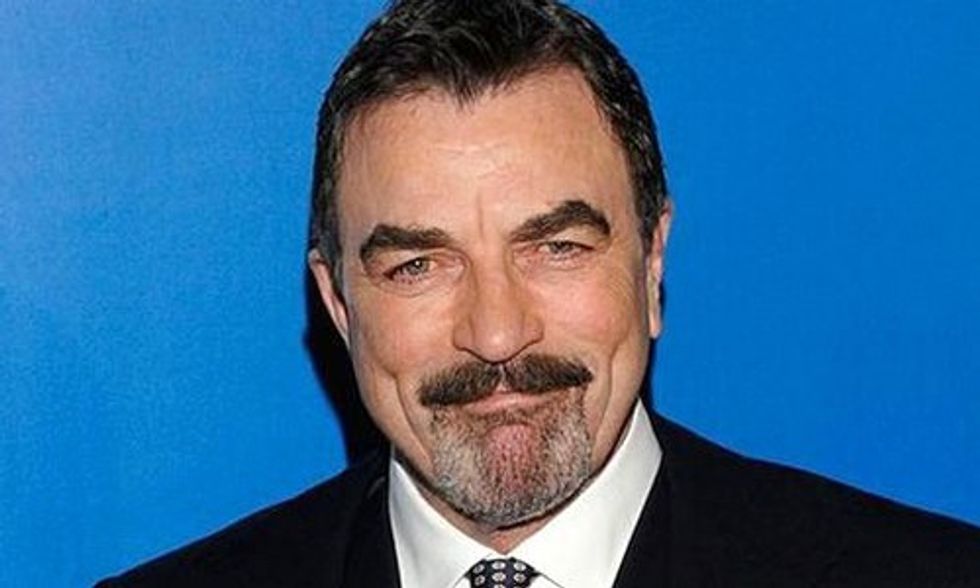 Californians reduced their overall water usage by 29 percent in May. This is impressive because it exceeds the mandatory 25 percent reduction set by Gov. Brown in April, which didn't even take effect until June. Still, California needs to continue to reduce its water use amidst an epic drought.
So, some Californians have taken to drought shaming people—even their own neighbors—for what they see as profligate water use. A quick search on Twitter of "#droughtshaming" will reveal how common the practice is.
Really?? 7900 Block of Fairchild in Winnetka. #droughtshaming @ericgarcetti pic.twitter.com/jztAPo071S

— DroughtShame (@DroughtShameApp) May 23, 2015
San Jose Mercury News reports that Southern California resident Tony Corcoran cruises wealthy communities like Beverly Hills and West Hollywood, looking for water wasters. He admits to posting more than 100 videos of water-wasters on YouTube—and he even includes their addresses. Corcoran is just one of many. Another California resident, Dan Estes, has designed a free app, DroughtShame, which records the time and place where people see water waste. And there are several other apps out there as well.
"I drought shamed the preschool next to my apartment," Estes told Mercury News. "Timer was off on their sprinklers. Those things were on for five hours, and the sidewalk was a river. I was non-confrontational, but at the same time, public."
Twenty minutes after he reported it, the sprinklers were shut off. But preschools wasting water aren't the easy targets. What everyone really hates to see is the rich and famous hogging all the water. It just really seems to piss people off. 
So without further ado, here are five celebrities who have become targets of drought shaming:
1. Tom Selleck is the most recent celebrity to fall victim to drought shaming. The actor has been accused of taking water from a Ventura County water district fire hydrant for use on his ranch. "The Calleguas Municipal Water District filed a complaint against Selleck and his wife, Jillie, that says the couple has stolen water from the district in Thousand Oaks more than a dozen times," reports KTLA 5 News. Selleck owns a 60-acre ranch with an avocado farm on part of the property.
#tomselleck in hot water as he's accused of stealing water! https://t.co/KD4YES6jgS #droughtshaming pic.twitter.com/E7gryPRI7A

— POPDUST (@Popdust) July 9, 2015
2. Kim Kardashian and Kanye West haven't been charged with stealing water from a fire hydrant (at least not yet), but their massive estate with a vibrant green lawn and what appears to be two swimming pools is enough to upset average Californians who feel the biggest water users need to cut back more than those whose water use pales in comparison.
Here's what celebrities lawns look like during #CaDrought. #Kardashian#KanyeWesthttp://t.co/ywjdP4DcNOpic.twitter.com/79tFTI8i5M — KenWayne (@KenWayneKTVU) May 11, 2015

Drought Shaming Is A Thing, And Celebrities Are The Main Targets http://t.co/uHK5v46Gckpic.twitter.com/KT2lJTooew — ELLE DECOR (@ELLEDECOR) July 9, 2015
3. Barbra Streisand was called out when aerial photos of her lush Malibu estate emerged on the Internet. In response, Streisand has let most of the lawn go brown, is installing a greywater system and rainwater cisterns, and she said she cut her water usage by more than 50 percent in the past few months, according to U.S. News.
Via Forrest Palmer: "I was flipping through the television channels not too long ago and I stopped for a couple... http://t.co/3nPJwSQW7T — Yvette Carnell (@YvetteDC) June 18, 2015
4. Not even the beloved Oprah could avoid the fiery wrath of drought shamers. An article in Gizmodo, If We're Going to Do Celebrity #DroughtShaming Let's Do It Right, explains part of the problem in calling out celebrities, such as Oprah, is that people are using outdated photos of their property and have not looked into whether or not the celebrity in question has changed his or her habits during the drought.
Oprah cares more about her lawn than you, California. http://t.co/9smOOzfDgv #droughtshaming pic.twitter.com/3QOXO1s3QZ — Hanna Welch (@hanna_welch) May 28, 2015
5. Yes, that's right. Californians even want the Playboy Mansion to face reality (at least when it comes to the drought).
As a bonus, I thought I'd throw in some rich people who aren't famous, but have some awesomely bad responses to being called out for using too much of the state's precious water resources. Steve Yuhas, a conservative talk radio host and resident of the uber wealthy community of Rancho Santa Fe, California, has made headlines for "throwing a big baby tantrum about drought cutbacks." His community is part of the Santa Fe Irrigation District, the water district with the highest water use in the state.
His own private oasis: Magazine mogul Hugh Hefner refuses to let the lawn at the Playboy Mansion go brown, even ... http://t.co/GPUjEXnAj6 — John Batista (@johnbatysta) May 11, 2015
People "should not be forced to live on property with brown lawns, golf on brown courses or apologize for wanting their gardens to be beautiful," Yuhas fumed on social media. "We pay significant property taxes based on where we live," he added in an interview. "And, no, we're not all equal when it comes to water."
Here's another person it's hard to feel bad for:
Can't not with the #droughtshaming: http://t.co/F9Osdcz6c4 pic.twitter.com/xIHJ6RmOm4 — Kelsey Keith (@kelseykeith) June 15, 2015
Gay Butler, quoted in the tweet above, is an interior decorator in Rancho Santa Fe, where the median income is $189,000. Butler says, "I think we're being overly penalized, and we're certainly being overly scrutinized by the world."
Here's her logic (via SF Weekly) for using all that water: "You could put 20 houses on my property, and they'd have families of at least four. In my house, there is only two of us, Butler said. So they'd be using a hell of a lot more water than we're using."
Hard to argue there ... or is it?
YOU MIGHT ALSO LIKE
Why Would 46 Senators Support Burning Trees for Electricity When It Contributes More to Climate Change Than Coal?
5 Extreme Weather Events Impacting the Planet
4 Ways the U.S. Can Rapidly Reduce Carbon Emissions and Grow the Economy
EcoWatch Daily Newsletter
Related Articles from EcoWatch
Recent Stories from EcoWatch