This website uses cookies to ensure you get the best experience while browsing it. By clicking 'Got It' you're accepting these terms.
5 Apps Revolutionizing How We Use Energy
Mar. 05, 2016 12:42PM EST
Business
Energy consumer technology is going through something of a revolution.
Firstly, it is becoming much easier to save energy—and therefore money—by using "smart" technology to switch off at peak times and switch on when power is cheap.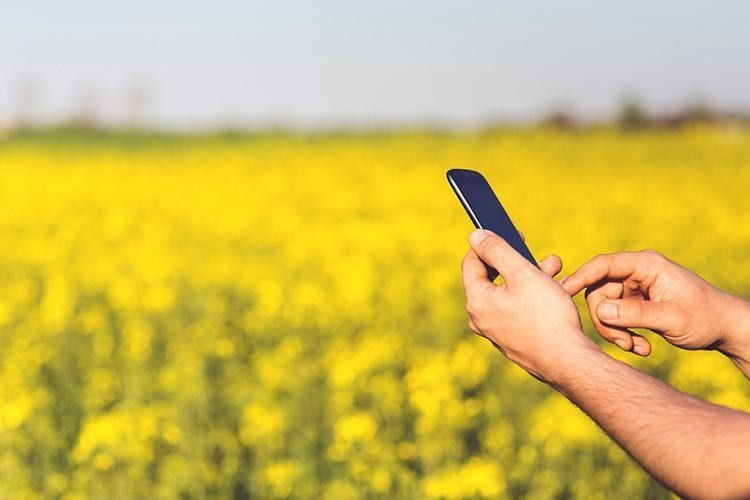 At the same time rooftop solar panels are becoming both more affordable and efficient, enabling customers to generate far more renewable energy than they need.
As a result home energy storage too is becoming increasingly available—with more companies joining Tesla in producing boiler-sized lithium-ion batteries to keep in their garages.
All of this can make traditional energy consumers savers and producers of energy—that they can sell back to the grid or even on to others who may be more in need of it at the time.
Now, obviously, like the BBC, we don't endorse any one app or piece of kit. Other app providers exist and they could well be better.
But for illustrative purposes here are five pieces of software—web applications or "apps"—creating a new generation of energy users and producers who have, on occasion, been given the truly horrible name of "prosumers."
1. Ohmconnect: Switch Off a Few Hours a Week, Get Sent a Check
Ohmconnect is an energy app start-up in California that helps customers save energy and earn money doing it.
It's designed for people getting energy from the grid and it works like this: You earn money by powering down gadgets in your home for about 30 minutes following a notification from the app. This can actually be as easy as turning off a few light switches.
If you have smart gadgets—like Nest thermostats or a Tesla Model S sitting in the garage—the app can also turn things down for you, so you don't even have to be home to clock up your #OhmHours.
You then get paid up—to $300 per year—with the added satisfaction that you've saved tonnes (literally) of CO2 emissions.
Everything is monitored through a simple mobile app and web dashboard. You can log in with Facebook or Google and even give #OhmHours to others as a referral.
You can get the detail on exactly how Ohmconnect are able to do this on their blog.
Meet Adam. Adam has a beard, likes trees and uses OhmConnect
Not long ago a group of American electric power producers got together to try to stop a rule that allows utility customers to be compensated for saving power at wholesale prices—which can spike to a few times above retail prices.
This obviously threatened the Ohmconnect business model.
But the U.S. Supreme Court ruled in January that utility customers who save energy at specific time are entitled to receive those payments.
OhmConnect is only currently available in California.
2. sonnenCommunity: "A Utility Without Power Plants"
Last year a German company called sonnenBatterie released a home energy storage battery to rival Tesla Energy's much-feted Powerwall.
And it all happened so fast—sonnenBatterie actually beat the long-trailed Powerwall to the U.S. retail market.
The big attraction with sonnenBatterie is that you can buy the full package—solar panels, inverters, control technology and of course the lithium-ion battery pack—for little more than 10,000 euros. (This is better than buying it all separately, although the battery isn't the biggest out there).
The company then set up sonnenCommunity—which is simply a virtual pool of people with these solar-plus-storage systems.
With this virtual network, system owners can connect others with the system to trade or share their excess solar power.
Everyone with a sonnenBatterie is in the network. The software calculates how much is fed into the grid by each user and gives the producer control over selling that on to others—whether they have a sonnenBatterie or not.
Mathias Block from the company—now just called sonnen—explains: "We're kind of an utility without power plants since we'll have thousands of small, decentralized and digital connected producers and consumers. Conventional producers of energy with their fossil and nuclear power and huge centralized plants won't be necessary anymore."
3. Local Volts: "Anyone Can Become an Energy Farmer"
Working on the same principle Australian start-up Local Volts is aiming to capitalize on this month's arrival of the Tesla home battery in Australia by creating a system whereby consumers can trade their surplus energy with other small-scale consumers.
Jitendra Tomar, from the Sydney-based startup, has said: "Anybody, whether you're big or small, whether you're a farmer or residential person, whether you're a high school or tennis club, can become an energy farmer."
This system also puts control in the hands of the purchaser, who can decide who they want to buy their energy from. Although this can be based on price, it may also be a good way to support your local solar panel-clad high school.
Although traditional energy utilities don't much like these new trends, the companies that manage distribution in Australia like Citipower and Powercor are taking up the challenge, celebrating the Aussie cities that share self-produced power power using their ready-to-go networks.
4. Entelligo: Lets Home Solar Salespeople Find You a Better Deal
This Amsterdam-based startup was founded by three Italians looking to help renewable energy salespeople sell you all the stuff you need to generate your own power.
Entelligo Pro is a mobile sales app that lets people selling renewable energy technologies calculate costs of solar panels and installation for a customer during their doorstep pitch.
It can provide graphs and other simple visual data to show the customer how much money and CO2 they can save—and it'll even create a digital sales proposal the customer can sign on the spot.
But ultimately they want to network all local or national suppliers of various home energy services together—so the iPad-wielding salespeople will eventually work in real time with local solar panel manufacturers and installation companies to offer combined services at the cheapest possible prices.
They also want to use the simpler bits of this system to create another app—called Entelligo Home, due to be released in spring 2016—that will let a householder do this themselves, even contacting a local solar provider if they want to get up and running.
5. Google's Project Sunroof: Google Map Your Solar Potential
In energy app terms this is an oldie but a goodie. It's a web application within which you simply enter your zip code—and in seconds you'll have an estimate of how solar might work on your roof.
Launched in summer 2015 in Google's home state of California, Project Sunroof already serves a number of cities across the U.S.
Because it's Google, it's likely to roll out and internationalize faster than some of the others—and will likely producing a multiplier effect for the likes of Entelligo, sonnenCommunity and Local Volts.
YOU MIGHT ALSO LIKE
China's Coal Use and Carbon Emissions Fall as Renewables Have Record-Breaking Year
100% Renewable Energy Is Possible, Here's How
World's Carbon Budget Is Only Half as Big as Thought
EcoWatch Daily Newsletter

georgeclerk / E+ / Getty Images
By Jennifer Molidor
One million species are at risk of extinction from human activity, warns a recent study by scientists with the United Nations. We need to cut greenhouse gas pollution across all sectors to avoid catastrophic climate change — and we need to do it fast, said the Intergovernmental Panel on Climate Change.
This research should serve as a rallying cry for polluting industries to make major changes now. Yet the agriculture industry continues to lag behind.
Edwin Remsburg / VW Pics / Getty Images
Botswana, home to one third of Africa's elephants, announced Wednesday that it was lifting its ban on the hunting of the large mammals.
"The Ministry of Environment, Natural Resources Conservation and Tourism wishes to inform the public that following extensive consultations with all stakeholders, the Government of Botswana has taken a decision to lift the hunting suspension," the government announced in a press release shared on social media.
Pxhere
By Richard Denison
Readers of this blog know how concerned EDF is over the Trump EPA's approval of many dozens of new chemicals based on its mere "expectation" that workers across supply chains will always employ personal protective equipment (PPE) just because it is recommended in the manufacturer's non-binding safety data sheet (SDS).
By Grant Smith
From 2009 to 2012, Gregory Jaczko was chairman of the Nuclear Regulatory Commission, which approves nuclear power plant designs and sets safety standards for plants. But he now says that nuclear power is too dangerous and expensive — and not part of the answer to the climate crisis.
A lake in Rocky Mountain National Park. Brett Walton / Circle of Blue
By Brett Walton
When Greg Wetherbee sat in front of the microscope recently, he was looking for fragments of metals or coal, particles that might indicate the source of airborne nitrogen pollution in Rocky Mountain National Park. What caught his eye, though, were the plastics.
Gabriele Holtermann Gorden / Pacific Press / LightRocket / Getty Images
In a big victory for animals, Prada has announced that it's ending its use of fur! It joins Coach, Jean Paul Gaultier, Giorgio Armani, Versace, Ralph Lauren, Vivienne Westwood, Michael Kors, Donna Karan and many others PETA has pushed toward a ban.
This is a victory more than a decade in the making. PETA and our international affiliates have crashed Prada's catwalks with anti-fur signs, held eye-catching demonstrations all around the world, and sent the company loads of information about the fur industry. In 2018, actor and animal rights advocate Pamela Anderson sent a letter on PETA's behalf urging Miuccia Prada to commit to leaving fur out of all future collections, and the iconic designer has finally listened.
Amer Ghazzal / Barcroft Media / Getty Images
If people in three European countries want to fight the climate crisis, they need to chill out more.
That's the conclusion of a new study from think tank Autonomy, which found that Germany, the UK and Sweden all needed to drastically reduce their workweeks to fight climate change.
Amazon Employees for Climate Justice held a press conference after the annual shareholder meeting on May 22. Amazon Employees for Climate Justice