Adventure
Mar. 12, 2016 10:50AM EST
5 Adventurous Reasons You've Got to Visit Sedona
If you've never been to Sedona, Arizona, you should add it to your bucket list. It's been said that "God created the Grand Canyon, but he lives in Sedona." I don't know about all that, but it's definitely worth a visit.
Its stunning red rock formations serve as a backdrop for all kinds of fun activities, from hiking and biking to wine tastings and soothing spa treatments.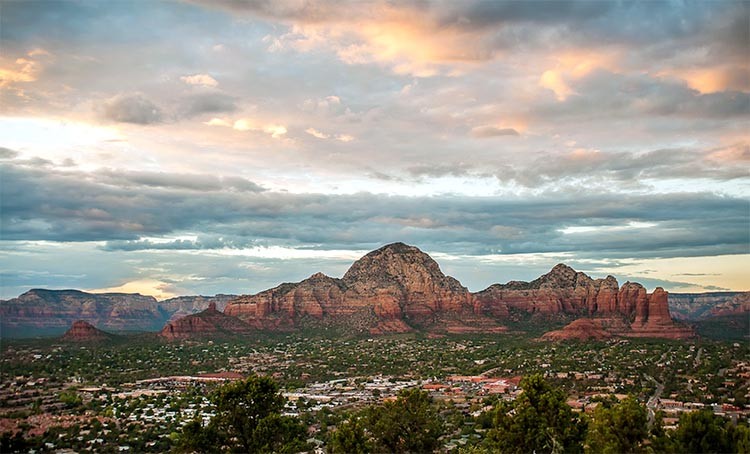 Here are five great reasons to visit Sedona:
1. Endless Outdoor Adventure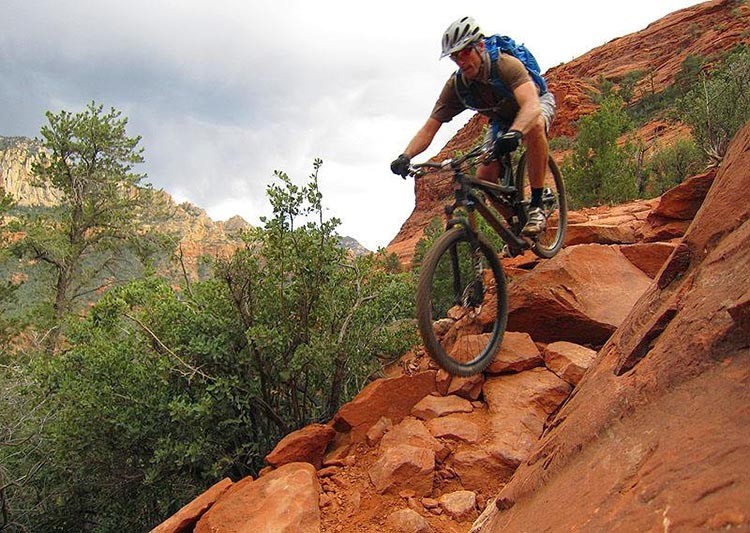 Surrounded by 1.8 million acres of national forest land, four wilderness areas and two state parks, Sedona has so many things to do: hiking, biking, climbing, rafting, kayaking, you name it.
With more than 120 trails in Sedona, there's plenty to explore. And Sedona has recently emerged as the "new mountain bike mecca," according to Outside. In fact, the city hosted a mountain bike festival last weekend.
"One of the best things about Sedona is the variety," Matt Mcfee, whose company Hermosa Tours guides visiting riders, told Outside. "There's trail for everyone, and you can't call any of it, even the easy stuff, boring."
Looking for a more relaxed adventure? Then, check out Sedona Adventure Tours' "Water to Wine Tour," where you'll float the Verde River before indulging in a wine tasting at the Alcantara Vineyards.
2. Stay and Play Year-Round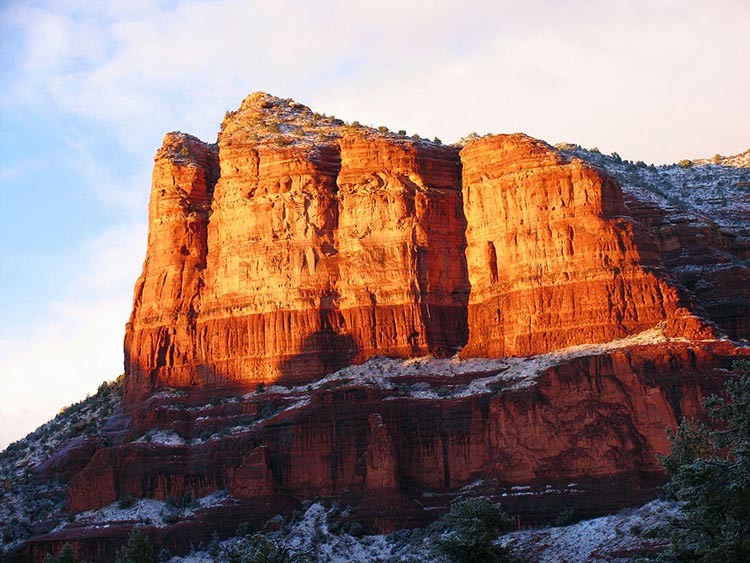 One might argue Sedona is even more beautiful in the winter. Its far less crowded in the winter months. And visitors will enjoy ample sunshine, mild temperatures and might even get the chance to see the red rocks dusted by snow.
After a brisk hike or bike ride, visitors can unwind in the city's funky boutiques, galleries and spas.
3. Sedona is a Very Spiritual Place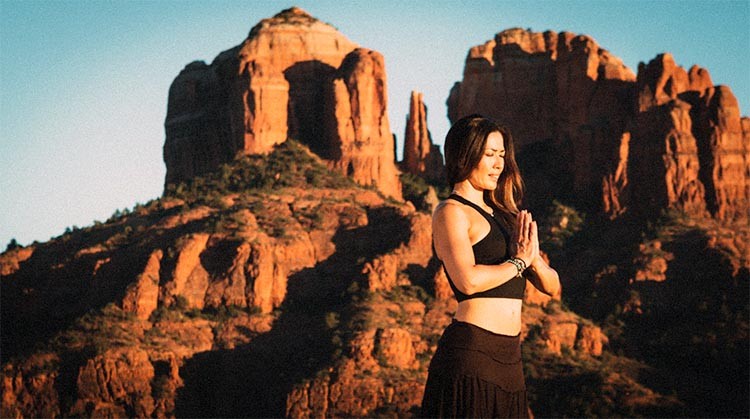 "Regarded by Native Americans as sacred, Sedona continues to be recognized as a place of healing and spiritual renewal," Visit Sedona said. "Many come to experience the vortex energy centers of Sedona."
No matter what, you are bound to get some rest and relaxation there. Sedona is home to "mystical bazaars" with psychic readers, yoga studios and spas offering massages, reiki and other healing therapies.
4. There's a Festival for Everyone in Sedona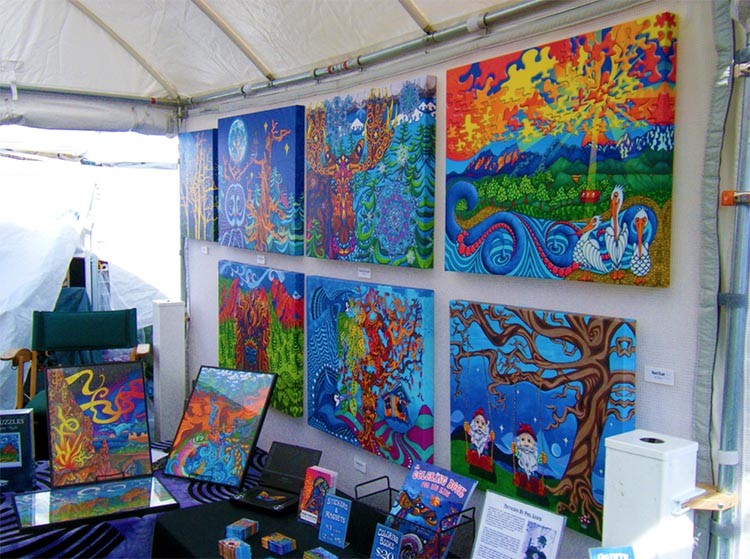 There's the previously mentioned mountain bike festival. But there's also an arts festival, a film festival and a yoga festival. Not enough for you? There's also a wine festival, a beer festival and many more annual events.
Some of the more uncommon festivals include a Dia de los Muertos celebration, Red Rocks Oktoberfest, and Bike and Brew Fest.
5. The Sunrises and Sunsets Are Breathtaking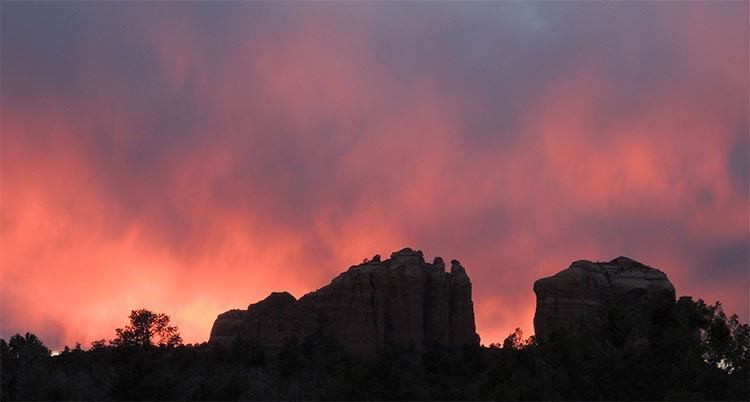 The pictures really speak for themselves. And while it's hard to find a bad spot to watch the sunrise or sunset in Sedona, there are some spots that offer particularly stunning views.
Somehow still not sold on Sedona? Then, watch this promo video from Visit Sedona:
YOU MIGHT ALSO LIKE
Hottest and Driest Place in North America Is Experiencing a Rare and Spectacular 'Super Bloom'
12 Breathtaking Photos of Yellowstone National Park
6 Island Hikes to Add to Your Bucket List
World's First and Only Sunglasses Made From 100% Reclaimed Fishing Nets
Stephane Bidouze / Shutterstock
Last week, the Trump administration announced a repeal of the bottled water ban throughout our national park system.

Amidst the current political turbulence among a series of hot button issues this decision might seem trivial, but it's really not. Here's why:
Keep reading...
Show less
Greater Sage Grouse. Bureau of Land Management
The Center for Biological Diversity and the Sierra Club lodged formal comments with the federal government Monday opposing a massive gas fracking project that spans 220 square miles of public land in Wyoming south of Yellowstone National Park.
The Normally Pressured Lance gas field would destroy wildlife habitat and worsen ozone pollution, a major cause of childhood asthma, in areas already suffering from extreme air pollution.
Keep reading...
Show less
College of the Atlantic / Flickr
Sierra magazine, the national magazine of the Sierra Club, released on Tuesday its eleventh annual "Cool Schools" ranking of North America's greenest colleges and universities.
Sierra received complete surveys from a record-breaking 227 schools—in 36 states, the District of Columbia, and for the first time ever, Canada.
Keep reading...
Show less
Oil in the Niger Delta. Amnesty International Canada
By Andy Rowell
The decades-long struggle for social and environmental justice in the Niger Delta continues, largely unseen by the wider world.
On Aug. 11, hundreds of people from the Niger Delta stormed the Belema flow station gas plant owned by Shell in the Rivers State region of the Delta. The plant transports crude oil to the Bonny Light export terminal, from where it is shipped overseas.
Keep reading...
Show less
Rainforest Action Network / Flickr

The National Academy of Sciences, Engineering and Medicine said in a statement the Interior Department has directed it to cease its study on the potential health risks for people living near surface coal mines in Central Appalachia.
The Interior Department, which committed more than $1 million to the study last year, has begun an agency-wide review of grants over $100,000 because of the "Department's changing budget situation."
Keep reading...
Show less
California Energy Commission
California and North Carolina's electricity grids faced no disruptions during Monday's solar eclipse, which many saw as a test for the future when solar power will command a greater share of the energy mix.
"It bodes well for renewable energy on the grid during an event like this," said Eric Schmitt, a vice-president at California Independent System Operator that delivers most of the state's electricity.
Keep reading...
Show less
Bob Wick / Bureau of Land Management
Keep reading...
Show less
www.youtube.com
Are you ready to watch the Great American Eclipse of 2017? Will you be in the path of totality? Do you have your safety glasses ready?
Well, however you decide to watch the solar eclipse today, NASA TV will be showing the "Eclipse Across America" with live video of the celestial event. The feed is already live with lots of handy information about today's unprecedented eclipse. So be sure to watch above.
Enjoy!