44 Senators Behind Keystone Bill Took $22.3 Million in Campaign Cash from Big Oil
Jan. 30, 2012 09:36PM EST
Energy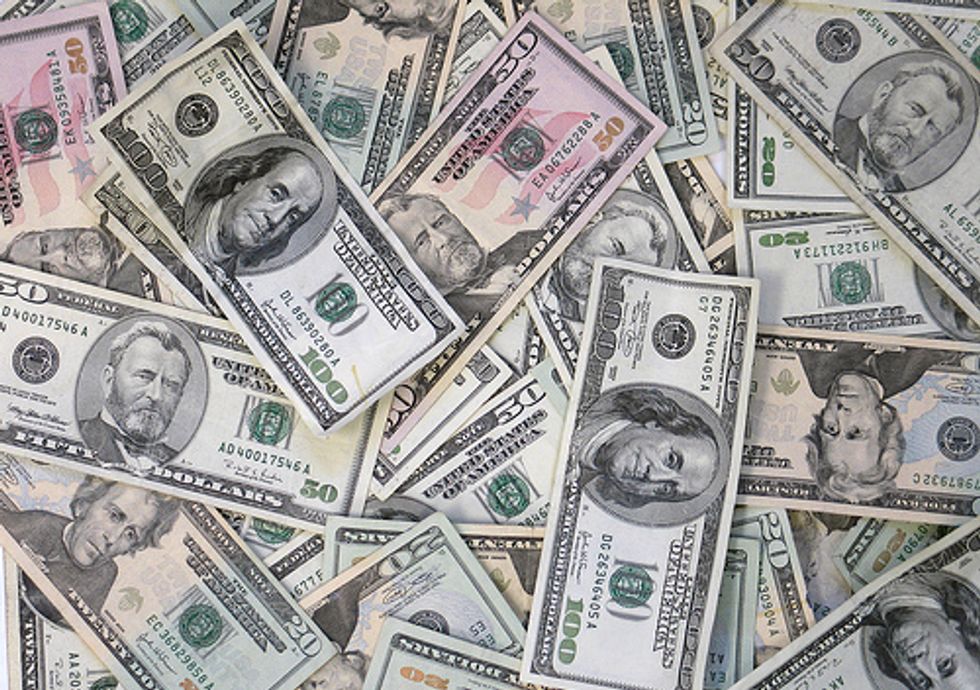 Forty-four Senators who introduced legislation today backing the controversial Keystone XL pipeline received $22.3 million in campaign contributions from the oil and gas industry since 1989, according to analysis by 350.org and Public Campaign Action Fund. The figures reflected data coded by the nonpartisan Center for Responsive Politics and available on their website and include contributions through Sept. 30, 2011. Fourth quarter filings are due to the Federal Election Commission tomorrow.
The bill, which was announced on Jan. 30 by Sen. Orrin Hatch (R-Utah) and cosponsored by 42 GOP senators and one Democratic Senator, would approve the Keystone XL project despite the Obama Administration's rejection of its permit following months of intensifying protest against it and studies downplaying its potential economic impact.
"We no longer can just accept business as usual on Capitol Hill—the idea that the fossil fuel lobby puts a quarter in the slot, turns the handle, and gets a shiny toy has to come to an end," said Bill McKibben, founder of 350.org. "The nation's top scientists, not to mention ten recent winners of the Nobel Peace Prize, have explained why this is a lousy idea. That should speak as loudly as campaign cash."
The analysis of campaign donations for the cosponsors found that seven of them have taken more than one million dollars over their careers from the oil industry. The cosponsors collectively received more than $1.1 million over the first three quarters of 2011, the last data available in advance of tomorrow's FEC deadline.
"The introduction of this Keystone bill is not about jobs for Americans, it's about these Senators' trying to protect their own jobs," commented David Donnelly, national campaigns director of Public Campaign Action Fund. "They're looking out for themselves, paying back their Big Oil donors, and trying to cash in for more Big Oil money."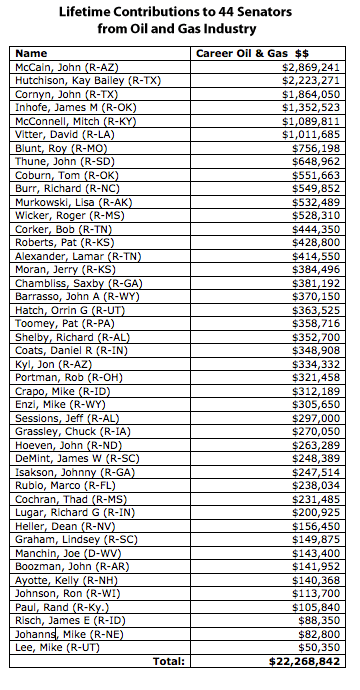 --------
350.org is an international climate campaign that has helped lead protests against the Keystone XL pipeline. 350 parts per million is the safe upper limit of carbon dioxide in the atmosphere according to the latest science (we're now at 392 ppm).
Public Campaign Action Fund works to hold politicians who are against comprehensive campaign finance reform accountable for where they get their political donations.
EcoWatch Daily Newsletter