This website uses cookies to ensure you get the best experience while browsing it. By clicking 'Got It' you're accepting these terms.
4 Ways Exxon Stopped Action on Climate Change
Nov. 27, 2015 11:25AM EST
Climate
In the last few months, exposé after exposé has uncovered how Exxon knew about the dangerous reality of climate change before the media, politicians and just about everyone else. But instead of doing the right thing or even just sitting on its evidence, Exxon did something much more insidious. It tried to hide the truth from all of us.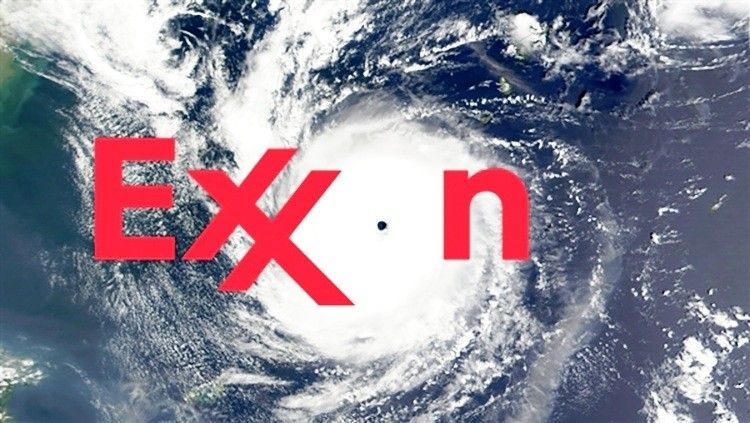 As we approach COP21, a global meeting to address the climate crisis, let's take a look back on four examples of how far Exxon has gone to stop climate action:
1. That Time Exxon Learned in 1982 That Climate Change Would Lead to Environmental Catastrophe
As early as 1977, Exxon's own scientists were researching human-caused global warming. Exxon dedicated a substantial research budget to studying carbon emissions, developed sophisticated models and published its findings in peer reviewed journals. By 1982, an internal company report told Exxon management "there are some potentially catastrophic events that must be considered … Once the effects are measurable, they might not be reversible."
So Exxon knew. But instead of acting to protect the planet, Exxon acted to protect its profits. It spent the next three decades funding and spreading climate denial. Exxon funded groups like ALEC, the Heartland Institute and the Advancement of Sound Science Coalition—all of which ran successful public climate denial campaigns. The Advancement of Sound Science got its start challenging the dangers of secondhand smoke, so climate denialism wasn't a big stretch. And ALEC—a climate-denying front group that peddles its pro-corporate legislation to U.S. statehouses—spread misinformation so egregious that Shell's investors forced the oil giant to cut ties.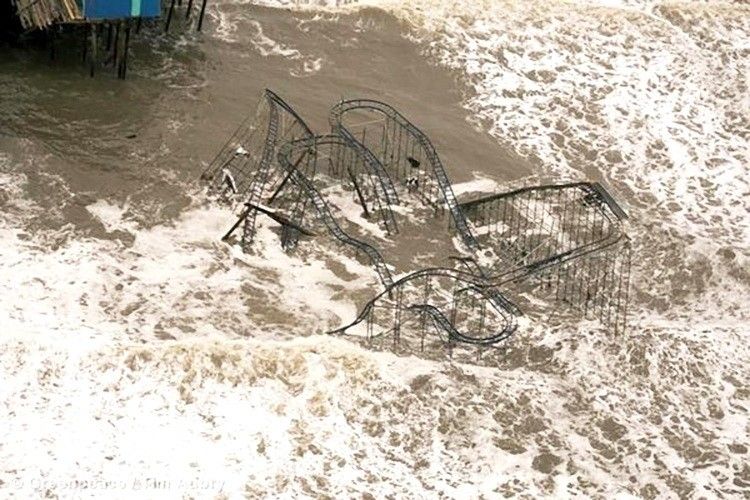 Now, the catastrophic events Exxon predicted are here. But Exxon continues to fund climate denialism to this day.
2. That Time Exxon Paid for a PR Strategy to Convince the World Climate Change Wasn't Real 
Of course, Exxon isn't alone in funding and spreading climate denialism. In 1988, Exxon joined a group of fossil fuel companies and industry front groups organized by the American Petroleum Institute to create the Global Climate Science Communications Plan. The group spent $2 million dollars on a plan to get the average citizens and the media to "'understand' (recognize) uncertainties" in climate science and for these uncertainties become part of the "'conventional wisdom.'" That "uncertainty" set the planet back decades in terms of climate change policy—and it's one reason people who don't believe in science can run for president in the U.S.
3. That Time ExxonMobil Got the U.S. to Withdraw From the Kyoto Protocol
For decades, Mobil—and then ExxonMobil—ran a weekly "advertorial" on the opinion page of the New York Times. After the 2000 election, these advertorials practically became a guidebook for the new Bush administration.
In January 2001, an Exxon advertorial called the Kyoto Protocol "unrealistic" and "economically damaging" because of its "fundamental flaws." When President Bush gave his now-infamous June 2001 speech on climate change, he echoed Exxon—calling the policy "unrealistic," "fatally flawed in fundamental ways" and said it would have had a "negative economic impact."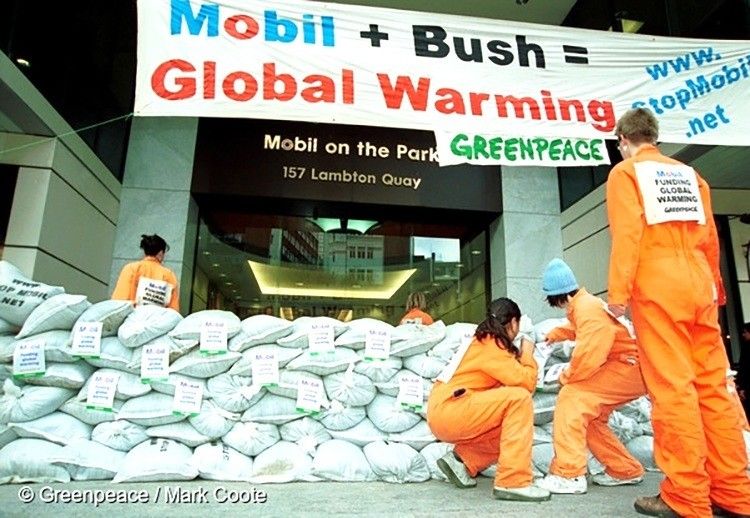 The harm this caused to the planet is undeniable.
 4. That Time Exxon Called the Current New York Attorney General Investigation Into Its Deception a "Distraction"
 "I really don't want this to be a distraction." That's ExxonMobil CEO Rex Tillerson talking about the New York Attorney General's investigation into Exxon's "possible climate change lies." Then there's Exxon flack Dick Keil, calling Sen. Sheldon Whitehouse's suggestion that Exxon be investigated for corruption "complete bullshit."
Tillerson sounds a lot like Tony "I'd like my life back" Hayward in the midst of the BP Deepwater Horizon spill. We can all sympathize with beleaguered CEOs in the middle of a corporate PR disaster, but the Exxon investigation is more than a distraction. The Attorney General is looking into Exxon's history of misleading statements on climate change, to investors and to the public. California and the Philippines might be next and the public is clamoring for a federal Department of Justice investigation. Rex Tillerson and Dick Keil might be in denial, but Exxon's woes aren't going anywhere.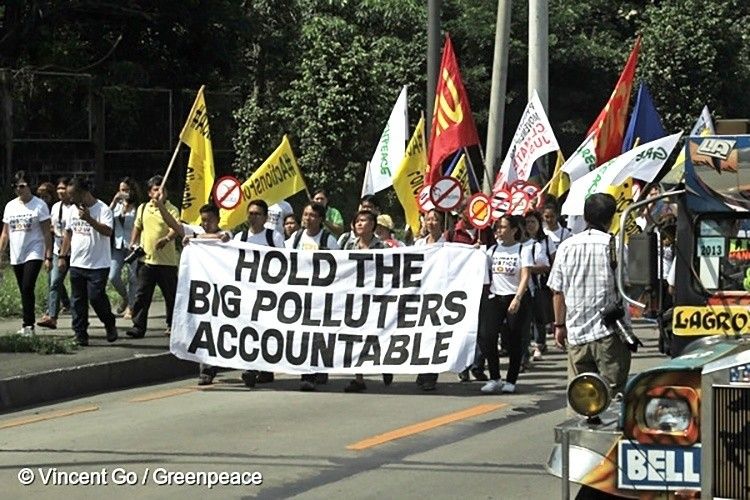 The truth is that ExxonMobil and other fossil fuel companies fueled climate debate for years knowing the harm it was causing. Join us and support an investigation into Exxon and other Big Oil companies now.
YOU MIGHT ALSO LIKE
Pope Francis: 'Catastrophic' Climate if Paris Talks Fail
Groups Demand French President Lift Ban on Climate Protests and Marches
World Begins to Turn Its Back on Carbon
100% Renewable-Powered World 'Technically Feasible and Economically Viable' by 2030
EcoWatch Daily Newsletter
Tuna auctions are a tourist spectacle in Tokyo. Outside the city's most famous fish market, long queues of visitors hoping for a glimpse of the action begin to form at 5 a.m. The attraction is so popular that last October the Tsukiji fish market, in operation since 1935, moved out from the city center to the district of Toyosu to cope with the crowds.

gmnicholas / E+ / Getty Images
Kristan Porter grew up in a fishing family in the fishing community of Cutler, Maine, where he says all roads lead to one career path: fishing. (Porter's father was the family's lone exception. He suffered from terrible seasickness, and so became a carpenter.) The 49-year-old, who has been working on boats since he was a kid and fishing on his own since 1991, says that the recent warming of Maine's cool coastal waters has yielded unprecedented lobster landings.
Nicole Greenfield is a writer at NRDC whose articles on religion, the environment, popular culture and social justice have appeared in many publications.
Aerial view of lava flows from the eruption of volcano Kilauea on Hawaii, May 2018. Frizi / iStock / Getty Images
Hawaii's Kilauea volcano could be gearing up for an eruption after a pond of water was discovered inside its summit crater for the first time in recorded history, according to the AP.
The Eqip Sermia Glacier is seen behind a moraine left exposed by the glacier's retreat during unseasonably warm weather on Aug. 1 at Eqip Sermia, Greenland. Sean Gallup / Getty Images
hadynyah / E+ / Getty Images
By Johnny Wood
The Ganges is a lifeline for the people of India, spiritually and economically. On its journey from the Himalayas to the Bay of Bengal, it supports fishermen, farmers and an abundance of wildlife.
The river and its tributaries touch the lives of roughly 500 million people. But having flowed for millennia, today it is reaching its capacity for human and industrial waste, while simultaneously being drained for agriculture and municipal use.
Here are some of the challenges the river faces.
Protesters gathered outside US Bank and Wells Fargo locations around the U.S. to protest investment in the Dakota Access Pipeline on Dec. 1, 2016. This photo is from a protest outside US Bank in south Minneapolis, Minnesota.
Fibonacci Blue / CC BY 2.0
By Jake Johnson
As a growing number of states move to pass laws that would criminalize pipeline protests and hit demonstrators with years in prison, an audio recording obtained by The Intercept showed a representative of a powerful oil and gas lobbying group bragging about the industry's success in crafting anti-protest legislation behind closed doors.
Reposted with permission from our media associate Common Dreams.

DESIREE MARTIN / AFP / Getty Images
Wildfires raging on Gran Canaria, the second most populous of Spain's Canary Islands, have forced around 9,000 people to evacuate.