4 Superfoods That Are Not Paleo
Jun. 26, 2014 04:28PM EST
Food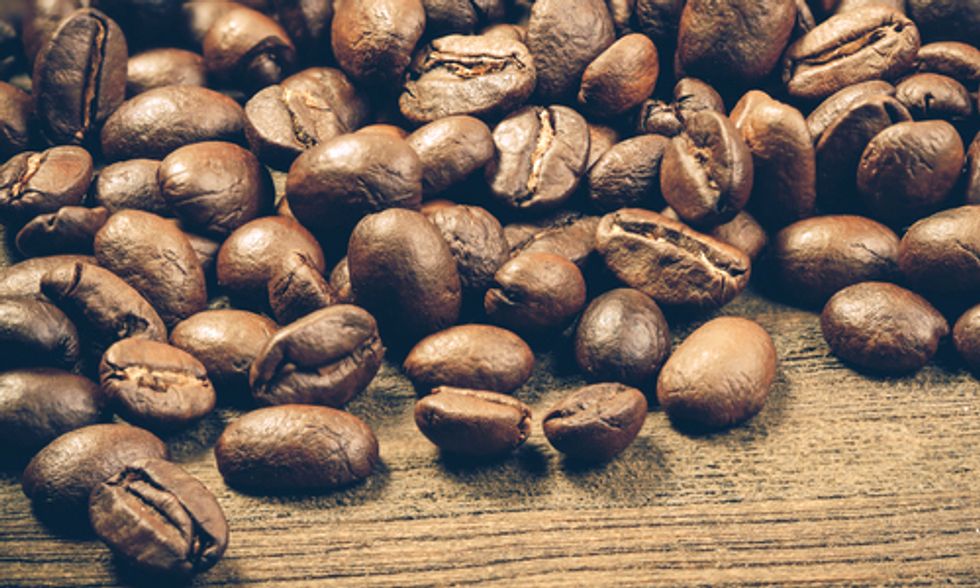 I like the idea behind the paleo diet.
It seems sensible to try to emulate the diet our ancestors ate while we were evolving. However, even though I like the idea, I don't like the way the diet is prescribed in many cases.
It seems to have gone beyond just science and started becoming more about ideology. There are many modern foods that are healthy, but actively discouraged on the paleo diet. I think this is a mistake.
Nutrition should be about science and doing what works best for the individual, NOT ideology or "nutriligion" as someone has called it.
Humans evolved eating a variety of foods and our genes have changed (not much, but some) since the paleolithic period. I think the idea of a paleo "template" is more reasonable. That is, eat the foods humans evolved eating, then add the modern foods that you like, tolerate and science has shown to be healthy.
Here are 4 foods that technically aren't paleo, but are still super healthy.
1. Full-Fat Dairy Products From Grass-Fed Cows
One of the pillars of a strict paleo diet is the elimination of all dairy products.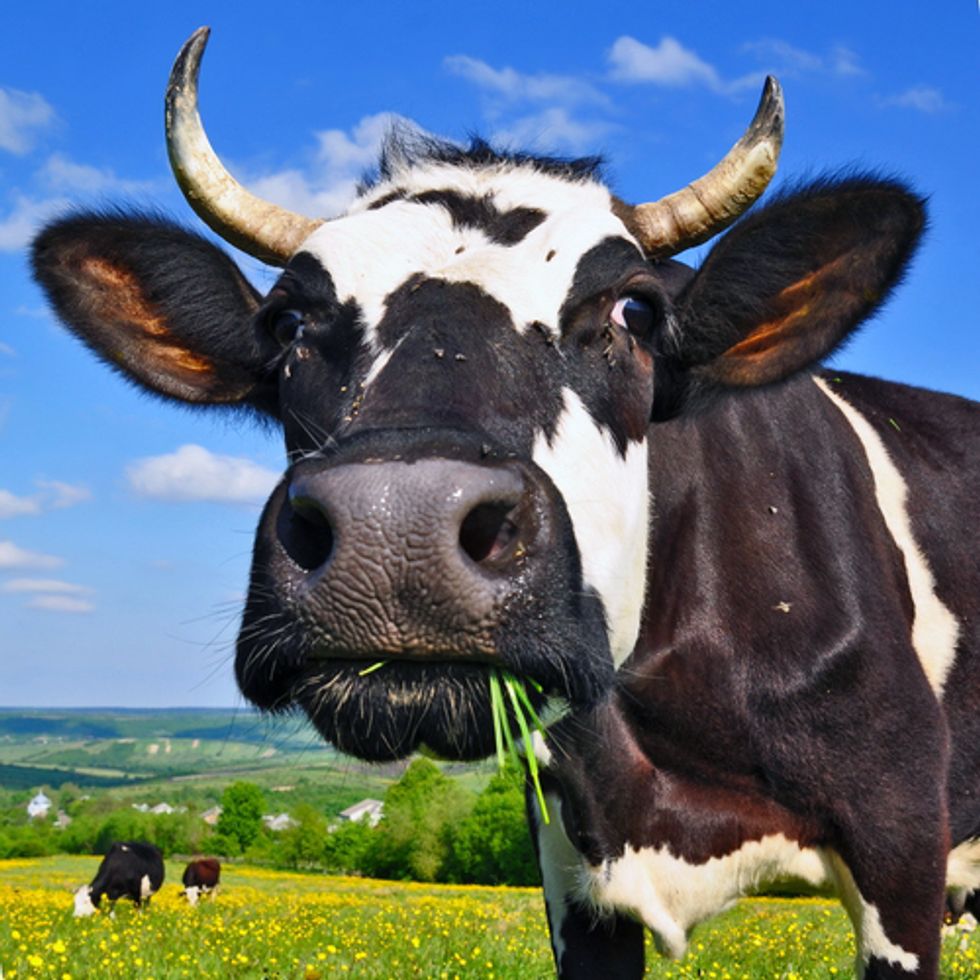 Photo credit: Shutterstock
I think this is a mistake, because plenty of people tolerate dairy just fine. Although a large part of the world is lactose intolerant, many populations have acquired an enzyme to break down and make full use of lactose, the main carbohydrate found in milk.
Full-fat dairy products are particularly healthy, as long as they come from grass-fed cows. This includes foods like butter, cheese and full-fat yogurt. Full-fat dairy contains bioactive fatty acids like butyrate, which is potently anti-inflammatory.
Best of all, full-fat dairy products are loaded with Vitamin K2, a powerful but often ignored nutrient that regulates calcium metabolism in the body. Most importantly, Vitamin K2 helps to keep calcium inside our bones and outside of our arteries.
Studies have shown that Vitamin K2 is highly protective against fractures (lowering the risk by 60-81 percent) and cardiovascular disease. The Rotterdam study showed that people who had the highest K2 intake had a 57 percent lower risk of heart disease and a 26 percent lower risk of death from all causes, over a 7-10 year period.
In countries where cows are largely grass-fed, consuming full-fat dairy products is linked to major reductions in the risk of heart disease. One study from Australia showed that those who ate the most full-fat dairy had a 69 percent lower risk of dying from heart disease than those who ate the least.
A lot people are concerned that because full-fat dairy is high in fat and calories, that it can cause weight gain. However, the evidence disagrees. In fact, eating dairy fat is linked to a reduced risk of obesity in numerous studies.
That being said, there are some people who can't tolerate dairy. If you get some sort of negative reaction from eating dairy products, then by all means avoid them. But for people who do tolerate and enjoy them, then there is absolutely no scientifically valid reason to avoid quality dairy products from grass-fed cows.
Bottom Line: Unprocessed, full-fat dairy products from grass-fed cows are incredibly healthy. They are high in important vitamins like Vitamin K2, as well as beneficial fatty acids like butyrate.
2. Dark Chocolate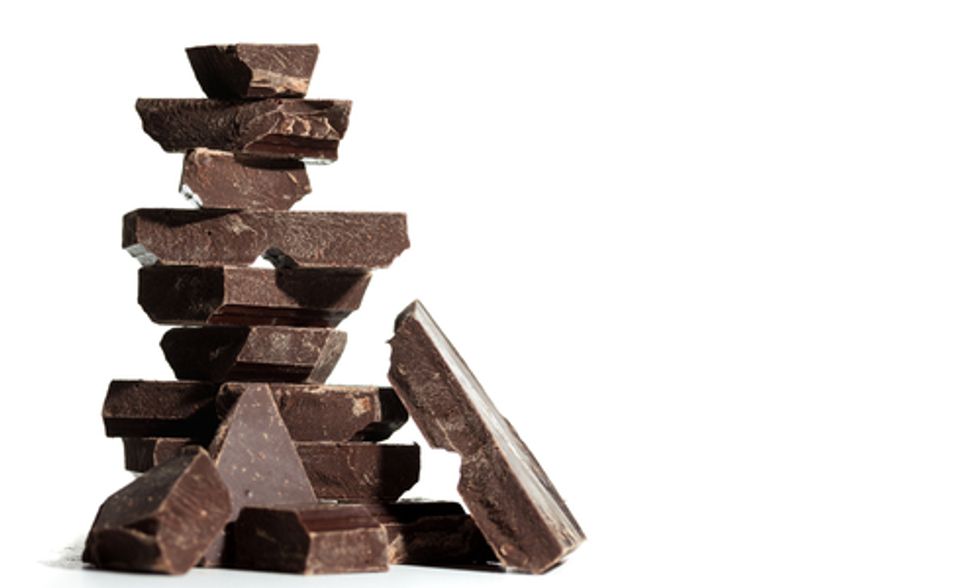 There are also studies showing that dark chocolate can reduce insulin resistance, a major risk factor for metabolic syndrome, type 2 diabetes and heart disease. Photo courtesy of Shutterstock
Dark chocolate is one of those rare indulgent foods that happen to be incredibly healthy and nutritious.
Derived from cocoa beans, it is one of the best sources of antioxidants in the world. One study showed that cocoa was even higher in antioxidants than blueberries and aςaí berries.
Dark chocolate is very high in fiber and minerals like magnesium, iron, copper, manganese and various others.
One problem with chocolate in general is that it often contains some sugar. However, if you choose dark chocolate with 70-85 percent (or higher) cocoa content, then the sugar amount will be minimal and the benefits will far outweigh the negatives.
There have actually been numerous studies on the health benefits of dark chocolate and cocoa, especially for heart and brain function. Dark chocolate and cocoa can lower blood pressure, raise HDL cholesterol and protect LDL particles from oxidative damage.
There are also studies showing that dark chocolate can reduce insulin resistance, a major risk factor for metabolic syndrome, type 2 diabetes and heart disease. In some studies, people who eat the most cocoa and dark chocolate have a 50-57 percent lower risk of heart disease, which is an insanely high number.
Of course, these types of studies are observational in nature and can not prove that the chocolate caused the reduction in risk. But given the confirmed effects on important risk factors like blood pressure, insulin resistance and LDL oxidation, I find it plausible that dark chocolate and cocoa could in fact reduce heart disease risk.
That being said, the benefits of dark chocolate don't end with the heart. There are also studies showing that it can cause major improvements in brain function (at least in the elderly) and give the skin natural protection against sunburn.
Dark chocolate wasn't available in the paleolithic period, but it's still one of the healthiest foods you can eat.
Just make sure to choose quality, organic dark chocolate with a high cocoa content, and don't eat a lot of it, think of it more as a supplement.
One or two squares per day or a few times per week should be enough.
Bottom Line: Dark chocolate is a "modern" food, but numerous studies show that it has powerful health benefits, especially for heart health.
3. White Potatoes
The original paleo diet book took a hard stance against potatoes.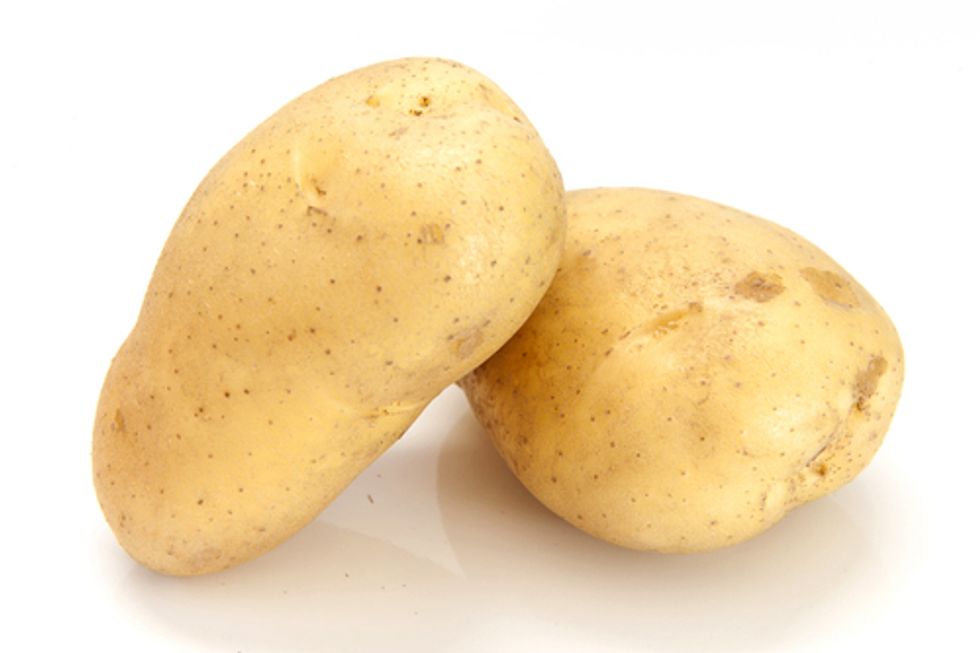 Photo credit: Shutterstock
I don't think this makes a lot of sense, because potatoes are a root vegetable that was available in the paleolithic period. Some other versions of paleo, like the Perfect Health Diet, actively encourage foods like potatoes, which they refer to as "safe" starches.
Potatoes are actually incredibly nutritious. A single potato contains lots of Vitamin C, potassium, magnesium, manganese, iron and various other nutrients. Really, potatoes contain almost every nutrient we need in some amount, including a decent amount of protein with all the essential amino acids.
There have even been accounts of people living on nothing but potatoes for long periods of time, without any apparent negative effects on health.
Another important feature of potatoes is that they may just be the most fulfilling food in existence. In fact, they score higher on a scale called the satiety index than any other food tested. What this means is that by eating potatoes, you will feel naturally full and end up eating less of other foods instead.
If you want to make your potatoes even healthier, you can allow them to cool after cooking them. This greatly increases the resistant starch content, which is a an indigestible type of starch that functions like soluble fiber.
The only problem with potatoes is the high carb content, so people who are on a very low-carb diet may want to avoid them. But for people who are active and metabolically healthy, potatoes are pretty close to being nature's perfect food.
It makes absolutely no sense why they shouldn't be allowed on a paleo diet. They're as "real" as a food can get.
Bottom Line: White potatoes were discouraged in the original version of the paleo diet. However, they are incredibly healthy, highly nutritious and among the most fulfilling foods in existence.
4. Coffee
Despite having been demonized in the past, studies have now shown that coffee is actually very healthy.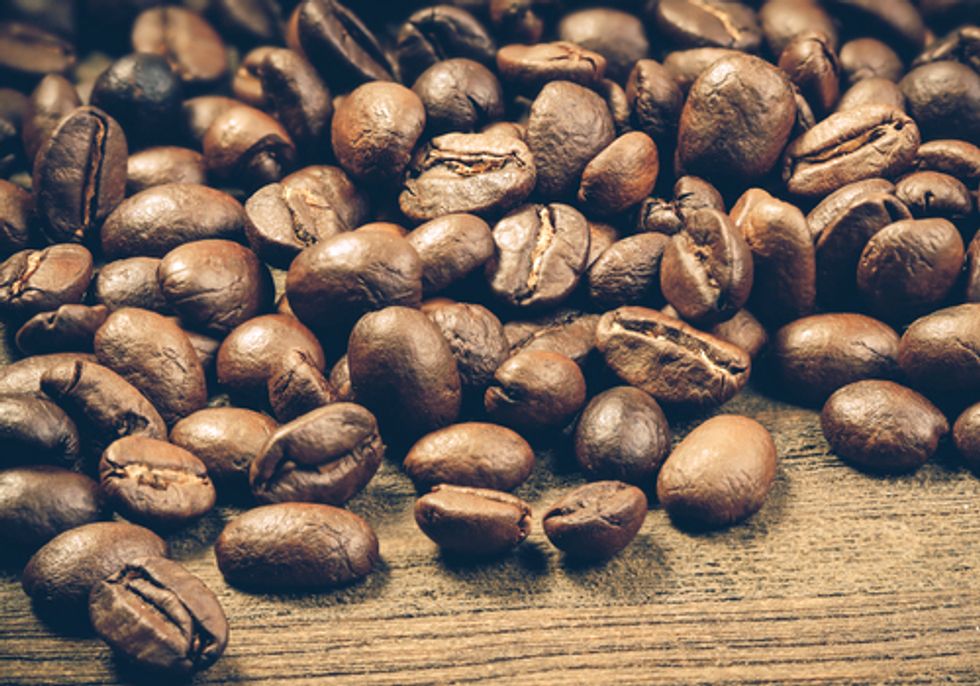 Photo credit: Shutterstock
It is loaded with antioxidants; people who eat a western diet actually get more antioxidants from coffee than fruits and vegetables, combined.
Studies have consistently linked coffee consumption to a lower risk of many diseases, especially type 2 diabetes, Parkinson's, Alzheimer's and liver diseases. Not only that, but numerous studies suggest that people who drink coffee live longer than people who don't.
Coffee is actively discouraged in the original paleo diet book, although others like The Primal Blueprint (my favorite version) do allow for coffee.
Although some people are overly sensitive to caffeine, most people can tolerate coffee just fine. As long as you don't drink too much and don't drink it late in the day (which can have negative effects on sleep), then there is absolutely NO reason to avoid coffee if you enjoy it.
Coffee was probably not consumed in the paleolithic period (neither was tea, for that matter), but it's still very healthy and incredibly enjoyable.
Just make sure to choose quality coffee and don't put sugar in it.
Take Home Message
The truth is, we don't even know exactly what our paleolithic ancestors ate and there is also no "one" type of paleo diet.
What people ate varied greatly between regions, depending on the food that was available at the time. Some ate a high-carb diet high in plants, others a low-carb diet high in animal foods.
The one thing we do know for certain is that paleolithic humans didn't eat anything made in a factory.
This includes refined sugar, refined grains, trans fats, veggie oils and any sort of processed food that is impossible to make naturally.
Humans evolved eating real food, plain and simple. That's what we should be focusing on.
It is a good idea to consider the foods humans evolved eating, because it is likely that these foods will be both safe and healthy for our bodies.
But there are plenty of "modern" foods that are healthy too. Just because it's new, doesn't mean it's bad.
If you enjoy a food, get good results eating it and science has shown it to be healthy, then avoiding it just because it isn't "paleo" according to some narrow definition of what that means, is ridiculous.
Lower Granite Dam is obstructing salmon along the Snake River in Washington. Greg Vaughn / VW PICS / Universal Images Group / Getty Images
Climate change, activities that contribute to it, and dams pose grave threats to America's rivers, according to American Rivers.
The annual report ranks the county's 10 rivers most endangered by human activity that also have a critical decision point coming in the next year that could change the river's fate.
Four dams are choking the Snake River — earning it the top spot in the report — obstructing salmon and posing an existential threat to Native American tribes in the region who depend on the fish for food, culture and their identities.
Advocates are calling on President Biden to remove the federal dams and revitalize the river and its ecosystem.
Toxic coal ash pollutes the Lower Missouri, which also is experiencing an increase in climate-driven flooding, putting it second on the list, while Iowa's Raccoon River, at number nine, faces threats from industrial agriculture.
Between them are rivers befouled by sewage, polluted or threatened by mining, and otherwise dammed or mismanaged.
"Rivers are among the most degraded ecosystems on the planet, and threats to rivers are threats to human health, safety and survival," American Rivers head Tom Kiernan said.
"If we want a future of clean water and healthy rivers everywhere, for everyone, we must prioritize environmental justice."
For a deeper dive:
The Guardian, USA Today, Mother Jones, Reuters, E&E
For more climate change and clean energy news, you can follow Climate Nexus on Twitter and Facebook, sign up for daily Hot News, and visit their news site, Nexus Media News.

EcoWatch Daily Newsletter
Radiation-contaminated water tanks and damaged reactors at the Fukushima Daiichi nuclear power plant on Feb. 25, 2016 in Okuma, Japan. Christopher Furlong / Getty Images
Japan will release radioactive wastewater from the failed Fukushima nuclear plant into the Pacific Ocean, the government announced on Tuesday.
The water will be treated before release, and the International Atomic Energy Agency said the country's plans were in keeping with international practice, The New York Times reported. But the plan is opposed by the local fishing community, environmental groups and neighboring countries. Within hours of the announcement, protesters had gathered outside government offices in Tokyo and Fukushima, according to NPR.
"The Japanese government has once again failed the people of Fukushima," Greenpeace Japan Climate and Energy Campaigner Kazue Suzuki said in a statement. "The government has taken the wholly unjustified decision to deliberately contaminate the Pacific Ocean with radioactive wastes."
The dilemma of how to dispose of the water is one ten years in the making. In March 2011, an earthquake and tsunami in northeastern Japan killed more than 19,000 people and caused three of six reactors at the Fukushima Daiichi nuclear power plant to melt down, The New York Times explained. This resulted in the biggest nuclear disaster since Chernobyl, and the cleanup efforts persist more than a decade later.
To keep the damaged reactors from melting down, cool water is flushed through them and then filtered to remove all radioactive material except for tritium. Up until now, the wastewater has been stored on site, but the government says the facility will run out of storage room next year. Water builds up at 170 tons per day, and there are now around 1.25 million tons stored in more than 1,000 tanks.
The government now plans to begin releasing the water into the ocean in two years time, according to a decision approved by cabinet ministers Tuesday. The process is expected to take decades.
"On the premise of strict compliance with regulatory standards that have been established, we select oceanic release," the government said in a statement reported by NPR.
Opposition to the move partly involves a lack of trust around what is actually in the water, as NPR reported. Both the government and Tokyo Electric Power Co., which operates the plant, say that the water only contains tritium, which cannot be separated from hydrogen and is only dangerous to humans in large amounts.
"But it turned out that the water contains more radioactive materials. But they didn't disclose that information before," Friends of the Earth Japan campaigner Ayumi Fukakusa told NPR. "That kind of attitude is not honest to people. They are making distrust by themselves."
In February, for example, a rockfish shipment was stopped when a sample caught near Fukushima tested positive for unsafe levels of cesium.
This incident also illustrates why local fishing communities oppose the release. Fish catches are already only 17.5 percent of what they were before the disaster, and the community worries the release of the water will make it impossible for them to sell what they do catch. They also feel the government went against its promises by deciding to release the water.
"They told us that they wouldn't release the water into the sea without the support of fishermen," fishery cooperative leader Kanji Tachiya told national broadcaster NHK, as CBS News reported. "We can't back this move to break that promise and release the water into the sea unilaterally."
Japan's neighbors also questioned the move. China called it "extremely irresponsible," and South Korea asked for a meeting with the Japanese ambassador in Seoul in response.
The U.S. State Department, however, said that it trusted Japan's judgement.
"In this unique and challenging situation, Japan has weighed the options and effects, has been transparent about its decision, and appears to have adopted an approach in accordance with globally accepted nuclear safety standards," the department said in a statement reported by The New York Times.
But environmentalists argue that the government could have found a way to continue storing waste.
"Rather than using the best available technology to minimize radiation hazards by storing and processing the water over the long term, they have opted for the cheapest option, dumping the water into the Pacific Ocean," Greenpeace's Suzuki said.
From Your Site Articles
Related Articles Around the Web
Antarctica's Thwaites Glacier, aka the doomsday glacier, is seen here in 2014. NASA /
Wikimedia Commons
/ CC0
Scientists have maneuvered an underwater robot beneath Antarctica's "doomsday glacier" for the first time, and the resulting data is not reassuring.
Antarctica's Thwaites Glacier is referred to as the doomsday glacier because every year it contributes four percent to global sea level rise and acts as a stopper for the West Antarctic Ice Sheet. If the glacier were to collapse and take the sheet with it, that would raise global sea levels by around 10 feet. Now, a study published in Science Advances on April 9 warns that there is more warm water circling below the glacier than previously believed, making that collapse more likely.
"Our observations show warm water impinging from all sides on pinning points critical to ice-shelf stability, a scenario that may lead to unpinning and retreat," the study authors wrote. Pinning points are areas where the ice connects with the bedrock that provides stability, Earther explained.

The new paper is based on a 2019 expedition where an autonomous submarine named Ran explored the area beneath the glacier in order to measure the strength, salinity, oxygen content and temperature of the ocean currents that move beneath it, the International Thwaites Glacier Collaboration explained in a press release.
"These were the first measurements ever performed beneath the ice front of Thwaites glacier," Anna Wåhlin, lead author and University of Gothenburg oceanography professor, explained in the press release. "Global sea level is affected by how much ice there is on land, and the biggest uncertainty in the forecasts is the future evolution of the West Antarctic Ice Sheet."
This isn't the first instance revealing the presence of warm water beneath the glacier. In January 2020, researchers drilled a bore hole through the glacier and recorded temperature readings of more than two degrees Celsius above freezing, EcoWatch reported at the time.

However, Ran's measurements were taken earlier and allow scientists to understand the warmer water's movement in more detail. Scientists now know that water as warm as 1.05 degrees Celsius is circulating around the glacier's vulnerable pinning points.
"The worry is that this water is coming into direct contact with the underside of the ice shelf at the point where the ice tongue and shallow seafloor meet," Alastair Graham, study co-author and University of Southern Florida associate professor of geological oceanography, told Earther. "This is the last stronghold for Thwaites and once it unpins from the sea bed at its very front, there is nothing else for the ice shelf to hold onto. That warm water is also likely mixing in and around the grounding line, deep into the cavity, and that means the glacier is also being attacked at its feet where it is resting on solid rock."
While this sounds grim, the fact that researchers were able to obtain the data is crucial for understanding and predicting the impacts of the climate crisis.
"The good news is that we are now, for the first time, collecting data that will enable us to model the dynamics of Thwaite's glacier. This data will help us better calculate ice melting in the future. With the help of new technology, we can improve the models and reduce the great uncertainty that now prevails around global sea level variations," Wåhlin said in the press release.
From Your Site Articles
Related Articles Around the Web
Journalists film a protest by the environmental organization BUND at the Datteln coal-fired power plant in North Rhine-Westphalia, Germany on April 23, 2020. Bernd Thissen / picture alliance via Getty Images
By Jessica Corbett
Lead partners of a global consortium of news outlets that aims to improve reporting on the climate emergency released a statement on Monday urging journalists everywhere to treat their coverage of the rapidly heating planet with the same same level of urgency and intensity as they have the COVID-19 pandemic.
Airborne microplastics are turning up in remote regions of the world, including the remote Altai mountains in Siberia. Kirill Kukhmar / TASS / Getty Images
However, a new study from researchers at Cornell and Utah State University highlights the increasing threat of airborne microplastics "spiraling around the globe," The Guardian reported.
Plastic waste breaks down into smaller pieces until it becomes microscopic and gets swept up into the atmosphere, where it rides the jet stream and travels across continents, the Cornell Chronicle reported. Researchers discovered this has led to a global plastic cycle as microplastics permeate the environment, according to The Guardian.
"We found a lot of legacy plastic pollution everywhere we looked; it travels in the atmosphere and it deposits all over the world," Janice Brahney, lead author of the study and Utah State University assistant professor of natural resources, told the Cornell Chronicle. "This plastic is not new from this year. It's from what we've already dumped into the environment over several decades."
In the study, published in the journal Proceedings of the National Academy of Sciences, researchers tested the most likely sources of more than 300 samples of airborne microplastics from 11 sites across the western U.S. To their surprise, the researchers found that almost none of the atmospheric microplastics came from plastic waste in cities and towns. "It just didn't work out that way," Professor Natalie Mahowald from Cornell University, who was part of the research team, told The Guardian.
It turns out that 84 percent of atmospheric microplastics came from roads, 11 percent from oceans and five percent from agricultural soil dust, the scientists wrote.
"We did the modeling to find out the sources, not knowing what the sources might be," Mahowald told the Cornell Chronicle. "It's amazing that this much plastic is in the atmosphere at that level, and unfortunately accumulating in the oceans and on land and just recirculating and moving everywhere, including remote places."
The scientists say the level of plastic pollution is expected to increase, raising "questions on the impact of accumulating plastics in the atmosphere on human health. The inhalation of particles can be irritating to lung tissue and lead to serious diseases," The Guardian reported.
The study coincides with other recent reports by researchers, who confirmed the existence of microplastics in New Zealand and Moscow, where airborne plastics are turning up in remote parts of snowy Siberia.
In the most recent study, scientists also learned that plastic particles were more likely to be blown from fields than roads in Africa and Asia, The Guardian reported.
As plastic production increases every year, the scientists stressed that there remains "large uncertainties in the transport, deposition, and source attribution of microplastics," and wrote that further research should be prioritized.
"What we're seeing right now is the accumulation of mismanaged plastics just going up. Some people think it's going to increase by tenfold [per decade]," Mahowald told The Guardian. "But maybe we could solve this before it becomes a huge problem, if we manage our plastics better, before they accumulate in the environment and swirl around everywhere."