This website uses cookies to ensure you get the best experience while browsing it. By clicking 'Got It' you're accepting these terms.
4 Reasons the Sochi Olympics Are an Environmental Disaster
Feb. 12, 2014 04:34PM EST
You may see a lot of gold, silver and bronze at the Olympics, but one color you definitely won't see much of in Sochi is green. Years ago, Russia won its Olympic bid in large part by pledging to host the most environmentally friendly Games ever. Now, however, it's clear that Sochi did not fulfill these promises and, in fact, has perpetrated an ecological nightmare.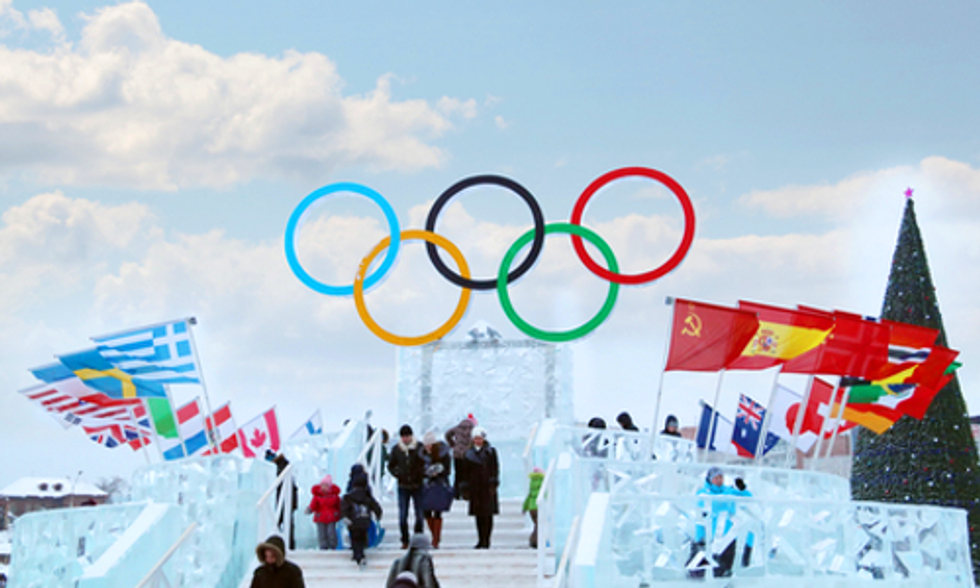 Photo courtesy of Shutterstock
Here are four reasons even casual environmentalists will resent Sochi's actions:
1. Illegally Dumping Waste
So much for Sochi's "zero waste" claims: the Associated Press has proven Russia's vow to use only renewable materials in their construction efforts and not dump waste false. Though the nation tried to hide this dumping, the press agency found literal tons of waste being dumped unsafely in a protected area.
Since the illicit spot was discovered, Russian officials blamed it on a hired company's "error."
Still, no effort has been made to remove the dangerous waste from where it sits.
2. Damaged Water Supply
While not following through on the pledge to not dump is bad, it wouldn't be half as awful if only they had dumped that industrial waste in actual wasteland. In a misguided attempt to hide their dumping, Russia wound up putting this hazardous material in a "water protected zone," thereby putting Sochi's drinking water at risk.
Whether that waste actually did any damage to the city's water supply is uncertain, but one thing is definite: the water has been tainted by something.
One journalist took photos of the yellow water that came out of her sink. Not only was she warned not to drink the water, locals advised that she not even touch the water because it "contains something very dangerous."
3. Destroying National Parks
In order to make room for the various Olympic facilities and accommodations, Sochi needed to clear space in natural areas that should have been off-limits. More than 8,000 acres of Sochi National Park were cleared after politicians reversed Russia's laws protecting national parks so that construction could occur.
As a result, rare wetlands were buried in rubble. The inhabiting species of birds, bears and reptiles have fled to unknown locations in search of a new home. Though Russia seems to be following through on its plan to plant three trees for every one it chops down for the Olympics, environmentalists are not pleased with how it is being implemented. By scattering these new trees in various places, Russia is not addressing the problem of deforestation or reestablishing habitats for the creatures that have been displaced.
4. Jailing Environmental Activists
Worse yet, Russia has made it clear that anyone who speaks out against all of these environmental assaults will feel its wrath. Though the effort to crack down on gay rights protesters has received most of the media attention, Putin's posse has also aggressively pursued environmental activists to prevent any demonstrations that could "interrupt" the Games.
Yevgeny Vitishko, one of Sochi's most prominent eco-activists in recent years, has been arrested on trumped up charges. Just before the Olympics, Vitishko was arrested for "swearing in public" and will be kept in jail on the charge for more than two weeks. It's clear that Russia is inventing a way to keep Vitishko behind bars to prevent him from discussing these issues during the actual Olympics. Vitishko is joined in prison by fellow green protestor Igor Kharchenko, who was also mysteriously arrested for nebulous reasons just before the Games.
Visit EcoWatch's WATER page for more related news on this topic.

EcoWatch Daily Newsletter
A volcano erupts on New Zealand's Whakaari/White Island on Dec. 9, 2019.
Michael Schade / Twitter
A powerful volcano on Monday rocked an uninhabited island frequented by tourists about 30 miles off New Zealand's coast. Authorities have confirmed that five people died. They expect that number to rise as some are missing and police officials issued a statement that flights around the islands revealed "no signs of life had been seen at any point,", as The Guardian reported.
Guardians of the Forest monitor passersby entering Juracal Village in Araribóia Indigenous Reserve, Maranhão, Brazil on Aug. 8, 2015. Bonnie Jo Mount / The Washington Post via Getty Images
Two indigenous leaders were killed in a drive-by shooting in Northeast Brazil Saturday, and two others were injured.
Human activity is smothering the ocean, the largest study of its kind has found, and it poses a major threat to marine life.
Pexels
Up to 20% of people may have a food addiction or exhibit addictive-like eating behavior.
Spiced hot chocolate. Lilechka75 / iStock / Getty Images
Food is the cornerstone of the holiday season. It brings friends and family together to share memories, cultural traditions, and great flavors.