4 Inspiring Keynotes at SXSW Eco
Oct. 08, 2015 12:47PM EST
Business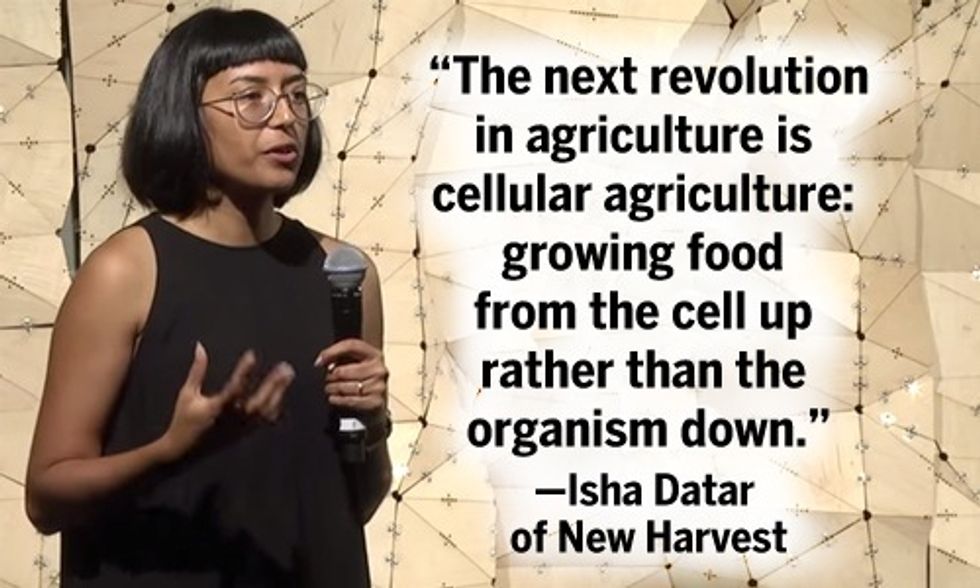 South by Southwest (SXSW) Eco just wrapped its three-day event in Austin, Texas. Much like the main SXSW festival, SXSW Eco draws a young, tech-minded crowd.
"SXSW Eco creates a space for business leaders, investors, innovators and designers to drive economic, environmental and social change," says the organization's website. The event draws a myriad of pioneers in the fields of food, energy, transportation and more. The four keynote speakers gave especially interesting talks this year.
The first keynote was from Chris Lewicki, president and chief engineer at Planetary Resources, which is "bringing the natural resources of space within humanity's economic sphere of influence." They believe "asteroids will play a key role in the development of a space economy and be the main driver in allowing humanity to become a flourishing multi-planetary species." They want to mine asteroids for water and rare metals, as well.
The second keynote was from Dirk Ahlborn, CEO of Hyperloop Transportation Technologies. Ahlborn discusses the much-hyped Hyperloop, which is being funded in part by Elon Musk. Ahlborn talks about "the latest advances in transportation of goods and humans, from supersonic trains to automated drones and next-generation planes."
The third keynote was from Isha Datar, CEO of New Harvest. Datar discusses the "post-animal bioeconomy." Datar explains "why it is important for us to support the growing field and industry of animal products made without animals, and why the next revolution in agriculture is cellular agriculture: growing food from the cell up rather than the organism down. In the face of climate change and a growing population, it may be crucial to creating a secure, safe and sustainable food system."
The fourth and final keynote came from James Redford, filmmaker for the Redford Center. He's the director of the film HAPPENING, which documents "the dawn of America's clean energy economy as it creates jobs, turns profits, and makes communities stronger and healthier." At the end of his talk, he sits down the mayor of Georgetown, Texas, which recently announced it wants to go 100 percent renewable by 2017.
YOU MIGHT ALSO LIKE
Scientists Turn Green Algae Into Biofuel at $50 a Barrel
Watch Climate Denier Ted Cruz Bully Sierra Club President in Senate Hearing
These 10 States Account for a Whopping 78% in Sales of Organic Food
Watch Colbert Mock 'Cage-Free' Whole Foods for Getting Caught Using Prison Labor
EcoWatch Daily Newsletter
Related Articles from EcoWatch