This website uses cookies to ensure you get the best experience while browsing it. By clicking 'Got It' you're accepting these terms.
4 Inspiring Eco-Films Featured at One of the World's Best Film Festivals
Mar. 18, 2015 10:01AM EST
Energy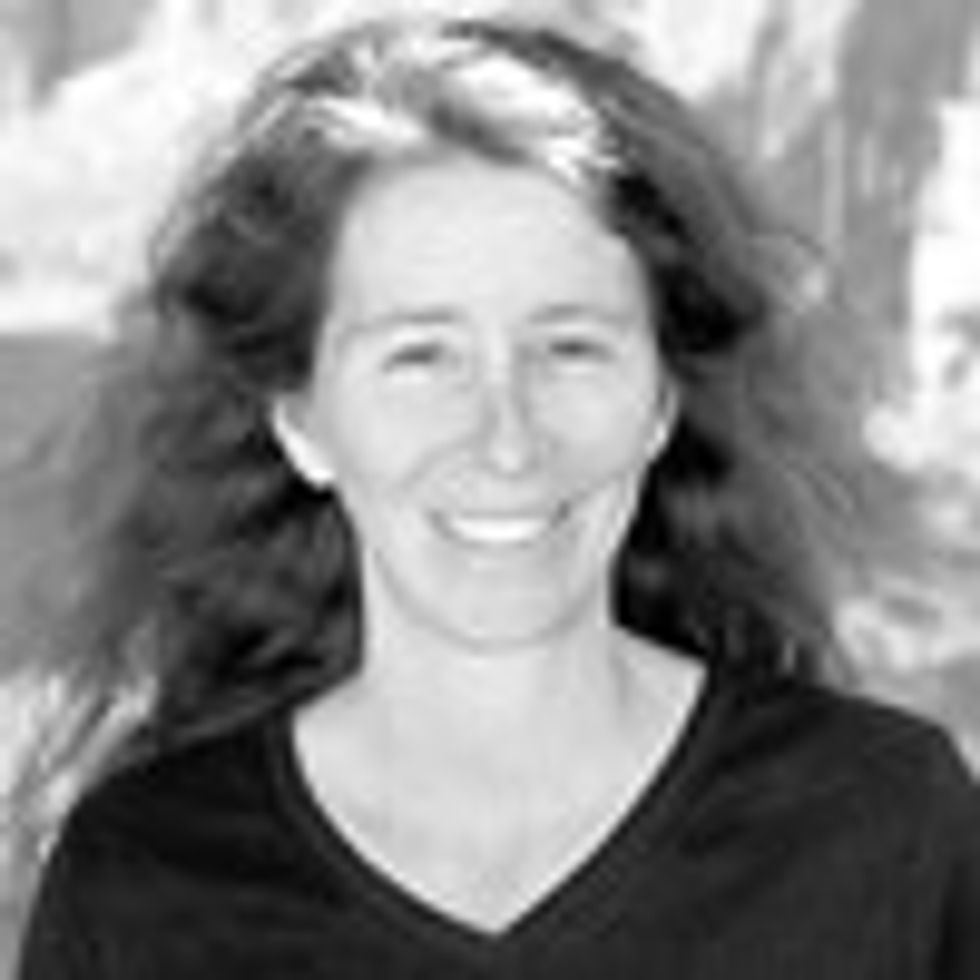 One of my favorite events of the year is here again—the Cleveland International Film Festival (CIFF), now in its 39th year. The festival will showcase more than 193 feature films and 234 short films representing 60 countries from March 18 - 29.
Being a proud born-and-raised Clevelander, I love sharing my excitement for my hometown having one of the best film festivals in the world. Even USA Today agrees, as CIFF made the list, complied by film excerpts, of the top 20 U.S. Film Festivals, and right now it's listed as the number one best film festival on the readers' choice standings.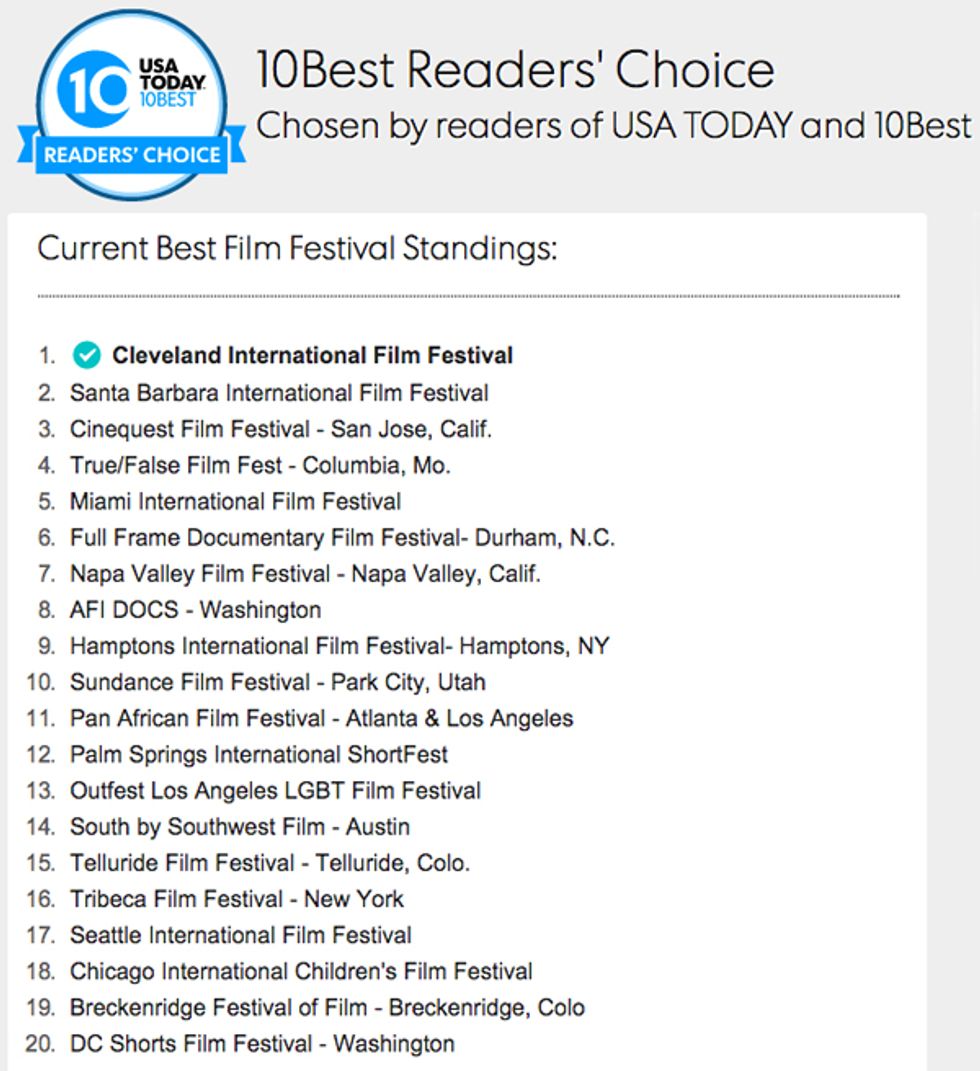 Each year EcoWatch sponsors one of the eco-films, and this year it's Racing to Zero, a quick-moving, upbeat documentary that provides new solutions to the global problem of waste. The film creators believe that by "simply substituting the word resource for the word garbage, a culture can be transformed, and a new wealth of industries can emerge."
The film tracks San Francisco's waste stream diversion tactics and presents innovative new solutions to waste, documenting a surprising, engaging and inspiring race to zero, as the city aims to be 100 percent waste free by 2020. For screening times at CIFF, click here.
There are many other eco-films at this year's film fest including, Anthony Baxter's A Dangerous Game, which tracks billionaire Donald Trump's plans to build golf courses—where they typically wouldn't exist and are environmental calamities—for the super rich in Scotland and America.
Residents of Aberdeenshire, Scotland, have been fighting Trumps plans to build a luxury golf resort on rare sand dunes for years. Now, another Trump-style build is planned in the area on an arid hillside overlooking the stunning city of Dubrovnik.
Actor and activist Alec Baldwin and leading American environmentalist Robert F. Kennedy, Jr. are interviewed in the film. "There are lots of Donald Trumps out there, there are people like him in every country and every community," says Kennedy.
The film takes you to Scotland, Croatia, Long Island and Las Vegas, where communities are fighting developers who are willing to risk our fragile natural world for a game of golf. For screening times at CIFF, click here.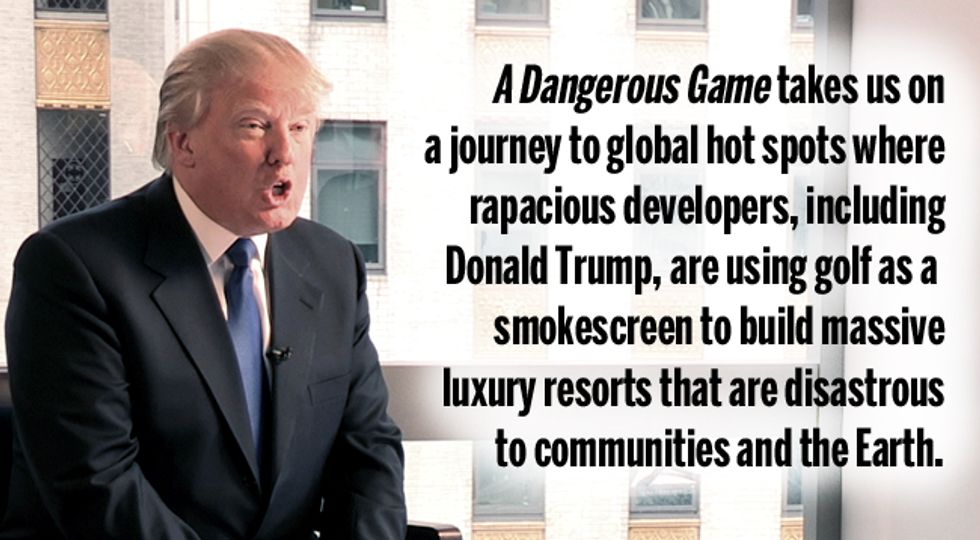 "We all love food. As a society, we devour countless cooking shows, culinary magazines and foodie blogs. So how could we possibly be throwing nearly 50% of it in the trash?," the film Just Eat It asks.
Just Eat It dives into the issue of food waste from farm, through retail, all the way to the back of the fridge of filmmakers and foodies Jen Rustemeyer and Grant Baldwin. The film provides a glimpse of the billions of dollars of good food that is tossed each year in North America, which drives the filmmakers to take a pledge to quit grocery shopping cold turkey and survive only on foods that would otherwise be thrown away.
The 74-minute documentary includes interviews with author and activist Tristram Stuart, journalist and author Jonathan Bloom, and Natural Resources Defense Council food scientist Dana Gunders. For screening times at CIFF, click here.
And, if you're in mood to watch a heartfelt film, Above All Else is what you should see.
CIFF's Eddie Fleisher provides this synopsis of the film:
Former high-wire artist David Daniel never expected to be at the forefront of the Keystone XL pipeline debate. But when he discovered TransCanada planned to route it through his land, he became incredibly concerned. He had moved to rural East Texas with his wife and young daughter for peace, a wish that appeared to now be in jeopardy. Instead, Daniel became somewhat of an expert on the dangers of the pipeline, spreading the word to his neighbors. They were convinced by his knowledge and passion, so they didn't need to be won over. David found himself in a battle with a corporate Goliath, who wasn't going to let anyone interfere with its bottom line. Above All Else documents his tumultuous experience from its infancy to his desperate but bold final act, putting his expertise to use by building an intricate tree-top blockade. Despite whether or not it stopped TransCanada, Daniel's bravery ignited a fire under grassroots climate change activists, who have continued the work he started. You've heard the heated arguments on the subject, but Above All Else gives it a human face.
For screening times at CIFF, click here.
YOU MIGHT ALSO LIKE
Groundbreaking Permaculture Film Offers Bold New Solution in Regenerative Agriculture
Must-See: 'Racing Extinction' Exposes the Secrets Others Don't Want You to See
Unprecedented Video Campaign: Scientists Talk About Why Climate Change Matters to Them Personally
EcoWatch Daily Newsletter
Pro-environment demonstrators on the streets of Washington, DC during the Jan. 20, 2017 Trump inauguration.
Mobilus In Mobili
/ Flickr /
CC BY-SA 2.0
By Dr. Brian R. Shmaefsky
One year after the Flint Water Crisis I was invited to participate in a water rights session at a conference hosted by the US Human Rights Network in Austin, Texas in 2015. The reason I was at the conference was to promote efforts by the American Association for the Advancement of Science (AAAS) to encourage scientists to shine a light on how science intersects with human rights, in the U.S. as well as in the context of international development. My plan was to sit at an information booth and share my stories about water quality projects I spearheaded in communities in Bangladesh, Colombia, and the Philippines. I did not expect to be thrown into conversations that made me reexamine how scientists use their knowledge as a public good.
Mt. Rainier and Reflection Lake on Sept. 10, 2015. Crystal Geyser planned to open a bottling plant near Mt. Rainier, emails show.
louelke - on and off / Flickr
Bottled water manufacturers looking to capture cool, mountain water from Washington's Cascade Mountains may have to look elsewhere after the state senate passed a bill banning new water permits, as The Guardian reported.
Large storage tank of Ammonia at a fertilizer plant in Cubatão, Sao Paulo State, Brazil. Luis Veiga / The Image Bank / Getty Images
The shipping industry is coming to grips with its egregious carbon footprint, as it has an outsized contribution to greenhouse gas emissions and to the dumping of chemicals into open seas. Already, the global shipping industry contributes about 2 percent of global carbon emissions, about the same as Germany, as the BBC reported.
At high tide, people are forced off parts of the pathway surrounding DC's Tidal Basin. Andrew Bossi /
Wikimedia
The Jefferson Memorial in Washington, DC overlooks the Tidal Basin, a man-made body of water surrounded by cherry trees. Visitors can stroll along the water's edge, gazing up at the stately monument.
But at high tide, people are forced off parts of the path. Twice a day, the Tidal Basin floods and water spills onto the walkway.
Lioness displays teeth during light rainstorm in Kruger National Park, South Africa. johan63 / iStock / Getty Images
Ahead of government negotiations scheduled for next week on a global plan to address the biodiversity crisis, 23 former foreign ministers from various countries released a statement on Tuesday urging world leaders to act "boldly" to protect nature.