4 Commonly Prescribed Drugs That May Not Be Safe
Jan. 18, 2016 03:09PM EST
Health + Wellness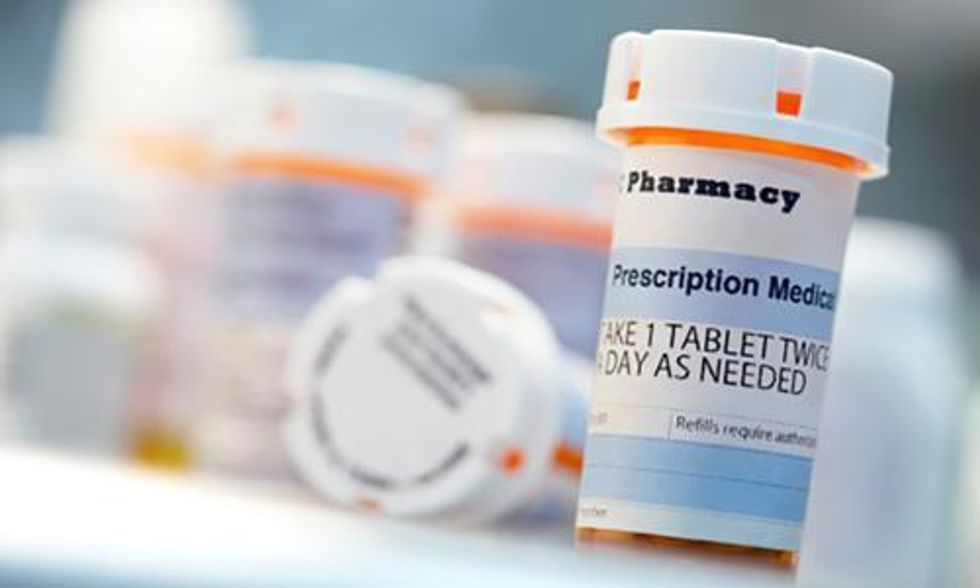 They are so common no one thinks twice about them: drug ads that tell you about a disease you might have and a pill that could treat it. Just "ask your doctor," they say, if the pill is right for you.
Until 1997, such direct-to-consumer (DTC) ads did not exist because without a doctor's recommendation, how could people know if the medication was appropriate or safe? The only thing people knew about drugs and drug risks was from ads they peeked at in medical journals at the doctor's office.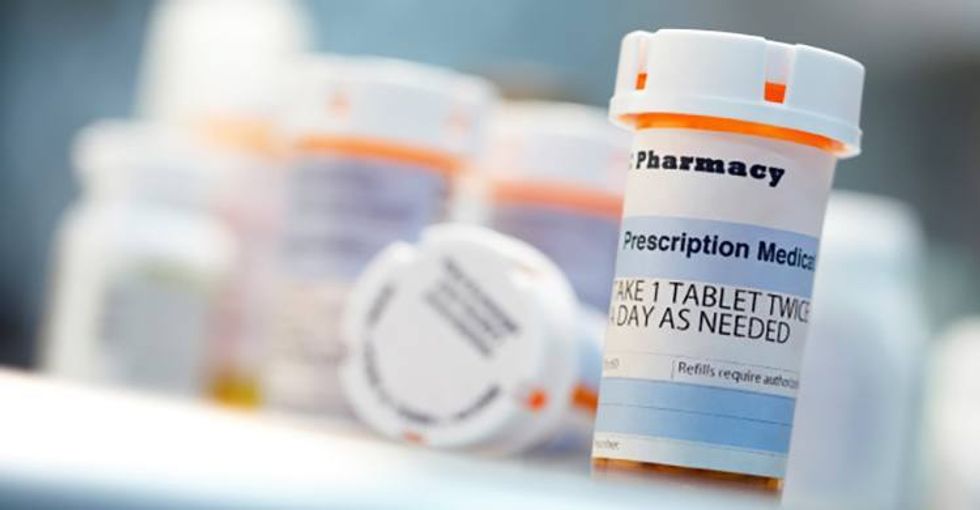 But after the ads started in 1997, the allergy pill Claritin became a household word, along with Xenical, Meridia, Propecia, Paxil, Prozac, Vioxx, Viagra, Singulair, Nasonex, Allegra, Flonase and, of course, Lipitor—and Big Pharma became a Wall Street darling.
Now the American Medical Association (AMA) is taking a second look at DTC advertising. In November 2015, doctors at the AMA's Interim Meeting sought a policy to address one of its biggest problems: the growing proliferation of ads "driving demand for expensive treatments despite the clinical effectiveness of less costly alternatives." Billions are spent advertising expensive new drugs that are not clearly better than existing ones, the AMA said. The Kaiser Family Foundation agreed and said exorbitantly priced drugs—like $1,000-a-pill hepatitis C drugs and recently approved PCSK9-inhibiting cholesterol drugs—are the "public's top health care priority." The new cholesterol drug will cost an estimated $14,000 a year.
Looting tax dollars and raising health premiums is only one result of DTC advertising. To sell drugs, the ads raise awareness of conditions people never worried about before and probably don't have. Some conditions are so rare the ads appear to be selling the disease itself. How many people, for example, suffer from "Non-24," a condition that mostly affects blind people yet is currently advertised on TV? How many people suffer from "exocrine pancreatic insufficiency" and need to ask their doctor about their "poop" as other ads currently suggest?
Nor are the drugs even clearly safe. Many of the aggressively advertised drugs have risks that have surfaced after their ad campaigns expire (Others like Vioxx, Bextra, Baycol, Trovan, Meridia, Seldane, Hismanal and Darvon were removed from the market altogether).
Here are some heavily advertised drugs that are not necessarily safe.
1. GERD Meds
Few had heard of the condition gastroesophageal reflux disease before DTC advertising. While a small percentage of the population may have GERD, the condition is widely believed to have been pushed to sell proton pump inhibitors (PPI) like Nexium. In many cases "GERD" is really heartburn and can be treated with Tums or Rolaids, critics said.
GERD has made a lot of money. The "Purple Pill," Nexium, made almost $5 billion in the U.S. in one year and the class of PPIs made $13.6 billion, translating into 119 million prescriptions. But safety questions have followed.
In 2012, the U.S. Food and Drug Administration (FDA) warned that PPIs are linked to Clostridium Difficile or C. Dif, a sometimes deadly intestinal infection that is becoming increasingly drug resistant. In 2013, medical literature linked PPIs to fractures, calcium and magnesium deficiencies, community-acquired pneumonia and vitamin B-12 deficiencies. Other research suggests PPIs might cause blood vessels to constrict and cardiovascular risks and this month, research said PPIs may be linked to increased risk for chronic kidney disease.
2. Lipitor
If DTC advertising was the medium that made Big Pharma a Wall Street darling, statins like Lipitor were the drug class. In 2005 statins earned $18.7 billion in the U.S. and Pfizer's Lipitor became the best-selling drug in the world.
Patients loved statins because they could ignore diet and exercise advice and still, apparently, reduce heart attack risks; their body would "forgive" the bacon cheeseburger. But not all medical voices agreed. Some wondered why the nation spent approximately $20 billion a year on cholesterol-lowering drugs instead of effective, less dangerous and less expensive lifestyle and diet changes. Others questioned the value of statins themselves.
High cholesterol, which statins treat, is a "relatively weak risk factor for developing atherosclerosis," Barbara Roberts, an associate clinical professor of medicine at the Alpert Medical School of Brown University told me. "Big Pharma has consistently exaggerated the benefits of statins and some physicians used scare tactics so that patients are afraid that if they go off the statins, they will have a heart attack." Though many doctors have "swallowed the Kool-Aid," Dr. Roberts, author of The Truth about Statins, said, "diabetes and smoking are far more potent when it comes to increasing risk."
In 2012, the FDA floated new risks to the entire statin class, adding warnings to their labels about memory impairment, diabetes, liver injury and muscle damage. Memory problems had always been suspected with statins, but after Lipitor's patent ran out, they were confirmed.
3. Crestor
Statins were given a big boost by Paul Ridker of Brigham and Women's Hospital in Boston, who presented the results of a study on the statin Crestor, funded by its manufacturer AstraZeneca, in 2009. Even though Ridker was co-inventor of a related patent and stood to profit from sales and study authors listed 131 financial ties to Big Pharma, the media were wowed. Headlines screamed "AstraZeneca's Crestor cuts death, heart attack" and "Crestor study seen changing preventive treatment!" Ka-ching.
But doctors posting online comments in the New England Journal of Medicine were not convinced, especially since the study was stopped early because, AstraZeneca said, of its clearly positive results. "It is well established that RCTs [randomized controlled trials] stopped early overestimate benefits significantly," wrote a physician from Rochester, Minnesota. "It is shocking that this trial was terminated 50 percent through, based on a small absolute benefit, with real questions about long-term risk," a poster from LSU Law Center, read.
During Crestor-mania, few remembered that the FDA's own David Graham had named the drug among the top five most dangerous in Capitol Hill testimony. Public Citizen, the national watchdog group, had petitioned for the drug's withdrawal and research in the journal Circulation found Crestor "was significantly more likely to be associated with the composite end point of rhabdomyolysis, proteinuria, nephropathy or renal failure" than related drugs.
4. Vytorin
Vytorin was heavily advertised as treating both genetic and dietary sources of cholesterol and combined the statin drug Zocor with the anti-hyperlipidemic drug Zetia. The problem was, it was marketed before a study confirmed its effectiveness and when the study was published, it found Vytorin had no effect on the buildup of plaque in the arteries. Oops.
Like other expensive and popular drugs, the issue wasn't just that Vytorin did not work any better than a much cheaper drug. Its makers, Merck and Schering-Plough, also admitted "theoretical" safety concerns about liver damage. In 2014, American Journal of Cardiology authors reported an unexpected increase in cancer incidence and mortality in subjects possibly linked to ezetimibe, one of the Vytorin ingredients.
Vytorin demonstrates well the AMA's current concerns about profiteering. The state of New York paid $21 million for Vytorin in two years out of its Medicaid dollars—a likely worthless drug. "Drug companies are on notice that concealing critical information about life-saving prescription drugs, profiting at the expense of patients' health and wasting taxpayer dollars, is simply unacceptable," then New York Attorney Andrew Cuomo, now governor, said.
Vytorin was such a scam, Sen. Chuck Grassley (R-Iowa) asked the General Accounting Office to investigate why the FDA would approve a drug to reduce artery-clogging plaque that didn't reduce artery-clogging plaque. Former Congressmen Bart Stupak (D-MI) and John Dingell (D-MI) asked why Schering-Plough Executive VP Carrie Smith Cox unloaded $28 million in stock when she knew the study failed before the public did.
"Many consumers may not have taken Vytorin had they been aware of the study results," Rep. Stupak said during hearings. He might have added "had they not seen DTC advertising."
YOU MIGHT ALSO LIKE 
These California Nuns Grow Medical Marijuana, But Their City Wants to Shut Them Down
Outraged Republican Senator Vows to Block Appointment of FDA Commissioner Over GMO Salmon
Federal Lawsuit Filed Over North Carolina Anti-Whistleblower Law
Recycling and general waste plastic wheelie bins awaiting collection for disposal in Newport, Rhode Island. Tim Graham / Getty Images
Reduce. Reuse. Recycle. According to The National Museum of American History, this popular slogan, with its iconic three arrows forming a triangle, embodied a national call to action to save the environment in the 1970s. In that same decade, the first Earth Day happened, the EPA was formed and Congress passed the Resource Conservation and Recovery Act, encouraging recycling and conservation of resources, Enviro Inc. reported.
According to Forbes, the Three R's sustainability catch-phrase, and the recycling cause it bolstered, remain synonymous with the U.S. environmental movement itself. There's only one problem: despite being touted as one of the most important personal actions that individuals can take to help the planet, "recycling" – as currently carried out in the U.S. – doesn't work and doesn't help.
Turns out, there is a vast divide between the misleading, popular notion of recycling as a "solution" to the American overconsumption problem and the darker reality of recycling as a failing business model.
Tiffany Duong is an avid ocean advocate. She holds degrees from UCLA and the University of Pennsylvania Carey Law School and is an Al Gore Climate Reality Leader and student member of The Explorer's Club.
She spent years as a renewable energy lawyer in L.A. before moving to the Amazon to conduct conservation fieldwork (and revamp her life). She eventually landed in the Florida Keys as a scientific scuba diver and field reporter and writes about the oceans, climate, and the environment from her slice of paradise. Follow her on Twitter/Instagram @lilicedt.
EcoWatch Daily Newsletter
The coal-fired Huaneng Power Plant in Huai 'an City, Jiangsu Province, China on Sept. 13, 2020. Costfoto / Barcroft Media via Getty Images
Overall energy demand is expected to rise 4.6 percent this year compared to 2020 and 0.5 percent compared to 2019, according to the IEA's Global Energy Review 2021. Demand for fossil fuels is expected to jump to such an extent that emissions will rise by nearly five percent in 2021. This will reverse 80 percent of the emissions decline reported in 2020, to end emissions just 1.2 percent below 2019 emissions levels. Because the lockdown saw the biggest drop in energy demand since World War II, the projected increase in carbon dioxide emissions will still be the second-highest on record, BBC News pointed out.
"This is a dire warning that the economic recovery from the COVID crisis is currently anything but sustainable for our climate," IEA Executive Director Fatih Birol said in a statement reported by AFP.
Birol said much of that increase was being driven by the resurgence of coal use. In fact, coal demand is expected to increase by 60 percent more than all forms of renewable energy, according to the report. Overall coal demand is expected to increase by 4.5 percent in 2021. More than 80 percent of that growth is in Asia, and more than 50 percent is in China. While coal use is expected to increase in the U.S. and Europe as well, it will remain far below pre-pandemic levels. Still, global coal use is expected to rise to nearly its 2014 peak, BBC News reported.
Natural gas demand is also expected to rise by 3.2 percent in 2021, to put it more than one percent above 2019 levels, according to the report.
There are, however, two bright spots in the report from a climate perspective. The first is that oil demand, while up 6.2 percent from 2020, is still expected to remain around 3 percent below 2019 levels. This is because oil use for ground transportation is not expected to recover until the end of 2021, and oil use for air travel is expected to remain at 20 percent below 2019 levels by December of 2021.
"A full return to pre-crisis oil demand levels would have pushed up CO2 emissions a further 1.5%, putting them well above 2019 levels," the report authors wrote.
The second bright spot is that renewable energy demand is set to rise in all sectors in 2021. In power, where its rise is the greatest, it is set to increase by more than eight percent. This is "the largest year-on-year growth on record in absolute terms," the report authors wrote.
Renewable energy will provide 30 percent of electricity overall, BBC News reported, which is the highest percentage since the industrial revolution. The problem is that the increase in renewables is running parallel to an increase in fossil fuels in some places. China, for example, is also expected to account for almost half of the rise in renewable electricity.
"As we have seen at the country-level in the past 15 years, the countries that succeed to cut their emissions are those where renewable energy replaces fossil energy," energy expert and University of East Anglia professor Corinne Le Quéré told BBC News. "What seems to be happening now is that we have a massive deployment of renewable energy, which is good for tackling climate change, but this is occurring alongside massive investments in coal and gas. Stimulus spending post-Covid-19 worldwide is still largely funding activities that lock us into high CO2 emissions for decades."
To address this issue, Birol called on the world leaders gathering for U.S. President Joe Biden's climate summit Thursday and Friday to pledge additional action before November's UN Climate Change Conference, according to AFP.
"Unless governments around the world move rapidly to start cutting emissions, we are likely to face an even worse situation in 2022," said Birol.
From Your Site Articles
Related Articles Around the Web
A grizzly bear killed an outdoor guide in a rare attack near Yellowstone Park. William Campbell / Corbis / Getty Images
Representative Alexandria Ocasio-Cortez (D-NY) re-introduces the Green New Deal in Washington, D.C. on April 20, 2021. Mandel Ngan / AFP / Getty Images
By Brett Wilkins
In the latest of a flurry of proposed Green New Deal legislation, Reps. Cori Bush and Alexandria Ocasio-Cortez on Monday introduced the Green New Deal for Cities Act of 2021, a $1 trillion plan to "tackle the environmental injustices that are making us and our children sick, costing us our homes, and destroying our planet."
Offshore oil and gas drillers have left more than 18,000 miles of pipelines at the bottom of the Gulf of Mexico. Drew Angerer / Getty Images
Offshore oil and gas drillers have discarded and abandoned more than 18,000 miles of pipelines on the floor of the Gulf of Mexico since the 1960s, a report from the Government Accountability Office says.
The industry has essentially recovered none of the pipelines laid in the Gulf in the last six decades; the abandoned infrastructure accounts for more than 97% of all of the decommissioned pipelines in the Gulf.
The pipelines pose a threat to the habitat around them, as maritime commerce and hurricanes and erosion can move sections of pipeline.
The Bureau of Safety and Environmental Enforcement does not conduct undersea inspections even though surface monitoring is "not always reliable for detecting ruptures," according to the GAO.
For a deeper dive:
For more climate change and clean energy news, you can follow Climate Nexus on Twitter and Facebook, sign up for daily Hot News, and visit their news site, Nexus Media News.