4 All-Natural Soaps Safe for Your Skin and the Planet
Nov. 28, 2014 09:45AM EST
Health + Wellness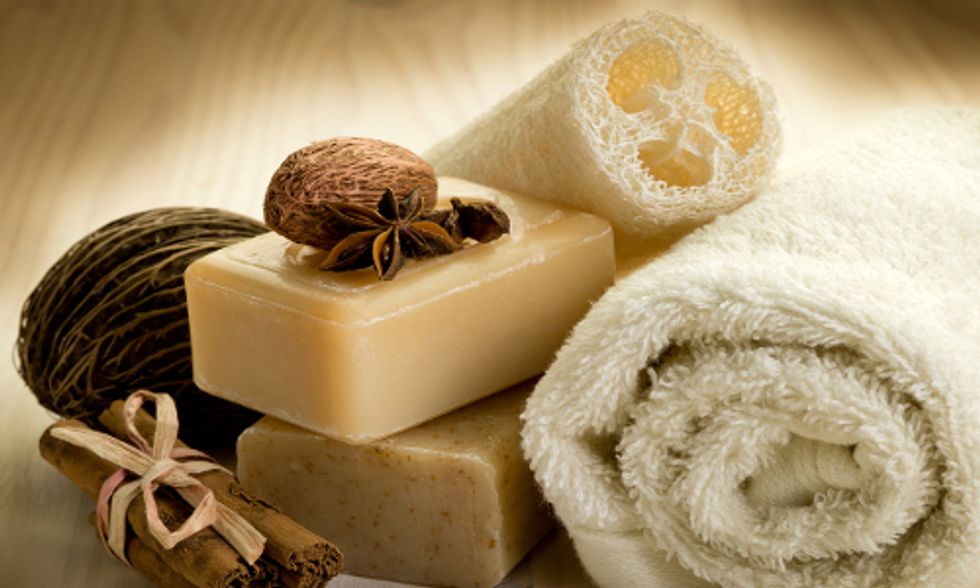 So much of what we buy to use in our bathrooms contains chemicals, chemicals and more chemicals. The lists of bafflingly named compounds on those lotions, cleansers, moisturizers and shampoos can take up half the label, with phthalates and parabens and formaldehyde and the ever-popular and mysterious "fragrance." Even your soap may just be a little slippery bar of chemicals. So many of us are looking for safer, healthier alternatives.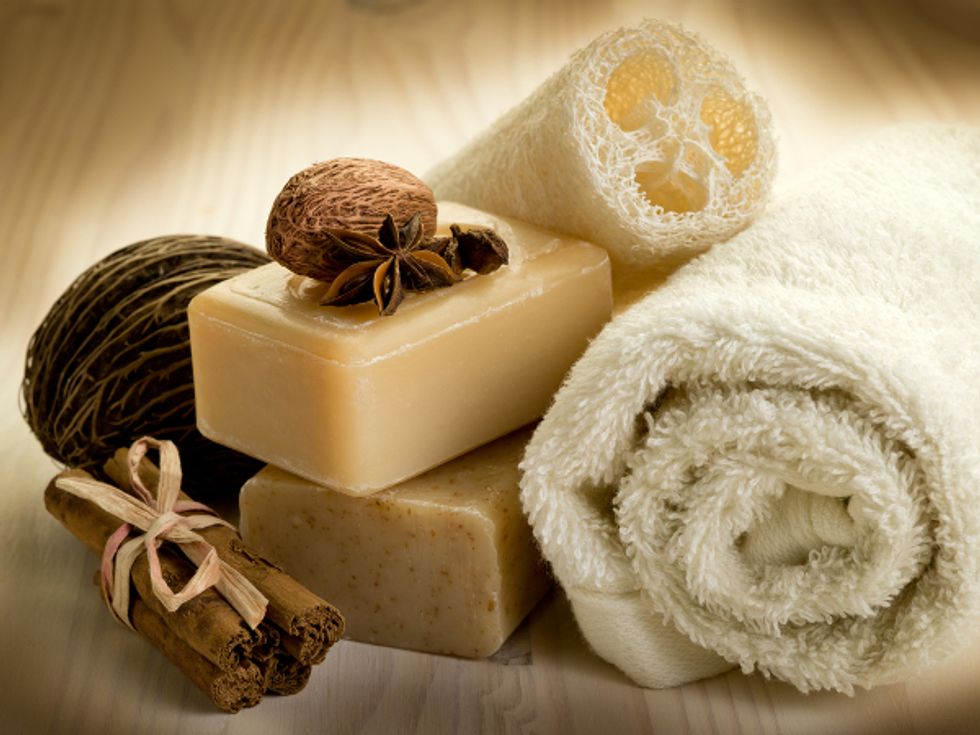 Photo credit: Shutterstock
Rodale News to the rescue! They went through Environmental Working Group's Skin Deep database to find soaps that scored in the low hazard range (o-2), did not contain plastic chemicals or "fragrance" made up of undisclosed compounds and were easily to find at major retailers in the U.S. They prioritized organic products but since the term "organic" is looser when it comes to personal care products than food, they included non-organic soaps with a focus on being natural and sustainable and containing no toxic chemicals.
Here are four of their top finds:
Dr. Bronner's Magic Soaps
Anyone who has gone all-organic in their personal care products knows about Dr. Bronner's, which uses no synthetic ingredients. You'll find no questionable chemicals here. The only unfamiliar thing on the label is tocopherol, basically another named for vitamin E. Rodale's tester tried unscented (Baby Mild), peppermint, eucalyptus and citrus orange, and said the soaps left her skin feeling less dry in addition to having plenty of cleaning power.
Cost: $11 (16 fl. oz.) or $18 (32 fl. oz.)
EWG Rating: 1 (of 10)
John Masters Organics Body Wash
This one comes in blood orange, vanilla and unscented which the Rodale tester said did a good job of cleaning and still kept her skin moisturized. Just under half the ingredients are certified organic. They include blood orange, which encourages  collagen production in addition to providing scent, bourbon vanilla for scent, moisturizing vegetable glycerin, pink grapefruit to balance the skin's oils and antioxidant milk thistle.
Cost: $18 (8 fl. oz.)
EWG Rating: 2 (of 10)
Acure Body Wash
The tester tried coconut-pumpkin, which she found to smell more natural than she expected rather than like a pumpkin latte or piña colada. This 100 percent biodegradable body wash is vegan and gluten-free and uses as many fair-trade-certified and certified-organic ingredients as possible. Ten of its 30 ingredients are organic, including coconut oil, pumpkin, chamomile, açaí berry and blackberry. It comes in mint and lilac for breakout-prone skin and unscented as well. Acure also carries three USDA National Organic Program–certified castile liquid soaps in unscented, tropical citrus and peppermint. The tester found that it was an effective cleanser in addition to leaving her skin softer and smoother.
Cost: $9.99 (8 fl. oz.)
EWG Rating: 2 (of 10)
Burt's Bees Natural Skin Care for Men
Burt's Bees products are easily found in regular chain stores—you don't have to go to a specialty store to find them. The products aren't organic but they contain safe ingredients. The gel is 100 percent natural; the bar is 99.7 percent natural, made from a natural vegetable soar with lemon, fir and orange oils and rosemary extract. It does contain a synthetic preservative, but it's one that doesn't have parabens or release formadehyde. Burt's Bees Natural Skin Care for Men comes in bar and body wash varieties, which are cleansing without being overly drying.
Cost: $4 (bar, 4 oz.); $8 (liquid, 12 fl. oz.)
EWG Rating: 1 (of 10)
YOU MIGHT ALSO LIKE
Toxic Chemicals in Salons Linked to Adverse Health Effects, Including Cancer
Cancer-Causing Chemical in Shampoos Subject of Ground-Breaking Legal Agreement
EcoWatch Daily Newsletter