3º of Injustice
Jan. 08, 2015 06:19PM EST
Energy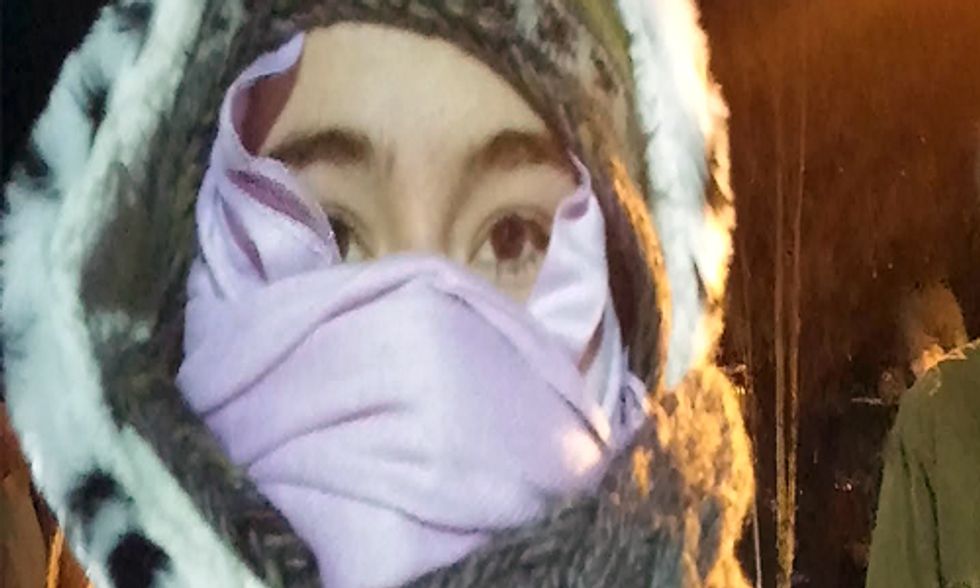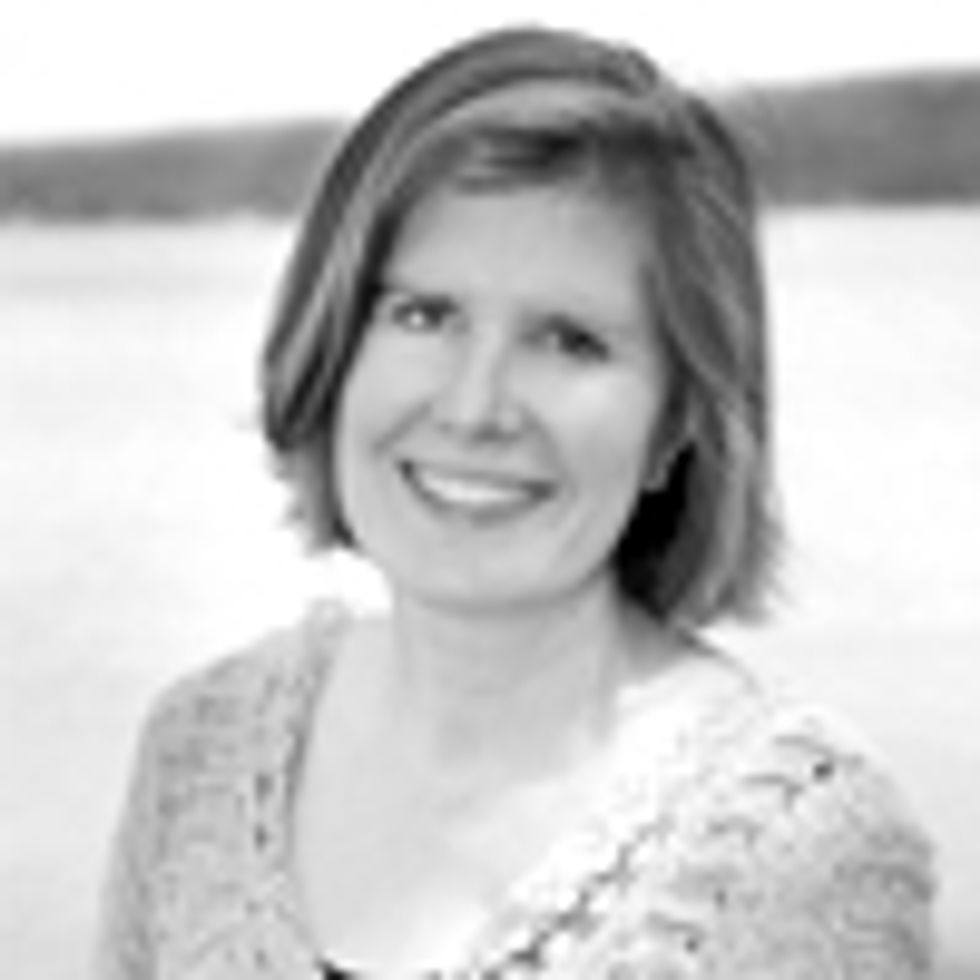 The outside temperature was three degrees Fahrenheit—with wind chills of minus 10 degrees—when 24 defendants, their families and supporters, members of the interested public and members of the press arrived for arraignments in the Town of Reading courthouse last night. Among the crowd was Tompkins County legislator and 2014 Congressional candidate, Martha Robertson of Dryden, who came to serve as a court observer.
The defendants all faced charges of trespassing—and, in one case, resisting arrest—as part of an ongoing civil disobedience campaign called We Are Seneca Lake against a Houston-based energy company, Crestwood Midstream, which seeks to bury highly pressurized gases—methane, butane, propane—in abandoned salt caverns along the banks of Seneca Lake. So far, 170 arrests have been made.
The crowd of about 60 people on Wednesday night was told by Schuyler County deputies that the courthouse building itself was off-limits to the public by order of Reading Town Supervisor Marvin Switzer. Those waiting for a seat to open up in the single small courtroom inside, which has a capacity of 49 people, would be forced to wait outside in the dangerously cold temperatures. They were also ordered off the sidewalk in the lighted area in front of the door.
Defendants were arraigned in two court proceedings, one at 5 p.m. and another at 7 p.m. At 5 p.m., the court did not fill to capacity, and all interested observers and members of the press were allowed to enter the courtroom. At 6 p.m., with first court proceeding still in session, the courthouse doors were locked, and all those arriving, including defendants with 7 p.m. arraignments, were prohibited from entering the building.
By 7:30 p.m., no more people were left standing outside the building, but it was not clear if all who wanted to observe in the court had been able to enter the courthouse or some had given up and left. Weather advisories that night warned that more than 30 minutes outside could result in frostbite to unprotected skin.
This was the second occasion that members of the public had been barred from the facility during court proceedings. At the Dec. 17 hearings for other Crestwood trespassing defendants, the 5 p.m. hearing was entirely closed to press and public while some people in the courtroom, though far fewer than the 49 people allowed by fire code. The rest of the public was prevented from entering the building and, instead, stood in the parking lot in the cold. Temporary no-parking signs were also posted on the adjacent state highway, restricting access to nearby parking.
Meanwhile, inside a packed courtroom last night, Reading Town Justice Raymond Berry opened both of the 5 p.m. and 7 p.m. hearings by announcing that some defendants would be receiving letters that announced that cases would be transferred to new courts. At the 5 p.m. hearing, Judge Berry said the decision to change the venue had originated from the District Attorney's office. At the 7 p.m. hearing, Berry said it was a county court decision. He offered no further information.
With most defendants pleading not guilty, hearings were scheduled as far out as July.
Several defendants, when called to the bench, prefaced their own statements with requests that Justice Berry recuse himself on the grounds of apparent improprieties, including reports of private conversations between the judge and the district attorney on Dec. 17, and that he is not a law-trained judge.
Mark Scibilia-Carver told the judge that people outside were risking frostbite and registered his objections, on the record, to the inhumanity of barring members of the public, who were waiting for a seat to open up inside the courtroom, from gathering in the public meeting hall inside the courthouse.
At 6 p.m., Robertson joined me in an appeal to two deputies at the door to allow members of the public inside, emphasizing the bitter cold and the people's fundamental right of access.
"This is a public facility," Robertson reminded the deputies. "There are a lot of cold people out here, and I see that there is a public meeting space available inside for them to gather." Deputy Kirk Smith told Robertson that he was "following orders" and that the facilities were ordered closed by the Town of Reading.
Shortly after 6 p.m., We Are Seneca Lake organizers held a rally and press conference on a snowy strip of lawn adjacent to the building and focused on the theme of trampled civil liberties, both inside the courtroom and out.
The press conference was temporarily delayed when cameras refused to function and had to be warmed up inside heated cars. Several participants used a sleeping bag to create a wind block for the speakers.
In her remarks, Robertson read aloud from the Tompkins County Resolution Opposing Underground Hydrocarbon Storage Adjacent to Seneca Lake, of which she is a legislative architect. She said the Crestwood facility is "an issue not just for the people of Schuyler County or for the people who border Seneca Lake directly because frankly in the upstate New York region, we are all Seneca Lake."
Addressing the exclusion of the public from the building where courtroom proceedings were ongoing, Robertson called on the Town of Reading to open their Town Hall to the public, saying, "This is the Town Hall of the Town of Reading. The taxpayers paid for this building. The taxpayers are heating this building—and it's warm inside. The taxpayers turn the lights on and they are paying the Sheriff's deputies who are following the orders of Supervisor Switzer who says this is actually not a public building tonight because the members of the public who are here are not allowed. I think that's an abuse of power."
Robertson then read aloud from section 4 of the Judiciary Law in the State of New York that mandates courts to be public: "The sittings of every court within this state shall be public, and every citizen may freely attend the same, except that in all proceedings and trials in cases for divorce, seduction, abortion, rape, assault with intent to commit rape, criminal sexual act, bastardy or filiation, the court may, in its discretion, exclude therefrom all persona who are not directly interested therein, excepting jurors, witnesses, and officers of the court."
Robertson said, "It is vital that the public ask, 'What is Justice Berry afraid of?' It is time for the public to see what is happening here and for the public to be allowed in without reservation."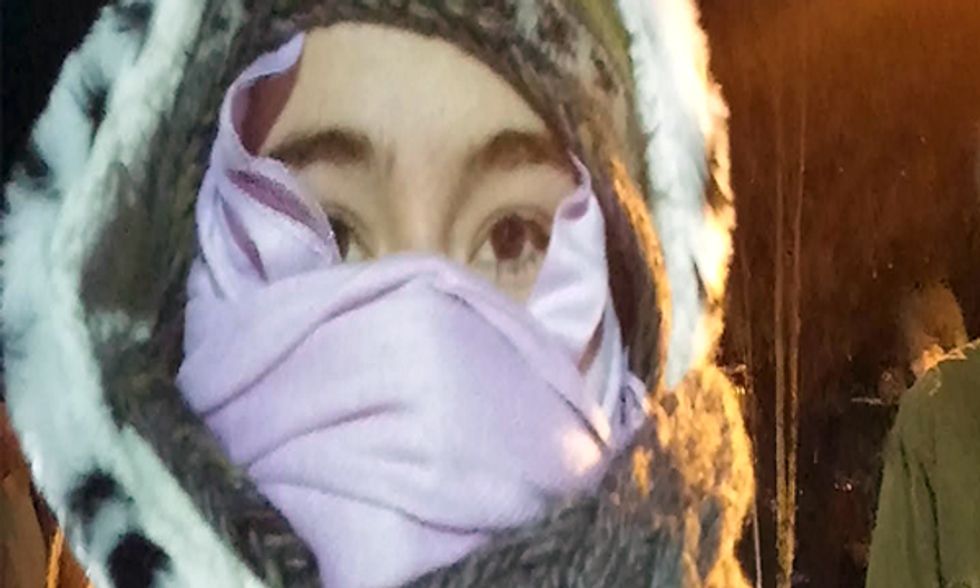 The crowd of about 60 people on Wednesday night was told by Schuyler County deputies that the courthouse building itself was off-limits to the public by order of Reading Town Supervisor Marvin Switzer. Those waiting for a seat to open up in the single small courtroom inside, which has a capacity of 49 people, would be forced to wait outside in the dangerously cold temperatures. Photo credit: We Are Seneca Lake
Also speaking at the press conference, Paul Passavant, PhD, a professor of Constitutional Law at Hobart and William and Smith Colleges, said that being turned out into the cold was emblematic of the civil liberties issues the group had gathered to discuss, including secretive court proceedings three weeks earlier and overheard ex parte conversations between Schuyler Count Assistant District Attorney John Tunney and Justice Raymond Berry about how to sentence the civil disobedients.
Passavant described being prevented by deputies from entering the Town of Reading courtroom on Dec. 17, when he had accompanied We Are Seneca Lake defendant Laura Salamendra to her own arraignment.
Salamendra's 5 p.m. court proceedings were closed to the public and the press. At that private hearing, Salamendra pled guilty to trespassing, was given a maximum $375 fine, and, when she refused to pay, was issued a judgment lien rather than being sent to jail.
Passavant summarized the Supreme Court's ruling in Richmond Newspapers vs. Virginia (1980), which described the fundamental importance of open public access to trials in the U.S. "As Chief Justice Burger wrote, 'People assemble in public places not only to speak or take action, but also to listen, observe, and learn ... [A] trial courtroom also is a public place where the people generally—and representatives of the media—have a right to be present, and where their presence historically has been thought to enhance the integrity and quality of what takes place.' Excluding us from attending the court proceedings three weeks ago makes it difficult for us to have confidence in the integrity of this court's proceedings."
Passavant asserted that "people in this town, this county, and this region are poorly served by the legal system that we have witnessed here" and questioned how the local governments of Reading and Schulyer County could be depended upon to serve as a "secure repository for the public trust with respect to the Crestwood project to store volatile gases in salt caverns on the shores of Seneca Lake. Government holds public in low regard, as evidenced by leaving us out in the cold."
I shared the phone conversation I had on Jan. 6 with Supervisor Switzer, who told me, "If you do not have any business in the courthouse, we are not letting you in."
Switzer informed me that the policy to close the Reading Town Court building was made "by consensus" with the other members of the board as an ordinance. However, he could not recall the date of this decision nor would he provide me a written copy of the ordinance.
Switzer's description of the closed courthouse policy seemed vindictive and specific to We Are Seneca Lake as a political group, and, as such, was in violation civil liberties. Among the several reasons he provided for closing the courthouse to the public during hearings that involved protesters, Switzer alleged that "you people" do not "have respect for building," and said that they had tracked in dirt on the carpet.
By contrast, Reading Town board member Beverly Stamps told me on Jan. 6, that there was no such policy and that no board decision to close the building to the public had been made. Alleging that the town hall is not a courthouse, Stamps told me that "people shouldn't be in there in the first place."
Leaving the courthouse after the 5 p.m. arraignments, Ray Schlather, an attorney in Ithaca representing defendant Christopher Tate, addressed to the outside gathering of supporters and press.
"It's high unusual and frankly unfair, if not unconstitutional, for these folks to be prevented from attending open public court proceedings," said Schlather. "Whatever is necessary to ensure that the public courts are open to the public, all of the public ... will be done. It is absolutely fundamental. It is part of the bedrock of our Constitution. It is part of the bedrock of all civilized nations of the world to have open public proceedings. Our job as citizens, our job as attorneys, as officers of the court, is to ensure that those fundamental principles prevail. We intend to proceed in all manners to protect those rights."
Twenty-four We Are Seneca Lake defendants were arraigned Jan. 7 in 27 separate hearings. All plead not guilty with two exceptions. Pete Angie, who did not plea, and Ross Horowitz, who pled guilty and requested a dismissal of charges, or reduced or minimal fine, on the grounds that he was at the protest in his capacity as a photographer. His sentencing was deferred until Jan 21.
The 24 defendants are: Daryl Anderson, 61, Hector, Schuyler County; Pete Angie, Ulysses, Tompkins County; Kerry Angie, 62, Aurora, Cayuga County; Katie Barrett, 55, Syracuse, Onondaga County; Shirley Barton, 66, Mecklenberg, Schuyler County; Alex Colket, 36, Ithaca, Tompkins County; Jeff de Castro, 60, Trumansburg, Tompkins County (two charges of trespassing); Timothy Dunlap, 60, Hector, Schuyler County; Richard Figiel, 68, Hector, Schuyler County (charged with trespassing and resisting arrest); Ross Horowitz, 72, Danby, Tompkins County; Catherine Johnson, 52, Ithaca, Tompkins County; Richard Koski, 71, Trumansburg, Tompkins County; Margaret McCasland 68, Lansing, Tompkins County (two charges of trespassing),; Catherine Middlesworth, 49, Syracuse Onondaga County; Daphne Nolder, 29, Hector, Schuyler County; Jean Olivett, 68, Ithaca, Tompkins County; Beth Peet, 47, Hector, Schuyler County; Kirsten Pierce, 44, Burdett, Schuyler County; Sue Schwartz, 38, Ithaca, Tompkins County; Mark Scibilia-Carver, 62, Trumansburg, Tompkins County; Scott Signori, 47, Hector, Schuyler County; Audrey Southern, 31, Burdett, Schuyler County; Christpher Tate, 52, Hector, Schuyler County; and Susan Ahrayna Zakos, 39, Ithaca, Tompkins Count.
YOU MIGHT ALSO LIKE
11 Earthquakes Rock Texas Fracking Heartland in 24 Hours
Fracking Confirmed as Cause of Ohio Earthquake
EcoWatch Daily Newsletter
Recent Stories from EcoWatch