35 Arrested Protesting Frac-Sand Mining Facilities
May. 09, 2013 12:52PM EST
Energy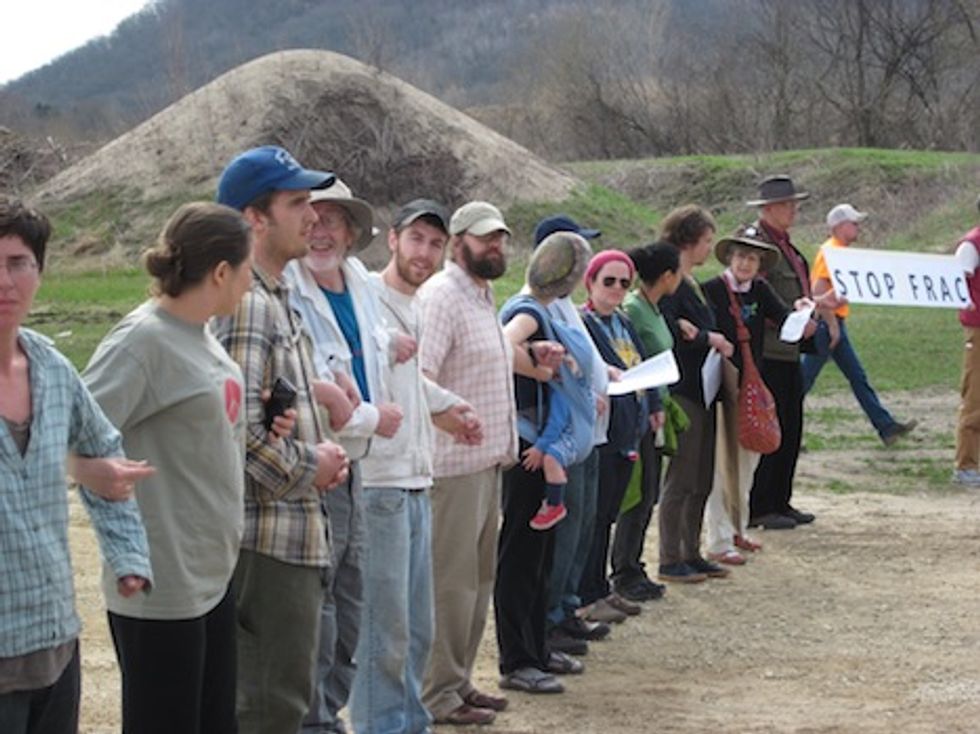 On April 29, more than 100 people shut down silica sand mining operations simultaneously at two facilities in the city of Winona, MN. Thirty-five concerned citizens were arrested and cited on trespass charges. One woman was held and transferred to Hennepin County because of a previous action against silica sand mining. All others were released with a future court date. It was, to date, the largest protest against frac-sand mining.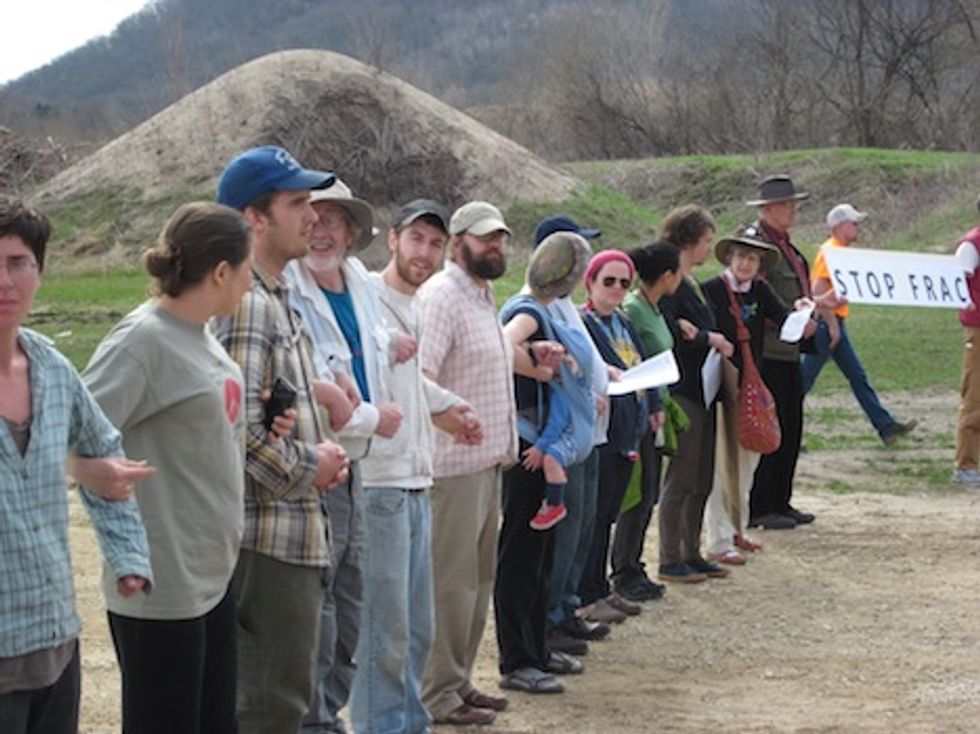 Half of the group was present at CD Corporation located at the Winona Port Authority where silica sand is loaded onto barges and shipped down the Mississippi River. Eighteen people blocked trucks from accessing the port to unload sand for nearly an hour. The other half of the group gathered on Goodview Road, where a sand washing and processing facility is located. Seventeen people occupied the driveway of the facility preventing trucks from entering and effectively shutting down operations for nearly two hours.
The Winona Catholic Worker community invited colleagues from across the Midwest to assist in the nearly two-year old local campaign to raise awareness and stop the process of extracting, processing and shipping silica sand. Members of 22 communities from nine states committed to nonviolence joined the weekend activities as part of the 11th annual Catholic Worker Faith and Resistance gathering.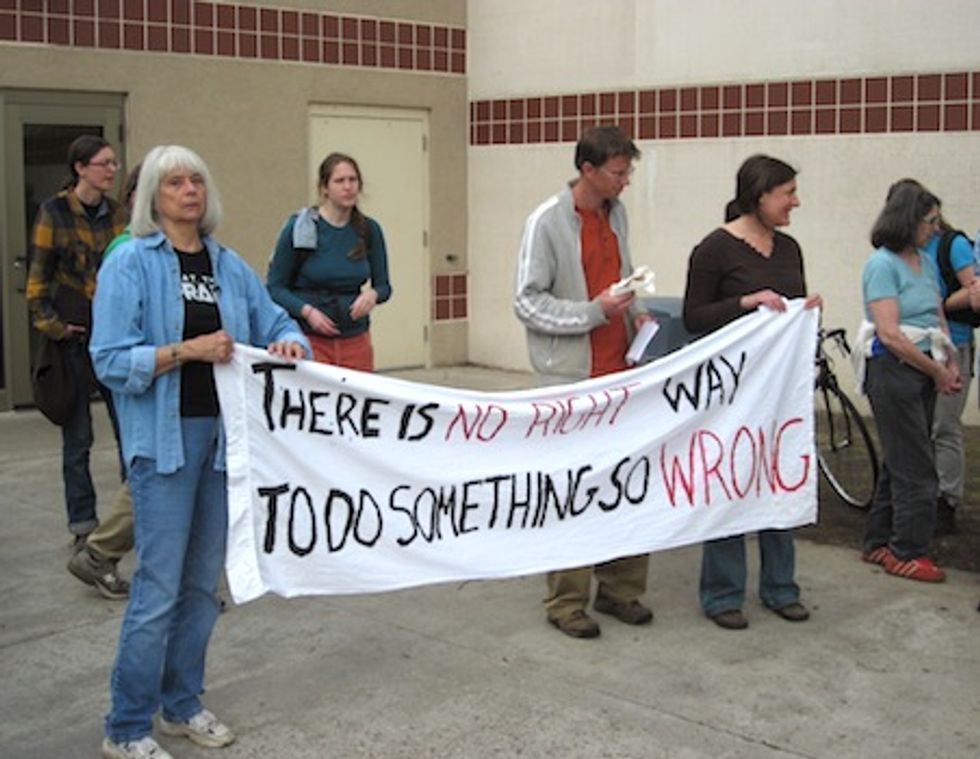 Last week, the group declared a moratorium on business as usual at all sites of mining, processing and transporting of silica sand, in order to eliminate a necessary component of fracking.
"We will not be complicit in the hydraulic fracturing industry, known for poisoning water and land across the country," said Diane Leutgeb-Munson of Winona. "We will not stand by and watch our landscape be forever altered. If there is no other way to stop this from happening, we will simply stand in the way."
By standing with the people of Winona, Winona Catholic Workers stands in solidarity with all communities impacted by fracking. As articulated in their statement of purpose:
We demand that this industry—the corporations , state and local officials, and those who unjustly profit from this culture of consumption and greed—put an end to fracking and silica sand mining.
Visit EcoWatch's FRACKING page for more related news on this topic.
——–
Sign the petition today, telling President Obama to enact an immediate fracking moratorium:

EcoWatch Daily Newsletter
Recent Stories from EcoWatch