30 Environmental Groups Urge Hillary Clinton to Take a Stand Against Keystone XL
May. 21, 2014 05:06PM EST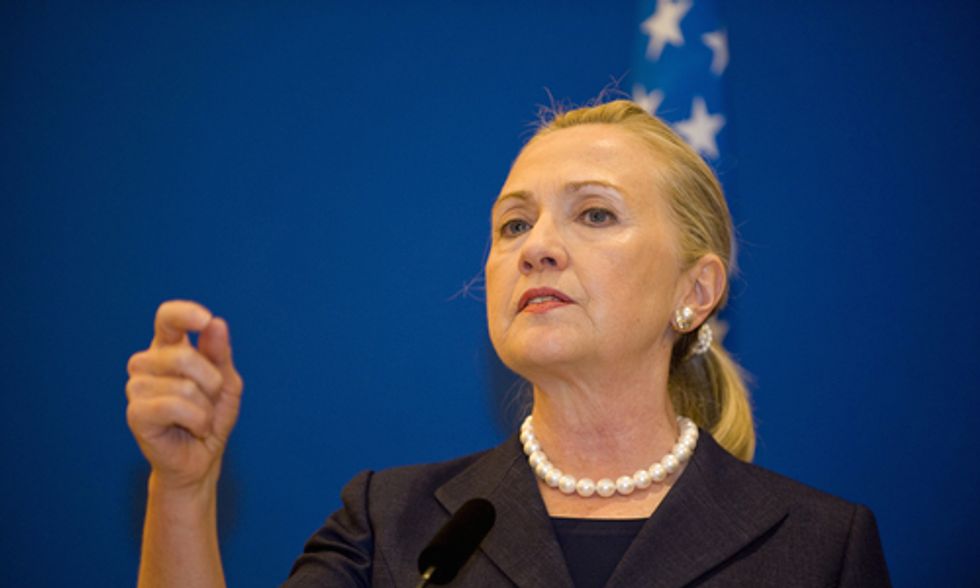 A letter signed by 30 groups asks a vital question of a potential 2016 presidential candidate.
"Secretary Clinton, will you stand with us against Keystone XL?"
That's what Friends of the Earth, 350.org, Greenpeace, Moms Clean Air Force and more asked in a letter sent to Hillary Clinton Wednesday. The groups tell the former first lady and U.S. senator that building Keystone would be the equivalent of building 46 new coal-fired power plants.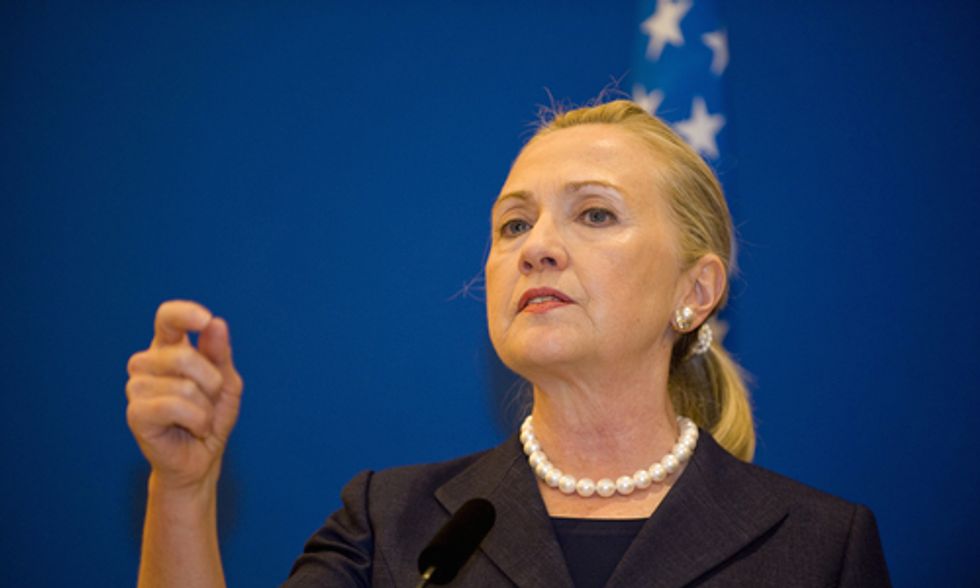 Photo courtesy of Shutterstock
"If we're going to have a livable planet for future generations—one that's not fraught with floods, droughts, deadly heat waves and other catastrophic effects—it's vital that we reject the
polluting fossil fuels of the past and move to cleaner, safer energy sources," the letter reads.
The letter's timing is right, and not only because Clinton could announce her presidential candidacy any day now. The Internet, newspapers, TV and radio have never carried as much content regarding climate change and Keystone XL as they do now. Whether it's the groups who signed the letter or governmental entities, reports confirming the worst fears about the 1,179-mile pipeline and its possible impact on the environment.
Additionally, she has advocated for several green causes. In 2012, she spoke out vehemently against wildlife trafficking. However, she has not taken a strong stand against Keystone XL. She angered some of the same groups who signed the letter in 2011 when they discovered that her former deputy campaign manager became the lead lobbyist for TransCanada.
Nearly two years ago, 10 climate scientists wrote a similar letter to Clinton.
"Given your longstanding advocacy for the environment and the importance of battling the climate crisis, your involvement would lend an important voice to the struggle against this
dangerous pipeline and in favor of energy sources that don't threaten future generations of Americans," the letter reads.
"We're at a critical moment. Please join us."
——–
YOU ALSO MIGHT LIKE
State Department Indefinitely Delays Keystone XL Pipeline Decision
56 Senators Try to Force Keystone XL Pipeline Past President Obama and the Public
Climate Scientists and Deniers Debate Keystone XL on The Ed Show
——–
EcoWatch Daily Newsletter