3 Years After Fukushima: How Survivors' Mental Health Continues Deteriorating
Mar. 11, 2014 10:05AM EST
Energy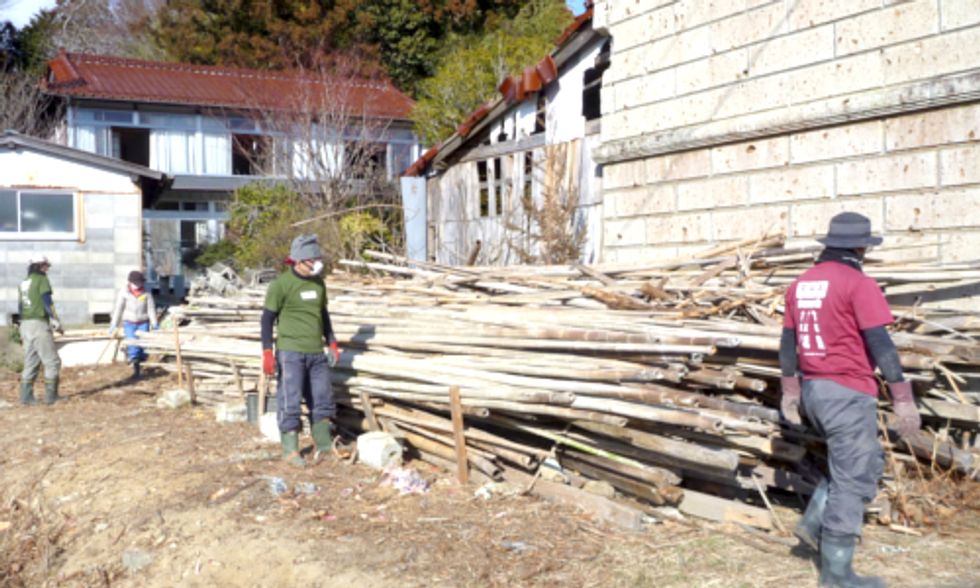 So much of the impact of a disaster like the earthquake and tsunami three years ago in Fukushima, Japan is tangible—radioactive leaks, food scares, petitions and lawsuits have all taken place since March 11, 2011.
The emotional distress faced by many in the areas near the six-reactor Fukushima Daiichi nuclear power plant is far less palpable, though. Predictions on the nuclear future of Japan and other large nations like the U.S. are much easier to find than accounts of impacted and displaced residents whose mental health continues to suffer from the events of that day.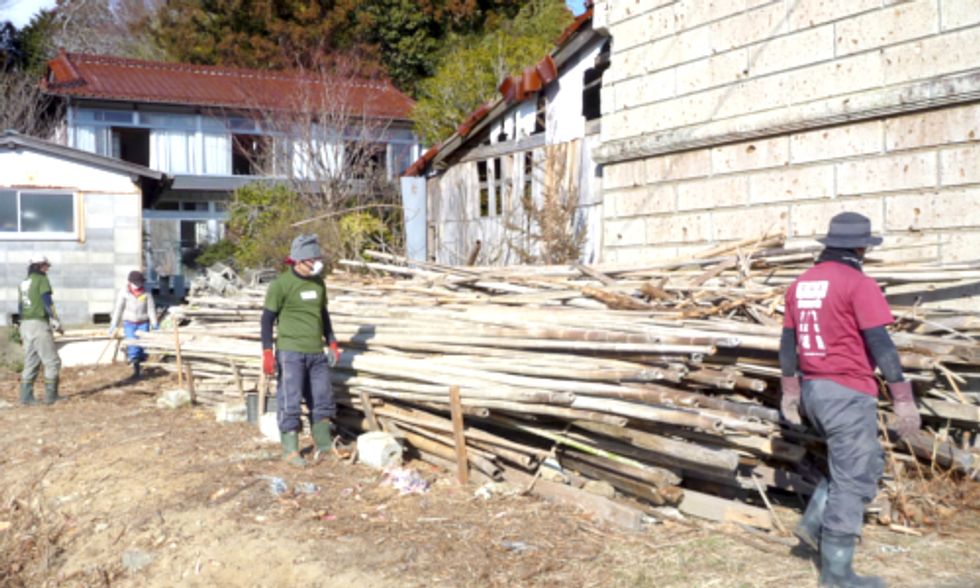 Though thousands died from the impacts of the earthquake and tsunami, no deaths directly related to radiation have been reported, according to the BBC. But that doesn't ease concerns for people like Myuki Arakawa, a mother of two who routinely takes her sons to the hospital for thyroid cancer. Since 2011, surveys have revealed 33 cases of thyroid cancer in children and another 42 suspected cases.
Though Fukushima University Medical School Professor Shinichi Suzuki, who leads the team of researchers surveying children in the area, tires of people likening Fukushima to the 1986 disaster at the Chernobyl Nuclear Power Plant in Ukraine, there's no denying one of Arakawa's chief concern.
"After the Chernobyl disaster children were diagnosed many years later," she told the BBC. "My boys may be fine now, but if there is any risk I need to find out as soon as possible."
She's not comfortable relying on the government for information. Just two weeks ago, Japanese officials announced plans to restart reactors that were closed after the incident, calling nuclear energy a "vital source" of power.
"The government gives us very little information," Arakawa said. "I need to be completely sure my boys are fine. I want this hospital to follow up next year and the following year and the one after that."
According to research revealed in a TIME report, post-traumatic stress disorder (PTSD) symptoms are on the rise in nearby towns like Hirono, Fukushima, where few people died, but survivors lived with haunting memories.
More than half of the 241 residents surveyed displayed "clinically concerning" symptoms of PTSD, said Brigham Young University professor Niwako Yamawaki, who authored a study of Hirono. Also, two-thirds reported depression symptoms.
All survey participants lived in temporary housing provided by the government. Their average age was 58, as researchers found that younger residents relocated at a higher rate. Healthy diets, exercise and even often frowned-upon habits like drinking alcohol appeared to be the only positive buffers from the aftermath of the Fukushima disaster.
"In the U.S., if people are drinking after a psychologically traumatic event, it is seen as a negative consequence,"Yamawaki said. "But what we found was that when people were drinking in Japan, they were interacting with community members–usually over dinner or at meetings."
For some, that hasn't been enough these past few years. Hideko Takeda, a 56-year-old near Namie, Fukushima, told the BBC that her father succumbed to the stress of being displaced and died after two years of his health deteriorating. She also spoke about a man who hanged himself after the disaster.
"I blame the power company [TEPCO] for his death," she said of her father. "They took everything from him, his dreams, his hope. They took his land and scattered his family far from home.
"Nothing will ever bring those back."
Visit EcoWatch's NUCLEAR page for more related news on this topic.

EcoWatch Daily Newsletter
Related Articles from EcoWatch