3 Ways the Marketplace Could End Rainforest Deforestation
There was a lot of talk about deforestation at the latest round of international climate talks in December 2015 and it's no mystery why: Tropical deforestation and forest degradation account for as much as 19 percent of global greenhouse gas emissions today.
The good news? Powerful market-based strategies for tackling such emissions are emerging with several Brazilian states leading the way. They show that, if scaled up, we can, in fact, halt emissions from deforestation in the Amazon—the largest remaining tropical forest in the world—within a matter of years.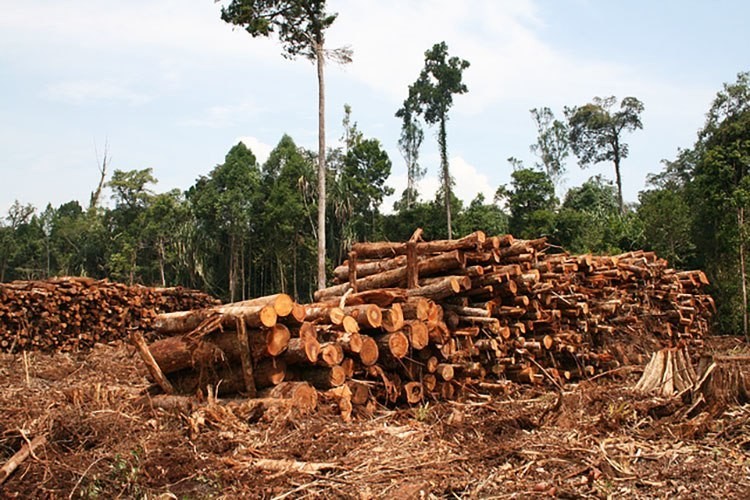 Here's how we get there:
1. States Using Financial Incentives to Spur Change
The Brazilian state of Acre, home of world-renowned rubber tapper and environmental leader Chico Mendes, is developing a market-based system to reward landowners and forest communities financially for conserving forest.
This and other policies resulted in a 70-percent reduction in deforestation between 2005 and 2014, keeping 177 million tons of carbon dioxide out of the atmosphere. At the same time, Acre significantly improved incomes and social indicators.
The state recently did the first-ever international REDD+ credit transaction with the German development bank and 70 percent of the proceeds were invested in projects in indigenous and forest communities.
Two other Brazilian states, Para and Mato Grosso, are following suit.
Pedro Taques, governor of Mato Grosso, has proposed an ambitious and collaborative zero-deforestation rural development plan for a vast area of native forest and savanna. It would protect 60 percent of the state's territory, an area almost the size of France, while ramping up agriculture in already cleared or degraded land. The plan also promises to improve incomes for 100,000 poor family farmer families.
2. Carbon Markets Connecting to Gain Strength
All three states consider carbon markets to be critical to their success, along with zero-deforestation zones needed to build the sustainable supply chains consumer-goods companies now demand to meet their own climate and conservation commitments.
For all of this, the timing is right: California, with the world's most comprehensive carbon market and ambitious emissions reductions targets is moving ahead on a regulatory process to allow states that reduce deforestation to sell emissions reductions into its markets.
This step would send an enormously powerful signal to the Amazon that forest protection can indeed be good business—for farmers, ranchers and forest communities.
3. Corporate Supply Chains Are Coming Onboard
Major consumer goods companies are playing a growing role in the effort to halt deforestation and forest degradation. Some examples:
Walmart, Unilever, Nestlé and more than 400 other companies joined the Consumer Goods Forum, which has committed to zero net deforestation in major commodity supply chains by 2020.
European Union oilseed buyers prompted Brazilian soy traders to call on their suppliers to furnish deforestation-free Amazon soy after 2006.
Brazil's biggest supermarkets called on their meat packers to provide deforestation-proof beef after the Brazilian Attorney General's Office warned Walmart and other retailers in 2008 that they could be held liable for beef grown on illegally deforested lands. This sends a strong signal to Brazilian farmers that deforestation is bad business.
Potential Setbacks
There are also some new and remaining challenges ahead.
After a decade of progress, deforestation in Brazil hit a historic low in 2012—but has since risen about 22 percent above that level. With the country in political turmoil and economic crisis, proposed federal incentives for forest protection have not materialized and some members of Brazil's Congress are now proposing to roll back forest protection.
Meanwhile, the demand for REDD+ carbon credits needed to end large-scale deforestation is not there just yet, which could lead to delays.
But as global pressure builds to address climate change, there is also a new resolve to address and, importantly, fund efforts to halt deforestation. When working in tandem with the market-driven changes under way today, they can keep us on the path to zero deforestation.
YOU MIGHT ALSO LIKE
Women of the Amazon Defend Their Homeland Against New Oil Contract on International Women's Day
Prize-Winning Activist Berta Cáceres Murdered in Honduras
Hottest and Driest Place in North America Is Experiencing a Rare and Spectacular 'Super Bloom'
Bill Maher is sick of billionaires' obsession with Mars, more like "Mars-a-Lago," he said.
In a new animation produced by ATTN:, the popular talk show host of Real Time, discusses the perils of our planet, including how "climate change is killing us."
Keep reading...
Show less
Dr. Benjamin D. Santer, research scientist
A group of prominent climate scientists have written a study explicitly refuting statements made by the U.S. Environmental Protection Agency Administrator Scott Pruitt on climate data. During his Senate confirmation hearing, Pruitt claimed in a written response that satellite data shows a "leveling off" of warming over the past two decades.
Keep reading...
Show less
By David Pomerantz
The Nevada Assembly passed a bill Wednesday that would dramatically increase the growth of renewable energy in the state, but Sheldon Adelson, the casino magnate and major donor to Donald Trump, is attempting to prevent the bill from becoming law.
Keep reading...
Show less
Matt Crossick
By Yosola Olorunshola
Whether it's through fashion or protest, Vivienne Westwood is not a woman afraid of making a statement.
On May 23, she rocked up to the residence of the Archbishop of Canterbury in London with a special guest—the Grim Reaper—to issue a strong statement on the Church of England's position on fracking.
Keep reading...
Show less
Military veterans from across Virginia released a letter Thursday opposing two proposed fracked-gas pipelines: Dominion Energy's Atlantic Coast Pipeline and EQT's Mountain Valley Pipeline. These pipelines would cross through pristine areas of Virginia, taking private property by use of eminent domain, removing mountain ridgetops and threatening valuable drinking water resources. The veterans view this as contrary to their service to protect and defend the freedom and security of American citizens.

Keep reading...
Show less
By Paul Brown
The food industry and big agricultural concerns are driving climate change and at the same time threatening to undermine efforts to feed the world's growing population, according to GRAIN, an organization that supports small farmers.
Particularly singled out for criticism are the large chemical fertilizer producers that have gained access to the United Nations talks on climate change. GRAIN accuses them of behaving like the fossil fuel companies did in the 1990s, pushing false information in the hope of delaying real action on climate change.
Keep reading...
Show less
May. 24, 2017 06:55PM EST
By Sydney Robinson
President Trump has no doubt been given a long list of extravagant, elaborate gifts in his lifetime, but the gift given to him today by Pope Francis may not make it on his most favorite list.
Keep reading...
Show less
May. 24, 2017 07:17PM EST
By John Rogers
Maybe it's because I first started working on clean energy while serving in the Peace Corps he founded, or maybe it's my years of working on these issues from his home state. But I can't help thinking about the 100th anniversary of John F. Kennedy's birth, and connecting his stirring rhetoric to the energy challenges of our times.
Here's what our 35th president might have said about the challenges of energy transition and the opportunities in clean energy:
"Change is the law of life. And those who look only to the past or present are certain to miss the future."
Keep reading...
Show less


Get EcoWatch in your inbox